Attending a night class at a local pottery club was the catalyst that led fashion designer Deborah Sweeney to embark on a new career as a ceramicist.
Where do you go next when you've worked in New York and London with fashion labels such as Topshop and H&M and, back in Aotearoa, operated your eponymous fashion label for 15 years? If your name is Deborah Sweeney, you turn to an earlier love – ceramics.
In 2017, after a successful career in fashion design, the Wellingtonian reached a crossroads. "I'd lived and breathed fashion for years but wasn't feeling the passion any more," says Deborah from the Days Bay, Wellington, home she shares with her German husband, artist Niels Meyer-Westfeld, and their sons Lars, 11, and Romeo, 7.
It coincided with Deborah's desire for a sabbatical so she could spend more time with Romeo before he started school. One night, she and a friend attended a class at a Wellington pottery club, and Deborah realised she'd found her second career.
"I've always been drawn to ceramics and collected them on my travels. But to actually get my hands dirty making something so textural was a revelation."
Deborah promptly packed up her fashion workroom and "spent every moment possible learning about ceramics". One of her first pieces was a spiral-shaped soap dish, which was stocked by homewares stores such as Blackbird Goods in Napier and Small Acorns in Wellington. Bud vases, candleholders and lamp bases soon followed, along with stockists around New Zealand and Australia.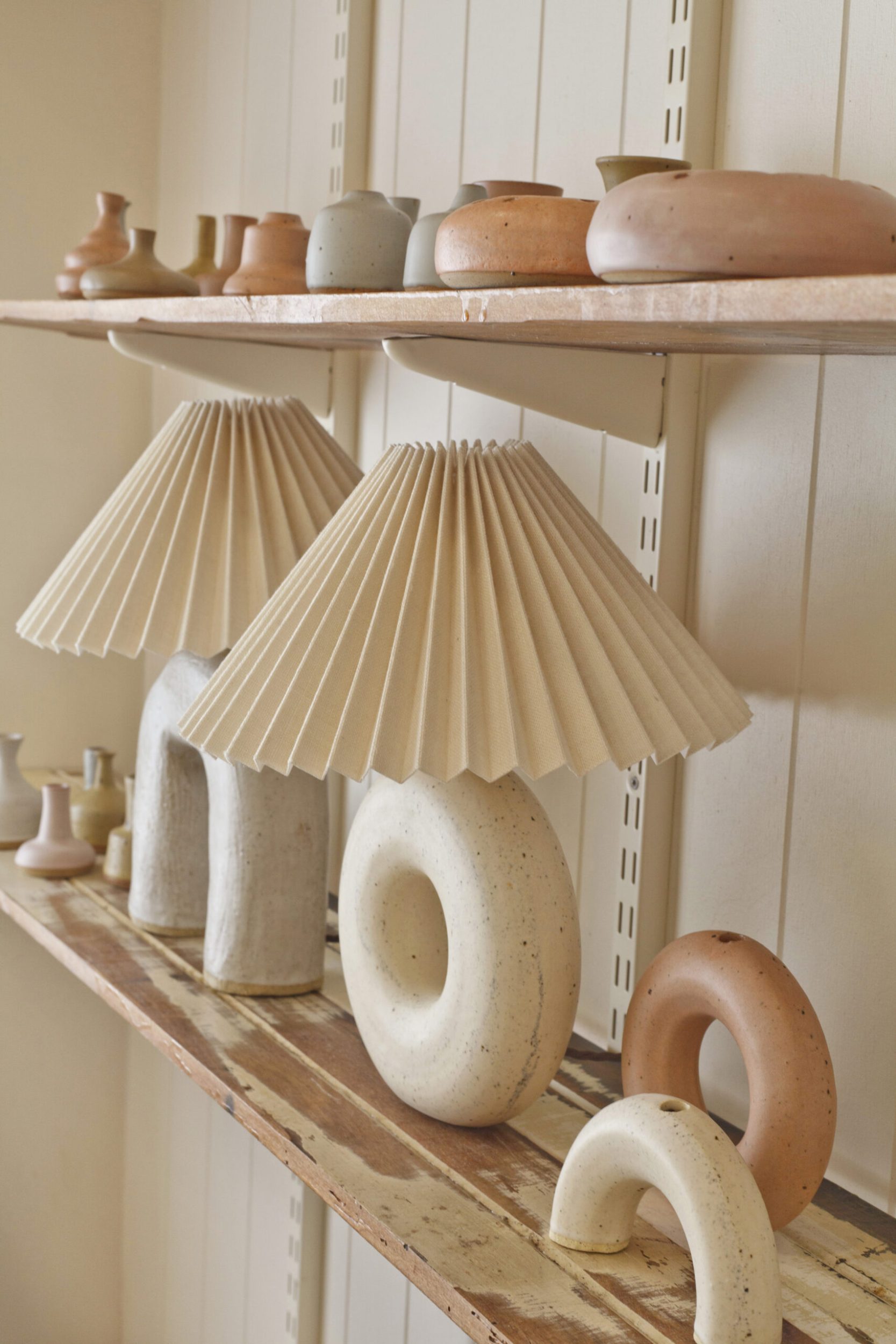 The real joy of ceramics, discovered Deborah, is slowing down. "I was so used to rushing around in the fashion industry but you can't hurry ceramics. You have to wait for things to dry before you can do the next step. That process has been great for me."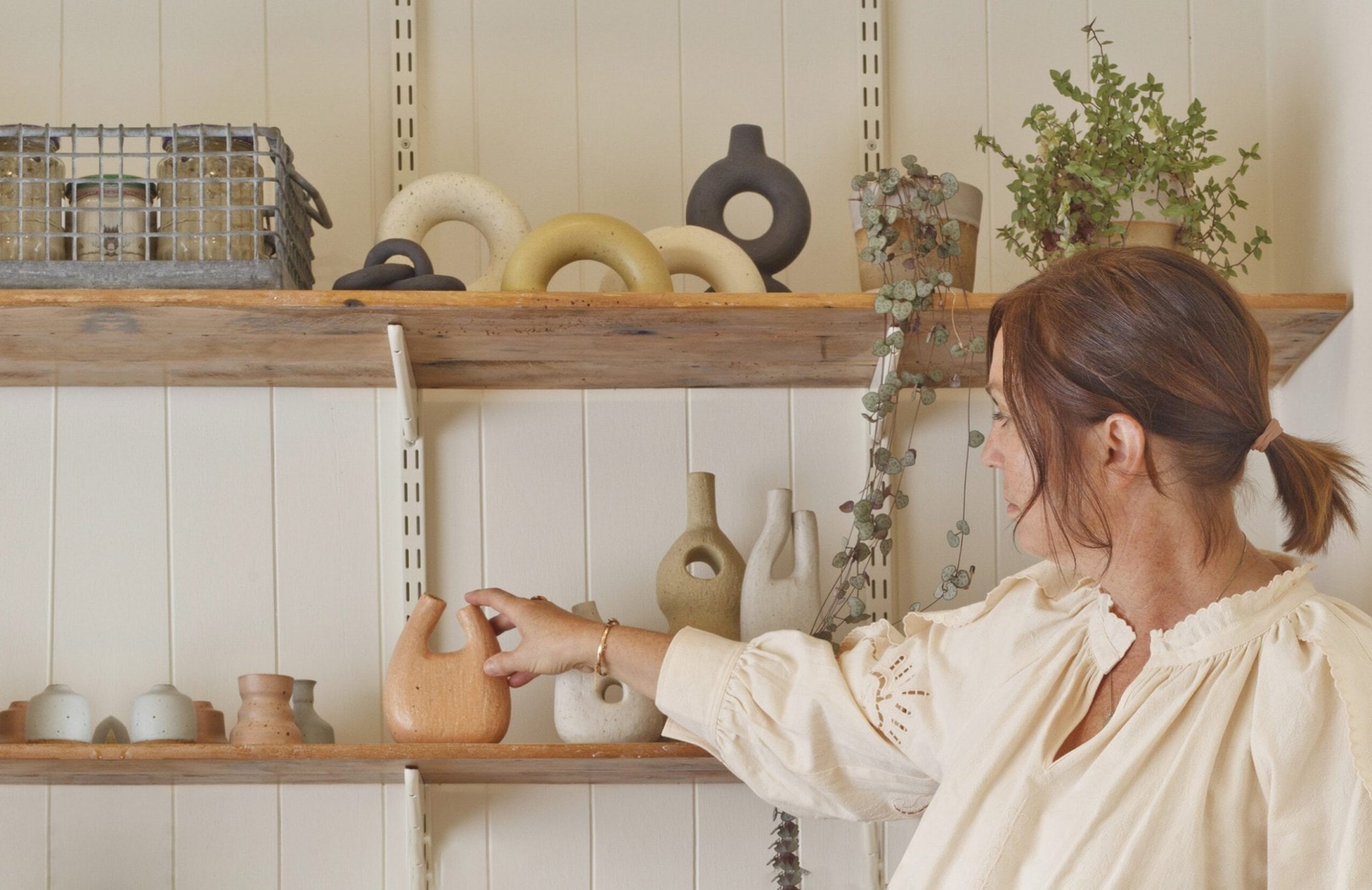 But when Covid-19 crashed into the planet last year, Deborah's business plans changed. "I was happy growing organically but when lockdown happened, I couldn't get to the pottery club, so I bought a potter's wheel and a kiln and Niels built me a home studio, which ramped up production."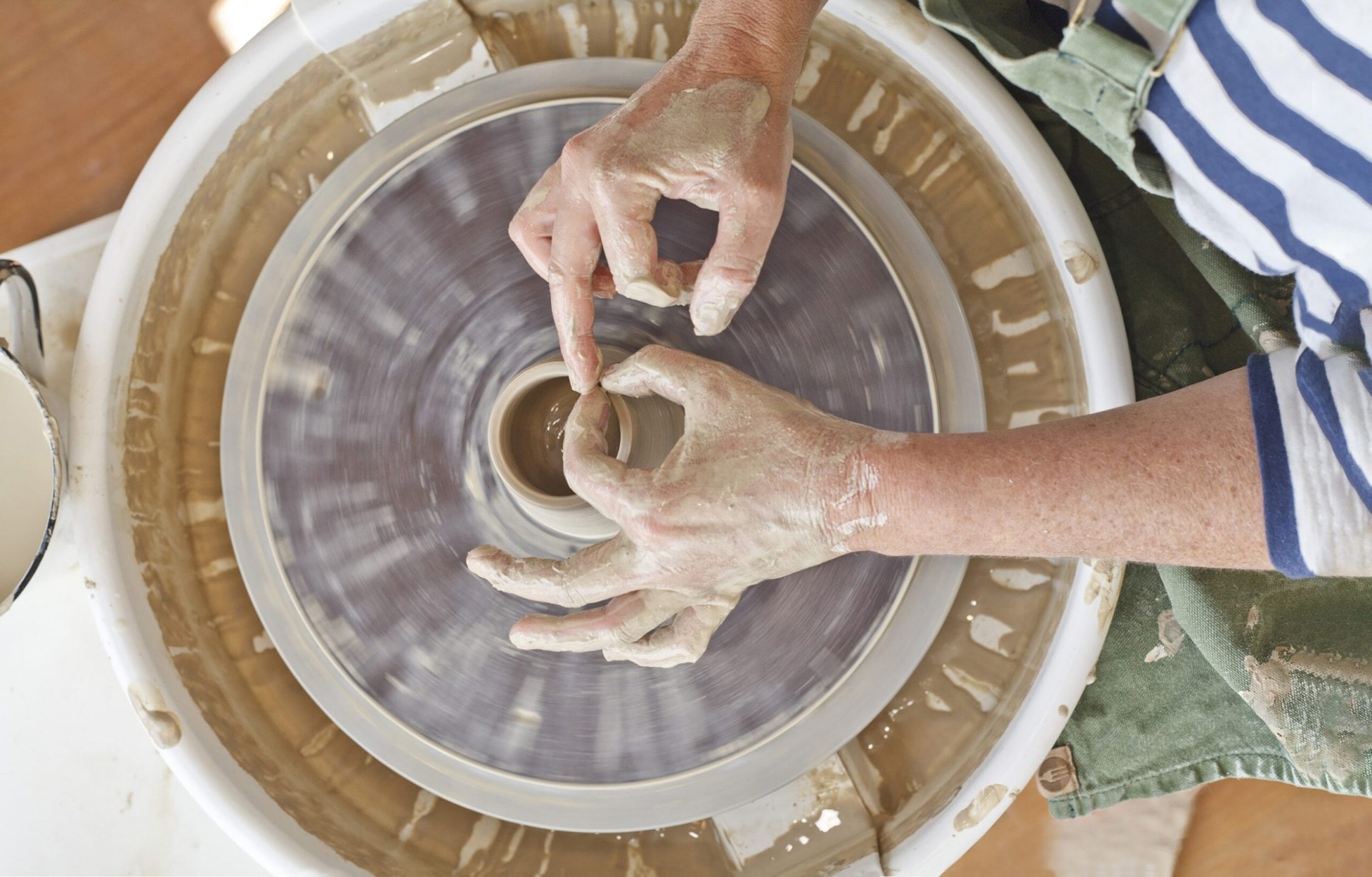 That studio is where Deborah now spends most of her days, inspired by views across the startling blue expanse of Cook Strait and the lush bush that surrounds her hilltop home.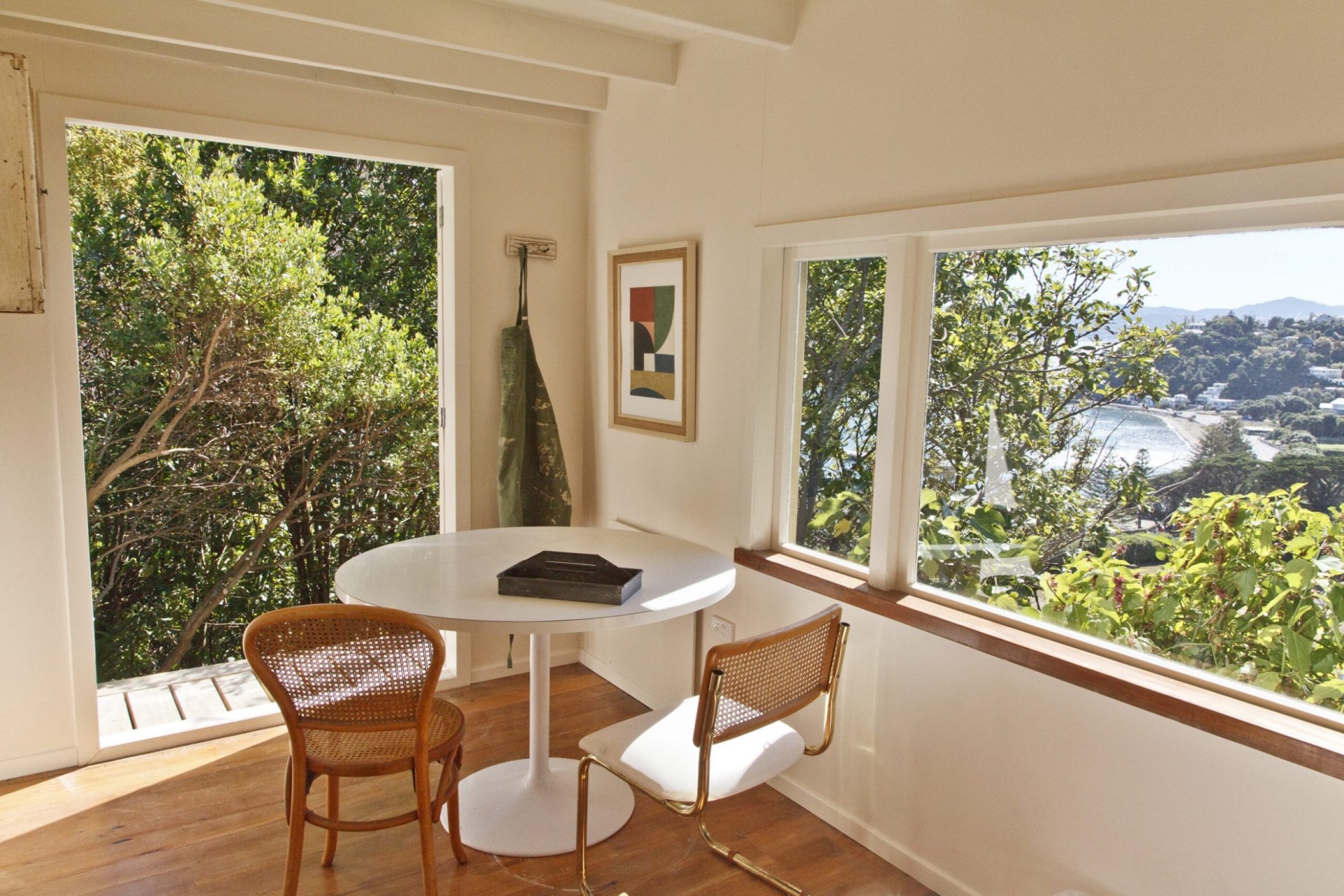 Another inspiration is mid-century modern design, which Deborah has been a fan of as long as she can remember. "I love the sculptural shapes of mid-century pieces and the work of artists such as British sculptor Barbara Hepworth."
Deborah prefers to work with New Zealand clay, which she mixes with local volcanic sand. When the sand is melted at a high temperature, it creates a "lovely, random speckled and mottled look".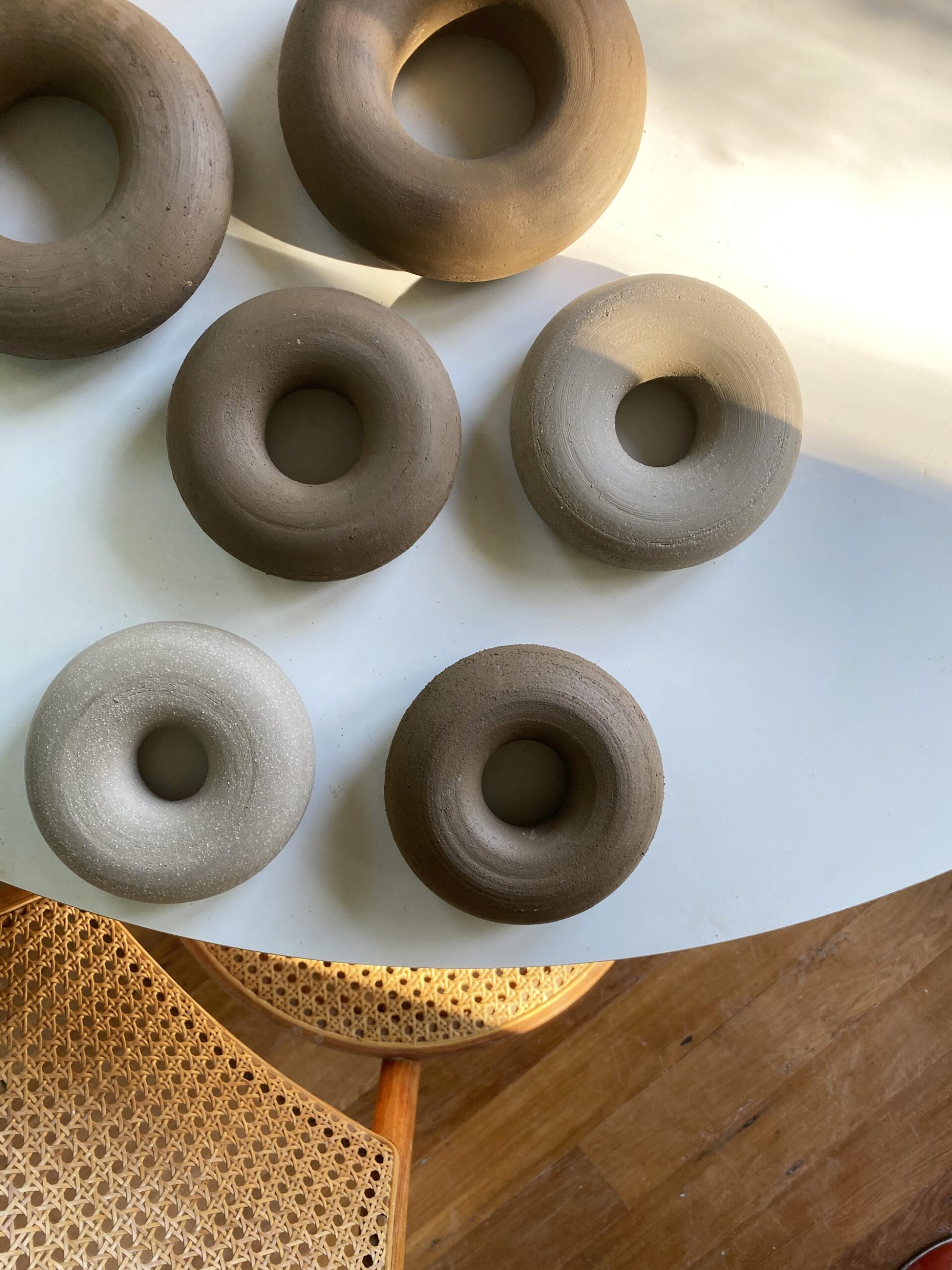 Always keen to try new things, Deborah has experimented with making her own colours and glazes to achieve her desired soft, earthy tones.
"I've always loved colour, even in my fashion days, so it was important to get that right. Every ceramicist has their own unique selling point, and colour is mine."
Although Deborah loves using her Japanese pottery wheel, she's keen to do more hand-built work. "The sculptural one-of-a-kind pieces, such as my lamp bases, really appeal to me. There's so much I want to do and I'm constantly lying awake at night, thinking up new ideas."
If Deborah ever has any doubts that she's done the right thing in switching careers, she only has to refer to the positive feedback she gets from customers.
"People are starting to appreciate slow crafts again, which is fantastic. I'm all about using quality materials and workmanship, and of that whole ethos of buying less but buying well. Customers tell me my pieces will be in their family for years, which is lovely to hear. That's why I do what I do."
View Deborah's work at deborahsweeney.com or follow her on Instagram, @deborahsweeney.
RELATED ARTICLE: Caitlin Moloney – A Medium to Talk Through