Artist Fleur Woods and her family rent a farm cottage surrounded by flowers, vineyards, orchards, hops and creative, community-minded stores and stalls.
Who lives with you?
My husband Cam, daughters Lily, 12, and Saffron, 10, cats Peaches and Jess, pup George, and guinea pigs, a bunny and chooks.
Tell us about your home.
We moved into this lovely old farm cottage in October 2020. Rentals are hard to come by in our region, so we were stoked when this option came up through a friend's family – a lucky chain of events that will hopefully give us the chance to stick around for a while, especially while our girls finish primary school.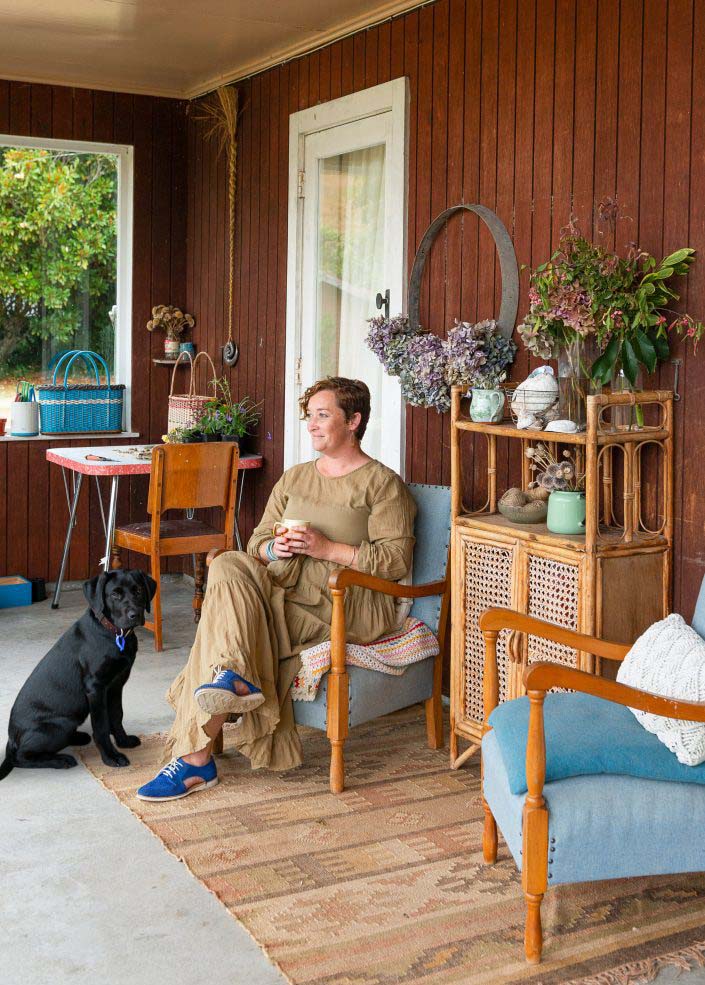 What is the history here?
Our home was named Oakleigh by Austin and Helen Hyatt in 1948 after the lee of seven oaks on the property. The original part of the house was built around 100 years ago. Initially, the family farmed tobacco on some of the 15ha. The Hyatt family are still working the land, though now it's hundreds of acres of livestock, forestry and hops. Amazingly, while reading the history of the family's time at Oakleigh, I discovered that Helen was one of the founding members of the Nelson Embroiderers' Guild in 1978. Because I'm an embroidery artist, I like to think that Helen would be happy that we live here, even though we're the first people outside of the family to do so, and that our mutual love of gardening and creativity would somehow get us over the line.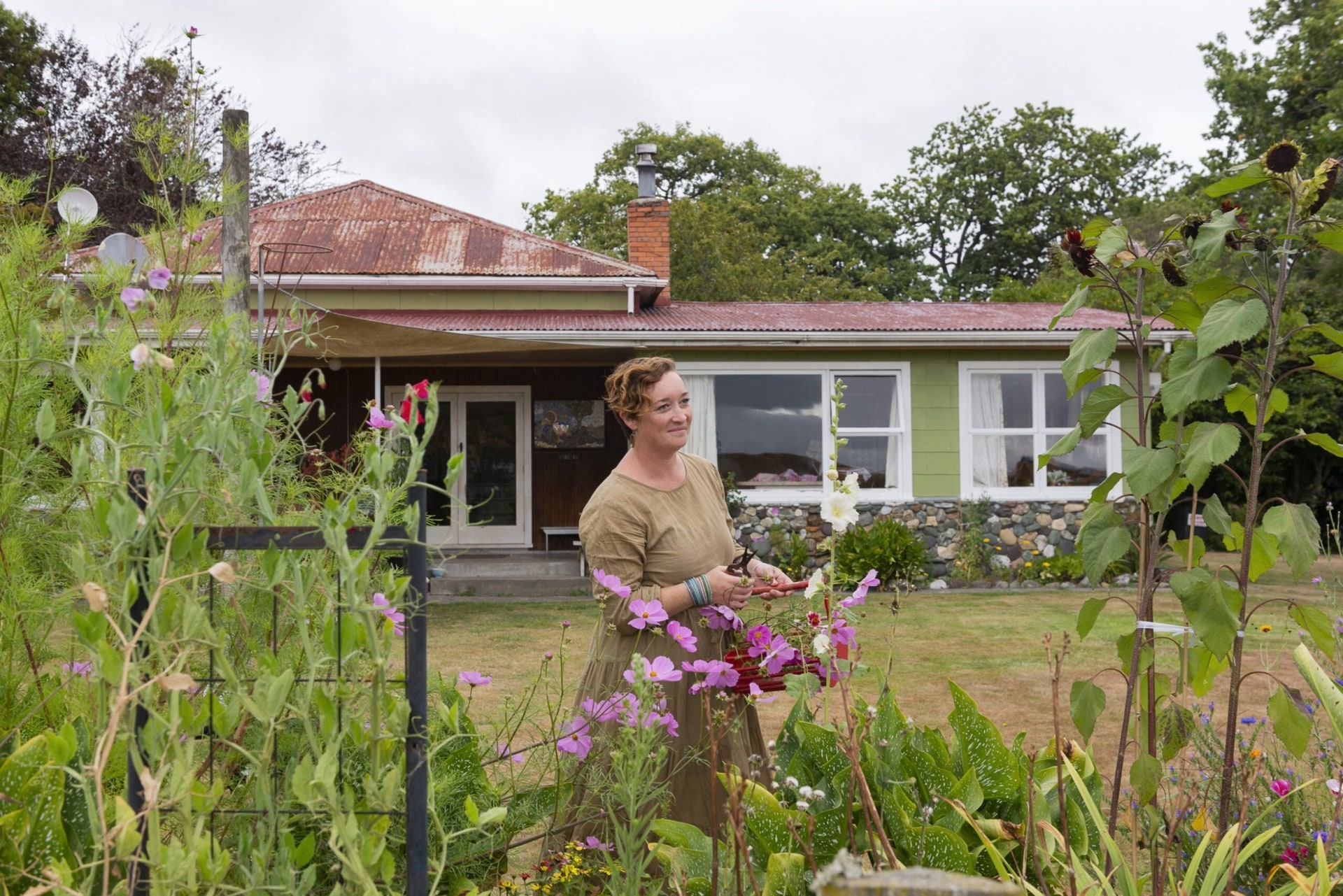 Describe the interiors.
We love eclectic vintage and retro styles, so living in this home that captures many eras, with everything from gorgeous 1970s wallpaper to heritage sash windows, really appeals and allows me to have fun with our collection of treasures.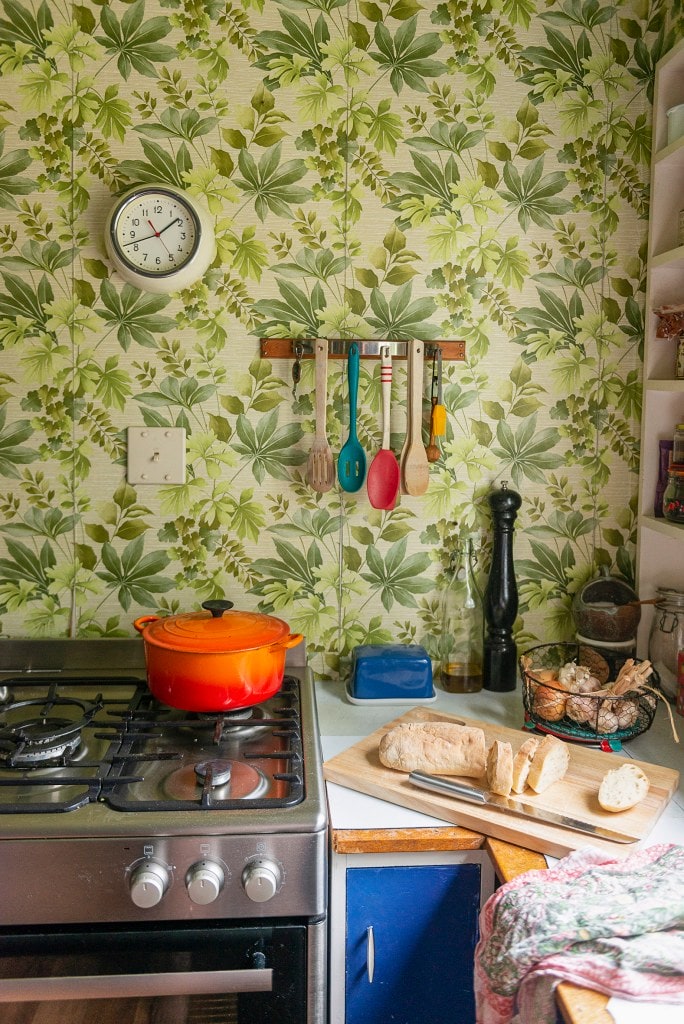 How have you made the place your own?
We haven't been here for long, but I've really enjoyed getting into the garden, discovering the beautiful old established plants and adding more flowers.
The home has a lot of original charm.
This is a much-treasured family home that has been enjoyed by generations. We feel really lucky to be another chapter in its history and always want to honour its character. Even the stones in the cladding were hand-picked by Helen, so I love those kinds of connections to the area and local history.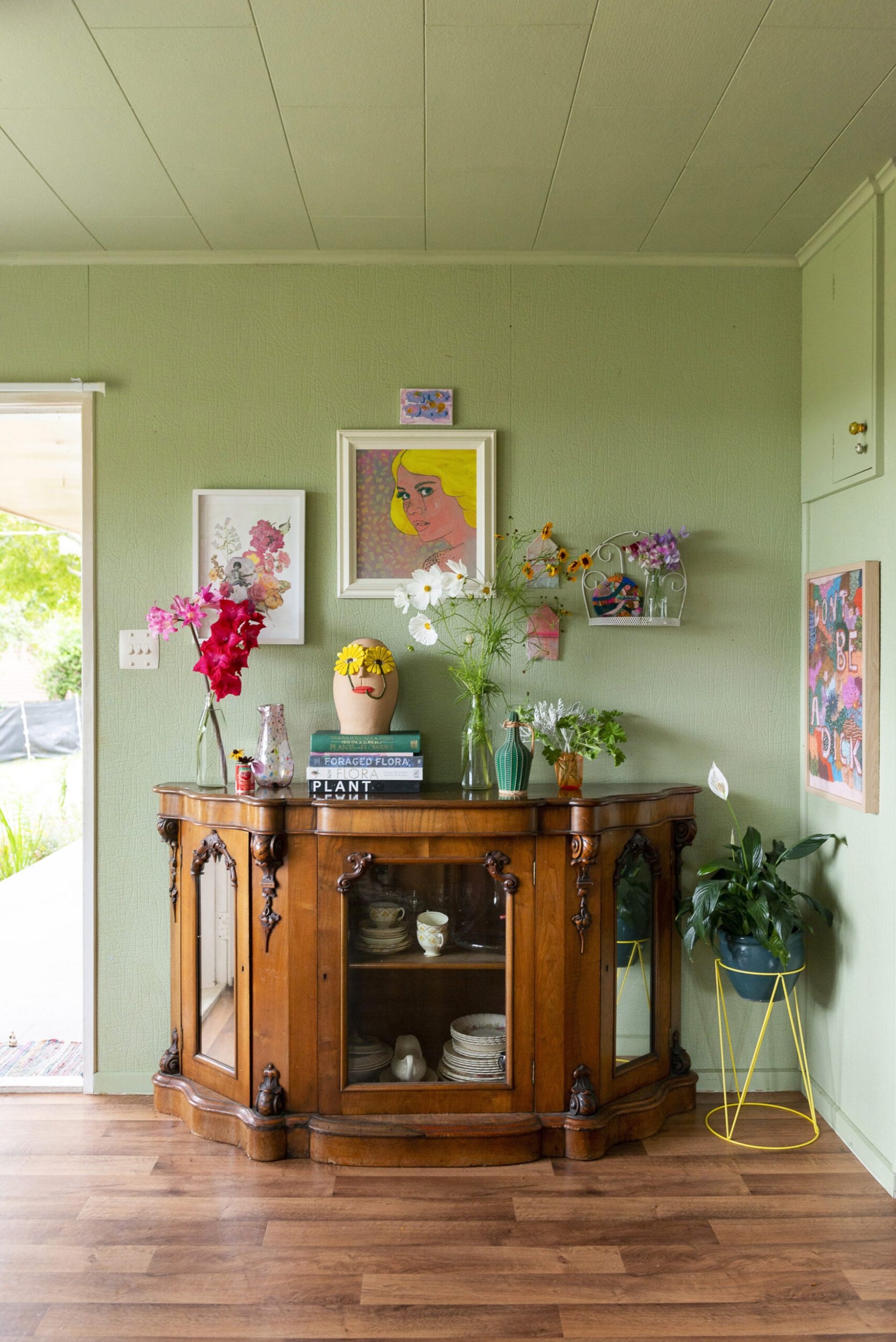 Tell us about your embroidery art.
My work is often described as stitched painting or contemporary embroidery. I have always created using mixed media, so the embroidery evolved and became another form of mark-making for me. I create both original and commissioned pieces that are collected around the world, plus I teach my process in the form of workshops and a Zoom stitch club, and I offer one-of-a-kind kits for the DIYers out there. Everything that comes from my studio celebrates colour, texture and fibres and is created and curated with genuine soul.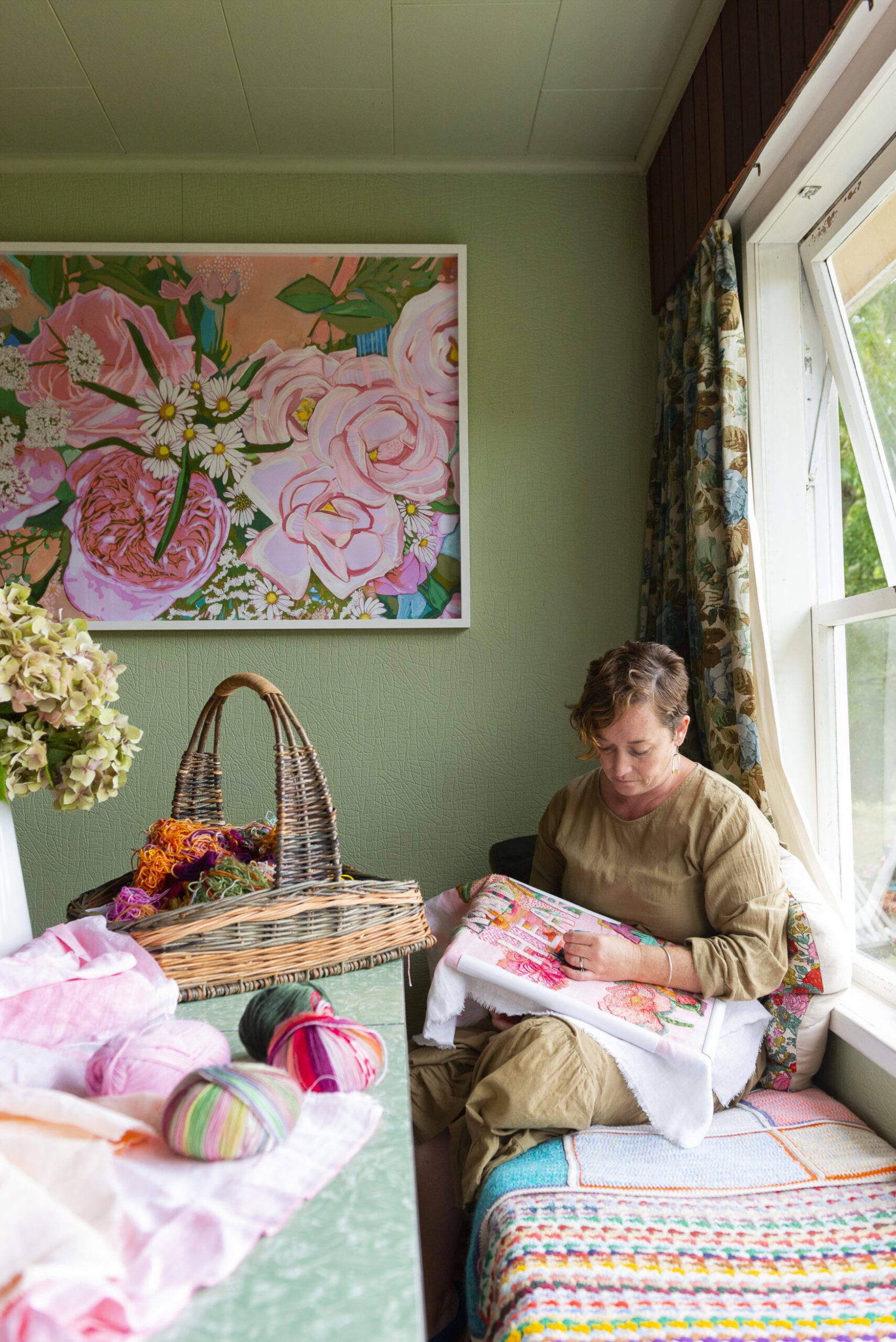 How important are arts and crafts to your home?
They are a central feature in our home life, as my studio is based at home these days (an evolution that started in lockdown), and so there is a constant flow of domestic life, parenting, gardening, making, drinking tea and wine – all the things. Being self-employed means that work is always with me, but as an artist, I feel that even more so. It's truly an extension of who I am and my daily life. Our aesthetic is very much arts and crafts too, so everything is truly blended.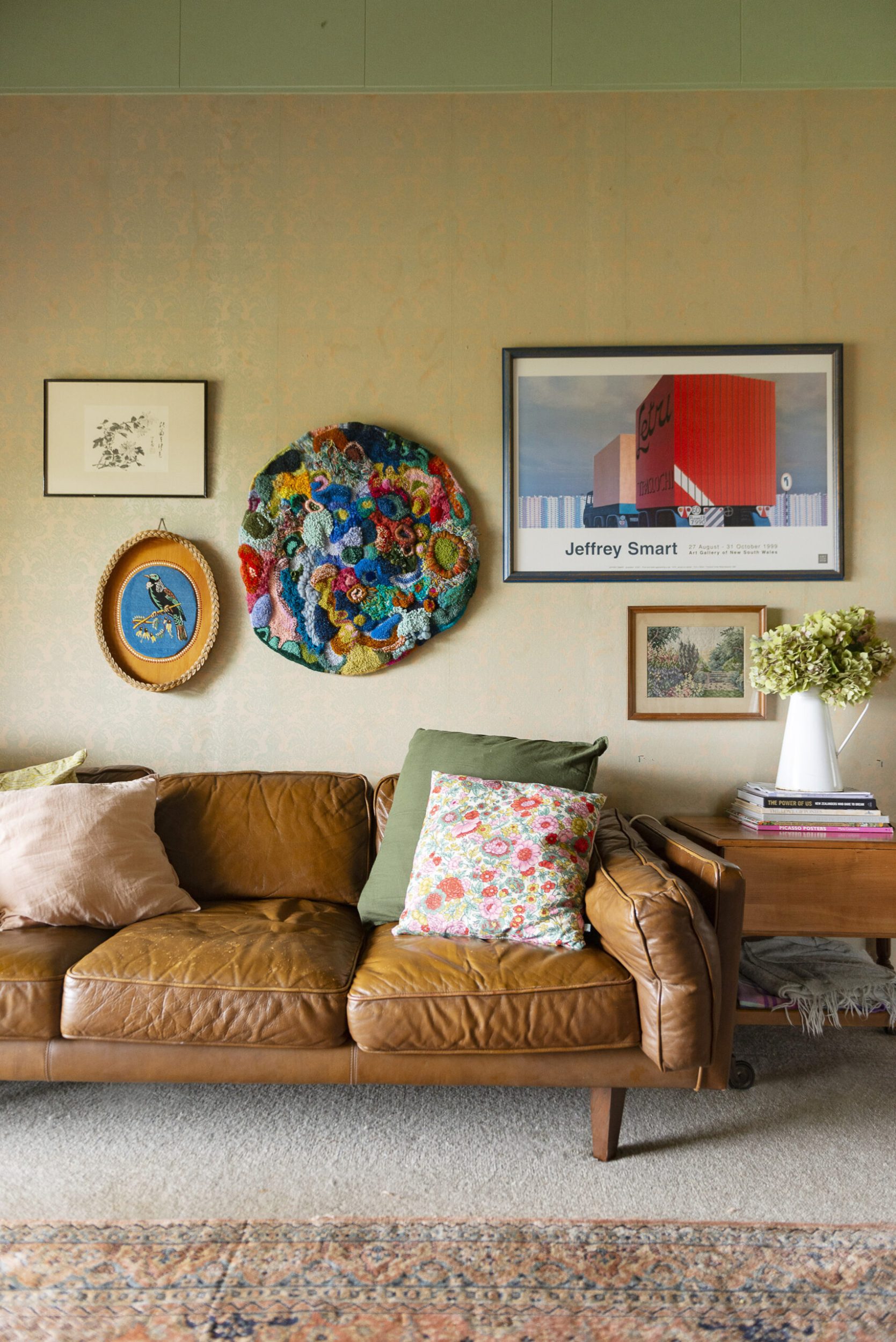 What is your favourite thing about your home?
The porch overlooking the lawn, garden and out to the paddocks down the valley. It has a bach feel, sitting on the porch. I feel connected and close to everything, yet peaceful and a million miles away from the hustle.
Aside from working, I really love pottering in the garden while the kids play. In the evenings, when we're all eating together at the long table on the lawn, overlooking the garden and the hops at golden hour, it feels like total bliss.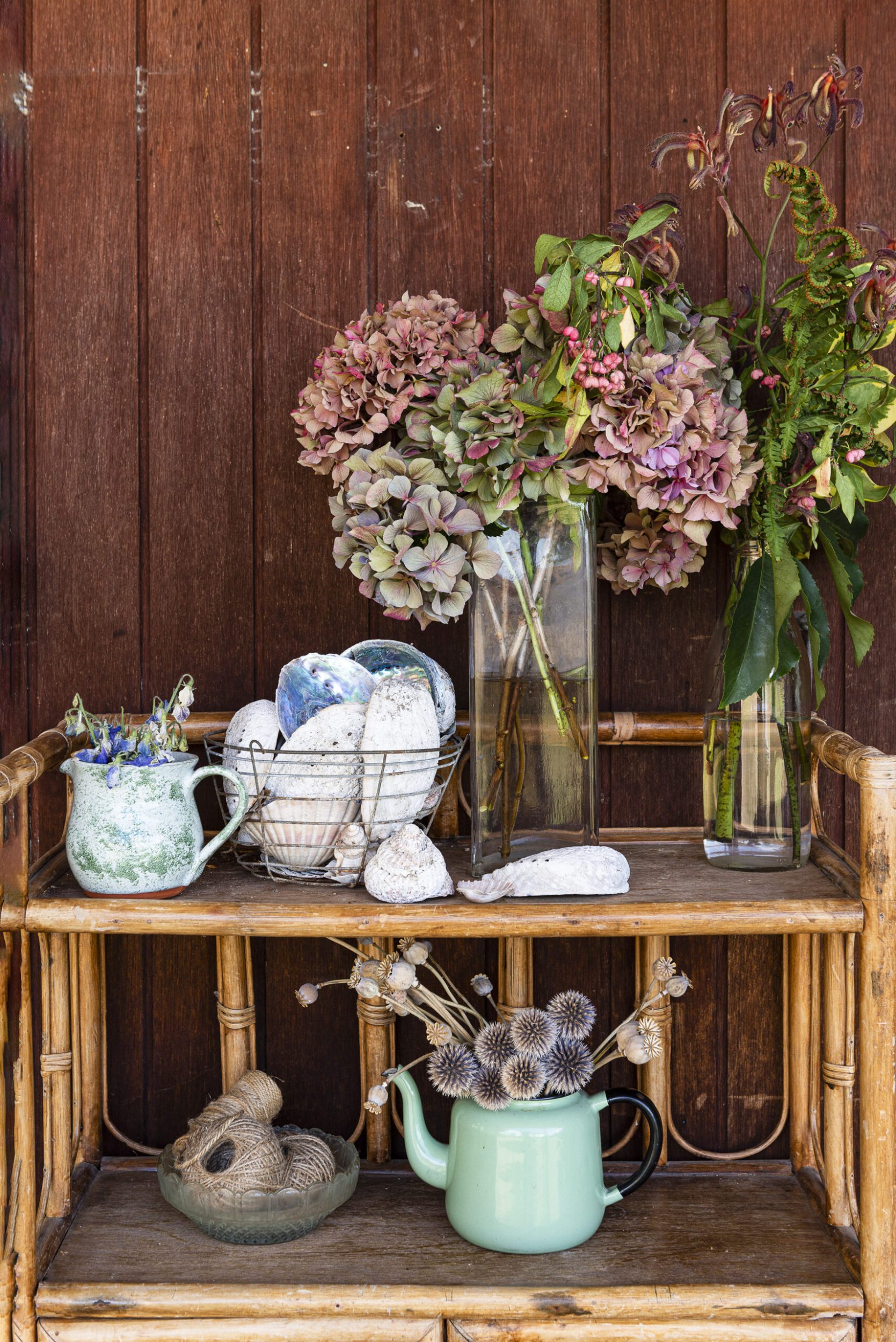 What do you love about Upper Moutere?
The community. It's such a beautiful place to live, on so many levels. We have always felt really grateful to be part of this place surrounded by vineyards, hops, orchards and farmland. The school is amazing, our kids are happy and we have great friends here.
What are your favourite nearby natural attractions?
Often, I take George for walks at local beaches. Kina Beach is a favourite, and so great for beachcombing. Our favourite family beach, near Kaiteriteri, is a magic spot for an escape from daily life – the clear, calm water and rock pools are major drawcards for me.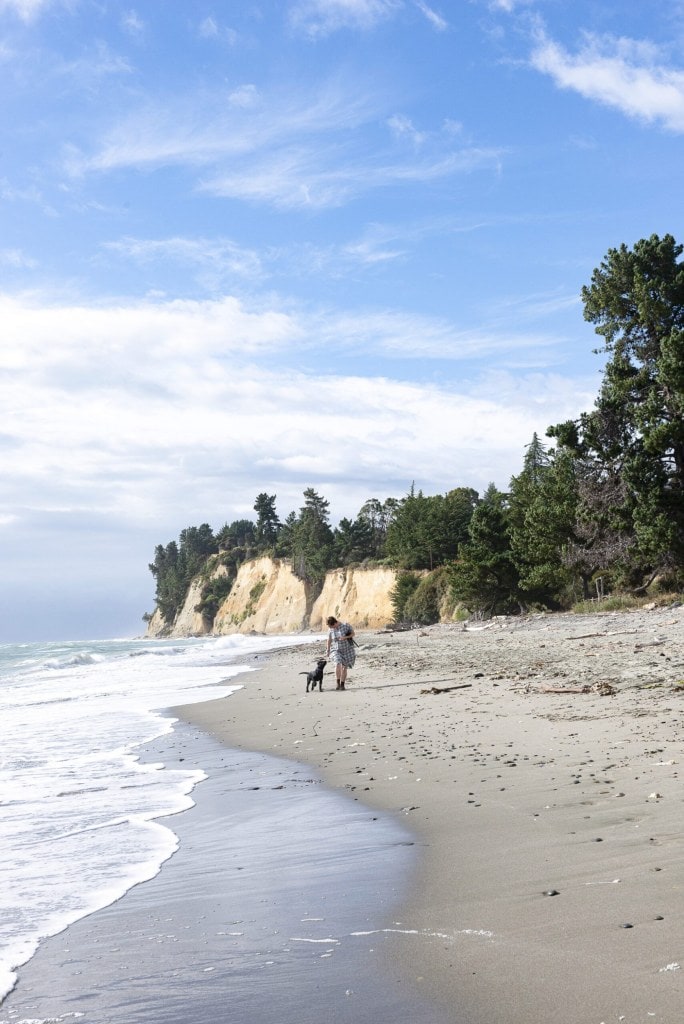 What else do you enjoy nearby?
After our beach walks, George and I like to stop in at Garden House at Kina Peninsula and grab a coffee and some plants or cut flowers (Karen Gray grows and creates beautiful arrangements – her dahlias are divine) and see what new treasures they have. At Zappekin Artists & Allies, a shared studio space along The Coastal Highway, some of my favourite local artists create and sell their wares.
Which are your favourite eateries and wineries?
My daily coffee is from The Old Post Office in the village. It's such a gorgeous spot and a real hub for the community, filled with delish local food and artisan products. The coffee and the chats with other regulars are such a great way to start the day, plus the sticky lemon slice is next level. Tasteology, down the road, is a favourite spot for us to gather with friends. Owned by my husband and his business partner, Maria, it is truly a family business, and you'll often find us with kids and puppies and friends in tow, enjoying platters and a Middle-Earth chardonnay or two on the lawn. In the other direction, Bloom Café in Motueka is our go-to brunch spot and is both beautiful and always delicious. The courtyard is lovely, and they also stock lovely wares from local creatives.
The area is known for its fruit stalls. What are your favourites?
In summer, there's a fruit stall near the base of Tākaka Hill that sells fabulous watermelons, but we're lucky to live in a rural area where lots of people grow and share their fruit and veg. My all-time favourite stall is not of the edible variety – at Country Blooms Flower Farm you can get an incredible bunch of freshly picked blooms for next to nothing.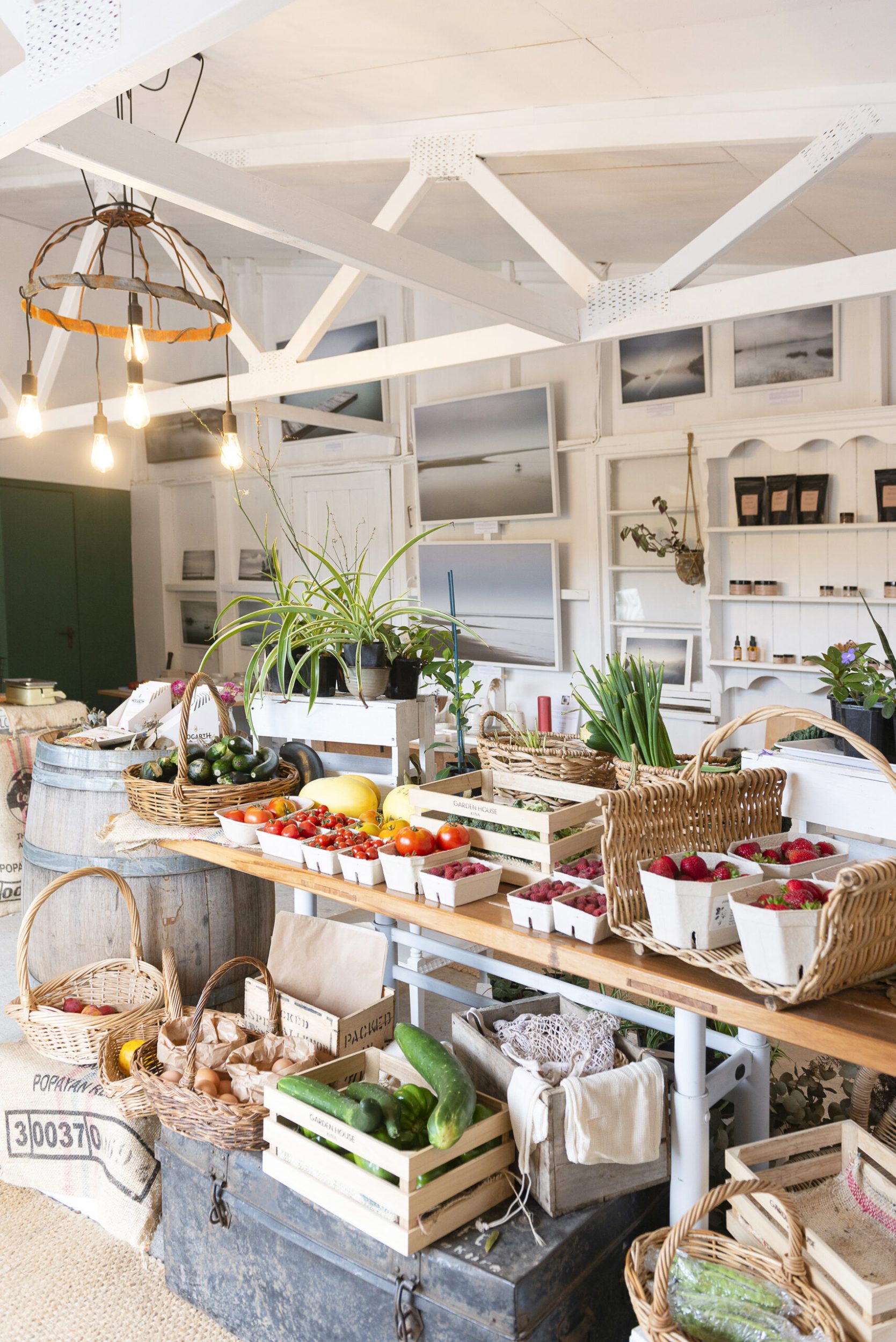 Where do you like to shop for interiors?
I'm a real treasure-hunter, so I frequent the op shops in the region, plus Richmond Antiques & Curios in Nelson. There are myriad local artists whom I love to support when I can. Sophie Holt creates amazing contemporary ceramics at the Zappekin studio. Soph's work is bold and has a folky aesthetic and humour that I really appreciate. Jamie Brown makes the most amazing sculptural pieces that bring nature indoors. The textures and way he manipulates the materials are so beautiful to me. Tanya Doty is a local basketmaker and weaves natural materials into contemporary forms. I love using her baskets and gifting her blessing stones to friends and family.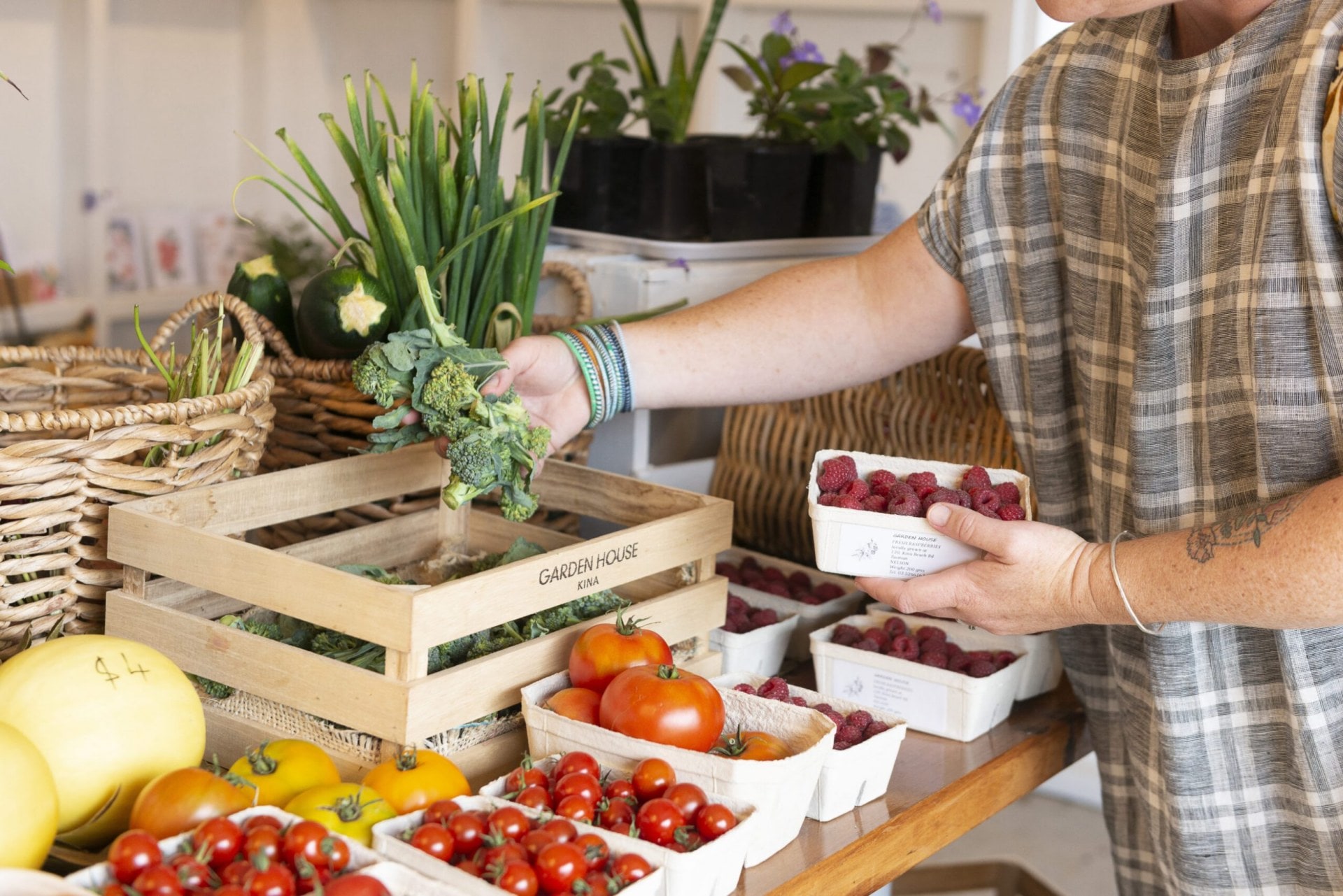 Are there any other hidden gems in the wider region you'd recommend?
A magical spot down the road is Te Puna o Riuwaka (the Riuwaka Resurgence), a culturally significant place for Te Ātiawa and Ngāti Rārua, who recognise it as wāhi tapu (a sacred place). It is the emergence of water from deep within Tākaka Hill. To get to it, you go for a beautiful short walk alongside blue pools and native beech forest. It's like a little fairyland. We're lucky to also have Abel Tasman National Park on our doorstep, and its coastline and walkways and cycleways are really special. If you have time, go on a day walk to Anchorage in the national park and catch a water taxi back.
View Fleur's work at fleurwoodsart.com or follow her on Instagram, @fleurwoodsart.