After moving to Finland with her family in 2014, Kiwi Melanie Dower fell in love with a cabin in the woods. She shows us around her miniature retreat.
The first time I saw the tiny cabins, I was immediately intrigued. Situated on an island near our apartment in downtown Helsinki, they are like miniature houses dotted among the trees.
While summer cabins are an integral part of Finnish life, most holidaymakers prefer the peace and quiet of ones that are so remote that you can't see your neighbours. These tiny cabins, however, seemed to offer the same kind of serenity without the isolation.
Just a 15-minute cycle from the city centre, the cabins sit on an island named Lauttasaari, which is Finnish for "ferry island". Previously only accessible by boat, the island is now connected to the mainland by a bridge, as well as the metro, which travels under the sea as part of the city's subway network.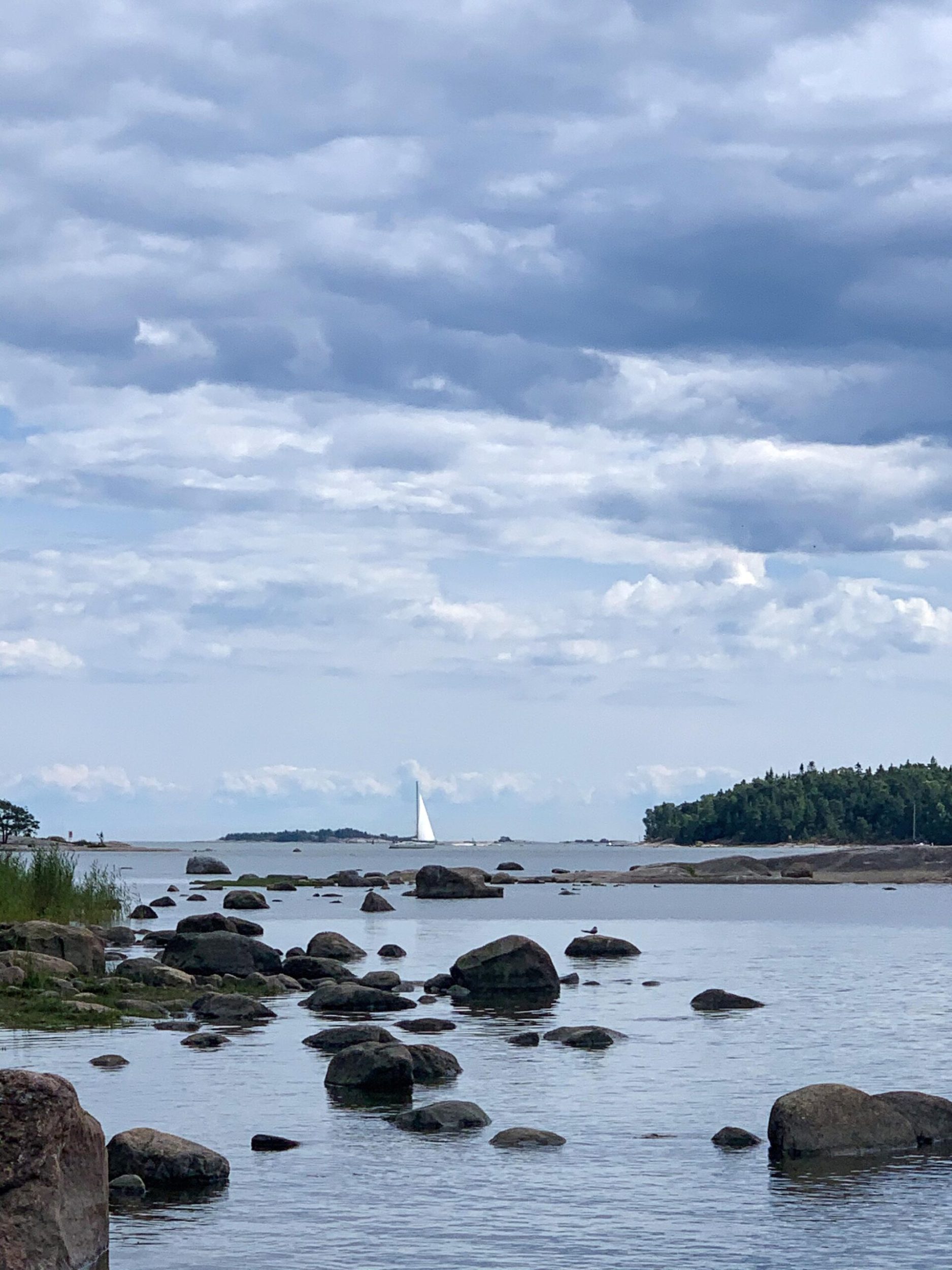 Set over 24ha, there are around 250 cabins on the island. Although the pathways and facilities are shared, the cabins are still relatively private due to their layout and the trees that grow in-between.
My husband Jonathan, our nine-year-old son Miko and I have lived in Finland since 2014 when Jonathan took a job in the mobile games industry. I work in relocation, helping newcomers to Helsinki to settle into life here. In my free time, I'm a writer.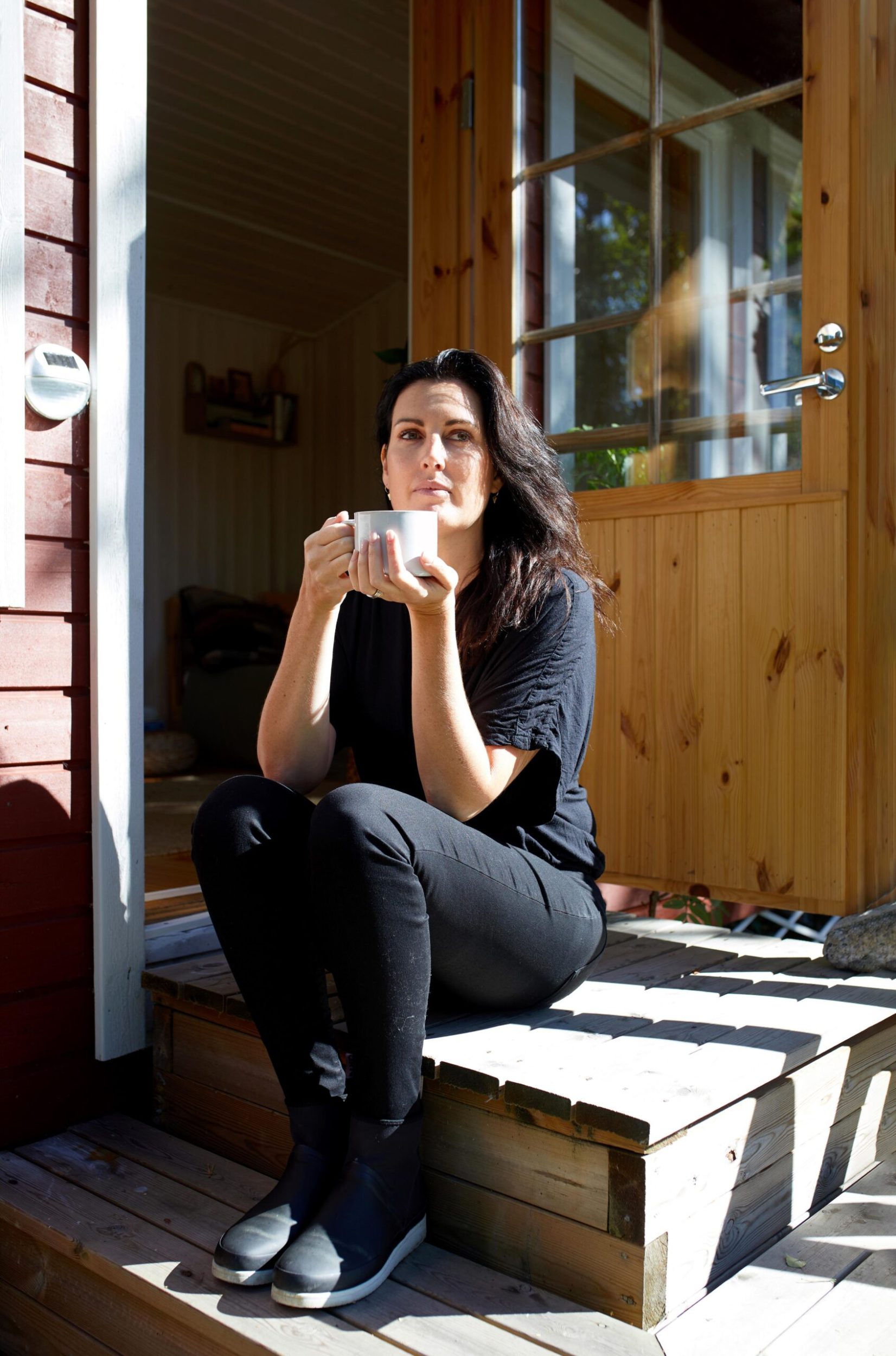 When Covid hit last year, and we realised we wouldn't be travelling over summer, Jonathan encouraged me to start looking for a cabin of my own, where I could write. They rarely come up for sale, so I was lucky when a woman who was moving to a neighbouring city put hers on the market (a condition of ownership is being a resident of Helsinki). The timing was perfect, and after a straightforward purchasing process, I became the proud owner of my own mökki – a tiny cabin of 14sqm with no power, Wi-Fi or plumbing.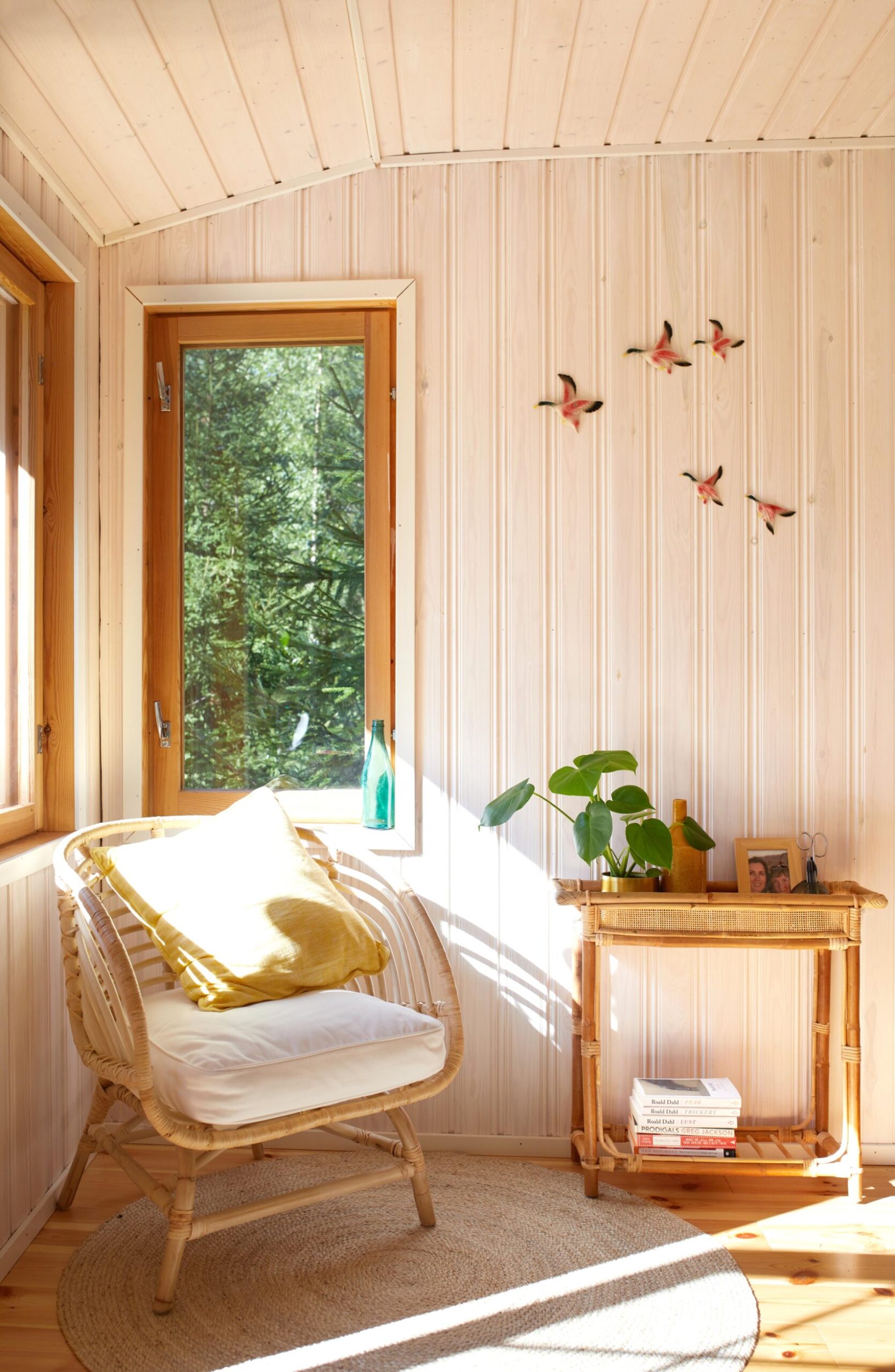 Located on the southern tip of the island, the area was first developed in the 1920s to give locals a place to camp on the weekends. Over time, temporary shelters started to pop up and after the Second World War they became a haven for returning veterans who couldn't afford a cabin of their own. In the 1940s, the structures became more permanent. Some of the original cottages from the post-war era still remain.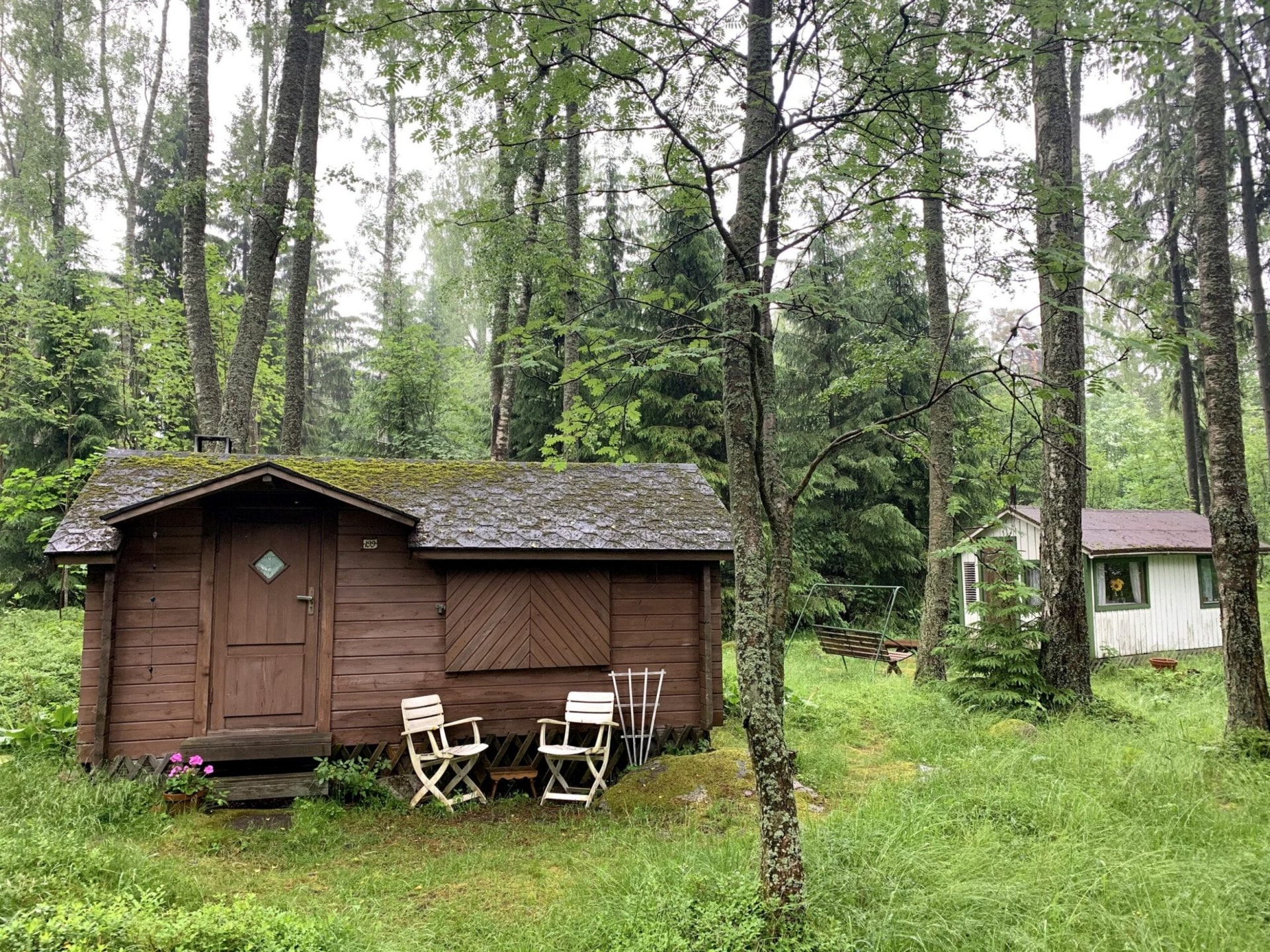 While the land is leased from the city, an association of cottage owners handles practical matters, such as rubbish collection and the shared composting toilets, which are kept very clean and have pictures of Finnish author and illustrator Tove Jansson's Moomin characters on the walls, and homemade rag rugs on the floor.
As the cabins have no plumbing, water is supplied by communal taps, which are dotted around the island. Being so close to the city, the water comes from the municipal supply and, like all Finnish tap water, is crystal clear, cold and delicious.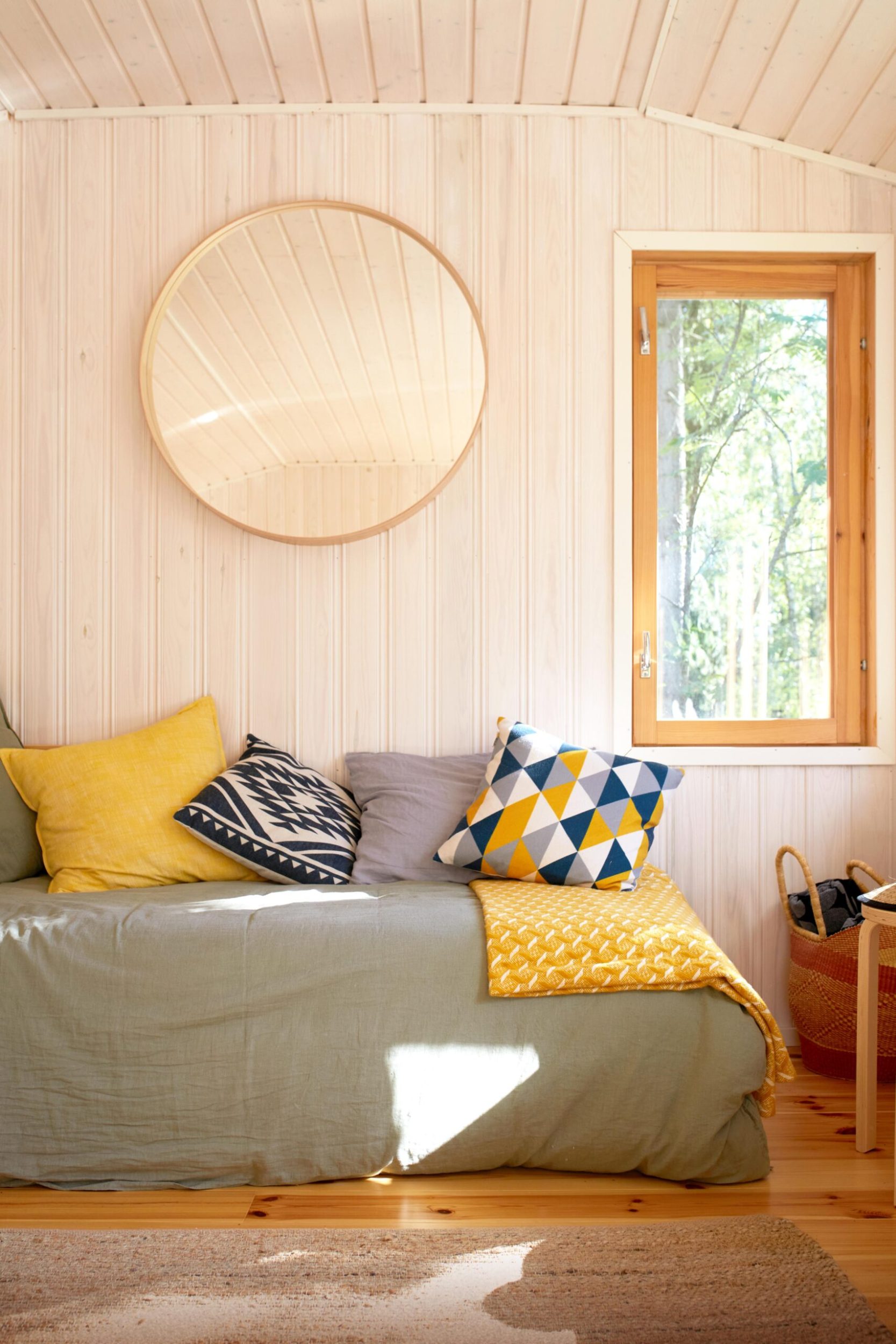 A small communal building houses a kitchen, a table and chairs, board games and books, and a sink with hot running water. I often visit to wash my dishes and have seen others using the power supply to recharge laptops as they "work from home".
As always in Finland, there is also a sauna, which is heated every week with different times reserved for men and women. It's just a short walk to the beach for a dip in the Baltic Sea between sessions.
Several years ago, the city decided that some of the cabins would be moved back from the beach to increase public access to the shoreline, and to protect nearby fortifications from the Crimean War that date back to 1854. Each of these cabins was allocated a new site. Many owners used the opportunity to rebuild rather than relocate their original structure, and that is how my cabin came to be built in 2015.
Building guidelines set by the city allowed for structures of up to 14sqm, with a maximum of 2sqm of outdoor storage, and a small terrace. Elements such as construction materials and paint colour are defined by the city, to be in keeping with the cultural and historic environment.
Owners can access their cabins all year round but are not allowed to live in them permanently. Due to the extreme winters, most people visit between May and October, after which time the water is turned off to prevent the pipes from freezing.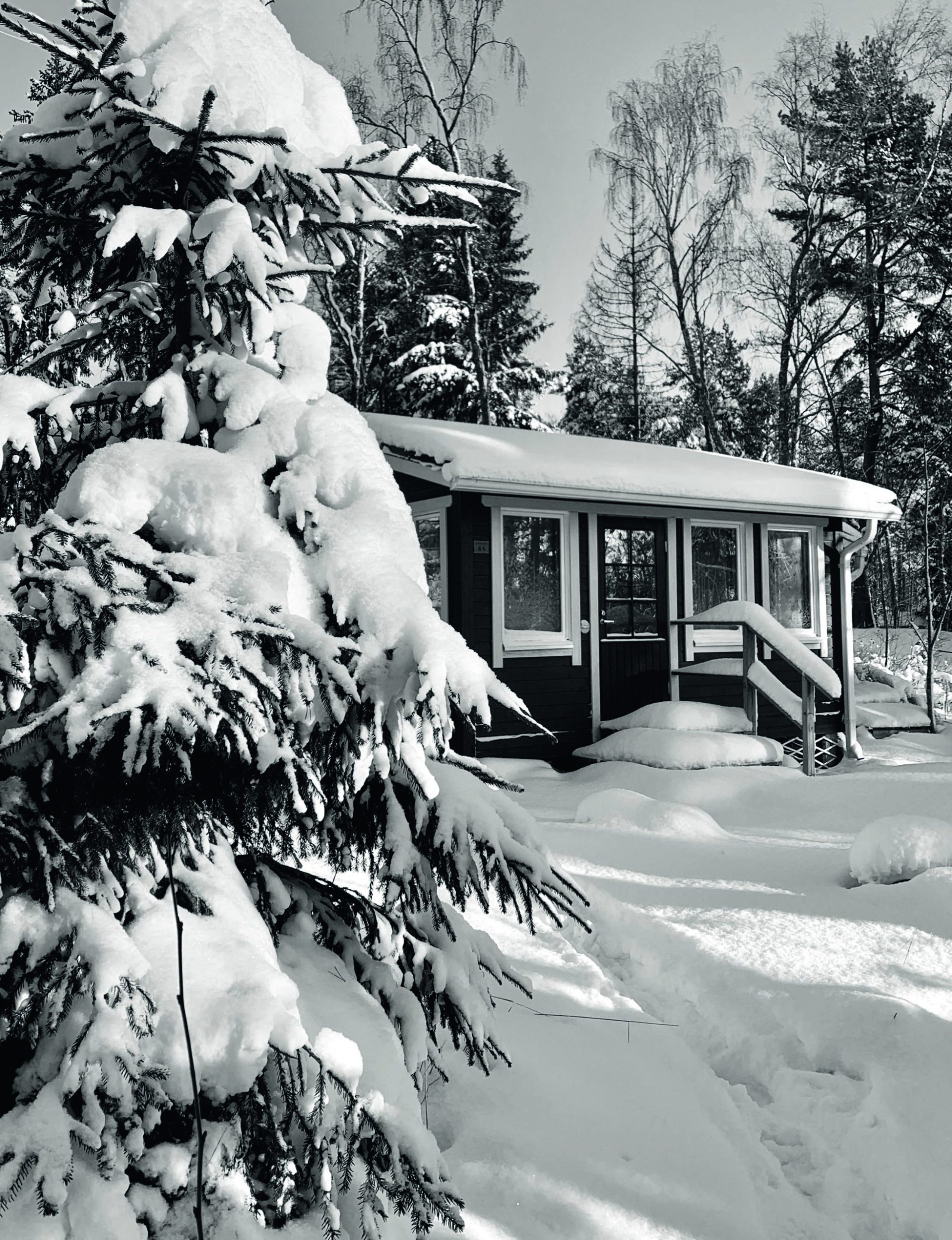 Although some of the cabins were linked to a power supply before 1989, no new electrification can be carried out, but solar panels are permitted. However, as it's daylight for almost 24 hours a day in summer, artificial lighting isn't needed, and on cooler days I use my fireplace for heating.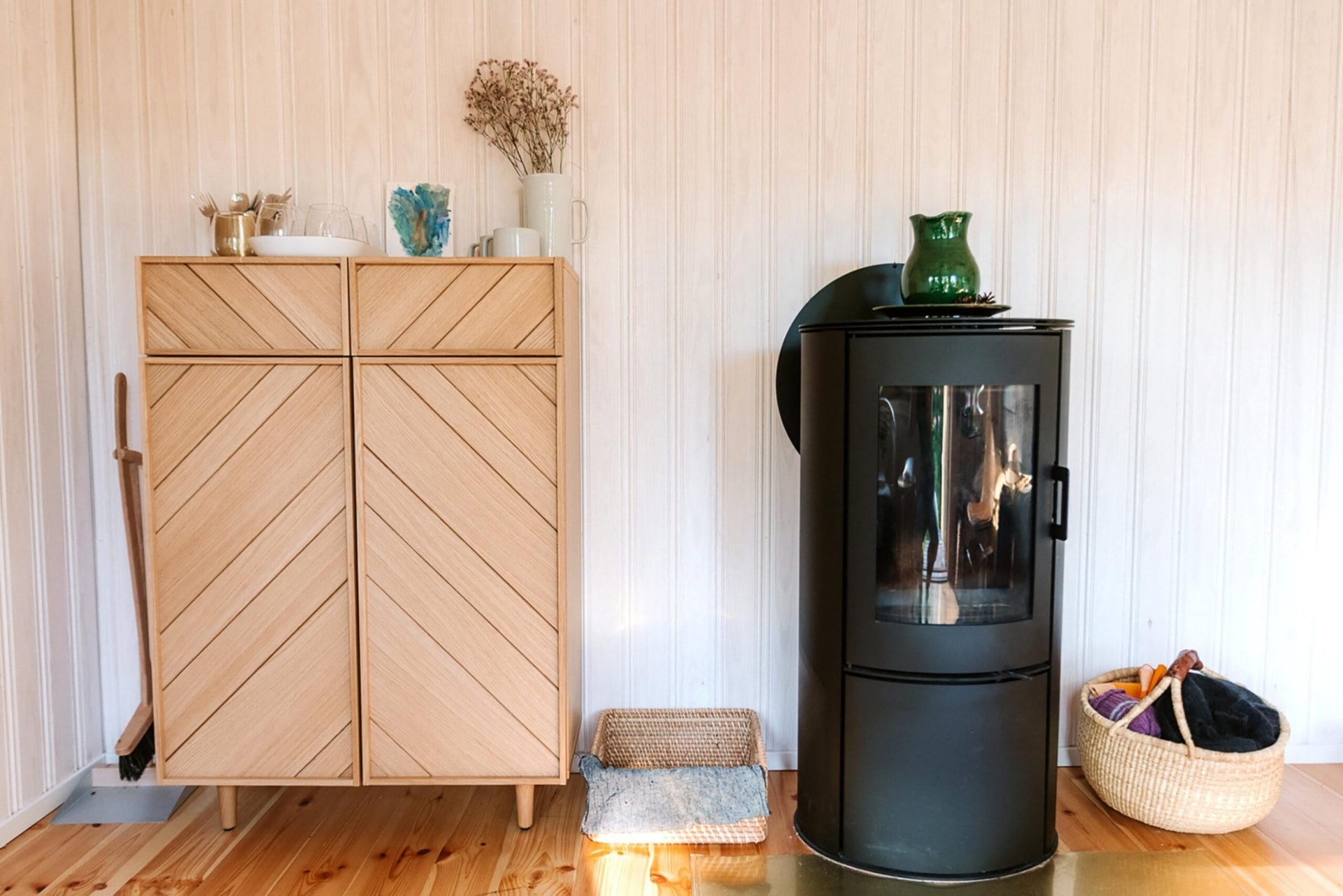 According to the rules of the association, the area surrounding my cabin must be kept as natural as possible, with no fencing, planting or paving allowed. However, there are wild raspberries and bilberries to pick, and I grow mint and lemon balm in a consented boxed herb garden. Often, I come here alone to read and write.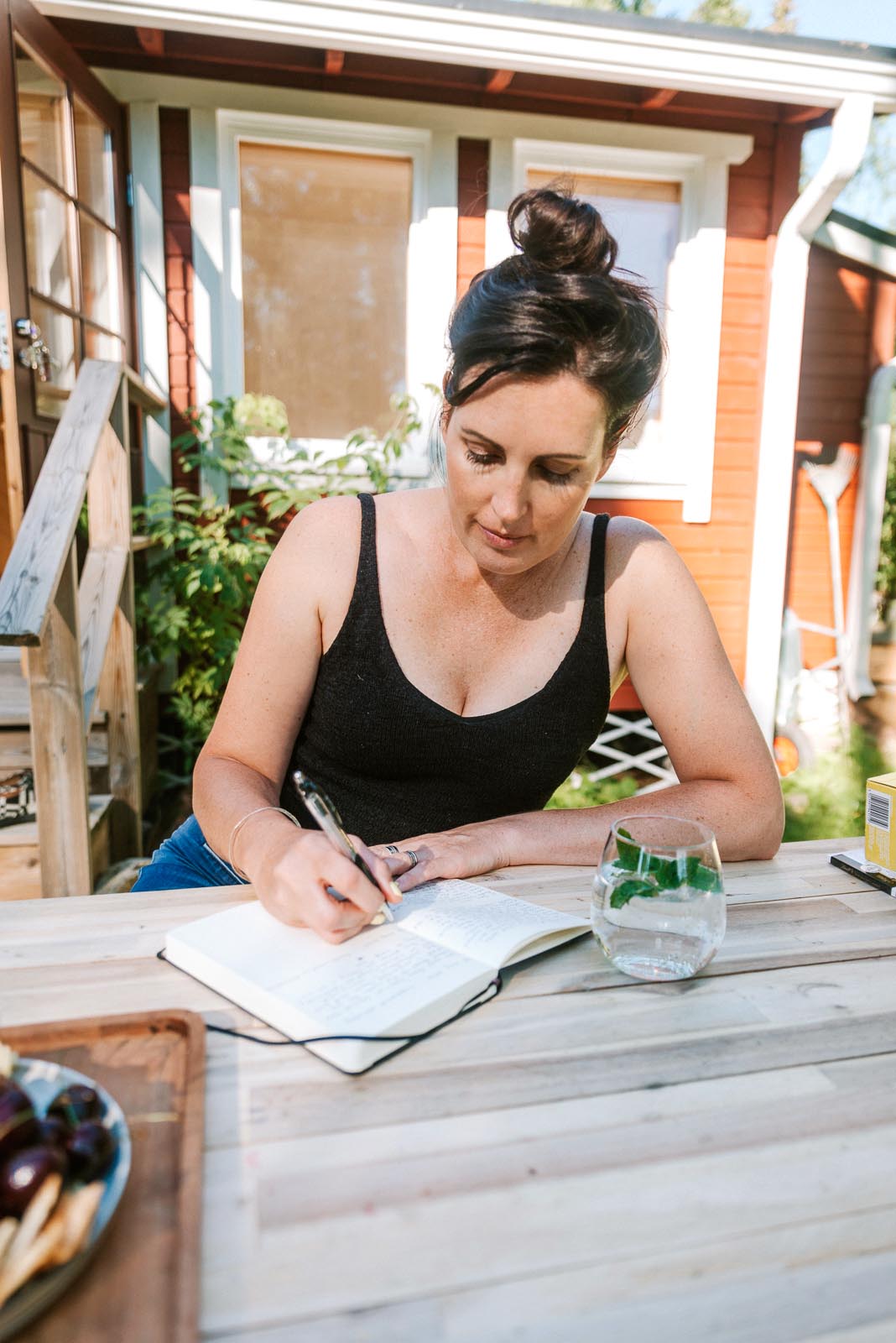 Jonathan and Miko join me for dinner, which we cook on our small outdoor grill. It's a short bike ride to the supermarket and a café nearby sells coffee and pastries. I relish my time outdoors and am often visited by squirrels, pheasants and hares.
The best part of having my own cabin is the free rein I have over decor. I can finally display all the keepsakes I've collected while travelling, which my husband calls "dust gatherers".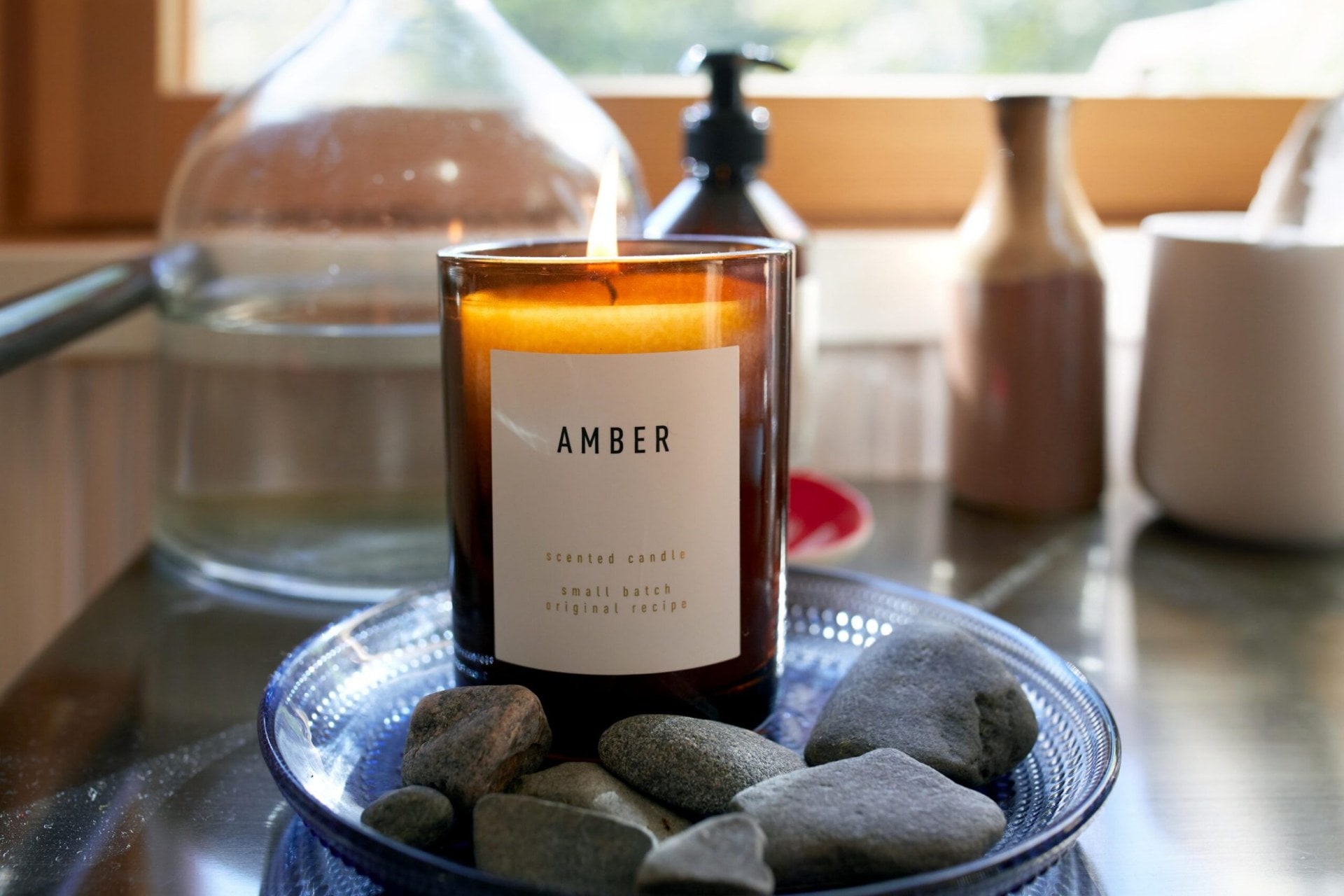 My favourite place to shop is an antique store near home, where I've bought bottles from Finland's prohibition era. I use them as vases for wildflowers.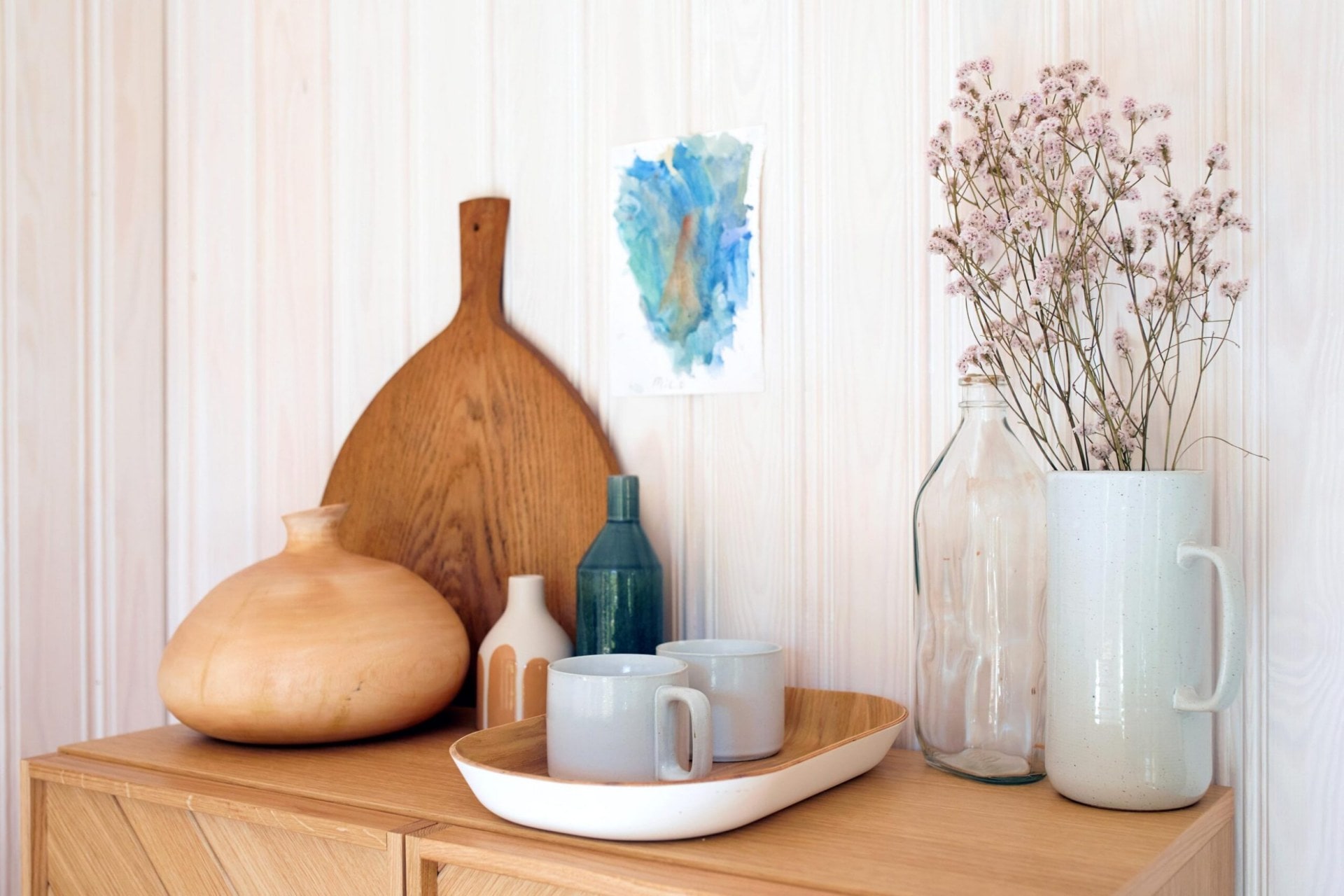 Sometimes I feel like a child again, playing in a cubbyhouse, surrounded by my favourite things. It's a delightful feeling that grows even stronger as I anticipate next summer – my second as a tiny cabin owner.
Swipe the style
PHOTOS BY MELANIE DOWER, LAURA IISALO, ANNALEISE CHALMERS