As we are now deep in winter, it's time to turn your attention to one crucial aspect of your wardrobe: your winter shoes. Navigating through slushy and muddy streets and battling the biting cold requires footwear that not only keeps you warm but is fashionable and functional. From stylish boots to chunky sneakers, we have you covered on our top winter shoes that will be your trusty and stylish companions during the chilly season.
The Knee High Boot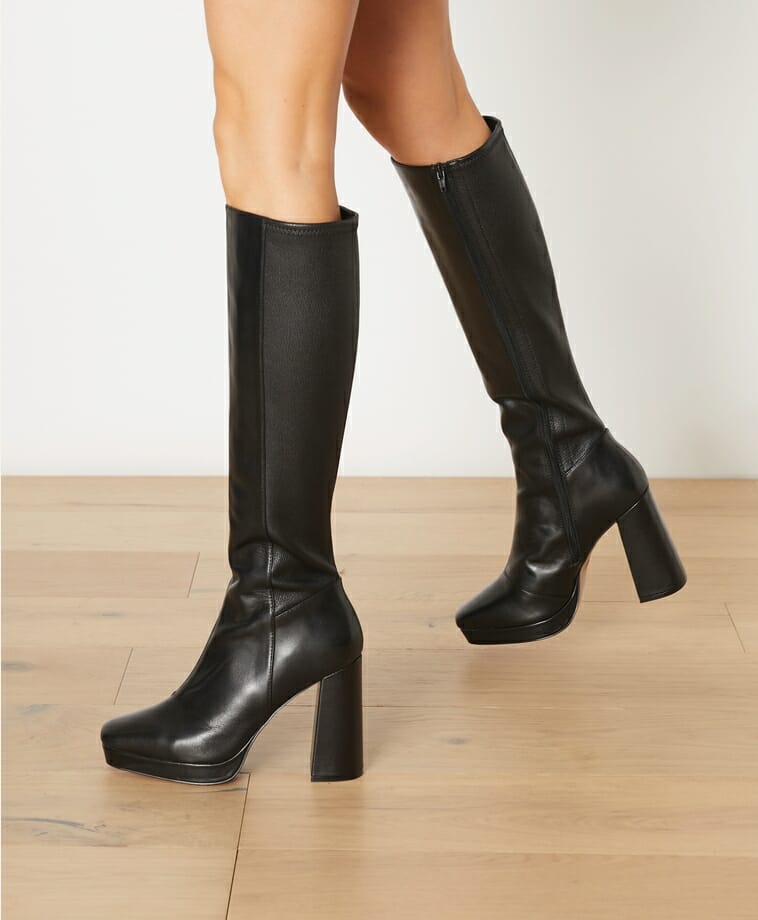 The knee high boot is my absolute favourite winter shoe for the perfect winter look. Perhaps this one is a bit more fashion over function, but you can't go wrong with a winter boot.
Whether it's layered under a full length dress or it's mixed and matched with a shorter skirt for some skin, the knee high look is in.
I personally have a pair of white knee highs as well as black ones because they can elevate a look, and are easily transformable for a day-to-day workwear look (under a long maxi dress) or for a night out.
Here are some knee-high boots on our wishlist!
ANINE BING Tall Tania Boot in Black | REVOLVE
VITTORIA Black Leather Knee High Western Boot | Women's Boots – Steve Madden
Buy Mila Knee High Boot Online in New Zealand | Mi Piaci

The Chunky Sneaker


The 90's have called and the chunky sneakers have officially returned. I am not complaining one bit though, I absolutely love the oversized sneaker look. It's extremely functional (perfect on those wet walks home), but are also very fashionable. A great combo to don for a smart casual occasion is to throw on a blazer over tailored pants, a knit top and pop a pair of chunky sneakers to give it that cool girl edge.
On our wishlist are these oversized Alexander Mcqueen sneakers Alexander McQueen Oversized Sneaker (Women), these Veja sneakers – Veja | Venturi Hexamesh – Gravel White, the 530 – New Balance CT302 – New Balance and of course, my all time favourite shoe Nike Air Force 1 PLT.AF.ORM Women's Shoes.

The Loafer


If you're a working girl, you can't go wrong with a pair of loafers. They are classic, weather-tight, functional and fashionable.
The loafer is a shoe which has withstood the test of time. Loafers have a timeless, refined and sophisticated appeal that transcends trends. They aren't just in for the minute. What I love about them is that they exude an effortless elegance that can elevate any outfit, whether it's a casual or formal ensemble. Its versatility makes it a winter staple in my eyes.

Related Article: Shoe designer Carrie Cooper on her tough year, new line and hopes to see her family