The smartest, most innovative and astute business person in the world at the moment isn't a dude with a tech company. It's Taylor Swift.
Swift's Eras Tour, currently hitting 20 cities in the United States, is expected to gross more than $1 billion as she sells out 70,000 seat stadiums and fans book out hotels and accommodation. They spend, spend, spend on anything Swift related you can think of while brands, bars, restaurants and shops also capitalise on the juggernaut rolling into town. Swift herself is said to be worth in excess $1billion with income streams far beyond music royalties and album sales.
One of the many reasons for her success is that she has never underestimated the influence and power of girls and young women.
A Taylor Swift concert lasts three hours and she plays upwards of 40 songs. So, while she is viewed as inspirational and aspirational, everything she produces is a premium product. She has created something that young women and girls are flocking too and that the parents who are paying for it and are dragged along are enjoying in spite of themselves. Swifties now come in all shapes and forms.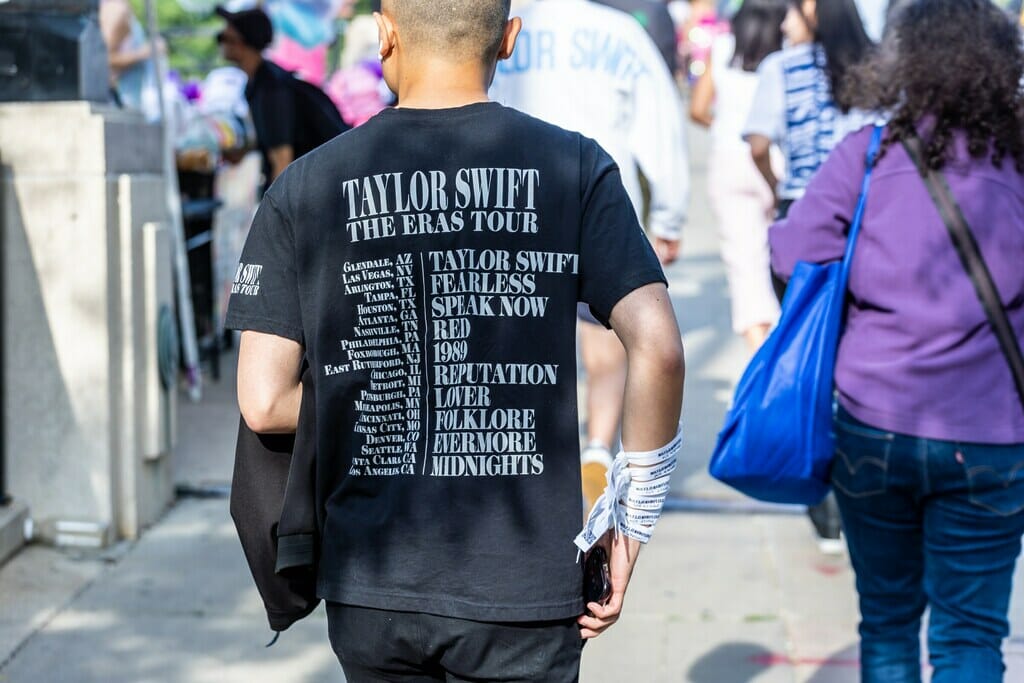 All of which gets me to women's sport and the FIFA World Cup.
If sports leaders across every national organisation in Aotearoa and at global governing bodies don't learn some Swift-enomics from what we've seen in the last six weeks of the FIFA World Cup they have no business running sport.
Sport leaders haven't just under estimated young girls and women and their potential spending power, they've ignored them entirely for generations. Not only that, they have never really considered women's sport as a premium product but rather a nice to have, an add on they've begrudgingly paid for that has seen national teams and competitions maintain a distinctly grassroots feel.
The FIFA World Cup has proven what can happen when we flip that thinking. World class broadcasting standards across every match, merchandise offerings far beyond a pink t-shirt, creative advertising and the absolute best facilities and resources for teams has resulted in a tournament beyond the wildest dreams of even the most fanatical women's football fan.
By positioning the tournament as a premium product through broadcast, advertising and merchandising, all while keeping ticket prices affordable, tournament organisers showed they cared and that therefore we should too. It's made for record breaking crowds and television audiences across the globe, moments of inspiration and a massive shift in attitude from many male sports fans who have been swept along on this magnificent ride and had their eyes open to the quality and class of these athletes. Joyous is the word that springs to mind when summarising the last six weeks.
No other sports body in the world has the power and resources of FIFA, and the money to chuck into an event to ensure its success. But every person working in sport in this country, including media, broadcasters and sponsors, should be taking a forensic look at the tournament and finding what elements they can learn from to take to their own events.
The FIFA World Cup has proven the huge opportunity that women's sport has to not only cater too but reap massive financial benefits from a huge cross section of society with girls and young women at the centre – they are the taste-makers.
To use the words of another pop culture icon of our times Harry Styles, "those girls know what's cool and they turn up for it."
Related Article: Home Away From Home: FIFA Base Camps Boost Opportunities For Women's Sports