Themed dressing up is something TVNZ's Melodie Robinson believes will help ensure spectators have a great time.
Melodie Robinson has always been a bit of a disruptor, both during her time as a World Cup-winning Black Fern and later in her stellar sports broadcasting career. She will adopt the same mentality when she leads her "team" in the run-up to this year's Rugby World Cup.
"I want people to have a good time, to really get out and enjoy Auckland and Whangārei," says Melodie, who is now the General Manager of Sports and Events at TVNZ. "My biggest push will be to show Women's Rugby World Cups are commercially viable for sponsors, advertisers, hosting cities and venues."
To show that, Melodie has been promoting the RWC and influencing in her different roles to get people interested and through the gates come October, when she will be hosting parties, feeding guests and reminiscing with her former Black Ferns teammates.
"One thing I can tell you about women's rugby, particularly World Cups, is that you get dressed up. The Americans are the best. They end up in superhero outfits and all kinds of things, so we're going to work out a theme of what we want to wear," Melodie says.
Rugby has shaped Melodie's life in many ways. "I was a flanker, which meant I had to break a few rules on the field, but when you're with a team with really good values and principles, those things are imprinted on you for the rest of your life. And so it really shaped my values and my understanding of leadership, and what's right and wrong and how you work together as a team. I'm not sure I would have ended up doing the job I am now in if it wasn't for what I learnt in rugby."
Seeing how news media coverage for the ICC Women's Cricket World Cup has changed was "massive" for Melodie. "It is the first time I've seen them cover women's sport equally to the men's. There's still a lot of change that needs to happen in terms of getting people to fields and buying tickets to watch women's sports, but we're on the journey."
Before heading to a match, Melodie will be meeting friends down at Britomart, where dining options range from seafood at Kingi to Italian Amano.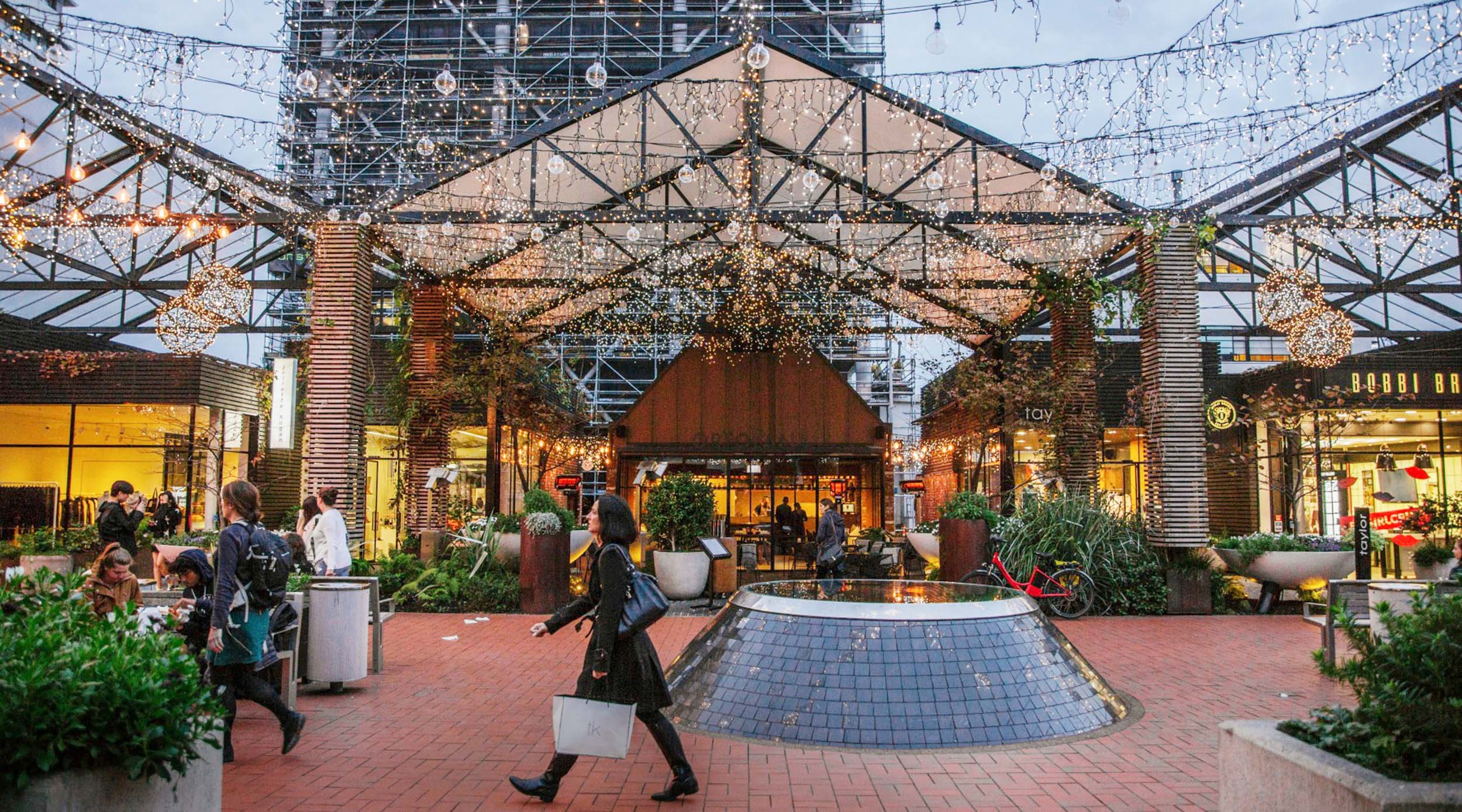 At the top of her list of places for visitors to explore is Waiheke Island or the CBD to experience cuisine at restaurants such as Josh Emett's Onslow. Closer to her office is Depot for good coffee. Or there's the Empire for pub food, or Ebisu for a twist on Japanese cuisine.
"The best thing is you can actually walk to all these places. Plop yourself in the centre of Auckland, close your eyes, turn around a few times, walk and you'll find somewhere fantastic," she says.
Kaimoana, or seafood, is the most exciting part of Auckland's food culture, says Melodie.
"We have one of the biggest providers of seafood right at our doorstep. It's super fresh at the market, or you can pop into most restaurants in the city and find something really interesting on the menu," she says.
"One of my favourites is paua on toast at Peter Gordon's Homeland restaurant. He's been all over the world. He's also Māori, so what he provides is a twist on traditional Māori dishes." Homeland also offers cooking classes so visitors can learn to make their own.
For those heading to the games in Whangārei, Melodie suggests a trip to Whananaki, a beach 45 minutes further north.
When the RWC comes to an end, knowing people have turned up to watch the best in the world and also enjoyed Aotearoa's manaakitanga (love and compassion) will be a true sign of success for Melodie.