Sharon Duymel's paintings are so evocative and moving that it is easy to forget she only began seriously pursuing art as a vessel a few years ago. After the birth of her third child, Duymel began night and day classes to progress her hobby, and now at 52, she has a newly minted Masters of Fine Arts.
Television and radio journalist Rachel Smalley talks to Sharon Duymel about her childhood, muses, and artistic journey. This is the first of a seven-part interview series for WOMAN, where Rachel will be uncovering some of the extraordinary stories from a handful of exceptional kiwi women. Each has their own unique story to tell. Watch Sharon's full interview below.




When she was five years old, Sharon Duymel came to New Zealand from the Netherlands without knowing a word of English. Duymel's feeling of not being able to find her voice as a young child in New Zealand was a challenge she has continued to work through even later in life.
"You know, I remember needing to go to the bathroom and just sitting there going 'Who do I ask? What do I ask?' So it was quite intimidating as a little wee girl. I remember it really clearly."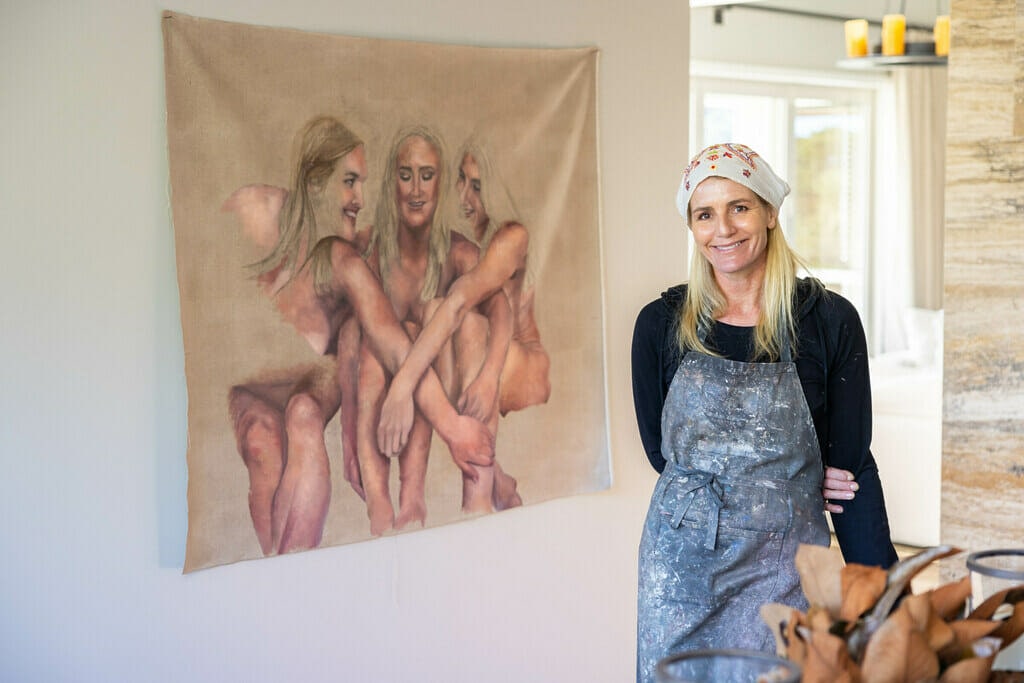 "Now, I use my creative expression to voice what's going on inside my head. I kind of felt like I never really found my voice as a young child, and then again as I grew into a young mother, in probably quite a controlling relationship. I think that's why I particularly use the feminine figure to invoke what's going on in my head. So I'm kind of trying to express physically through a woman's body, what's psychologically going on in my head."



Sharon Duymel's paintings show a vulnerable exploration of identity, motherhood, and the feminine experience. Duymel paints on Royal Belgian linen, raw and unstretched natural fibre, and both artist and palette share a Dutch connection. Duymel can be seen frequently painting her eldest daughter, who serves as a physical muse for her own expression.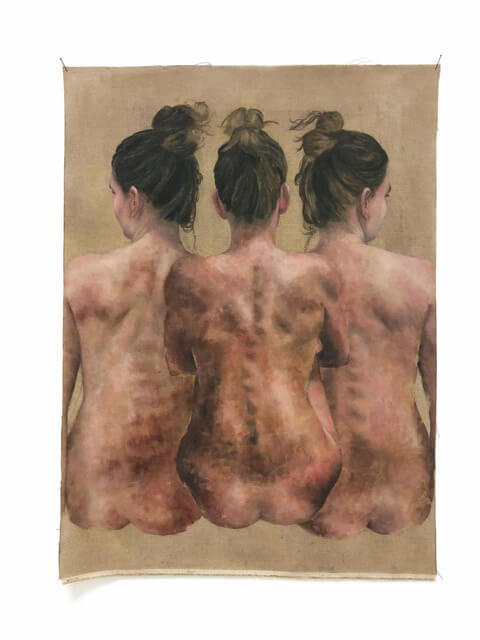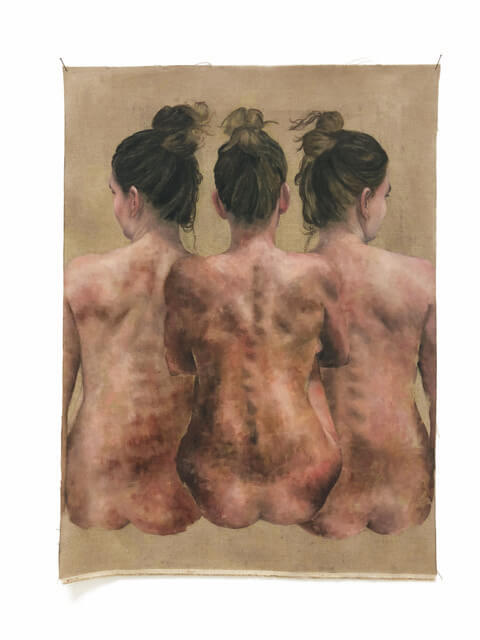 "She's such a familiar body for me to paint, I just love painting her, but I think I'm expressing my emotion and what's going on psychologically in my head but through her body. The body language series was very much focused on her, where I did the backbone showing the strength of a woman, but also her tumbling, you know, struggling through daily life and having to balance all the responsibilities as a mother and a wife and a daughter."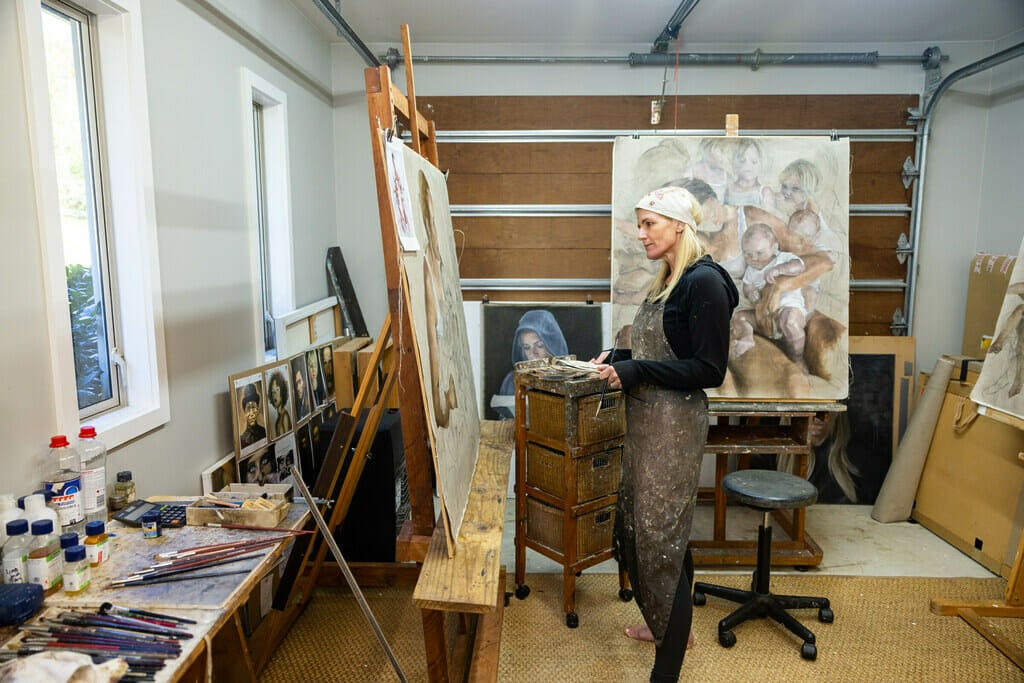 Sharon Duymel's work has most recently been selected as a finalist in Naked & Nude Art Prize 2023 at the Manning Regional Art Gallery, Manning, NSW, Australia. Just prior to that she was selected as a finalist in the Parkin Drawing Prize at the New Zealand Academy of Fine Arts. She also was selected to form the Molly Morpeth Canaday Award Painting and Drawing 2023 Finalists' Exhibition earlier in the year.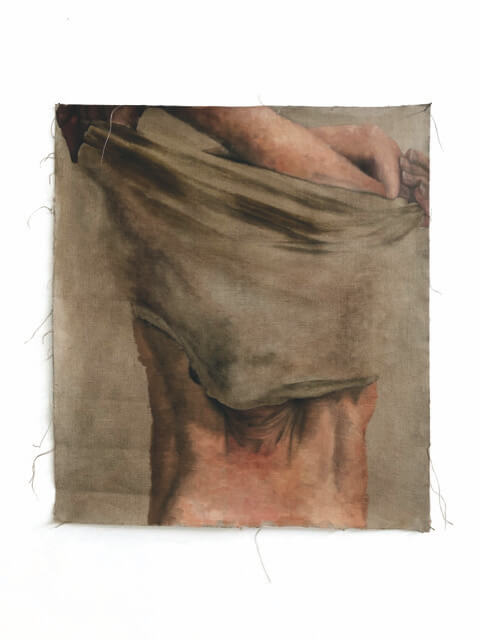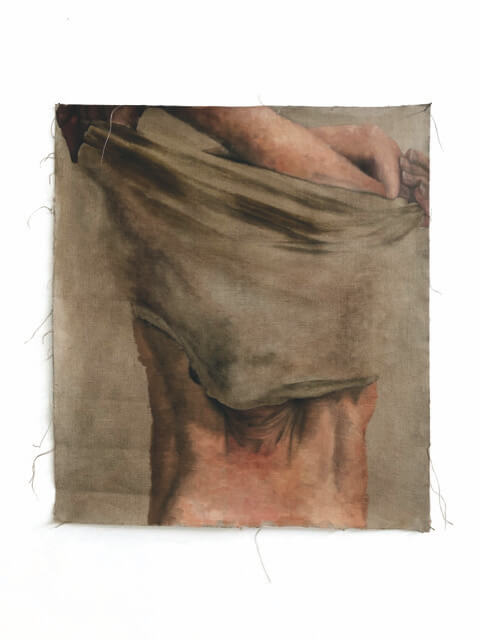 Check out Sharon Duymel's work here

IMAGES and Filming of Interview by LUKE HARVEY
Related Article: Artist Alice Berry's Mt Eden home is filled with her colourful artwork