ReCreate Clothing didn't plan on being a clothing brand, but when founder Erica Gadsby visited Cambodia in her early 20s she knew she had to help uplift the marginalised communities that she saw first-hand. The idea was born as a non-profit opportunity to provide fair employment for women in the community of Dey Tmey, Cambodia, and then evolved in 2013 to a clothing brand. Today, the ReCreate team is led by Erica as business director, together with Marielle van de Ven as creative director.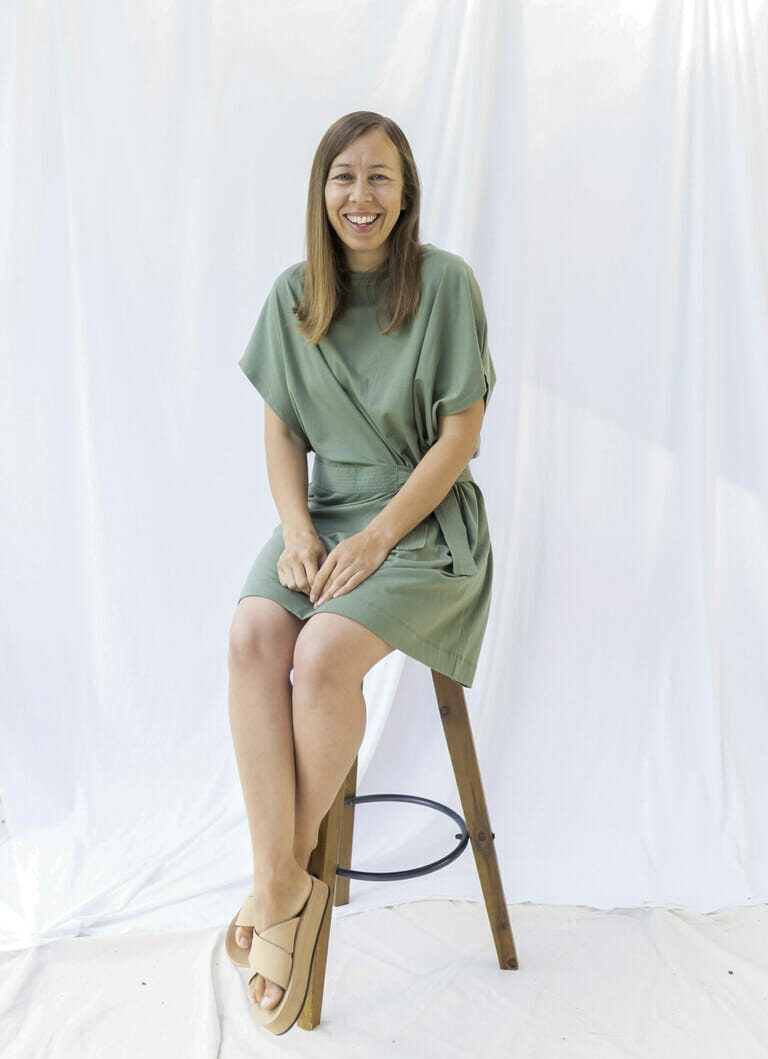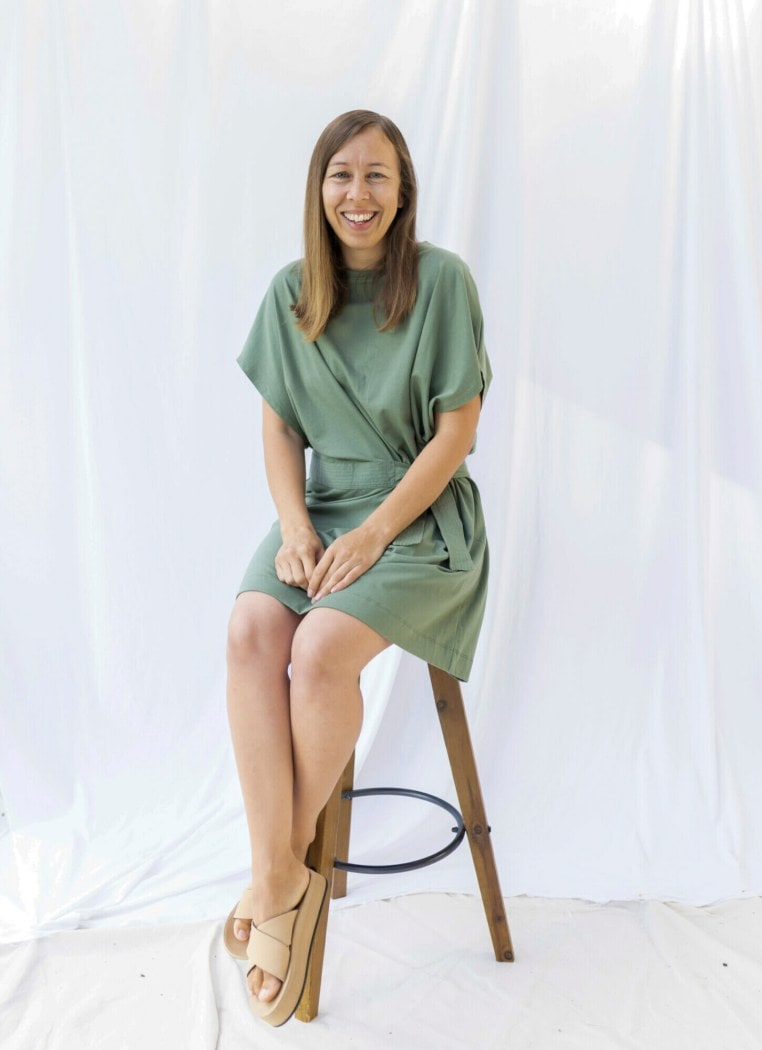 The ReCreate sewing workshop is located in Dey Tmey, Cambodia, and ensures training and fair employment to local women. The production of each ReCreate garment provides the direct opportunity for continued employment. WOMAN chats with Erica Gadsby on her inspiration behind the amazing brand, her connection to Cambodia, and what we can look forward to seeing in the ReCreate's Spring Summer 2023 range.
What drove you to starting ReCreate and what was your biggest challenge getting started?
I travelled to Cambodia many times throughout my 20's, and with every visit it somehow felt like home. The idea for ReCreate came from seeing the huge and constant inequity there — especially when meeting women who were essentially no different to me, but who never had the same opportunities to move forward in their lives. I wanted to do something to help. My education and work background is in business and non-profit management, so in 2013 together with three friends (including a talented fashion designer), we decided to start something that would hopefully make a difference in these women's lives!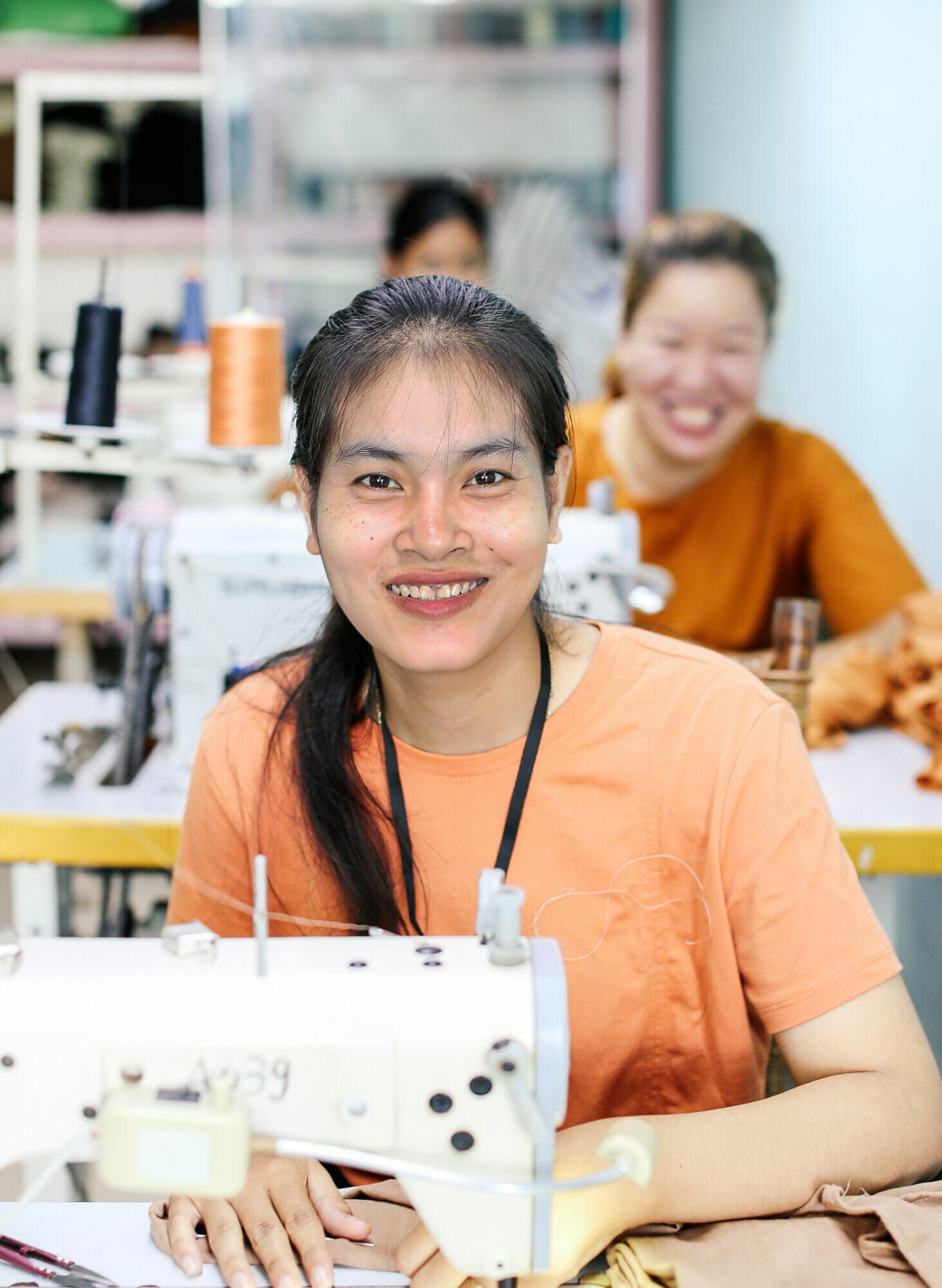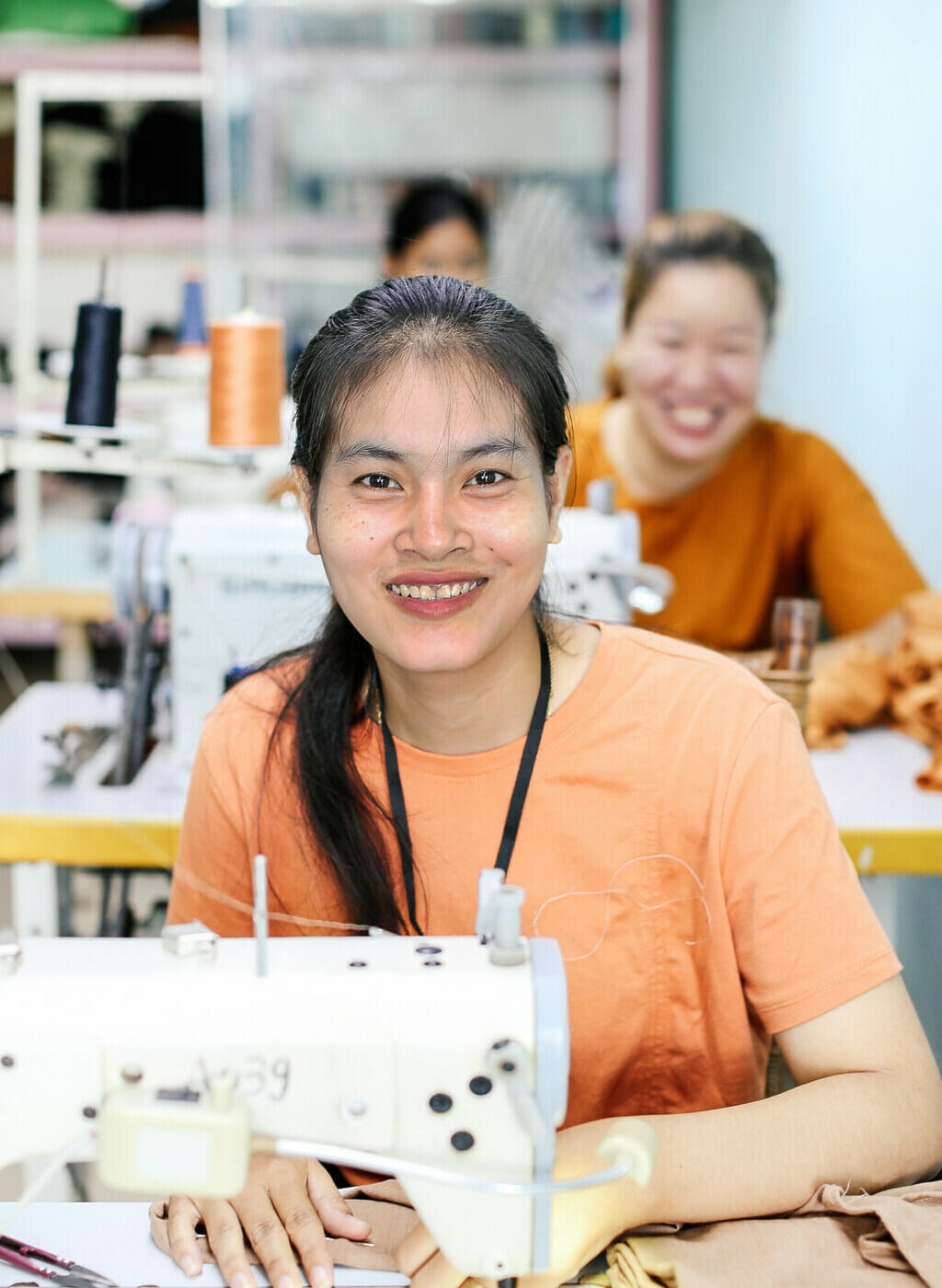 As a small, self-funded brand, a challenge from day one has been navigating the constant flow of faster, cheaper alternatives for almost every single decision that we've made along our journey. Whether that was materials, packaging, shipping or labour, each aspect has had so many dubious substitutes available! So we've really had to hold firmly to our core values of honoring people and planet — which has always been the more costly option… but always the best one.
How did you come to learn about Dey Tmey and why did you choose to support this community?
I connected with the Dey Tmey community through volunteer work that I did throughout my 20's. These people have a pretty horrific back-story, where they originally lived in a slum in the capital city of Phnom Penh, but in 2008 the Cambodian government forcefully evicted them into a rural area where they essentially had to start all over again. They were far from their former jobs and schools so, particularly for women, this meant they were stuck even deeper in a cycle of poverty.
By the time that the idea for ReCreate had started to form, I had built a relationship with an amazing non-profit organisation who were working to protect the children of Dey Tmey from risks such as child trafficking, so with ReCreate, we wanted to extend the positive impact to women and mothers — giving them a skill, the ability to provide for their kids, and hope for a better future.




Why is it important to you to contribute to ethical fashion and can you see your efforts inspiring movement in the industry?
From my time spent in developing countries and meeting garment factory workers first-hand, I feel it is critical that we realise the impacts of fast fashion, and simply make the choice to be better humans by opting for a better way to do fashion! With such a simple decision as where to buy your next item of clothing, you can drive so much positive change not only in the industry, but also drastically improving the lives of garment makers through things such as fair pay, good working hours and safe working conditions. To improve the life of even one person is so worthwhile! Just think of the difference if we, as consumers, can create that change for thousands of people.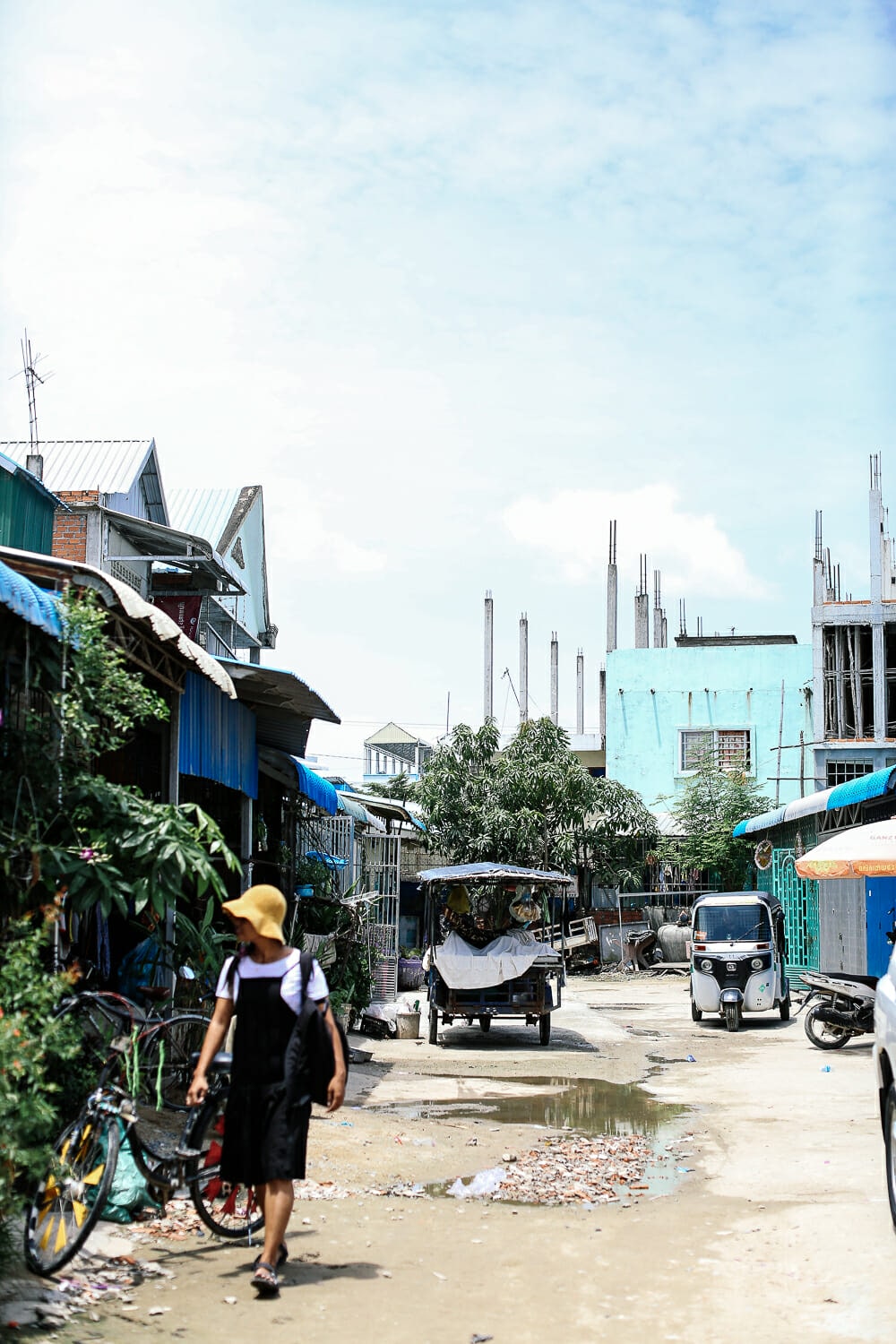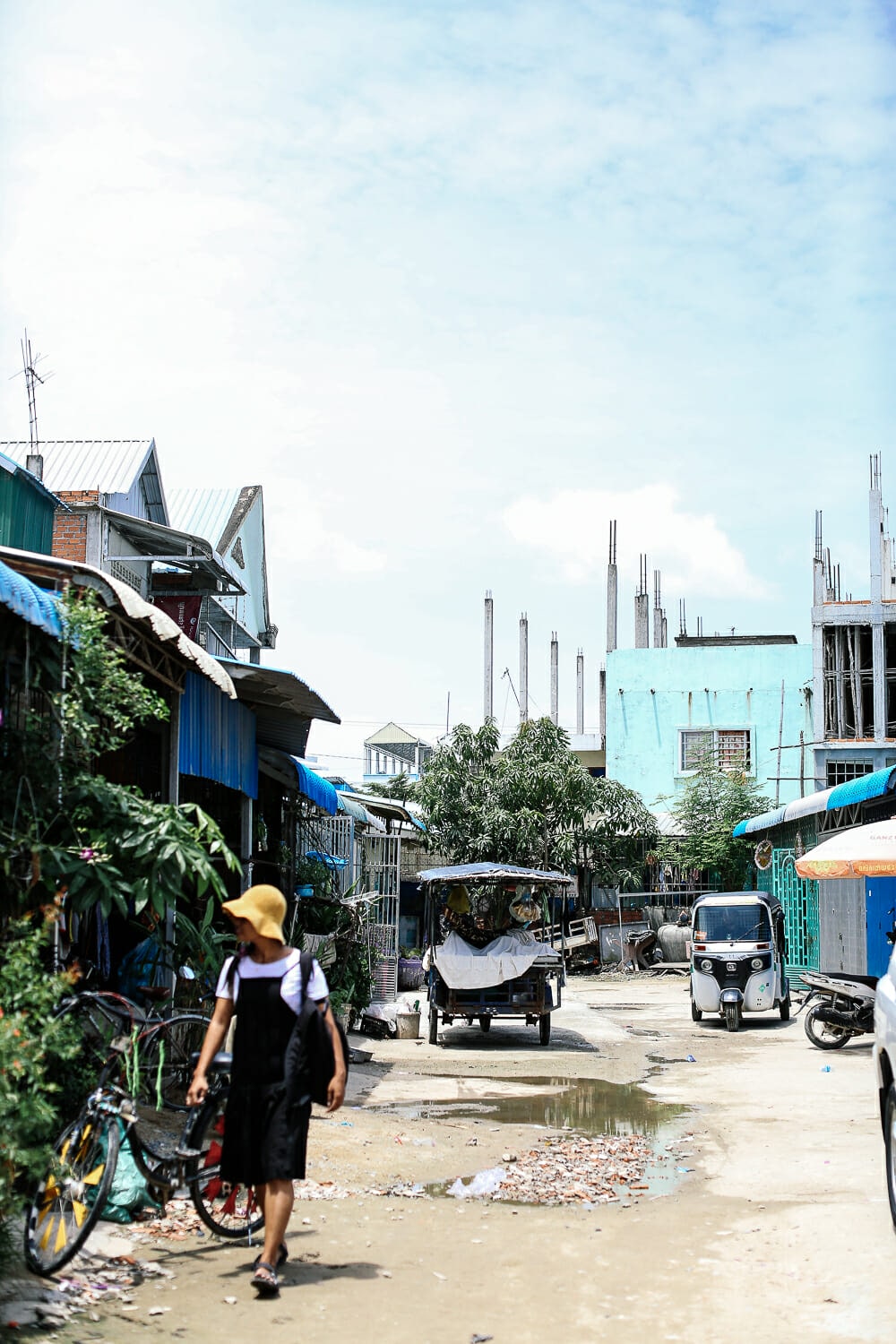 What is involved in the ReCreate workshop teaching programme? How do the newly learnt sewing skills create change in the wider community?
Our core training programme consists of sewing and pattern making, but very early on we realised that we needed to take a more holistic approach because some of our students had only attended school to a primary level. Literacy is an essential component of our training, because without this there is no way to read instructions about sewing a garment, or to make notes on a pattern — and it is our hope that if a woman ever wanted to go and start her own sewing workshop, that she would be fully equipped with the skills needed to so.
A huge outcome of the training has been the growth in personal confidence. We have had women arrive on day one of training who were afraid to push the pedal of the sewing machine, but as they have developed skill and a sense of belonging, their whole demeanour has changed! A confident woman has endless capacity to change a community, and we've seen this through our team supporting one another, taking younger women under their wing, choosing a better education for their kids, being able to buy homes, and helping support other small businesses.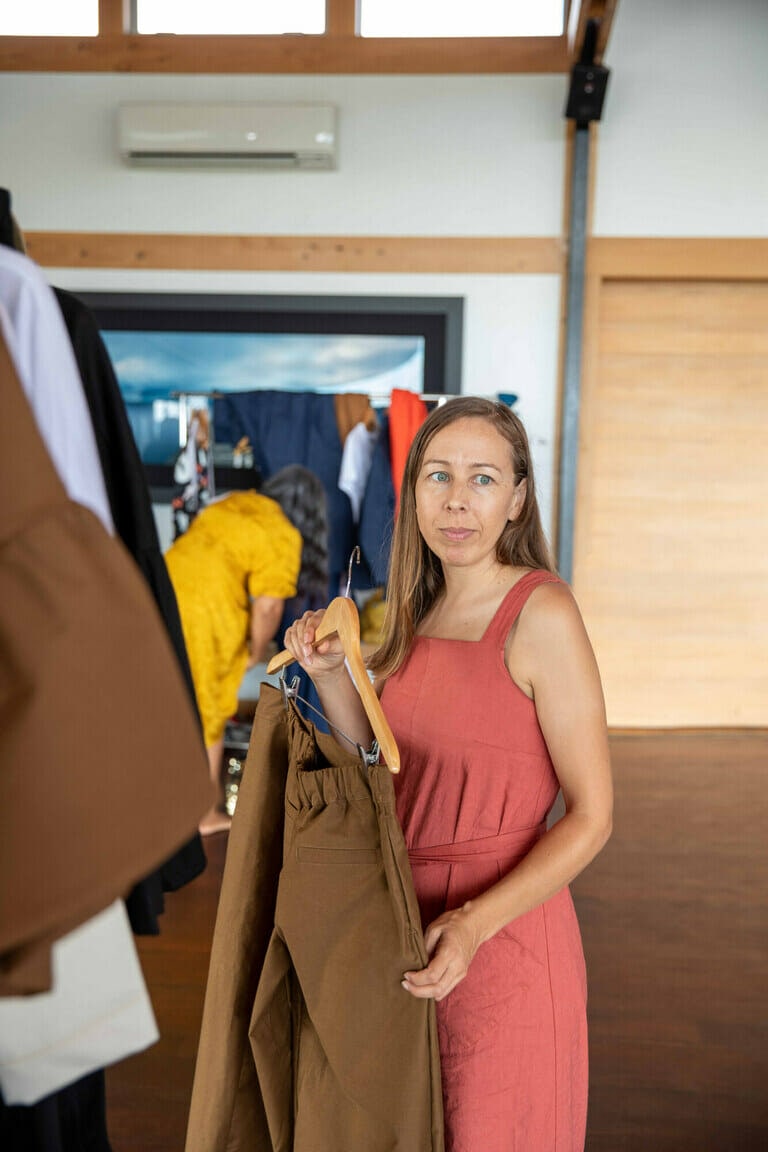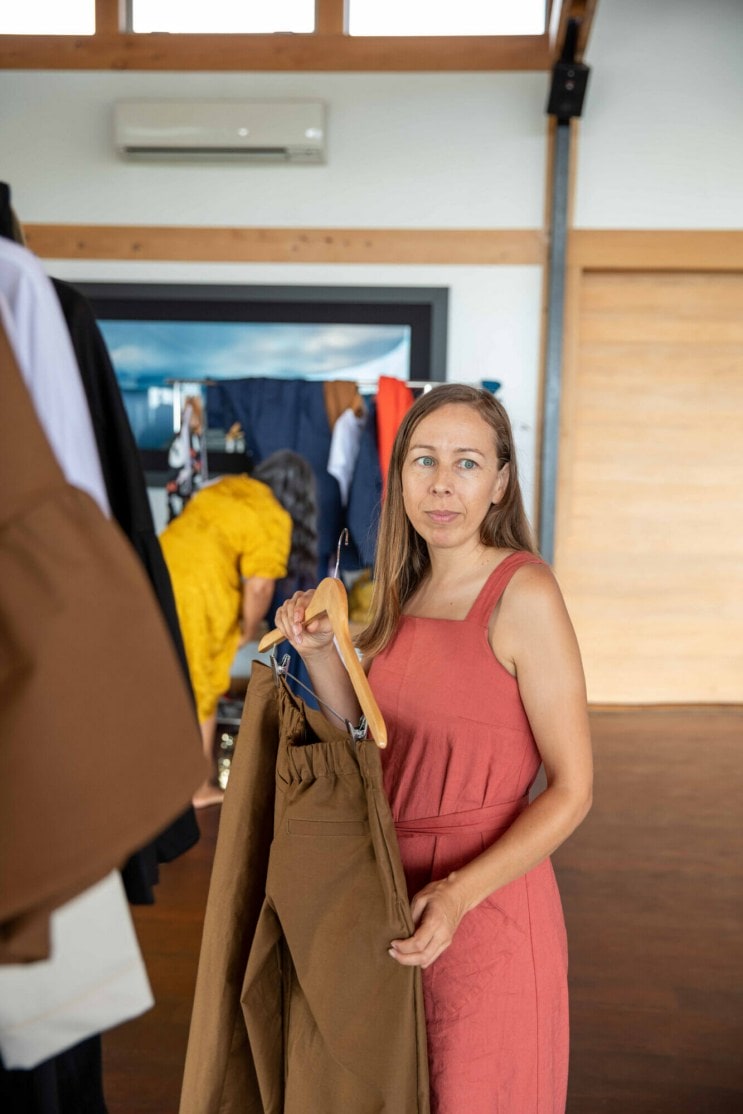 Tell us about your visit in June to ReCreate partner workshops, were there any impactful stories that have stayed with you?
It was so amazing to reconnect with our partner workshops for the first time in almost four years. As I spent time with the workshops, each one shared a common theme that, when the pandemic hit, the vast majority of their existing work and income just stopped. However, for ReCreate, our orders actually increased quite a lot over the pandemic years (thank you to everyone who shopped online!) so we were able to increase the volume of work that we were sending to them. It was so humbling to hear that the ReCreate orders were a primary source of income through the darkest months, and kept women from returning to previous work such as prostitution. Every garment really did make a difference!
What can we look forward to seeing in the Summer 2023 line? Do you have a personal favourite design?
As always, our main aim with each line is to create fair and empowering work for our makers, and this collection employed over 80 people in Cambodia, predominantly women. This season we've stepped out of our usual realm of 'soft, natural' colours, and have brought in a good sprinkle of bright pinks and tropical tones, which just feel so joyful! Our creative director, Marielle van de Ven, has done a beautiful job of taking staple pieces and adding an extra detail or versatile styling option to make them just a bit more special.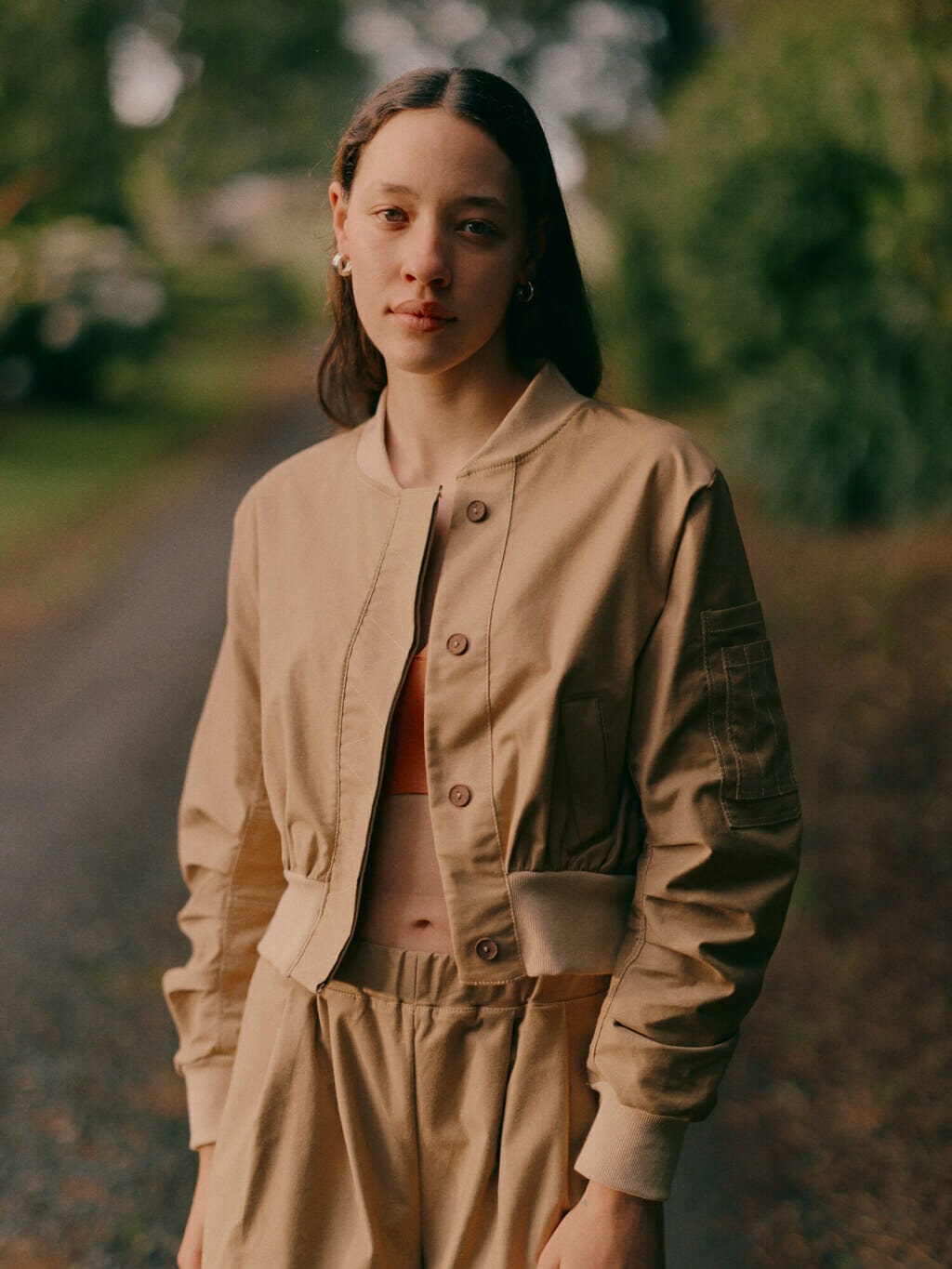 I'll admit that the original sample of our Dylan bomber jacket has already 'disappeared' into my wardrobe! I'm also excited to wear the Discovery Jumpsuit in Watermelon once the weather is a bit warmer.
ReCreate Clothing is available in over 30 stores around the country. You can check out their clothing brand here.
Related Article: WOMAN's New Zealand Fashion Week Trends Prediction