Legendary Black Fern Anna Richards shares insights from her career in rugby and her favourite spots for pre- and post-match celebrations.
Anna Richards has accomplished more in rugby than most. The Black Fern legend has four Rugby World Cup titles to her name, multiple sevens championships and is one of only three New Zealand women inducted into the World Rugby Hall of Fame.
But the former half-back/first-five is quick to mention that while it is important to acknowledge the past, the players of today are also history-makers. "So, we're all part of a great chain," she says.
A chain Anna continues to add invaluable insight to as the first women's high-performance manager at Auckland Rugby Union.
"I'm really gutted this year, it's the first time I've never had a schoolgirl in my high performance unit so I need to get out there and get some ASAP," says Anna, who has also coached sevens at an international level.
She is still enjoying the coaching side, the latest as one of the Blues Women's assistants in Super Rugby Aupiki, and being involved at the grassroots level.
Anna knows the Rugby World Cup is going to be a spectacle. "This is the first time it has been outside of the northern hemisphere, which is a huge thing," she says.
Growing up in Timaru, Anna and her two sisters played a lot of sports at a representative level. She got into rugby after being dropped from the Canterbury netball team by Kay O'Reilly.
But she was quickly picked up and encouraged to play rugby by Kay's husband and Anna's law lecturer at the time, rugby stalwart Laurie O'Reilly. As her long list of achievements – both as a player and coach highlight – the rest is history.
Watching from the sidelines is no longer a struggle. Anna says the 2014 RWC was hard because it was the first time she was not playing after nearly two decades in the game. "Now I'm really good at it and I love watching and supporting."
People should come to watch the RWC because it's time to celebrate after a tough two years, Anna says. Great crowds, happy people and support for all of the teams would be signs of success for Anna.
A pre- and post-match celebration is a must. "I always do the Baa-Baas [Barbarians] lounge because I'm a Barbarian and it's a great place to go to catch one more drink before you go out there to support the team you want to yell for," laughs Anna, who also coached the first Barbarians women's side in 2019.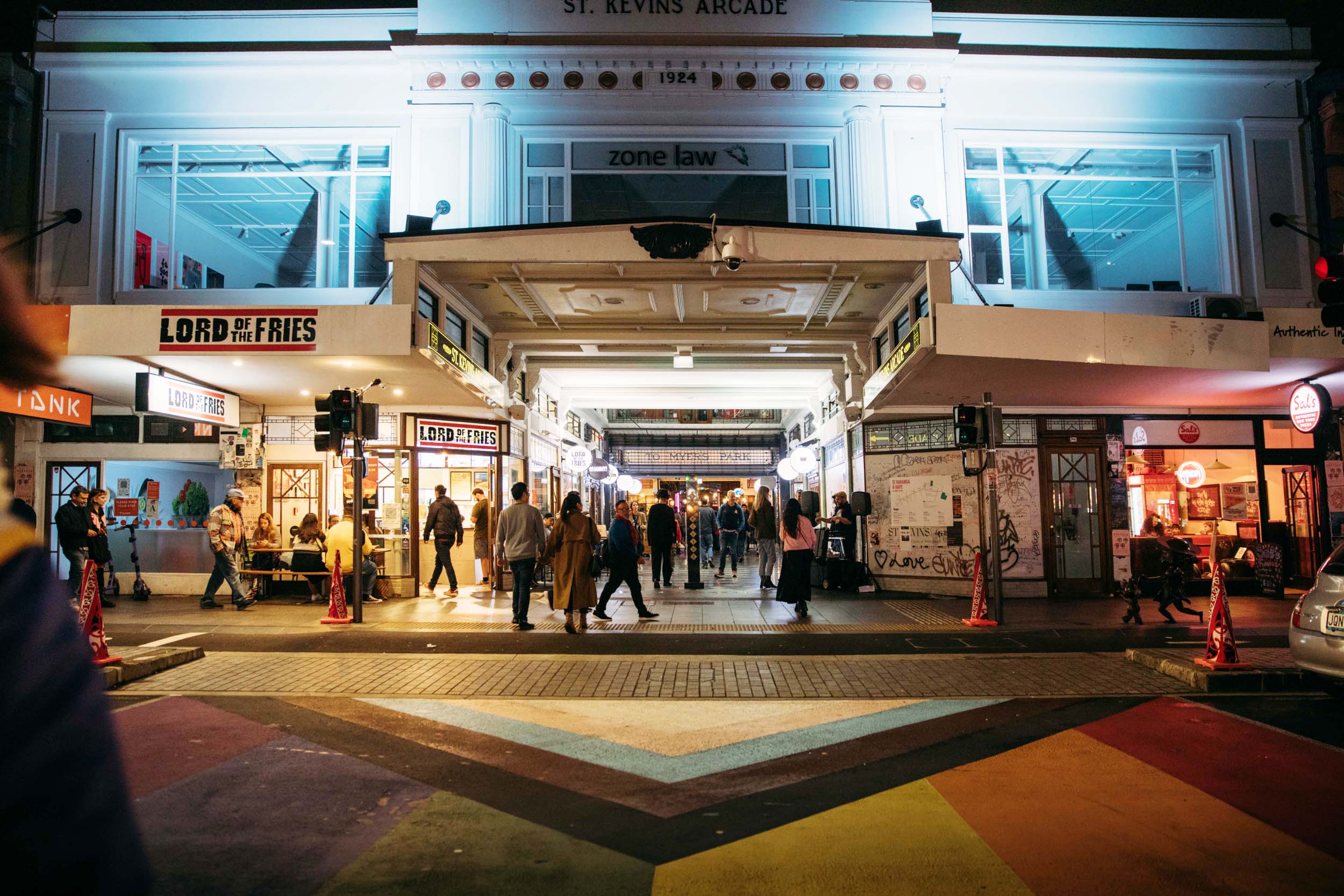 Afterwards, she'll head out to Kingsland or the CBD. "Ponsonby is a good neighbourhood to visit for bars and restaurants and K'Rd is full of diverse venues."
If a quiet getaway is more your thing, Anna says to take a book down to St Heliers or Ōrākei. "It's a wonderful view out to Rangitoto, so grab a nice coffee and just spend some quality time and chill out."
If time allows, a day trip to Matakana, an hour's drive north of the CBD, for some of the vineyards and places to eat, plus the Saturday markets, is a must.
"Or head to Tāwharanui, if you want to do a bit of a beach and surfing experience," Anna says.



A bonus for Auckland is its location. It's a good springboard to go to various places, says Anna.
"It's a day trip to go to the Coromandel. A day trip to Rotorua to see the Thermal Wonderland or you can head up to Kerikeri and the Treaty grounds. The Bay of Islands is just amazing. If you're really intrepid, you can visit Tāne Mahuta and go to the big sand dunes."