The 2023 FIFA Women's World Cup represents the first time since the event's inception in 1991 that it's been co-hosted, as well as its first time in the Southern Hemisphere. To add to its trophy cabinet of firsts, this year's tournament will involve the introduction of 32 Team Base Camps which serve as each competing nation's home away from home during the tournament.
Hosting the largest women's sporting event on the planet comes with elevated expectations for facilities. After all, it's no small feat to accommodate 16 squads of the world's most competitive female athletes. To achieve this, the New Zealand Government has invested $11.8 million into improving these base camps and venue specific training grounds over the last 2 years. Investment which is not solely intended to help meet expectations but, as Finance Minister Grant Robertson has stated, aims to help "leave a lasting legacy for football and women's sport in this country."
One such base camp is Shepherds Park on Auckland's North Shore. Typically the proud home ground of Northern League side Birkenhead United, for the next few months it will be the home, training ground, and war room to 'Le Azzurre', the Italian Women's National team.
WOMAN talks to David Williams, President of Birkenhead United, about the upgrades to Shepherds Park and how they will impact the future of women's grassroots football in Aotearoa.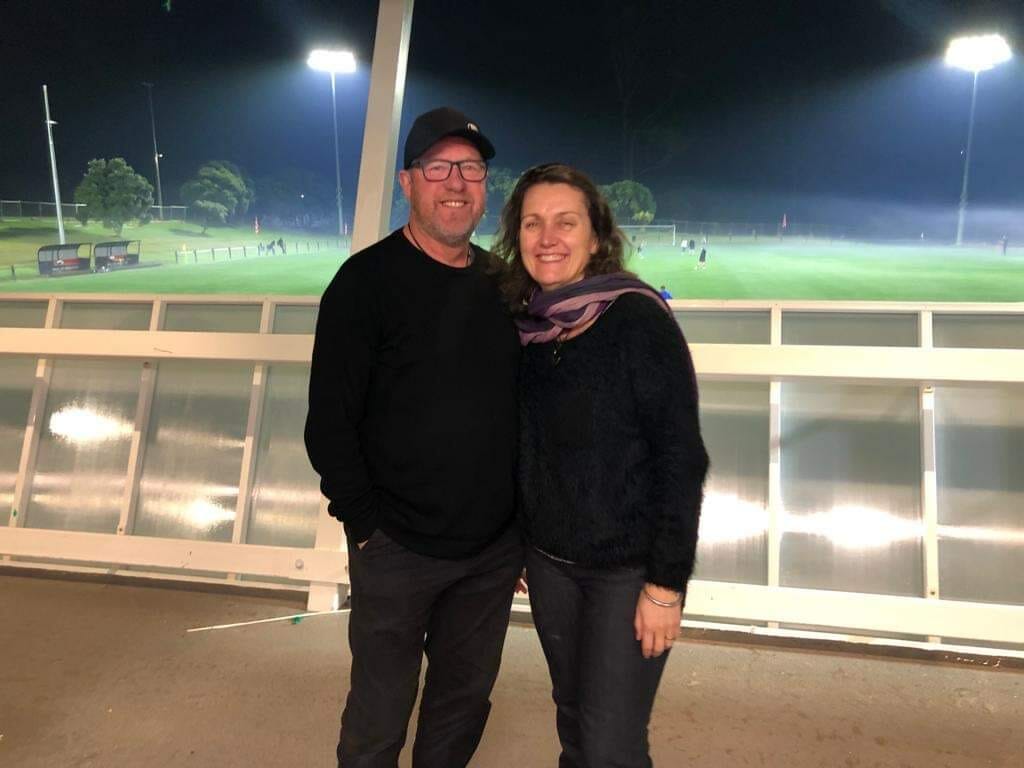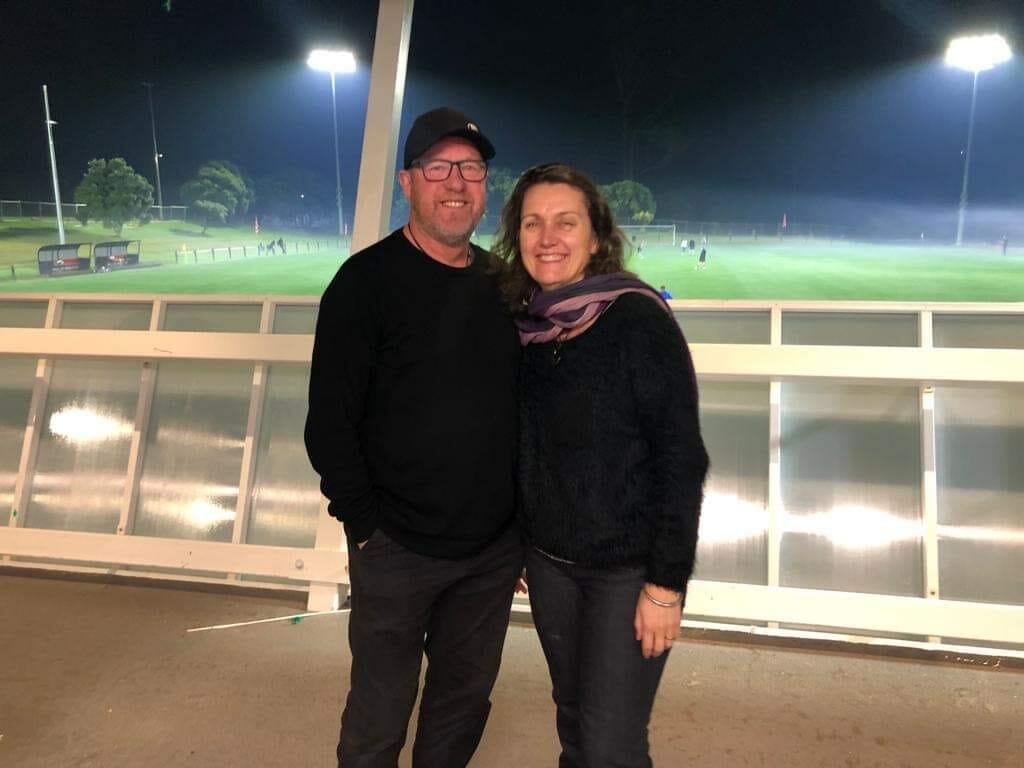 Williams explains that the Shepherds Park building was iteratively built over the years as money came in, but with the original structure being built in the 70s, this method did not accommodate for the club members they have today.
"That (building) had no consideration that women were contributors or played sport. In fact, if women were contributors, to use an old trope, they would turn up at six o'clock and bring a plate and we're in a different world!"
"So absolutely the opportunity presented by putting our hands up to be a training base was that we were able to fast track funding opportunities and planning. What we've been able to do is we've been able to double the size of the changing rooms. The new facility is designed specifically to provide privacy, safety, and security for people. To provide for an environment that allows for that amongst all our sports people, regardless of their gender and how they orient themselves."
"I guess the phrase I've used all the time, and I've spoken about it as, 'we've tried to build a facility that's for our grandchildren's grandchildren.' It's able to be what it needs to be for the community," says Williams.
Before it was announced that the FIFA Women's World Cup would be hosted here in New Zealand, renovating the club and making it more accessible to all of its members was merely a dream. With the aid of being selected as a base camp, Shepherds Park was kicked into gear and turned a potential 12 year renovation project into a 22 month process.
"It would be wrong to say that we didn't think about how we could improve our facility because that's a conversation that's been kicked around for many years and it's all been blue sky stuff. But then, with the Women's World Cup coming, we were able to connect in a much more serious way and say, well okay, if there is an opportunity here, what would we want?"
The ages of women at Birkenhead United range from as young as four up to 40 and above. Williams says that many of those below the age of about 12 are generally still fresh faces at the club and knew quite little about the changes. However, many of the more senior women were not only aware of the upgrades but also deeply connected to its purpose.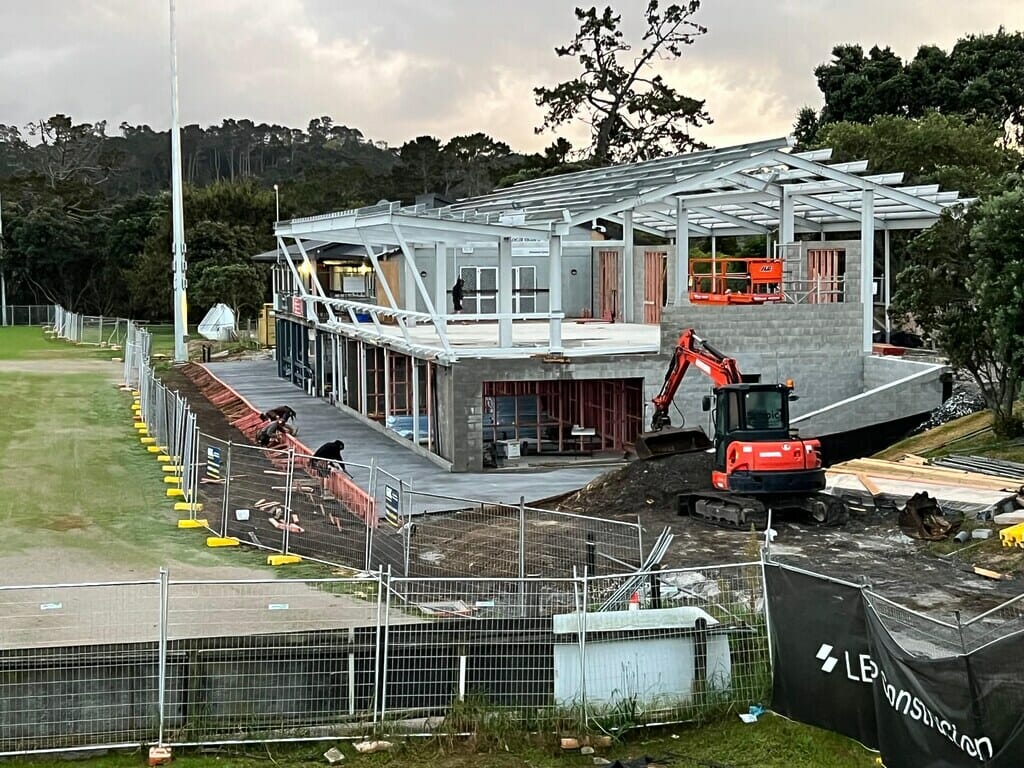 "For these girls there's a level of intimate understanding. As well as people just seeing the building going up and not really knowing. So there's all the ranges of emotion and understanding through that," says Williams.
"It's great for the women in our community to see professional athletes here. And I think that's an impact that will be felt right throughout New Zealand and Australia when the competition actually starts to kick off and much in the same way as the Rugby World Cup."
"The Women's Rugby World Cup galvanised a nation that probably wasn't even there giving it any kudos. And then you get the likes of a Ruby Tui and a sold out Eden Park singing Tūtira Mai Ngā Iwi, you see the impact that women's sport can have."
Arguably no-one has had a more intimate look at the mastery of the players in this year's world cup than the lucky group of 20 girls from the under 16's team who, as part of the Italian team's community engagement day, got a once in a lifetime opportunity to join them for training.
"Yeah, it's little old New Zealand and all of a sudden you're surrounded by professional athletes. It's special. And the Italians are great, very engaging, very down to earth."
So how does a club get lucky enough to be chosen? Williams tells WOMAN about FIFA's extensive process to even be shortlisted and how each training venue had to be tied to a hotel. He goes on to explain that, towards the end of last year, teams were permitted to visit the various potential base camps and choose a preferred candidate. He indicated that some teams made their decision based on the hotel they preferred while others put more weight on the training facilities and hospitality.
"We have a number of Italian coaches at the club and we made sure that when the Italians visited us that one of them was there to greet them, so they were met and hosted in their own language. I think that that was definitely a positive and to be honest, they said to us right at the beginning that we were their number one choice. Having travelled extensively, it can't be underestimated how important that is, especially when you've got a specific focus as an outcome. So it's not just knowing Italian, it's about knowing Italian and how it refers to the intricacies of football, of gym equipment, of physio requirements, of recording games, of all those things that are part of the language of football," says Williams.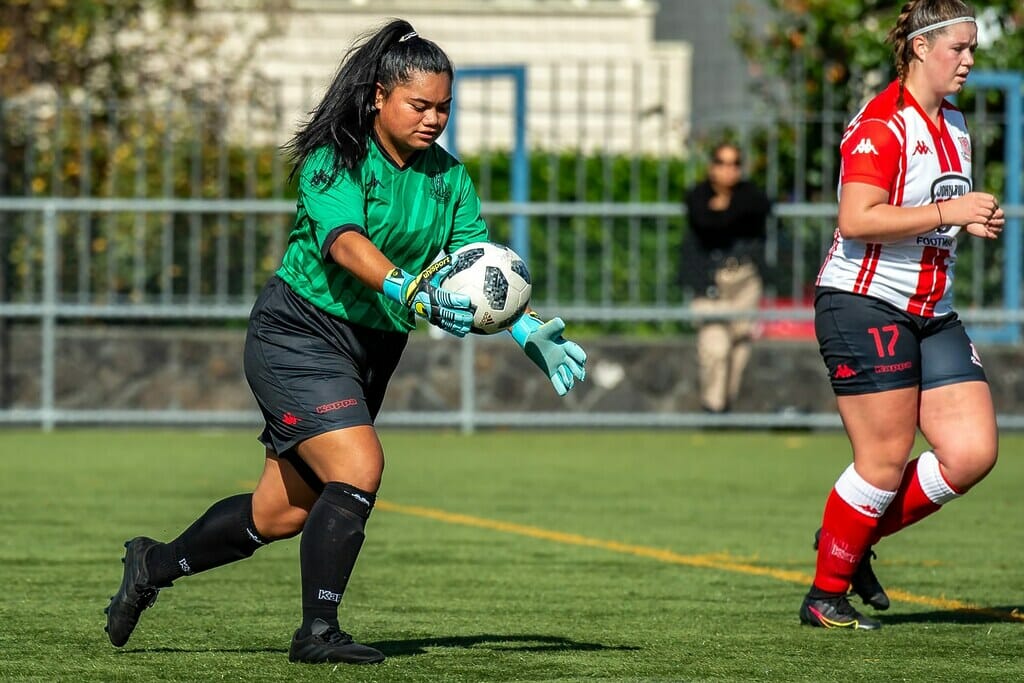 David Williams has plenty of football predictions for the upcoming matches – keep an eye out for standout role model for the Football Ferns Hannah Wilkinson, and Fern players that used to train at the Birkenhead club, like Erin Nayler.
As for who's taking the trophy home? "It's hard to go past America. I mean, they're fantastically well resourced. But I think Australia are going to surprise some people. I think they've got one of the best scorers in Sam Kerr. They've got a really interesting coach. Canada will be thereabouts, England obviously European champions."
"We very much expect that the fact that we'll have the Women's World Cup here will engage a whole lot of women who don't know anything about football. Who will then in the middle of the tournament want to get involved and come down. And we are hopeful that we'll be able to use football as a way to engage and connect communities."
"I just don't think people in this country really know the level of football that they're gonna be able to watch. It'll take people's breath away, I think."

As of 29 July, Birkenhead United is thrilled to announce that the club has signed the NRF Gender Equity Charter, a significant stride in becoming more inclusive and promoting gender equity. This charter measures the club's progress, identifies areas that need improvement, and takes proactive steps towards positive change.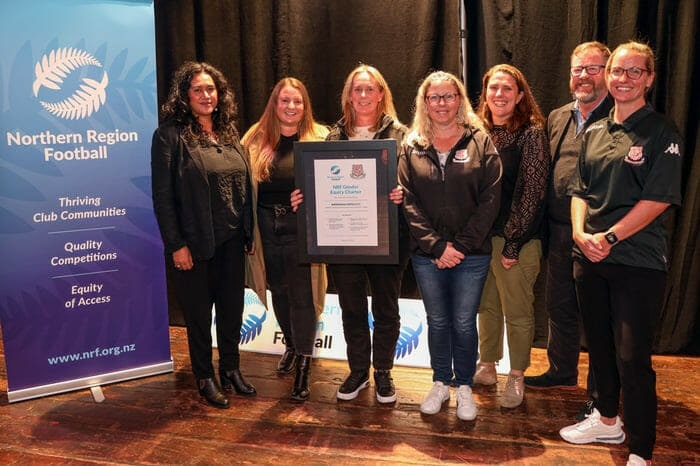 Related Article: Recognising The Forgotten Trailblazers Amid The Battleground Of Women's Sport