A move to a charming 1920s apartment in Napier became much more than just a downsizing exercise for a couple of vintage-loving former Aucklanders.
There's something about moving house that inspires change. It's one of the few times in your life when you'll inspect every shelf, empty every drawer, and face up to your borderline hoarder tendencies.
When Wendy Nowell-Usticke and her partner, Greg Quinn, downsized from a spacious Herne Bay home in Auckland to a spic and span pre-war apartment in Napier, Wendy was confronted with the reality of several enormous cartons of barely used beauty products.
"It was so wasteful!" she begins, settling in to chat, a pot of herbal tea at her side. "I was actually pretty horrified at myself. There were mountains of creams and lotions, serums and moisturisers, some of which had probably cost me hundreds of dollars a pot. It was a shock, but it was one of the things that helped set me on a new path."
Wendy, who has worked in the beauty industry most of her adult life, had left the management team of a successful mineral make-up company she founded in Auckland to start afresh in Hawke's Bay, where she grew up. They began the hunt for a house as well as an office for Greg, a pilot and drone operator, but the search for the former was called off when, during the search for the latter, he spied a 1926 Louis Hay-designed building in the heart of art deco Napier. "This place just seemed perfect," says Wendy. "It was spread over three floors, with tenants on the street level, and a middle floor that was ripe for renovation."
Even so, it wasn't until they opened the door to the modern rooftop apartment and saw the beautiful skyline with character buildings, palm trees and lush green surrounds that "we very quickly realised we didn't need to find a house, we just needed to buy this building", says Wendy.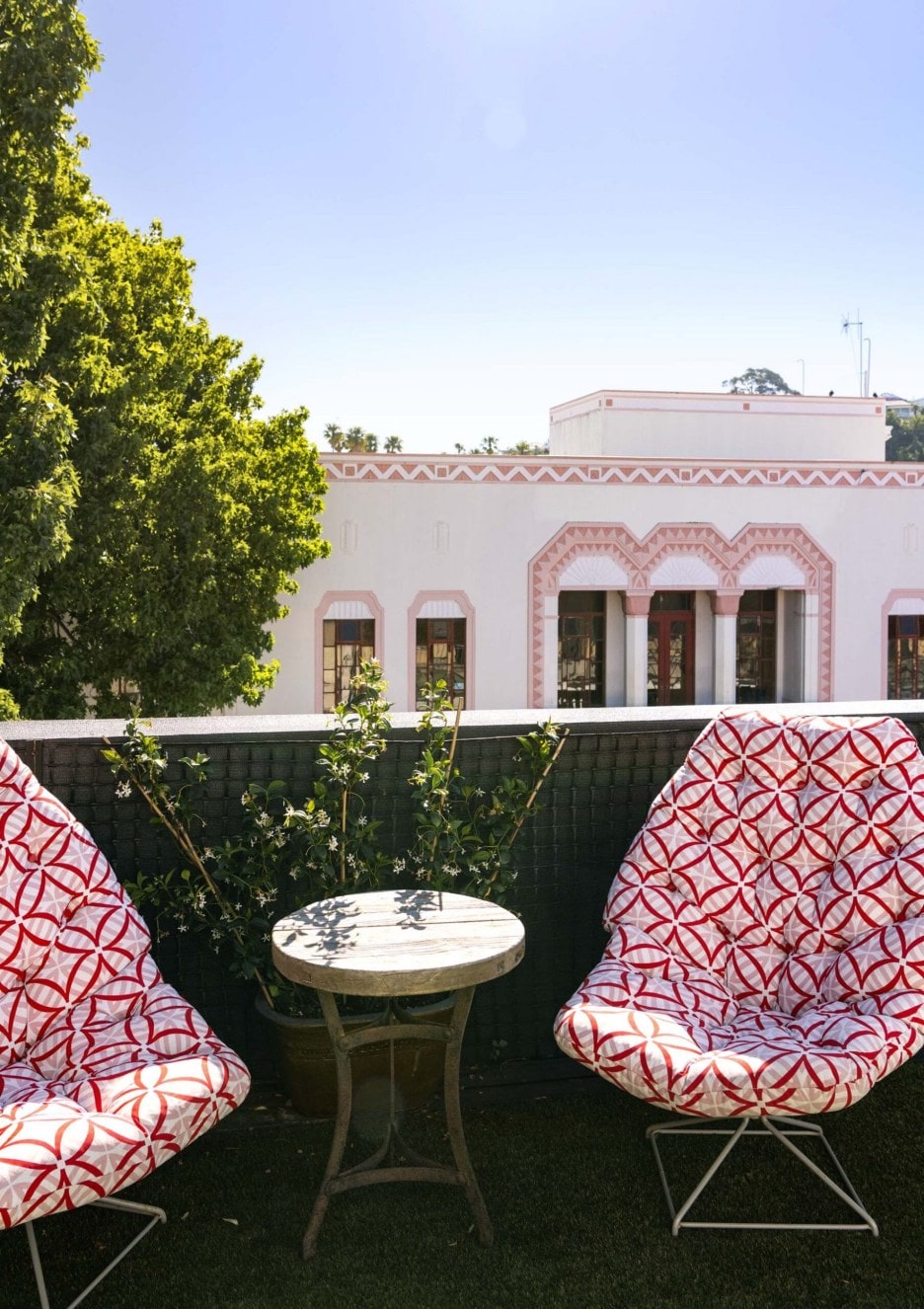 So buy it they did. But before they could truly make it their own, Wendy's collection of valuable vintage furniture, trinkets (and moisturisers) needed dealing with. While the beauty products were donated or tossed, her French antiques came with her – although only a handful fitted into the top-floor space, known as The Laneway Apartment, that Wendy and Greg now call home.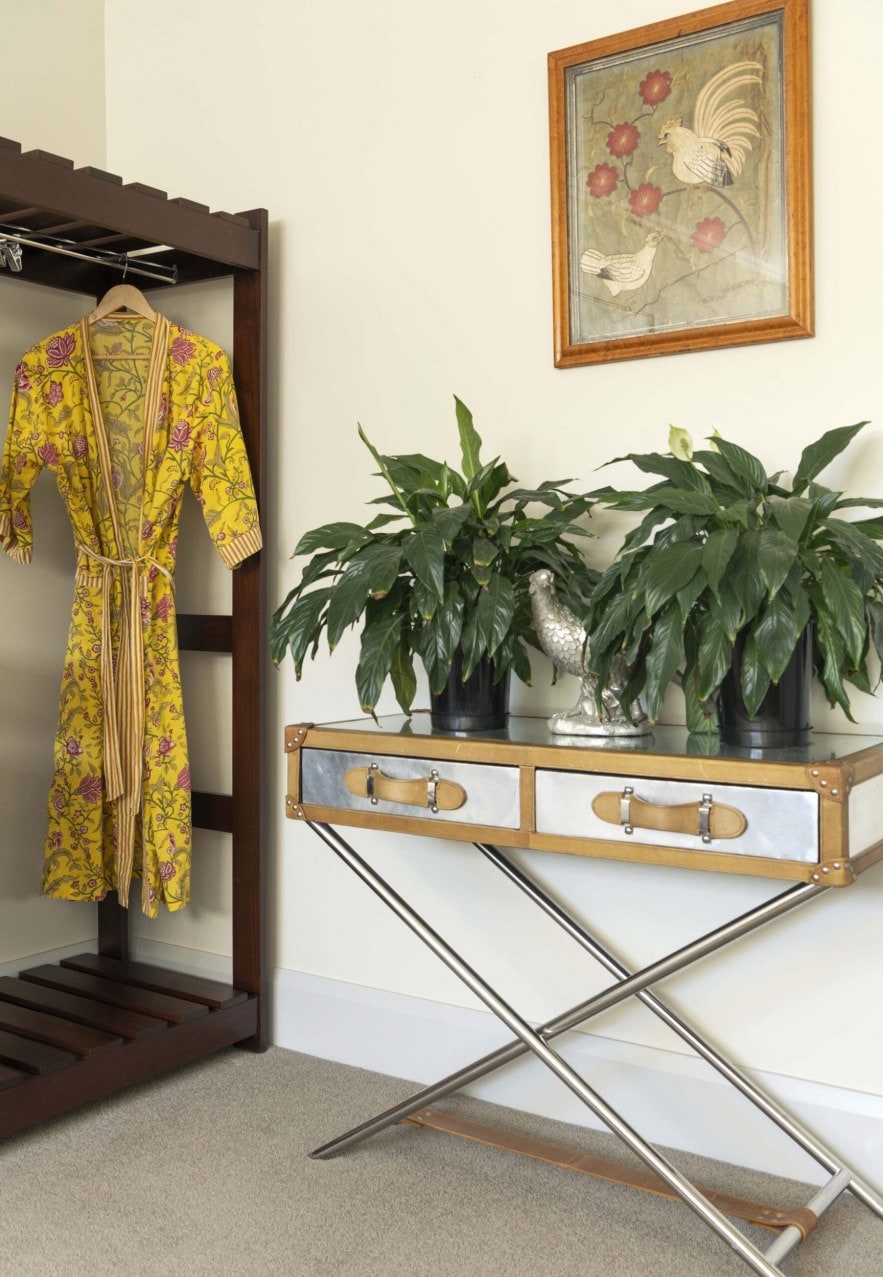 "For a few months, we took advantage of an unused apple shed in Hawke's Bay to securely store them," says Wendy, "but it became abundantly clear they were never going to be used so we incorporated what we love the most into the existing apartment, and sold the rest."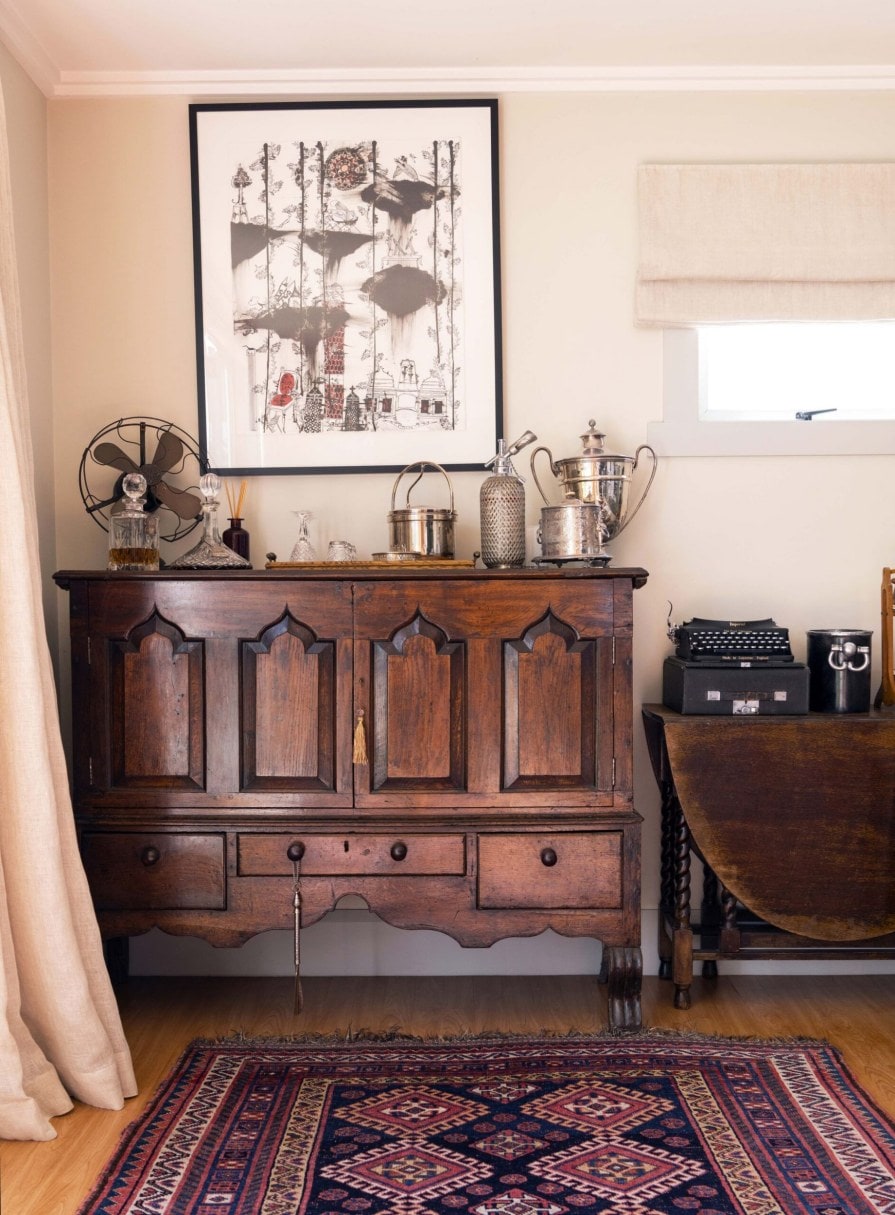 Was it an emotional parting? "Not really," she says. "I don't get too attached to things, because they are just that – things."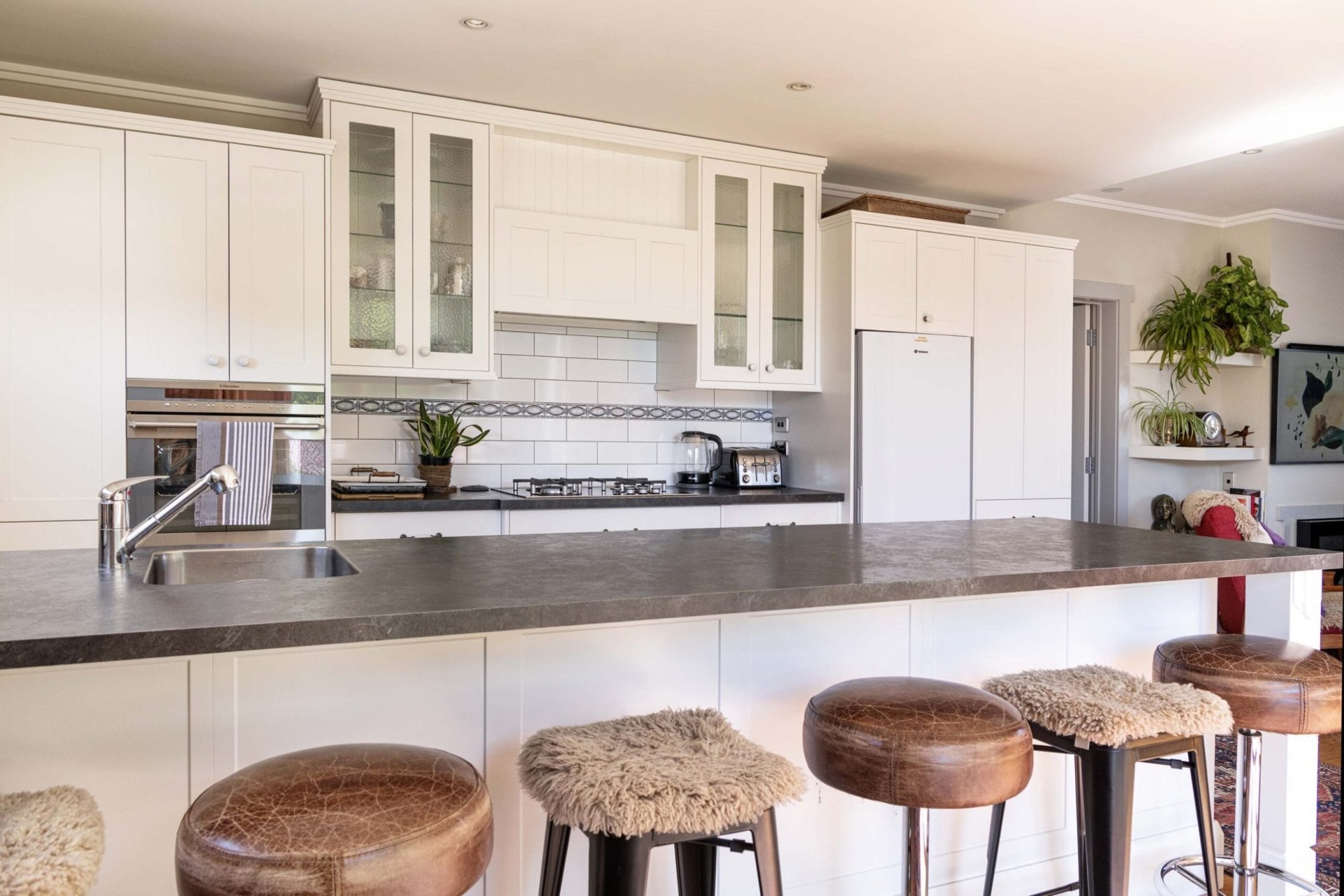 The apartment is graceful and classic – two bedrooms, an expansive terrace, a spacious kitchen and a cosy sitting room filled with a few special pieces that speak to Wendy and Greg's life together, plus several sculptures sourced from Zimbabwe, where Greg hails from.
Here at treetop level is where the couple spend most of their time, barbequing or hosting friends for drinks, and enjoying those captivating views of restored art deco buildings.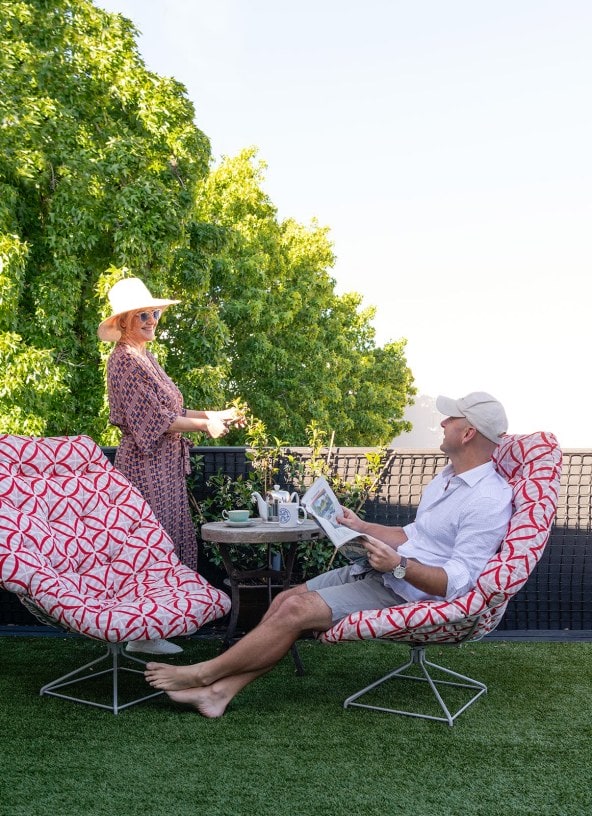 It's almost other-worldly, like stepping back in time. And the move gave Wendy the freedom to slow down, shake off the trappings of her busy Auckland life and begin again.
It was here that she launched Corbin Rd, her sustainable "slow beauty" skincare brand, which pays homage in both name and nature to the place Wendy knows best.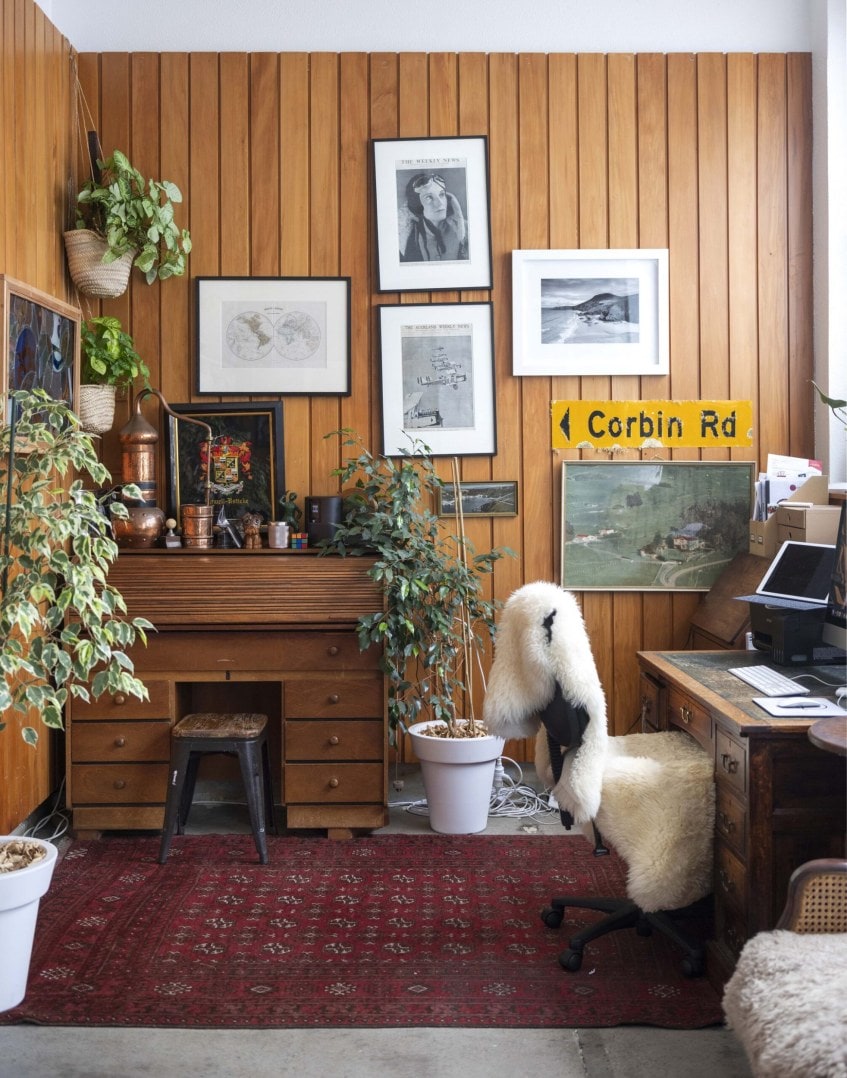 "I grew up on Corbin Road, just out of Hastings," she says. "It was such a relaxed, simple life – fresh air, free-range eggs, birds in the trees… Each day was filled with the peaceful and unobtrusive sound of nature and a farm at work. Time moved slow back then, and I think that's what I planned to emulate with my skincare range."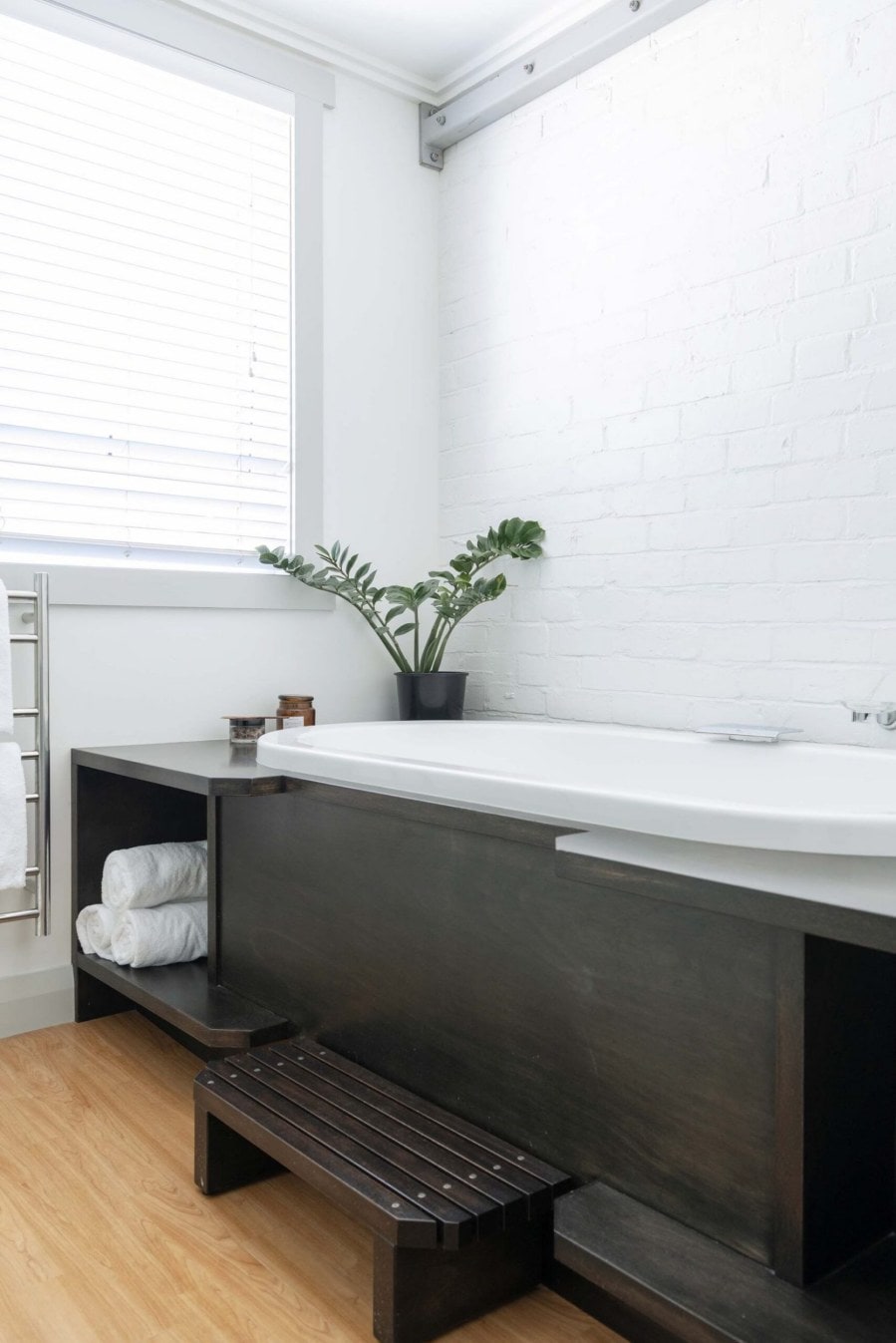 Her simple natural-beauty line – a cleansing balm, restorative skin oil, exfoliating cloth and non-invasive beauty tools that sculpt the face – was born in a little office at the rear of the Dalton Street building.
It might seem like a challenge to separate work and home life when you're picking and packing product to send out to clean-beauty devotees from a space just a few metres underneath your bedroom, but Wendy loves it. "Because the business is still so young, I'm happy to devote as many hours to it as I can. During the 2020 lockdown, I would don my overalls, goggles and gloves to come down to the office and fulfil orders each day, then pop back upstairs for drinks and dinner with Greg each evening."
Meanwhile Greg, a hobby photographer who loves shooting in black and white, built a darkroom in the middle level, "He's quite the Trade Me and vintage shop aficionado – or maybe addict," says Wendy, with a laugh. "I know for sure he hides half his purchases in there."
Some, however, are allowed out. "The wire chairs on the deck were Trade Me finds – we got a local company to powder-coat them, and then our amazing local upholsterer found a photo of the original look and made cushions to fit."
Breathing life into second-hand furniture is, in fact, a passion of Wendy and Greg's. "We've redone our 1940s recliners," Wendy says, "we've put new legs on a butler's tray to make a small coffee table, the chaise longue in the bedroom used to live in Government House and once sported long tassels, and the reupholstered 1950s lounge suite in the office was a wedding present to the owners of the apple coolstore where we housed our antiques. We couldn't resist it, and because it had sentimental value to them, they were happy it went to a good home."



Recovering, recycling and reusing is a consistent theme. "We discovered a company in Hastings that collects original 1930s ceiling moulds so we had one installed at the top of the stairwell," Wendy continues. "Because we are in Napier's deco district, we want to reinstate what we can, when we can."
Another feature is a pretty leadlight window, made new but based on Louis Hay's original architectural drawings. "We've taken his criss-cross lattice design and added in the initials 'LW' for Laneway."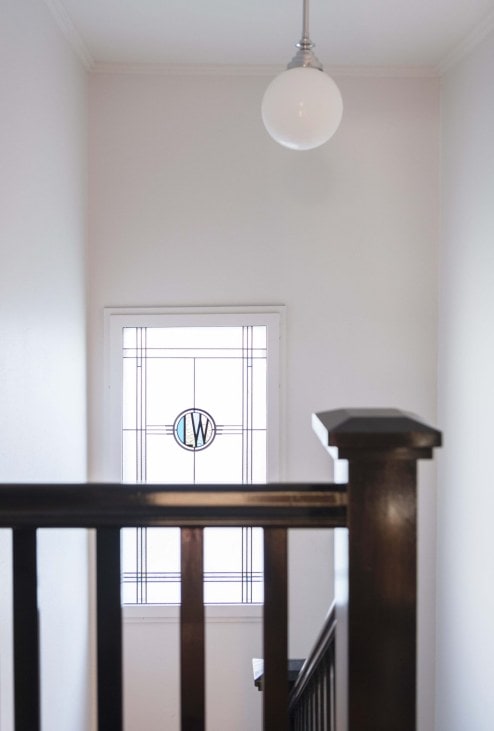 Space may be at a premium but Wendy says she and Greg don't want for anything. They can go weeks without using their car and love popping downstairs to eat at one of Napier's many exceptional restaurants, go to the urban farmers' market or see a ballet or an opera. They grow herbs and other edibles around the edges of their terrace and entertain as often as possible. When you visit, Wendy – who loves to drink Monkey Shoulder whisky or locally made Hastings Distillers gin – will more than likely pour a finger into a cut-glass goblet from one of her crystal decanters. "Why would anyone ever buy new glassware?" she muses, "when there are so many beautiful examples of vintage crystal around? And it just lasts and lasts."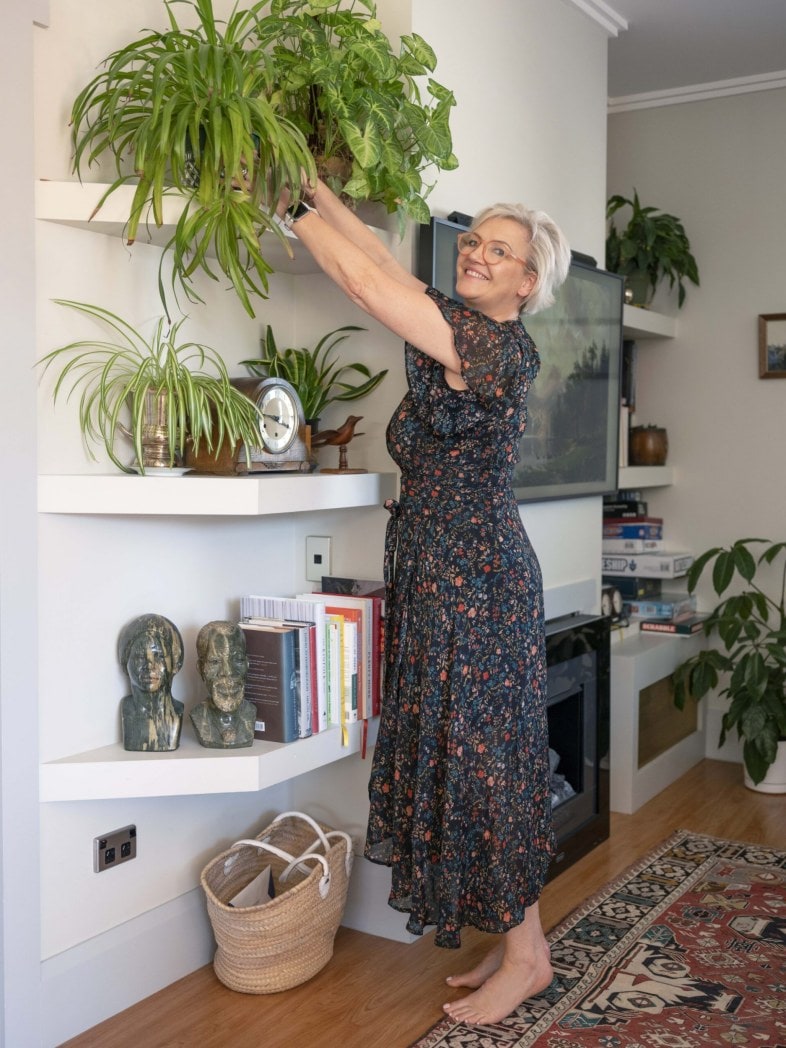 But living small also means being clever and investing wisely. Wendy says her one challenge is drying clothes, so she simply could not live without her Miele condenser dryer, which requires no venting, and doesn't damage precious items by baking them to a crisp.
"And I also recommend lots of soft or rounded surfaces – having hard edges in an apartment is a surefire way to bruise shins," she says, laughing. "You can't have clunky bed frames, and we pop natural sheepskins on everything to protect fabrics – wool is an amazing fibre that repels liquid, particularly good if you have a habit of knocking things over. I've never been successful at getting red wine out of fabric!"
Although she'll "never say never" when it comes to future moves, Wendy is relishing small-town life and apartment living. "Greg enjoys it too because he doesn't have a list of chores – there are no lawns to mow, and the only garden we have is tiny, and irrigated. Less to do around the house gives him – and us – more freedom for our businesses, and the opportunity to do more of what we love."
Swipe the style