A couple of former Londoners found serenity in a creative home near Nelson.
It's not often people buy a house on the strength of one photo but that's what happened to Serena Buonaguidi-Haynes and her husband David. The former Londoners moved to New Zealand in 2004, seeking a quieter life more connected to nature.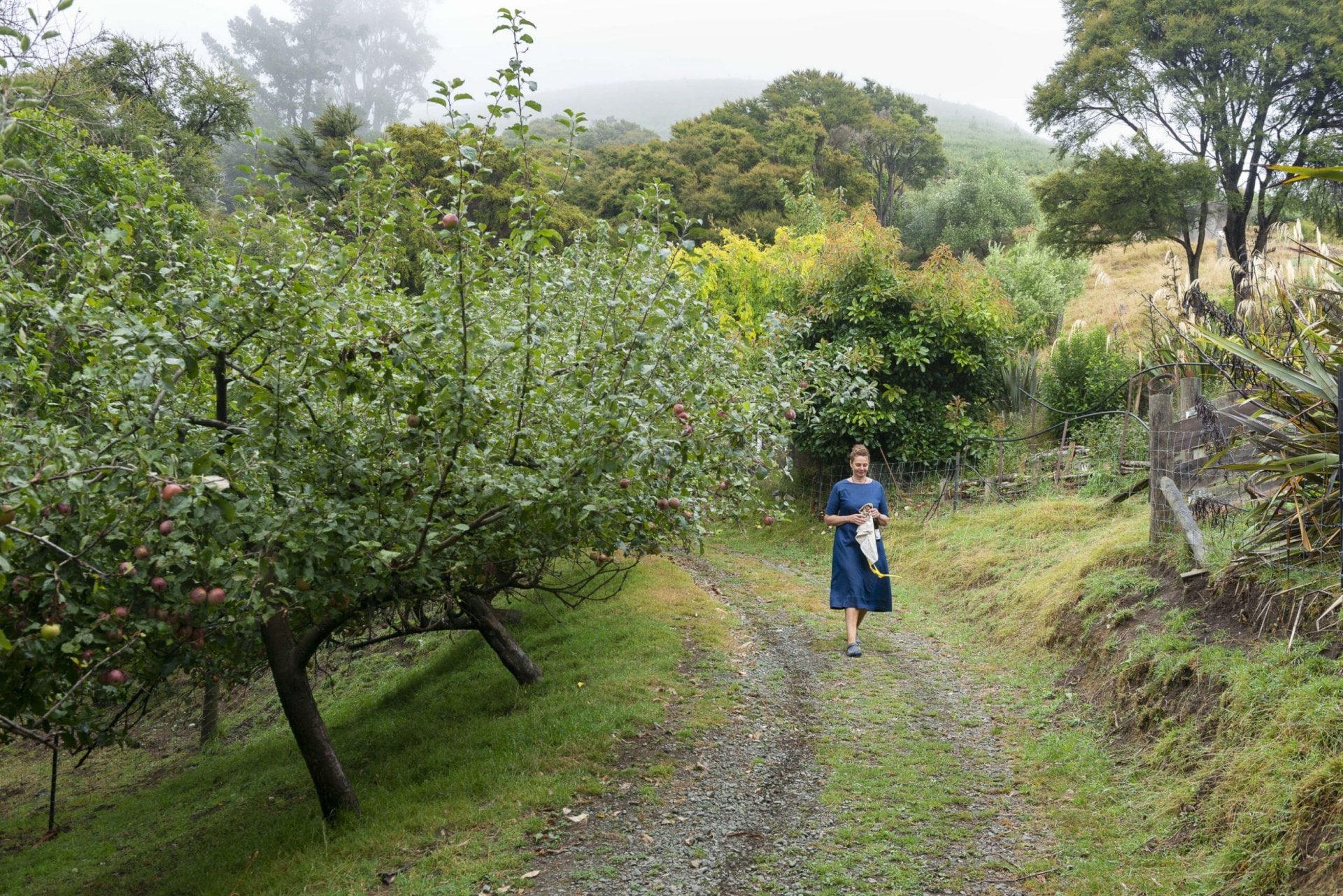 David, an IT consultant, and Serena, a make-up artist who once oiled David Beckham's thighs for a photoshoot, initially settled in Auckland, where the work was. "We had a small garden, which we'd never had in London, so we planted some veges, which confirmed that we wanted to grow our own food," says Serena.
They started scrolling through real estate sites, and one night spotted a promising property – a 15-year-old mud-brick house carved into a hill overlooking Glenduan, 15 minutes from Nelson's CBD. "There was only one photo – of a sunset – but it sounded amazing," Serena says.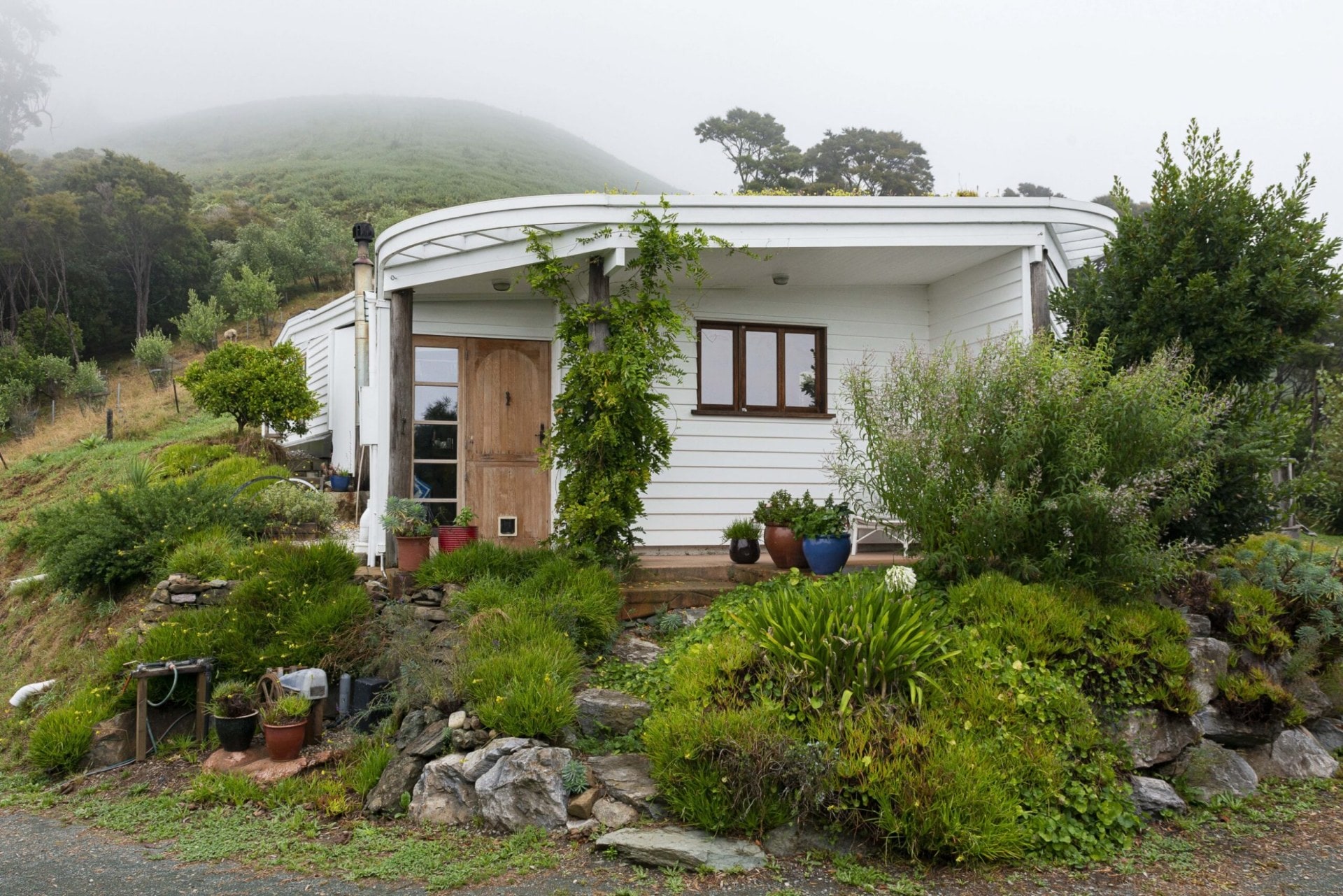 They're not afraid of hard work, but they were at first overwhelmed by how much needed to be done to the 5.5ha section and 95sqm house. "The section was completely overgrown so we spent ages ripping out gorse and blackberry," Serena says.
Though the house had good bones, much needed to be changed. They started by removing a step that led to the open-plan kitchen and levelling the floor, and the impressively resourceful David refashioned the step into a worktop and a larger kitchen island. He also refitted the plumbing using copper piping.
Most of the couple's furniture made the move to New Zealand, including a dining table and chairs they found at an antiques fair, as well as a light above the dining table that once hung in an English snooker hall.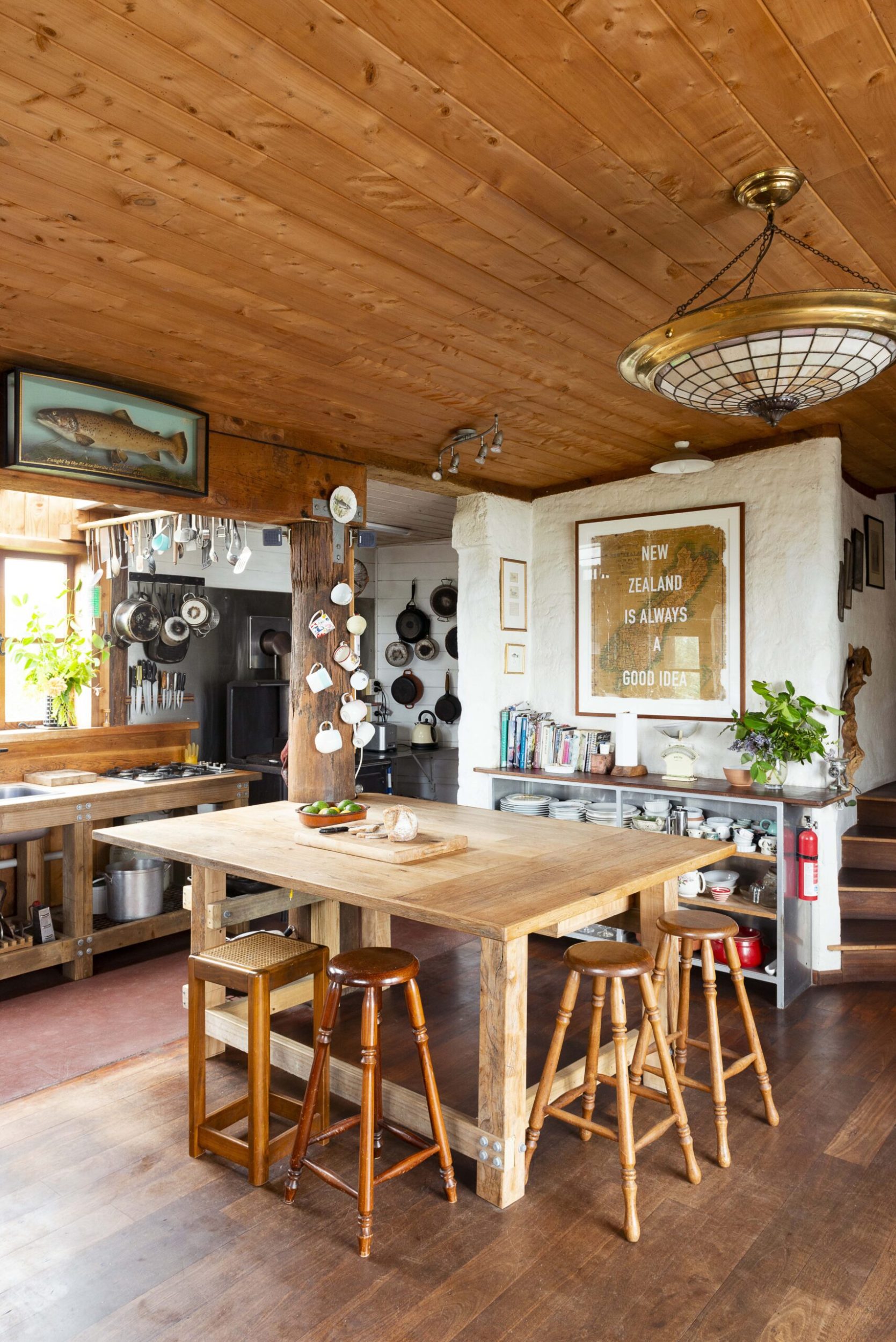 "My mother, who now lives in the South of France, is an antiques enthusiast, so we spent a lot of time visiting antiques fairs when we lived in the UK," says Serena.
Vintage armchairs in the living room were found locally, and Serena did an upholstery course so she could re-cover them. The couple also got out the white paint to cover some of the home's bright red, blue and yellow doors and window frames.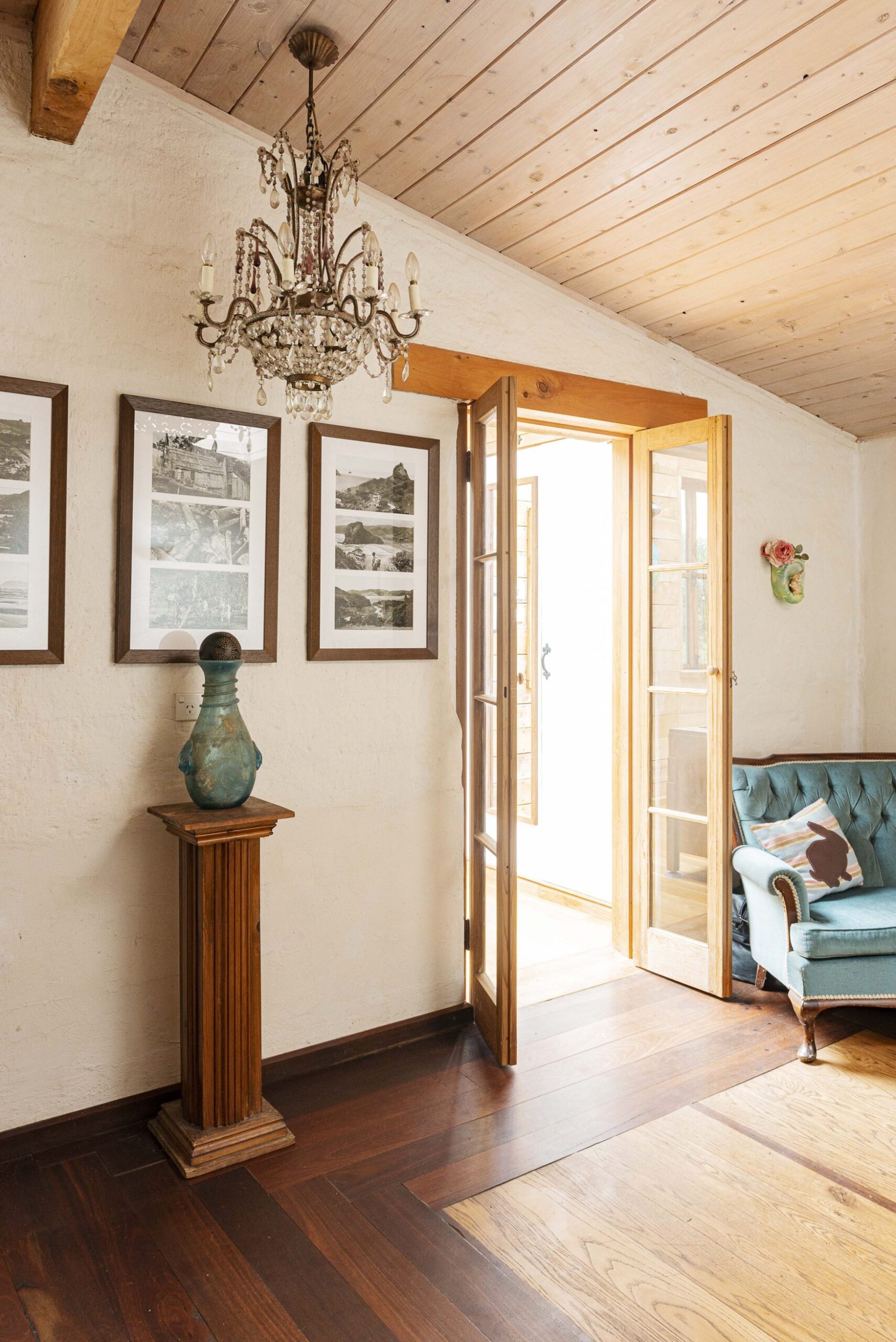 Go up a few steps and you're in the living room, which the previous owner had turned into two bedrooms. David returned the space to its original configuration and it's now a favourite spot for the couple and visitors, with its rust-coloured sofa, which was brought over from the UK, and vintage oak chairs, which were acquired from a friend's bach and reupholstered by Serena.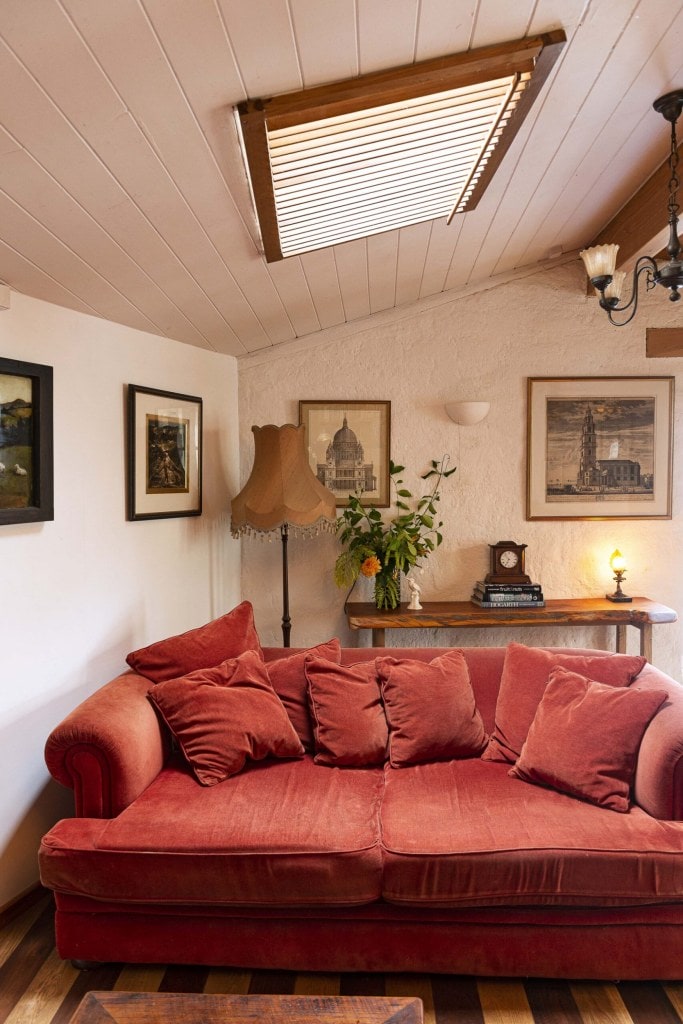 A console table emerged from their own land. "We needed something for the space behind the sofa, so during lockdown last year David found a slab of macrocarpa on the property that he fashioned into a table," Serena says.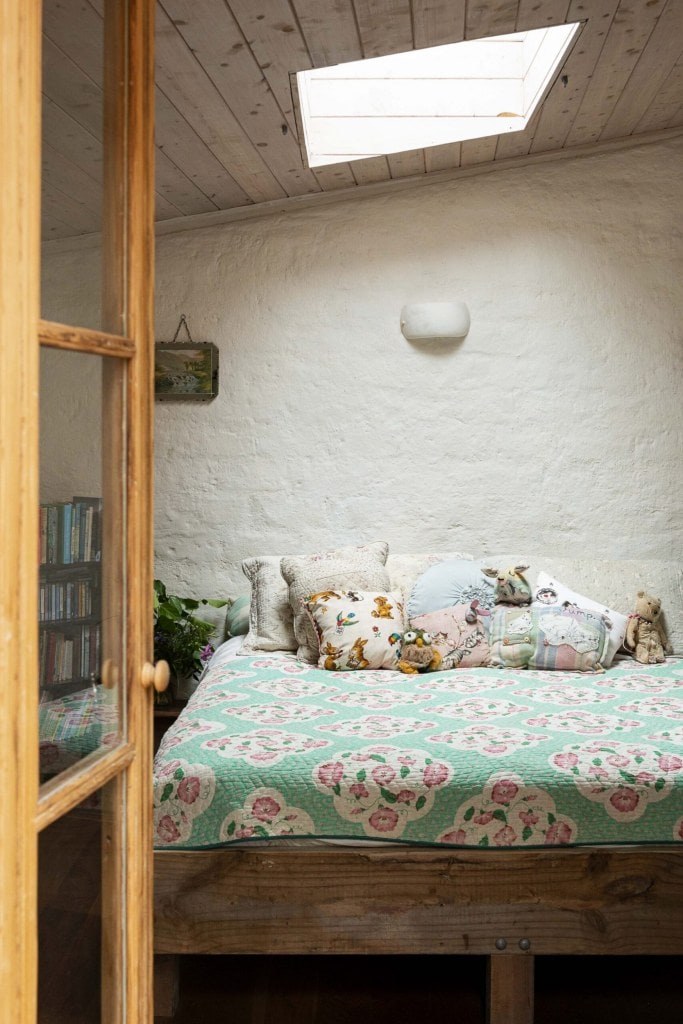 The star of the main bedroom is Serena's antique French chandelier, a 30th birthday present from David. For years it hung in their London house, and David built a wooden crate for its journey across the oceans. A blue sofa in this room came from a local winemaker, while a striking fantastical painting above it is by British artist Jonathan McCree, whom the couple knew in London. "We paid Jonathan for this painting – and four smaller ones in the living room – with dinner, bed and breakfast."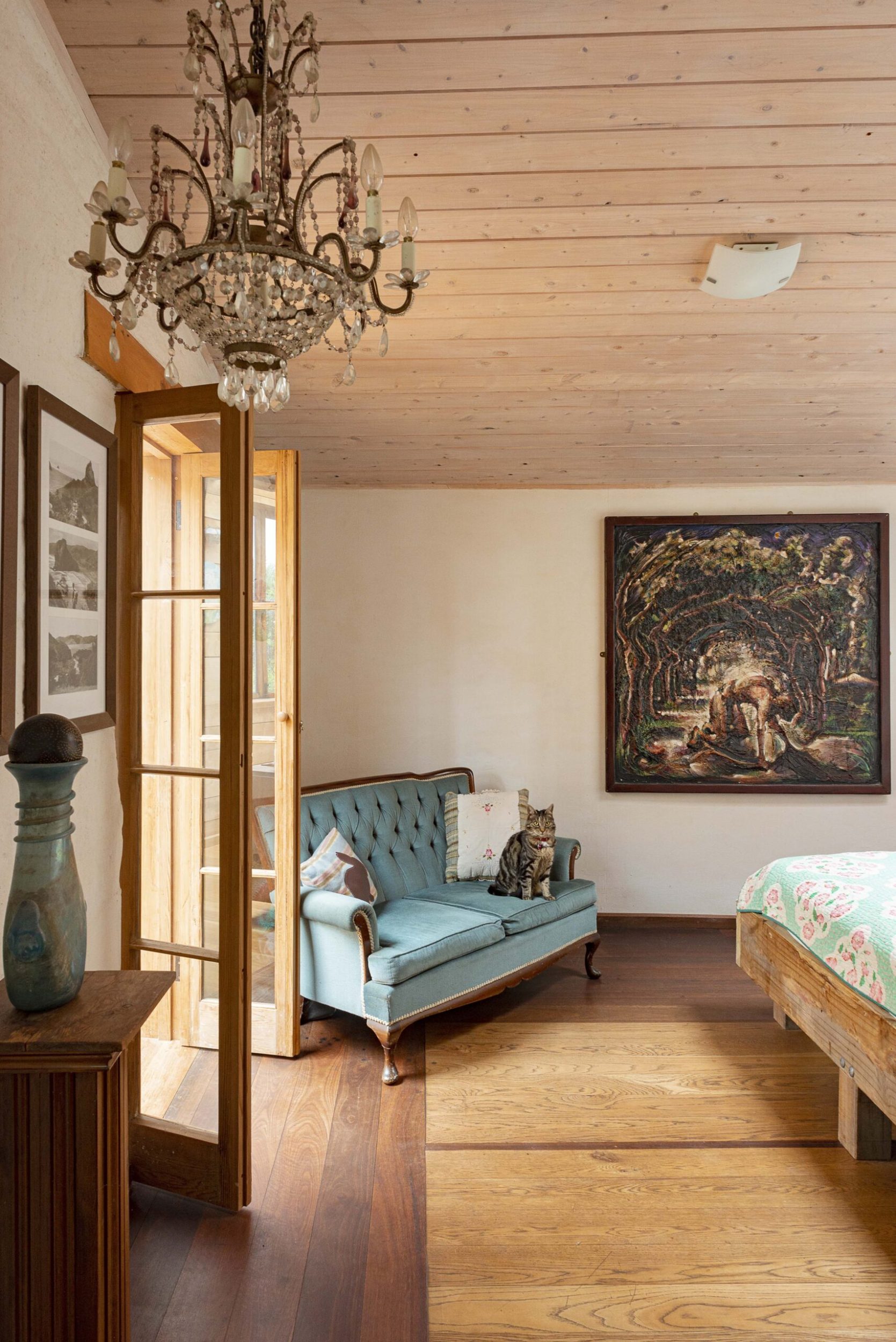 One of the most dramatic transformations occurred in the en-suite bathroom. When the couple moved in, this room was basically just a floor and walls, says Serena. "We lined the internal walls, glazed the roof, installed wooden floorboards and turned it into this relaxing space."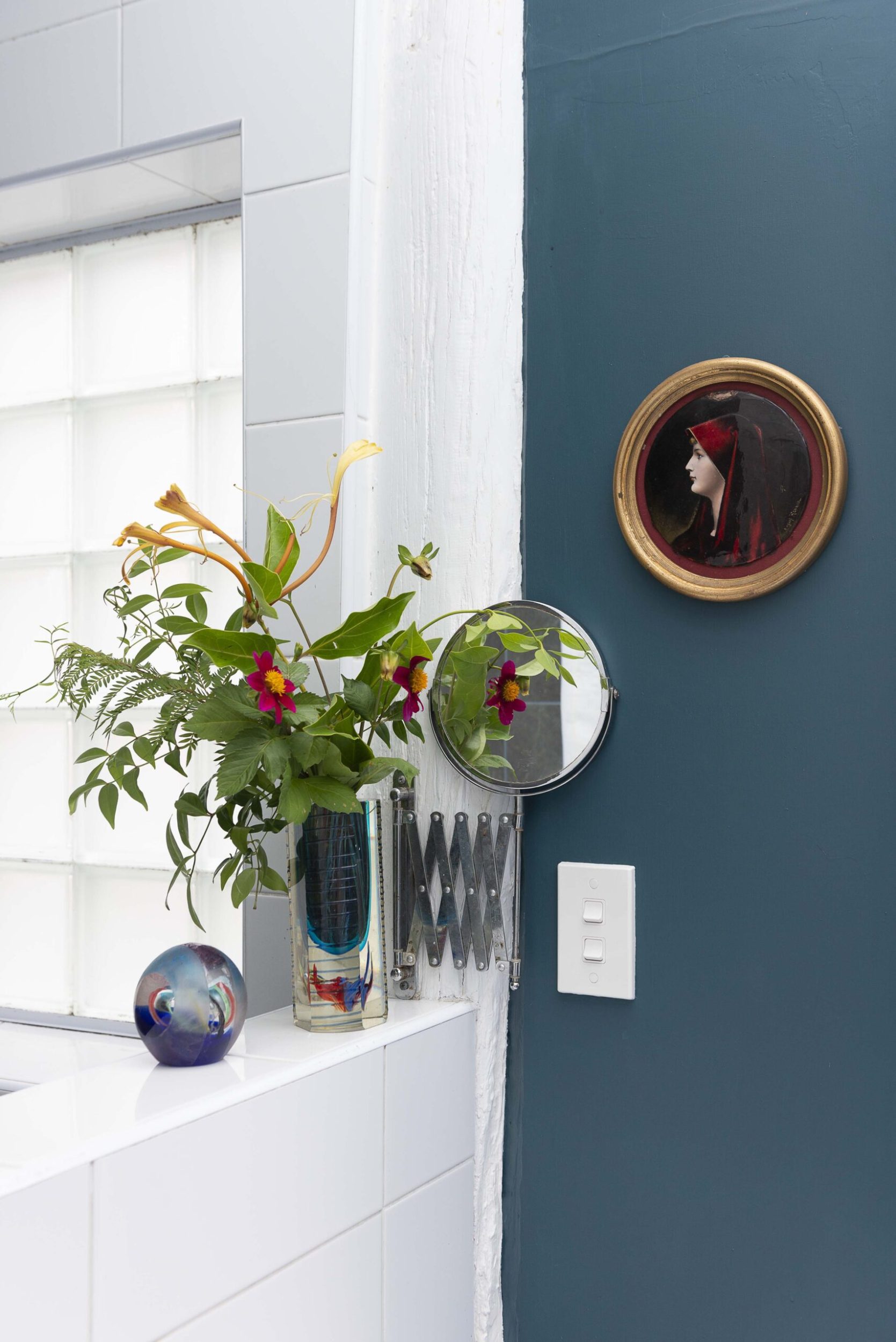 Serena, who admits she's a "bath girl", says there were some anxious moments while installing the bath tub. "It was too big to fit through the door, so we had to hoist it up the bank and bring it in through the window." The vanity stand is a repurposed Singer sewing machine base, a creative master stroke they've replicated in the second bathroom.
To take advantage of the property's stunning sea views, the couple added extensive decking at the front of the house.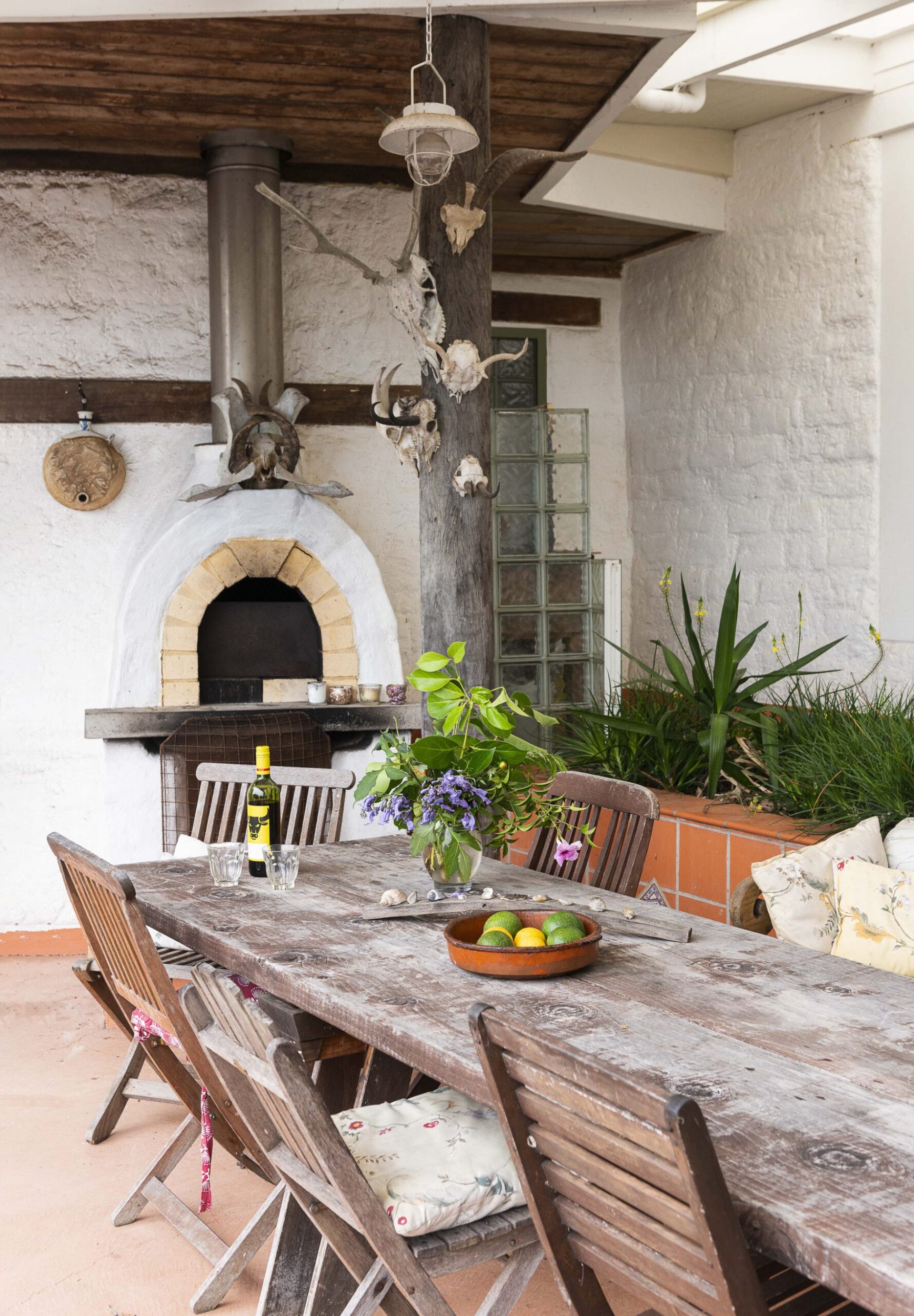 To one side of the deck is the second bedroom, where a bold blue roof adds to a Mediterranean feel. Another chandelier that made the journey from the UK adds a touch of whimsy here.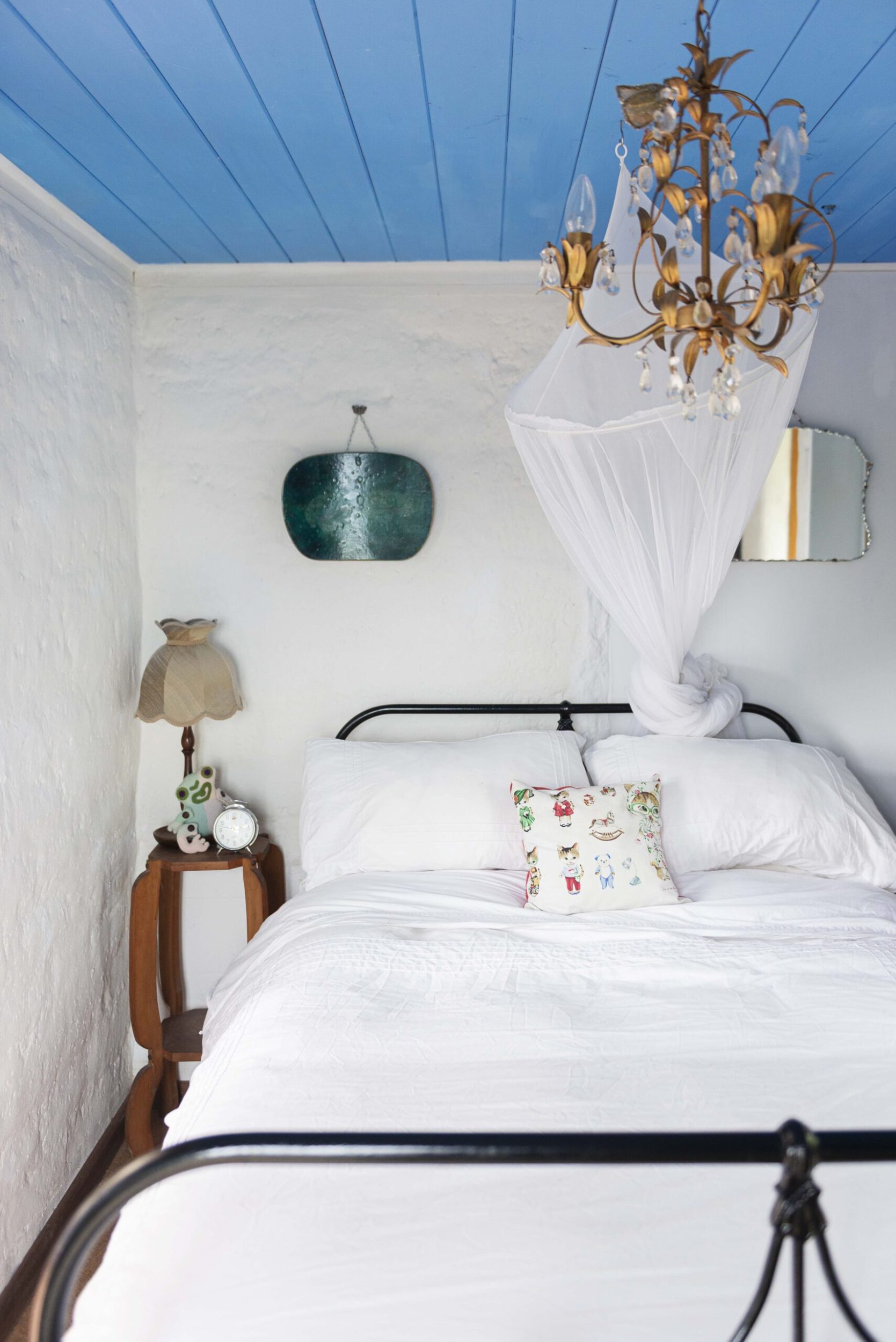 Serena has always painted, and when she moved to New Zealand her artistic career really took off. Her oil paintings are now sold by numerous galleries throughout the country, and one of her wishes when she moved here was to have a dedicated studio space.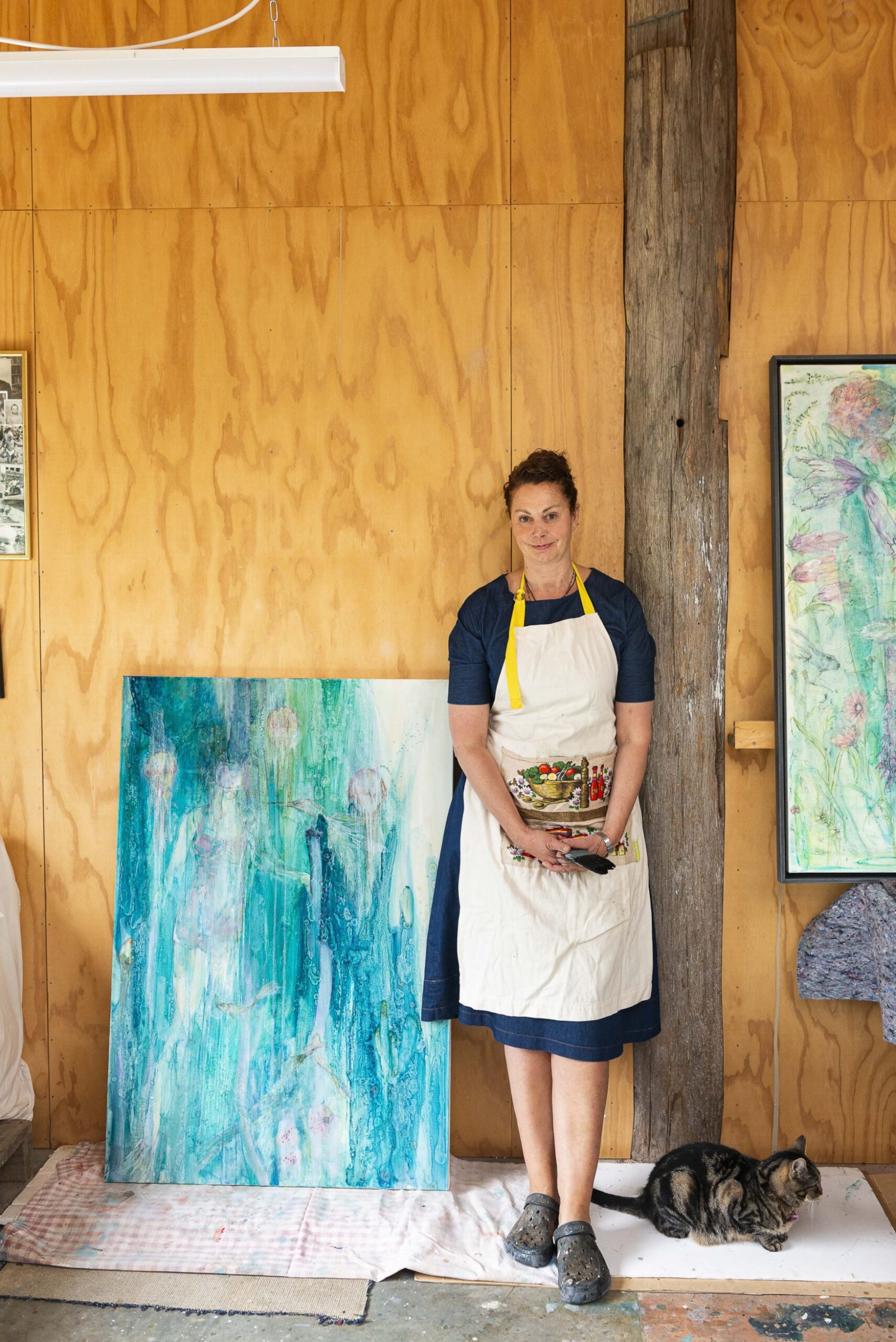 She got that wish four years ago when the couple refurbished a workshop on the property. A short stroll from the house and set among native trees, the ply-lined studio provides ample room for her canvasses.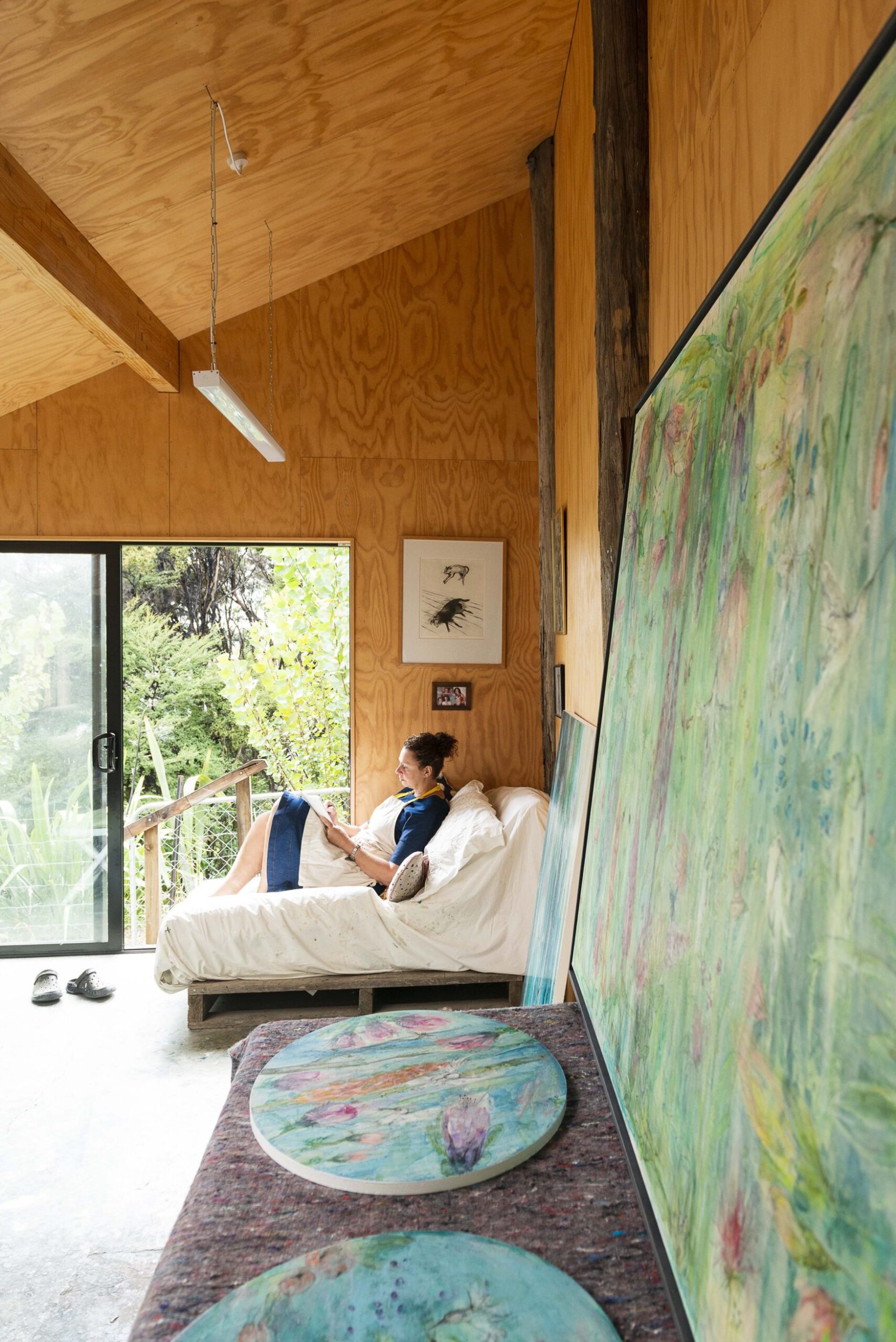 It's also a favourite with the couple's many sheep and goats. "It's not unusual for our rescued baby goats to sit at my feet while I paint," Serena says. "Of course, I have to put nappies on them!"
Next door is David's brewery, where he turns the land's ample produce into liquid refreshments, including apple cider and plum and gooseberry wine.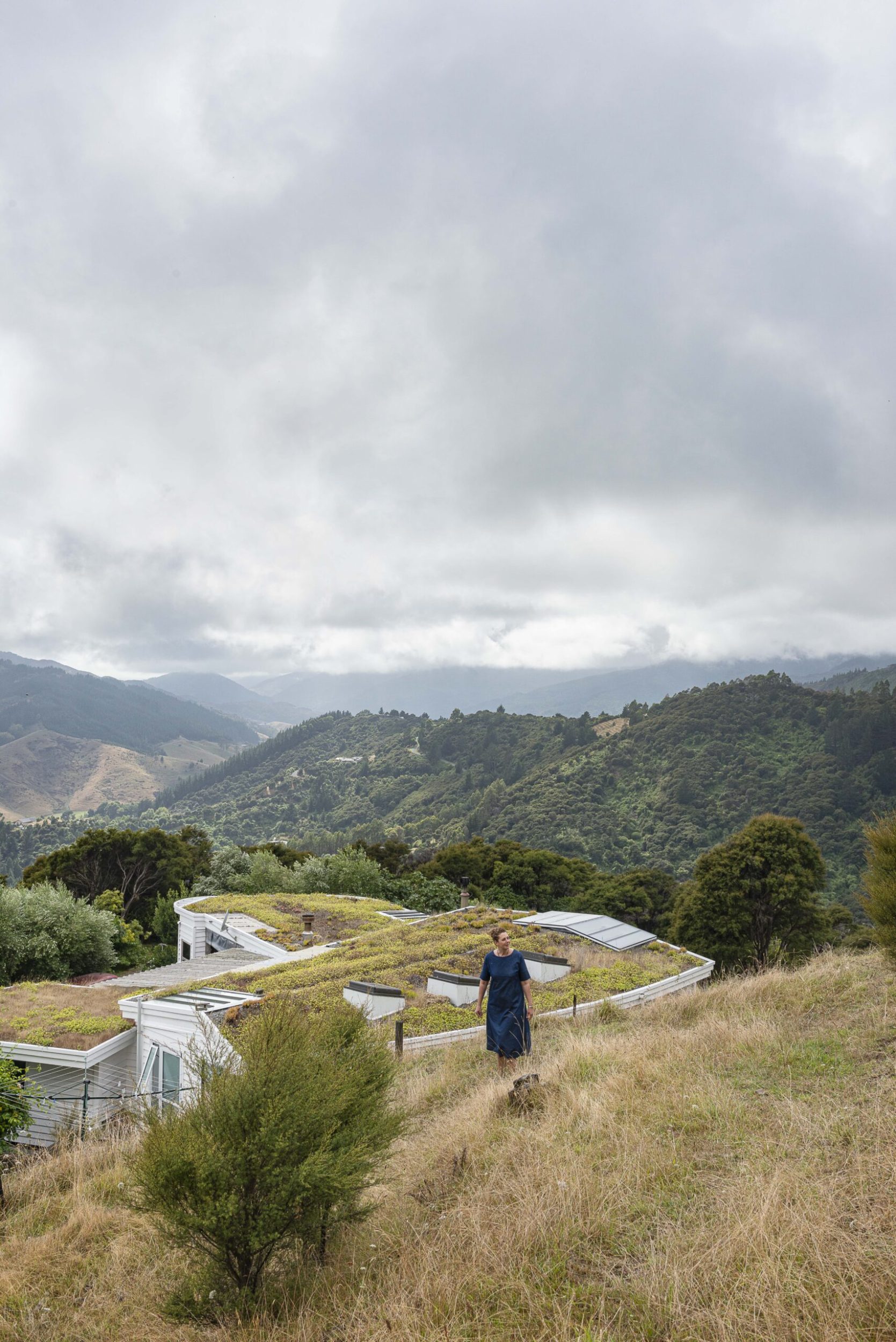 Compare this couple to the characters on British TV show The Good Life and Serena will laugh. "We are a bit like them, because we grow everything here, from macadamias and figs to squash and brassicas. We've succeeded in our plan to grow our own food, and you could definitely say we're living the good life."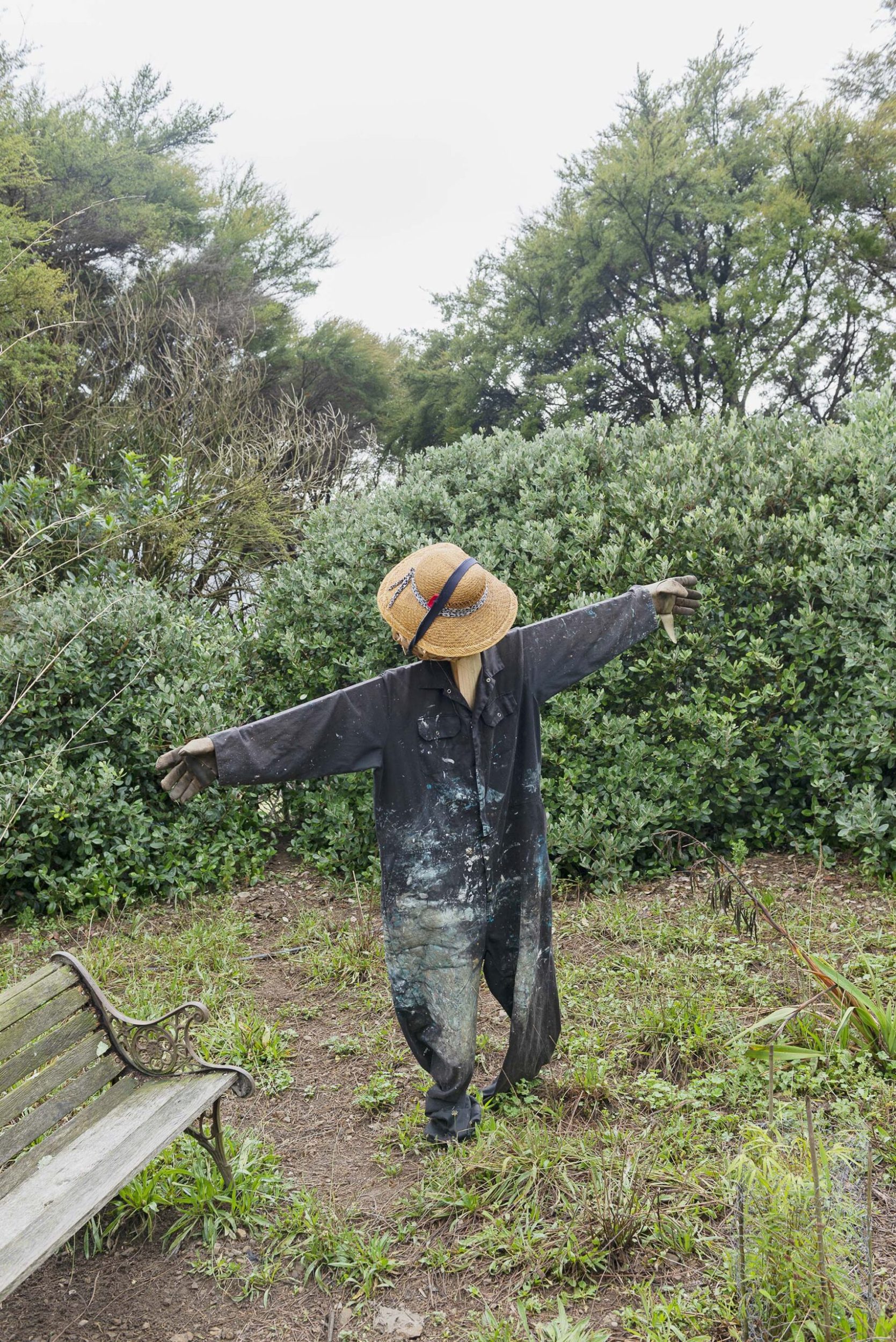 Swipe the style