Wairarapa artist Nikki McIvor draws creative inspiration from her rural backdrop – and heads to nearby Greytown for shopping and sustenance.
Where do you call home?
An area between Greytown and Martinborough called Morrisons Bush, in the beautiful Wairarapa.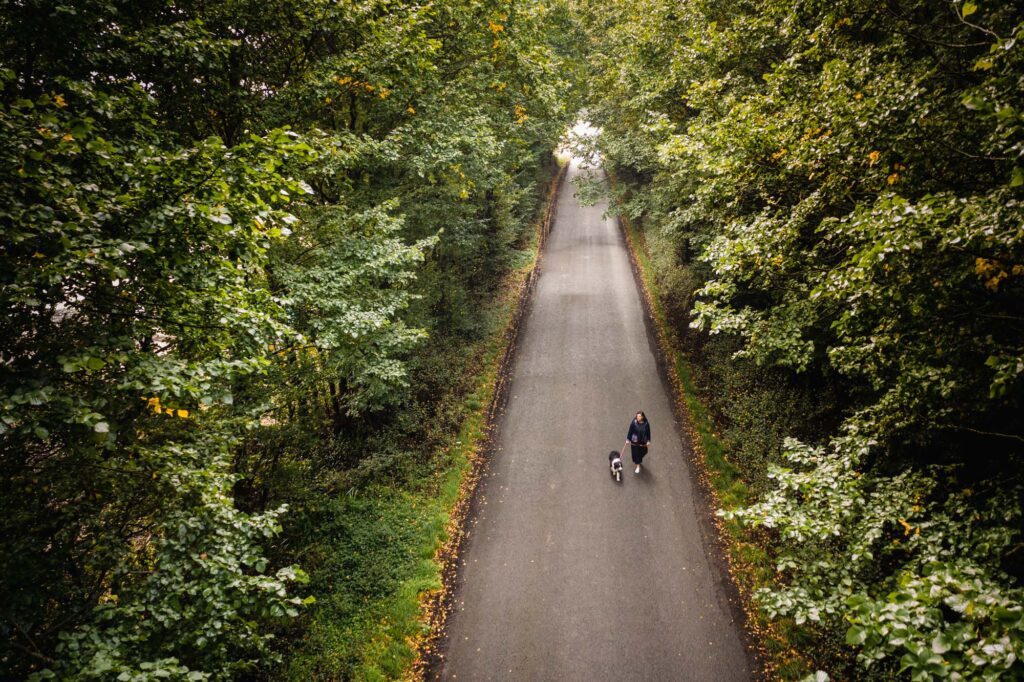 Who do you live with?
My husband Andy, a sales engineer, our 13-year-old son William and my father Malcolm, who moved in with us in 2006. Rounding out the family are Robbie the Border collie and Floyd the cat, as well as four sheep and two Araucana chickens.
What is your home like?
Home is an 1880s railway cottage that was moved from Taihape. The previous owners moved it onto this five-acre block 25 years ago.
How long have you owned it and what have you done to it?
We bought the property in 2004 after we returned from our second OE in London, where we were based for a couple of years. The previous owners had renovated the entire house and added a single garage with living quarters. We have since added a dining space and office as well as my self-contained art studio and an outdoor dining area. We've also planted a lot of native and poplar trees because the property is prone to north-west winds. Also lots of flax, akeake and ribbonwood trees, which seem to be doing a good job of keeping us sheltered.
What's your interiors style like?
We've tried to retain what makes this cottage unique, including the natural timber floors, skirtings and huge windows. The previous owners also built a wrap-around bull-nosed verandah, in keeping with the style. My style is very practical.
I don't like clutter so the house doesn't have lots of "stuff" everywhere. Saying that, if money was no object,
I would go mad with anything authentically art nouveau, such as vases and lamps. I wish I'd collected more art nouveau pieces when we lived in the UK.
Do you prefer shopping for vintage/second-hand finds, modern design or a bit of both?
I love second- hand shops – the more obscure the better! – especially if items are from the 1920s, 30s or earlier. Andy and I have returned to an earlier love of buying vinyl – I could spend hours in record shops. A friend who lives nearby is a talented furniture maker, and Andy is helping him make a storage unit for our record collection.
Where do you get your creative inspiration from?
Mainly from nature. I'm drawn to botanicals and animals, so anything with rich colours such as teal, fuchsia, gold and deep reds always catches my eye, especially on dark backgrounds.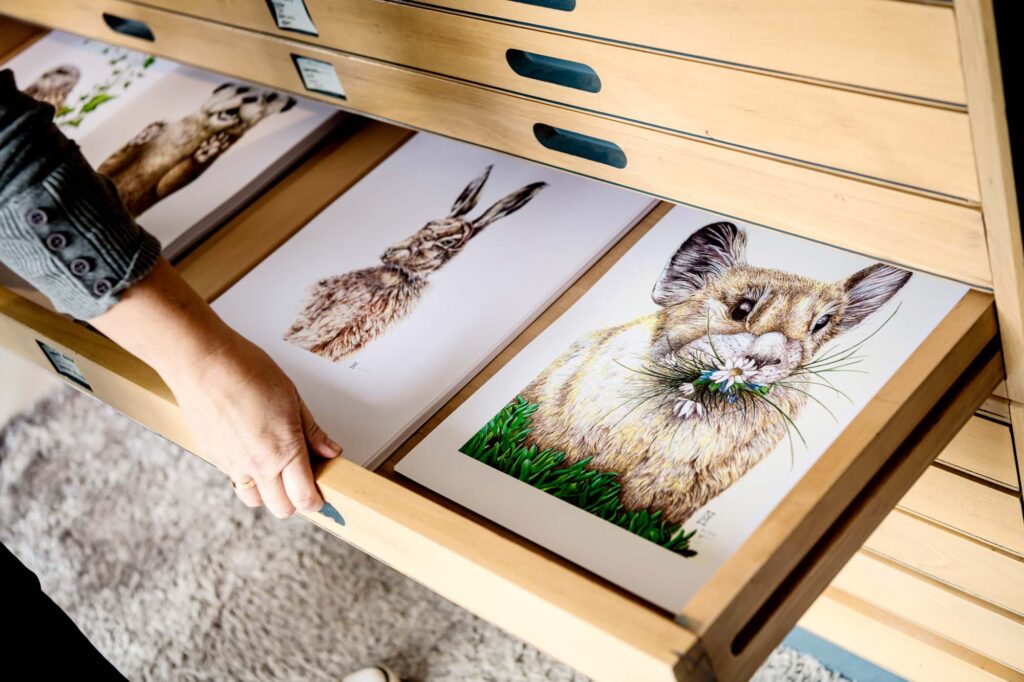 Have you brought items from other houses or bought specific pieces for this space?
Andy and I have been together since 1994 and within that time we've travelled around the world, lived in Wellington and twice in the UK, so we've picked up a few favourite pieces, such as an oriental-style hope chest from Andy's parents and a 40-year-old three-seater sofa my parents bought a year after we emigrated from Wales. It's on the deck and looking a bit worse for wear, but is still comfortable to sit on.
What's the most recent item you bought for your house?
We recently renovated the kitchen, and while there wasn't a lot of space to change the layout, we were able to refresh the cupboards, add a new sink, oven and dishwasher, and lengthen the work spaces.
Do you entertain at home or prefer to go out?
Both, but because I'm not really into cooking (Andy is much better than me), I prefer eating out. I'm a sucker for Asian and Italian cuisine.
What do you love about your neighbourhood?
Greytown is a seven-minute drive from our house, and it's such a lovely place. It has beautiful buildings and
a great community spirit and is perfect for raising a family. Plus, we're only an hour's drive from Wellington, so if we feel like a big-city experience, it isn't far away.
Where's the best cocktail in town?
At my house – I make a mean Aperol spritz!
What are your favourite places to eat?
My go-to café is Greytown's The French Baker, and in Martinborough, it's Neighbourhood Coffee House – both have fantastic fresh coffee and food. Pinocchio in Greytown is a favourite spot for dinner.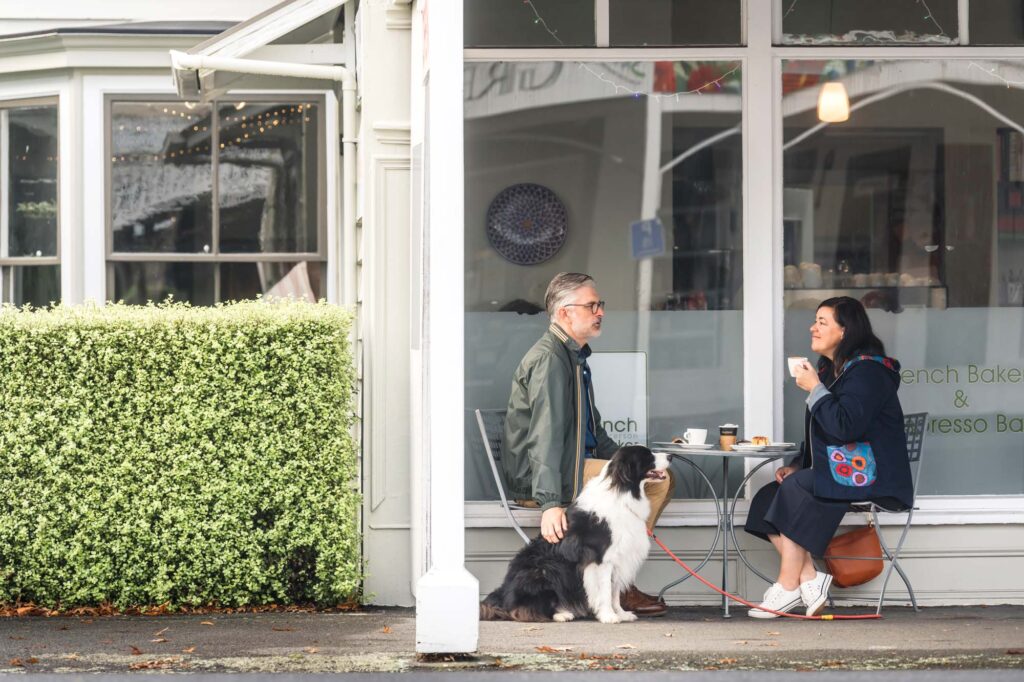 Where do you go for a local dose of nature?
Whenever I miss the ocean I head up to Castlepoint or Lake Ferry. Pūkaha National Wildlife Centre at Mt Bruce is a great place to enjoy the majesty of Aotearoa's native bird population.
Any hidden gems in your neighbourhood?
Definitely the Greytown Rail Trail, a pathway used by walkers and bikers, which runs from just south of Greytown to the Woodside railway station. You can't come to the Wairarapa and not visit it.