Hello Saturday interior designer Mary-Ellen Hinton shares her ultimate wallpaper tips.
Decorating with wallpaper is one of the quickest and simplest ways to create the wow factor in your home. It's been around for thousands of years, in all sorts of styles, colours and textures, with the Chinese hanging rice paper decorated with delicate designs as far back as 200BC. Wallpaper was adapted by Europeans and introduced to the Western world in the 16th century, and became hugely popular in the 20th century – think the retro orange and brown walls in your grandparents' house! Wallpaper briefly went out of vogue in the minimalist 2000s, but as we leave the stark white walls of this decade behind, we're once again embracing more pattern and colour in our homes.
There are no firm rules around where and when to use wallpaper but here are some ideas on where to display it and an assortment of the different types of wallpaper available.
Statement
Using wallpaper to create a feature wall behind a bed is a great way to add luxury, elegance and sophistication to a main bedroom. Typically, we don't hang a lot of art in our sleeping spaces, so an eye-catching wallpaper can be your art. Go for pattern, colour or something soothing.
Wallpapering just one wall is not only more economical but it creates
a more restful feeling, as a full room of wallpaper can feel overwhelming in a small space. Paint the other walls in a complementary colour – pick a tone that is found in the wallpaper, or if you want to give the eye a rest, use a complementary shade of white.
Vivid by Resene.
Botanical
Wallpaper can be a great place to start if you're not sure how to decorate a large wall. If a room is already dark, adding a dramatic botanical wallpaper can lift it instantly.
I also like to introduce wallpaper in smaller spaces or on one wall in larger areas to create a zone of sorts.
Create impact by wallpapering the smallest rooms in the house, such as the bathroom or powder room, in vibrant florals.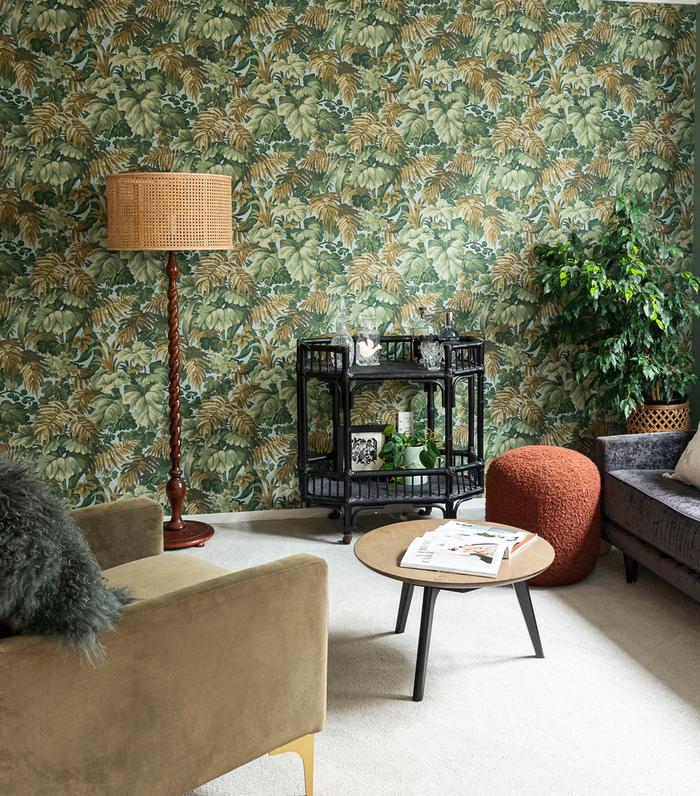 Top tip: Our love of houseplants seems to be moving onto our walls, with so many beautiful botanical wallpapers available that create a forest or tropical garden in our rooms. One of my favourites is this one, called Royal Fernery by Cole & Son.
Toile
Originally, "toile de Jouy" ("fabric of Jouy") was linen or cotton fabric printed with scenes from travels abroad, farm life and pastoral hunting scenes. Now modernised as vintage-style wallpapers, toile is a great option for kids' bedrooms.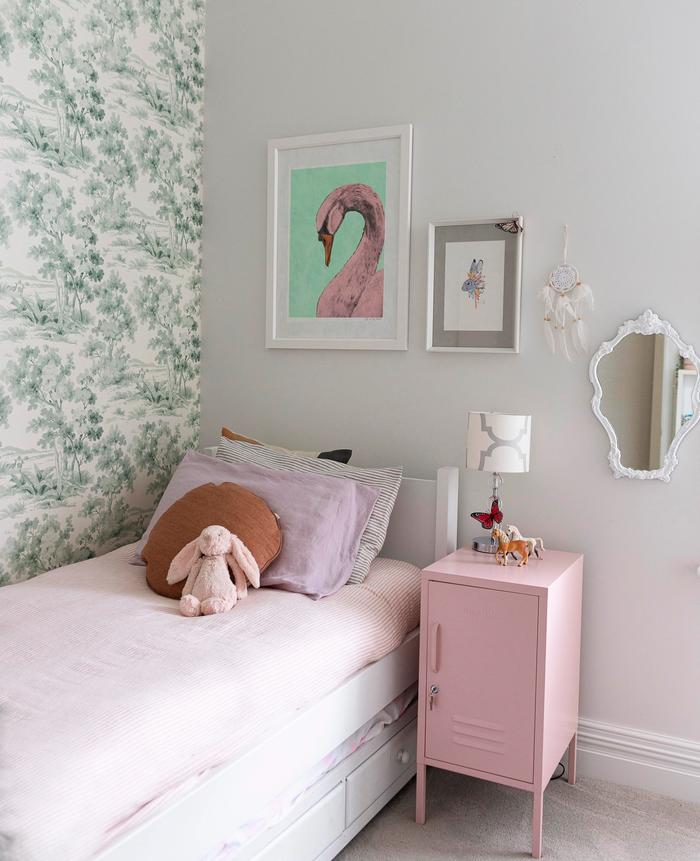 Countryside Morning by Boråstapeter.
You can have so much fun with wallpaper in these rooms. From toddlers to teens, there are options to suit every child. Start by considering their interests and favourite things, or the mood you want to create.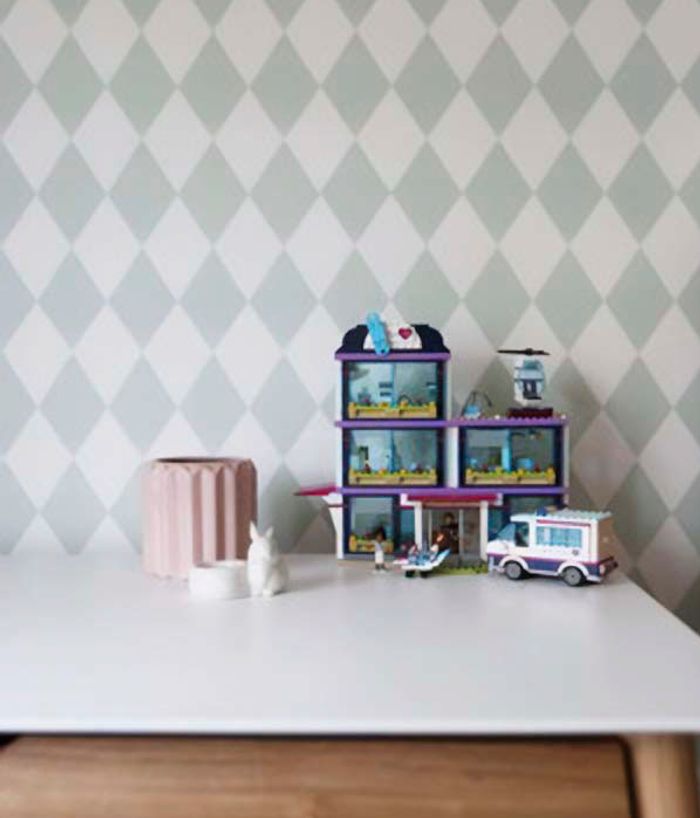 In teens' rooms I tend to choose geometric patterns or textures rather than images, as they'll grow with the child. However, don't let this hold you back too much, as wallpaper can be easily updated.
Grasscloth
If you'd like to introduce texture to your home, grasscloth wallpaper is a great option. This highly tactile wallpaper has a pattern that is generally vertical, and there are many products with a similar look and feel.
Grasscloth wallpaper is made from a variety of natural materials – including hemp, reeds, arrowroot and jute – as well as man-made fibres. With a wide range of amazing shades and textures available, depending on what it's made from, it can be used anywhere you want to introduce more colour or depth.
Mary-Ellen Hinton is the Founder and Lead Designer of Hello Saturday Design. To find out more about their work, visit their website here.