They juggle payroll, plates of food and playdates for their children. Meet the women with the busiest hospitality jobs in Aotearoa.
Naps are a no go for Renee Coulter these days. When she started in hospitality, the restaurateur would have a snooze in between waitressing shifts, to get through the long days and nights, but napping is, she says, "much harder with two kids and lots of people wanting your attention".
Renee (Ngāti Kahu) is the owner of Coco's Cantina, an Auckland dining institution known for its rowdy atmosphere, colourful clientele and iconic spaghetti with meatballs. She started the restaurant 14 years ago with her sister, and the eatery has since become a Karangahape Road stalwart. Over that time she's also become a mum of two and a manager of 23 staff who work in the kitchen and dining room five nights a week.
Across the Harbour Bridge, Harriet Shields, 38, juggles three eateries and two toddlers. The co-owner of Vic Road Kitchen, Wine Bar & Cellar and The Kestrel in Devonport, she manages payroll, accounts, staff, social media and the wine lists (she has a diploma in wine science), in between daycare drop offs and bathtimes.
In Hawkes' Bay, Gretta Carney, owner of Hapi cafe, isn't napping much either. "I take care of everything still," says Gretta. "I manage the team, the efficiencies, the roster, the orders. My team produces the food and manages the cafe. I'm not in the shop serving people, unless someone's sick, but I'm around the edges, making sure everything is going as it should."
In a time when hospitality is harder than ever, thanks to rising food costs, the economic hangover from the pandemic and a cost of living crisis, these women might just be the hardest working women in the country. The struggle is real when it comes to retaining staff and keeping the books in the black, and then there's the Mum guilt, but they are committed to being restaurant owners.
They each came to hospitality in different ways. Renee, 46, is a lifer, having started at 14 washing dishes in her aunt's restaurant. She waitressed in the UK and Aotearoa for many years before opening her own spot. Gretta (Te Ātihaunui-a-Papārangi; Tuwharetoa) was practising as a homoeopath when she was approached about opening a clean kai cafe in Napier in 2015. Harriet worked as an events manager in London for seven years before meeting Ian, her chef husband and opening their first restaurant together.
"It was a steep learning curve," says Harriet. "The manager we hired at Vic Road Kitchen was amazing though. He'd been in hospo for years and years and he was the best person I could have ever been paired with because he taught me so much."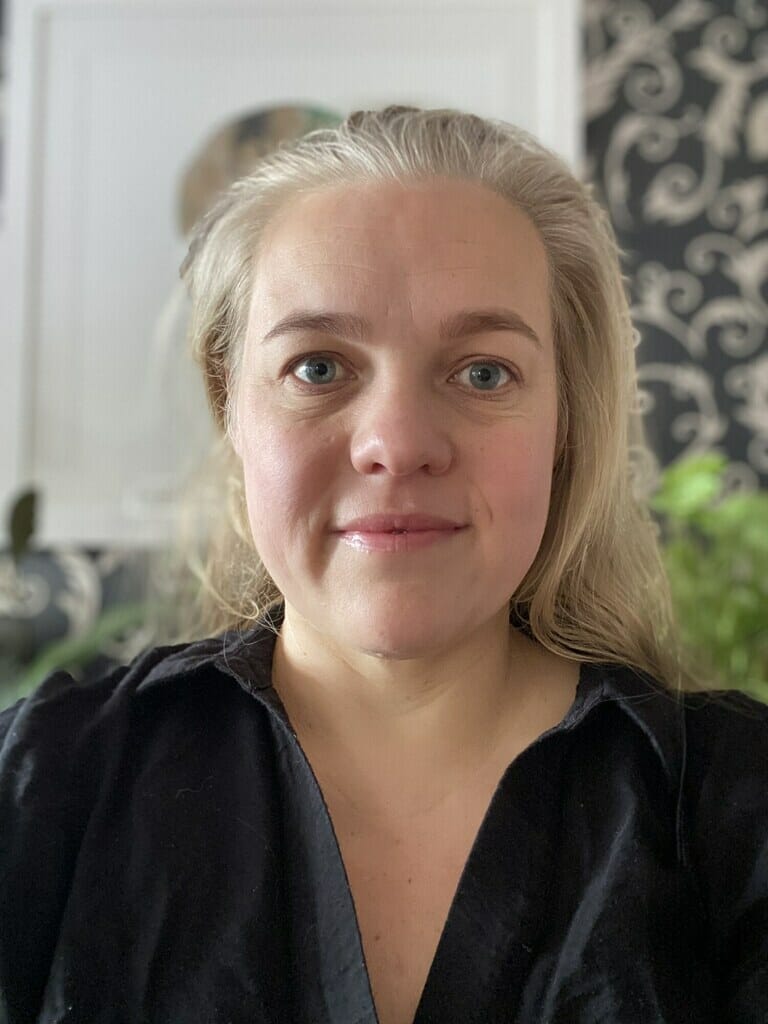 It was an intense intro for Gretta too, who considers her organic food as a healthcare service and the cafe as a place for the community to congregate. "I don't think I looked up for two years," the 48-year-old mother of three says with a laugh. "For years I would start really early, 5.30am, every day. Now I drop the two younger kids to the school bus at 7.40am and then come to work. It's still really hard to make appointments and get to them and my kids don't have a lot of playdates because I can't be sure the cafe won't need me. Instead, the bus drops them back to the cafe after school and my daughters, at 13 and 11, both work in the shop when needed. My 22-year-old son is now working here too."
Renee also starts her day after dropping her two daughters to school. "First I touch base with the team, check over the notes from the night before, and then I start on my to-do list. That can include anything from talking to the plumber to working on our sustainability audit with EKOS or, last week it was installing a defibrillator outside the restaurant."
On Thursdays her Mum looks after girls after school so she can do a full day, go to management meetings, and complete an evening shift on the floor. "I'm also on the floor Friday and Saturday night," she adds, "more if we're between managers or people are sick."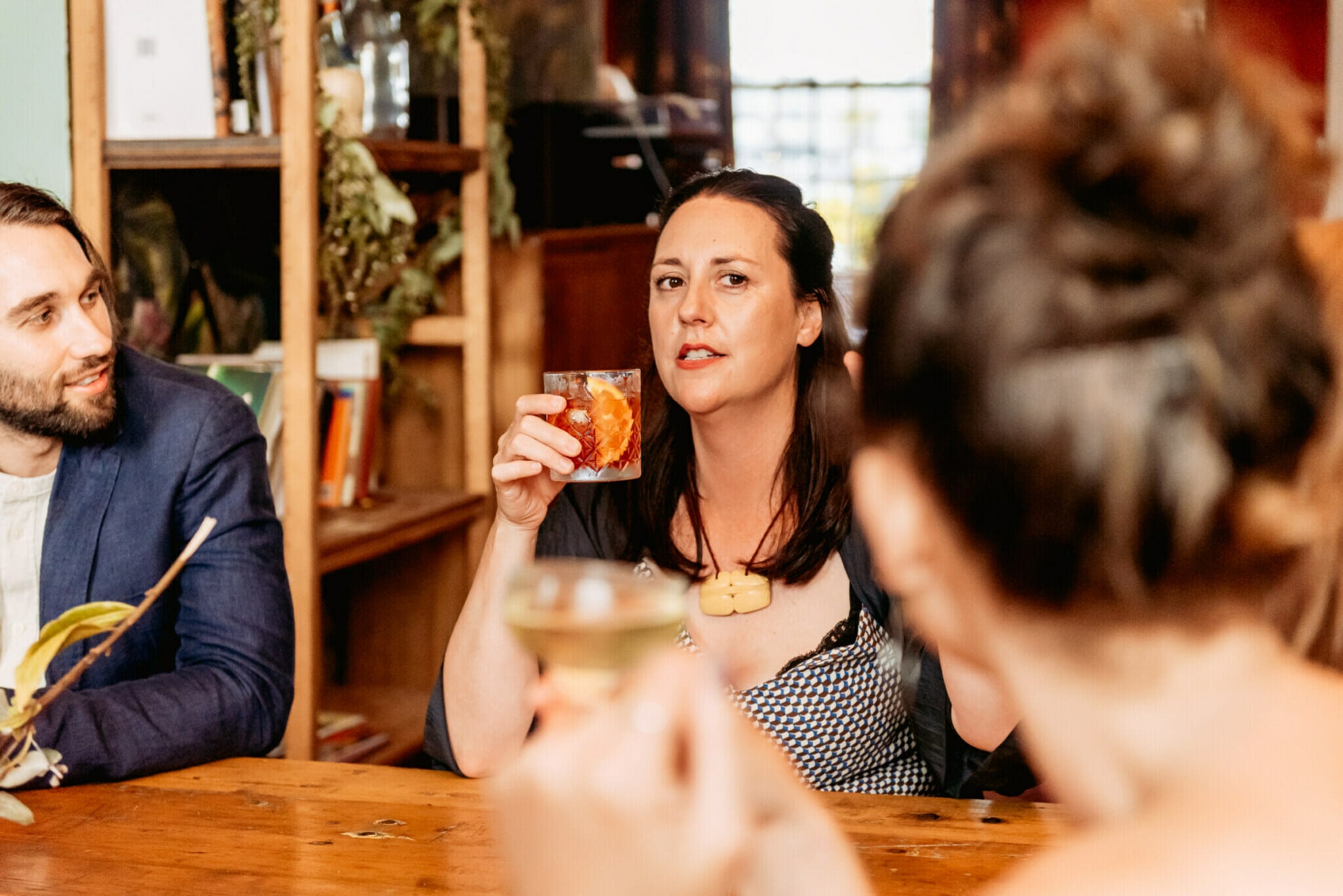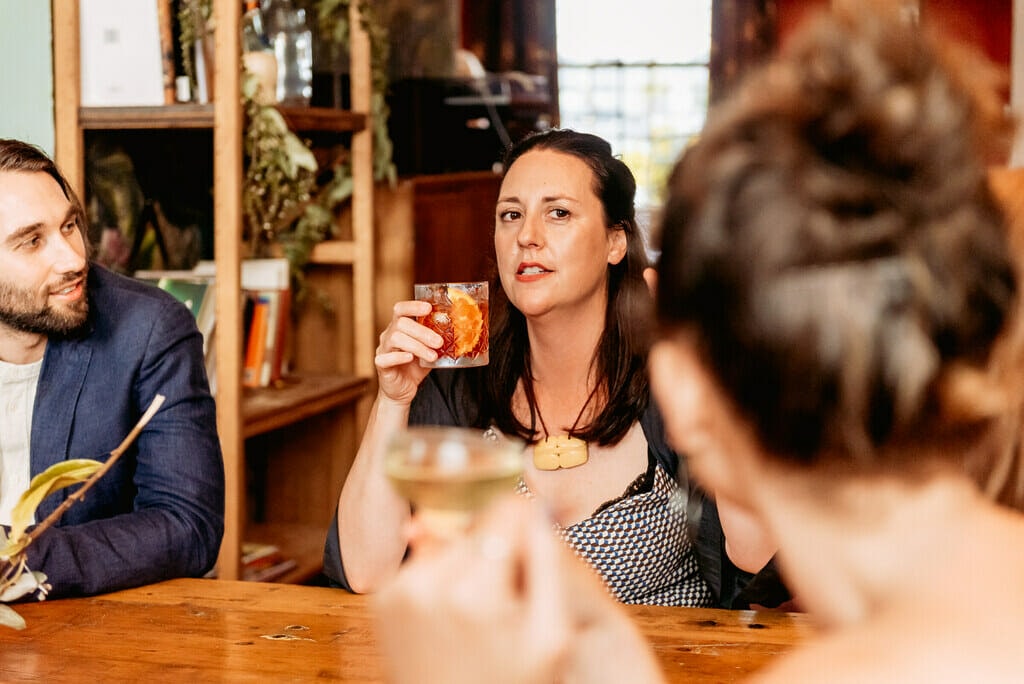 Both Renee and Harriet take Sundays off, and on Mondays Harriet is at home with her children. The other days they attend daycare and her parents step in if she has to do an evening waitressing shift. "I enjoy the odd floor shift; it gives you an understanding of what's going on in the restaurant. You can connect with staff, problem solve stuff. My children are hospo babies who have spent time at the restaurants from day one, and they do go to bed quite late, but I have to say driving them home from their grandparents at 10pm, after working all night, gives me massive Mum guilt."
There's endless metaphorical fires to be put out of course, even if the women are technically off the clock. "It's hard to keep structured hours in hospitality; it never stops," says Harriet. "Even if it's your day off, you're on. It's hard to get work done when the kids are loose in the house and my kids are very smart: if I open my laptop, my daughter will come over and close it."
So work-life balance is tricky, but is it the worst thing about a career in hospitality? "Managing people is the hardest thing," says Gretta. "I've gotten better and better at it over time. Becoming a good manager of people makes me a better person and I know your culture is your biggest asset, so we name it upfront with staff: we work hard, we're friendly, we're team players. The hardest thing, ironically, is also the best thing because when you are a good manager, having staff provides the greatest satisfaction."




Renee agrees: "Managing all of the personalities is the thing that makes you want to give up, but it's also amazing. When you've got a team that is humming, it's great. When we're busy, we get in our flow on the floor and the energy carries us. It's a great dynamic."
Connecting with people — suppliers, diners, neighbouring businesses and loyal staff — is a part of all three women's DNA. The late nights, financial pressure and other stresses are worth it, they say. Renee is currently plotting a Karangahape Road collective of hospitality sites in an attempt to lower the carbon footprint of the street. The idea is that the eateries will share communal keep cups, milk kegs, bulk orders from suppliers, and each plant out their roofs to create biodiversity and carbon credits. Establishing regular mental health support for Coco's Cantina's staff is also on the 'to do' list, because she sees that her young staff can struggle with what life has thrown at them over the past few years. Gretta runs a cadetship for her younger team members, helping them obtain their drivers' licences and learn about taxes and basic business admin. One day, she'd like to have a production garden of her own to supply the cafe with organic ingredients and to run it as a social enterprise.
Harriet, who plans to grow her empire with even bars and eateries, loves catching up with her customers. "We're a neighbourhood place and our customers are the best. I love seeing our regulars," she says. "They've watched me and Ian opening the restaurants together, before we even got married, and seen our family grow over the past six years."
"We have 700 people coming through the restaurant each week," adds Renee. "Being the person that looks after a table — moves the heater closer when they are cold, tops up the glass, takes care of everything and tries really hard to make it special — I like that."
If the last three years have taught us anything, it's that staying connected and looking after each other is a luxury… and a necessity in our communities. It's also what keeps these wāhine toa going: "In Cyclone Gabriele, to be able to open when the power cuts were on was wonderful," explains Gretta. "We had a generator, WiFi, hot coffee and scones. It was a place for people to come and they were so grateful as they were scared and isolated. That's the gold of what we do."
Related Article: World-renowned chef Monique Fiso on how her restaurant celebrates Māori cuisine