Julia Atkinson-Dunn is such a delightfully engaging force of nature that you can almost visualise the sap running through her when she talks about gardening. "Flowers are food for the soul," the design and garden blogger and art seller says when I interrogate her about her passion for beautiful blooms.
*This is a voiceover created by AI and therefore some of the words or pronunciations may be incorrect. We hope you still enjoy this listening experience.
Since immersing herself in the world of all things floral three years ago Julia has been on a mission to recruit more people to the horticultural hobby, posting inspiring images and stories and lively "how to" videos on gardening and flower arranging on her website Studio Home. Her garden also serves as inspiration for her Creatures From My Garden series of overpainted photographs of flowers, which are selling faster than she can paint them.
Julia is emphatic that anyone can become a gardener. "Some people might be born with a green thumb but it's certainly not a prerequisite to being a gardener," she says. "You can literally learn anything you want!" She uses herself as a case in point. "I used to feel about gardening the way I felt about accounting – all too hard." It was moving into her Christchurch villa and planning her backyard wedding ceremony that got the former interior designer started. The previous owners had created a relatively low-maintenance garden with natives, shrubs and a wooden terraced vege garden but Julia wanted flowers for her February wedding.
"'I really like to nest into my spaces and I wanted the garden to look beautiful. I thought, 'I'm going to have to plant stuff in there so it looks good!'" Julia bought potted colour from the garden centre and planted the beds up with punnets of Iceland poppies, pink and white cosmos and nemesias. She also planted hanging baskets with white petunias and blue lobelia.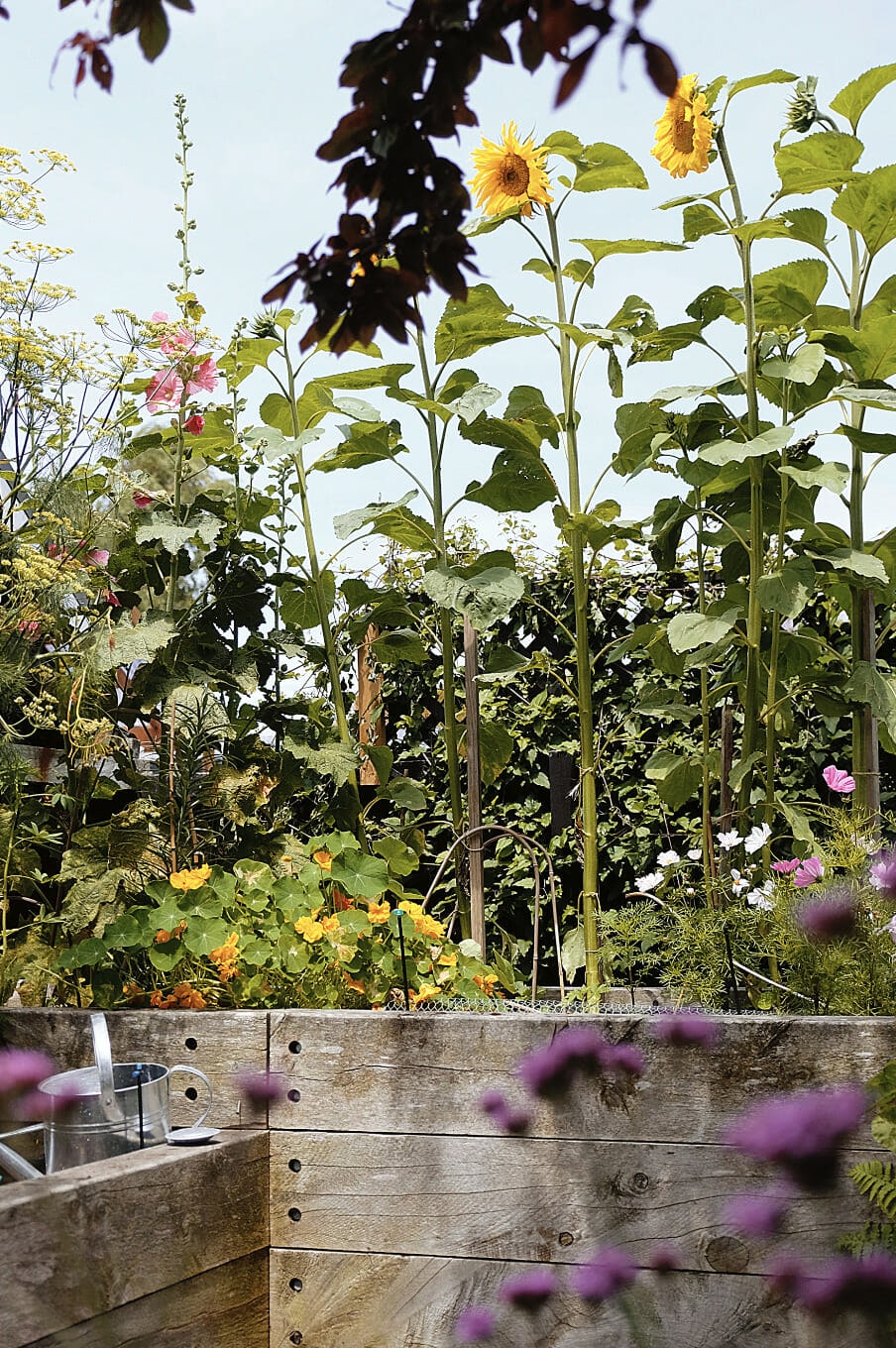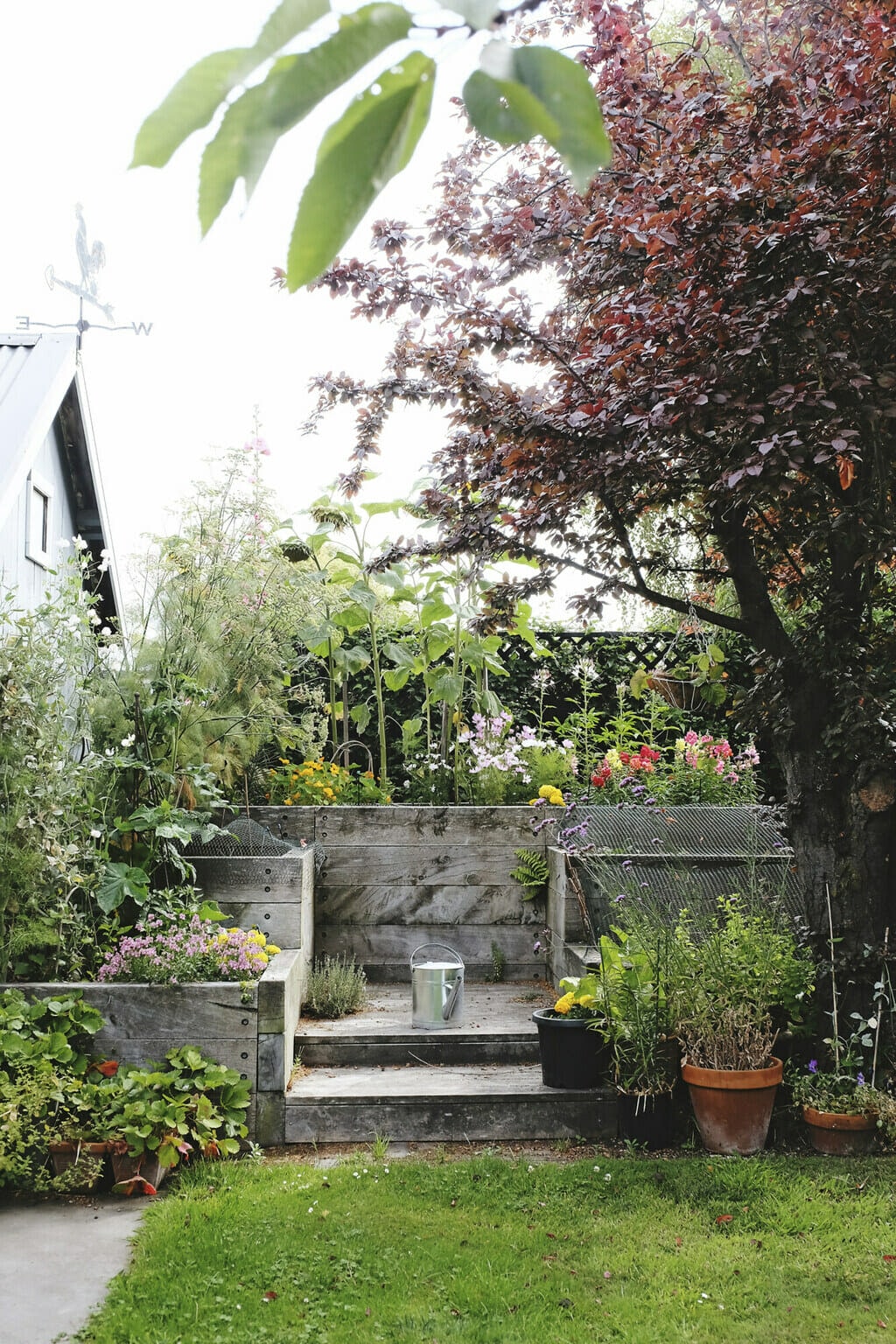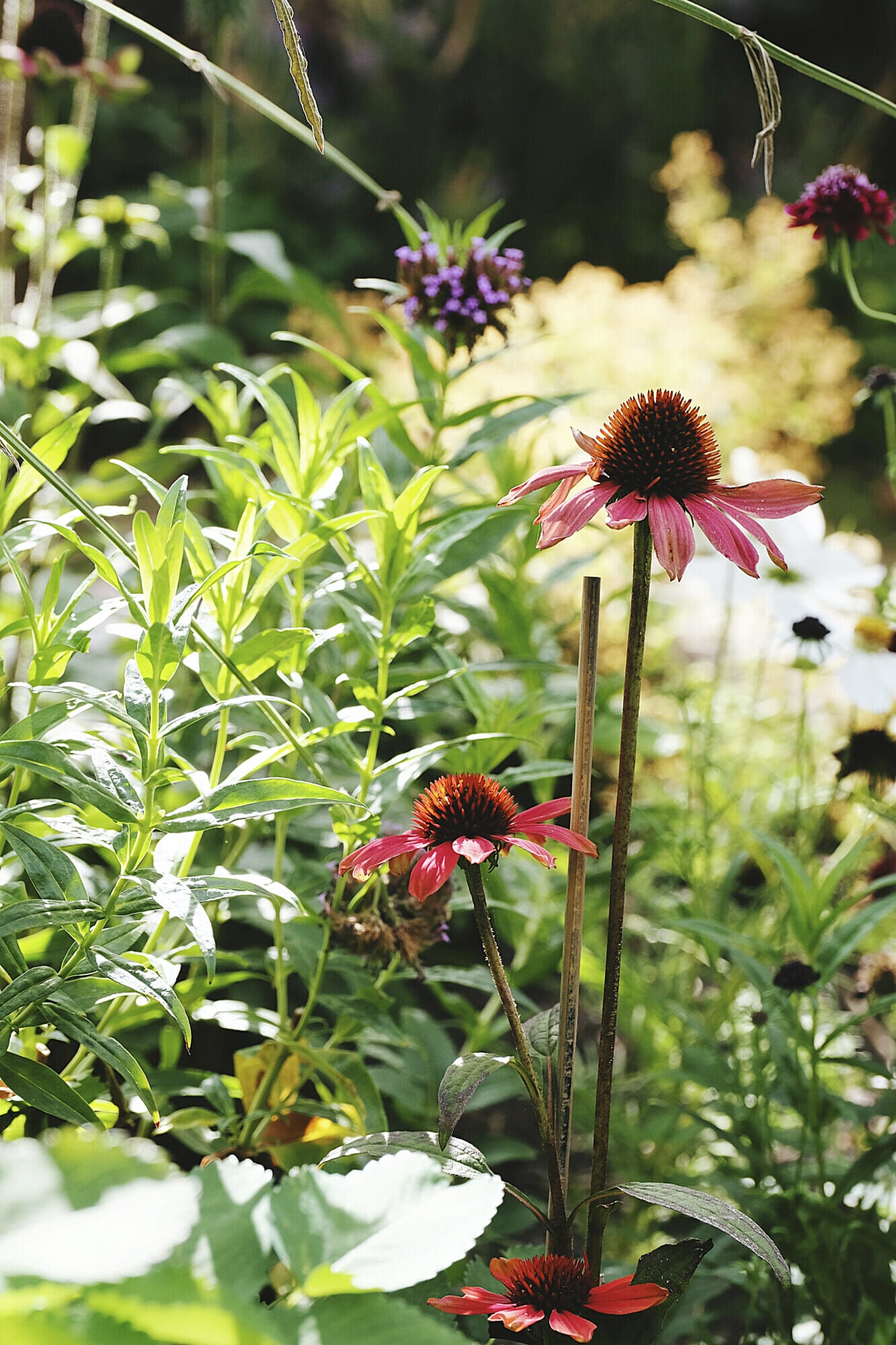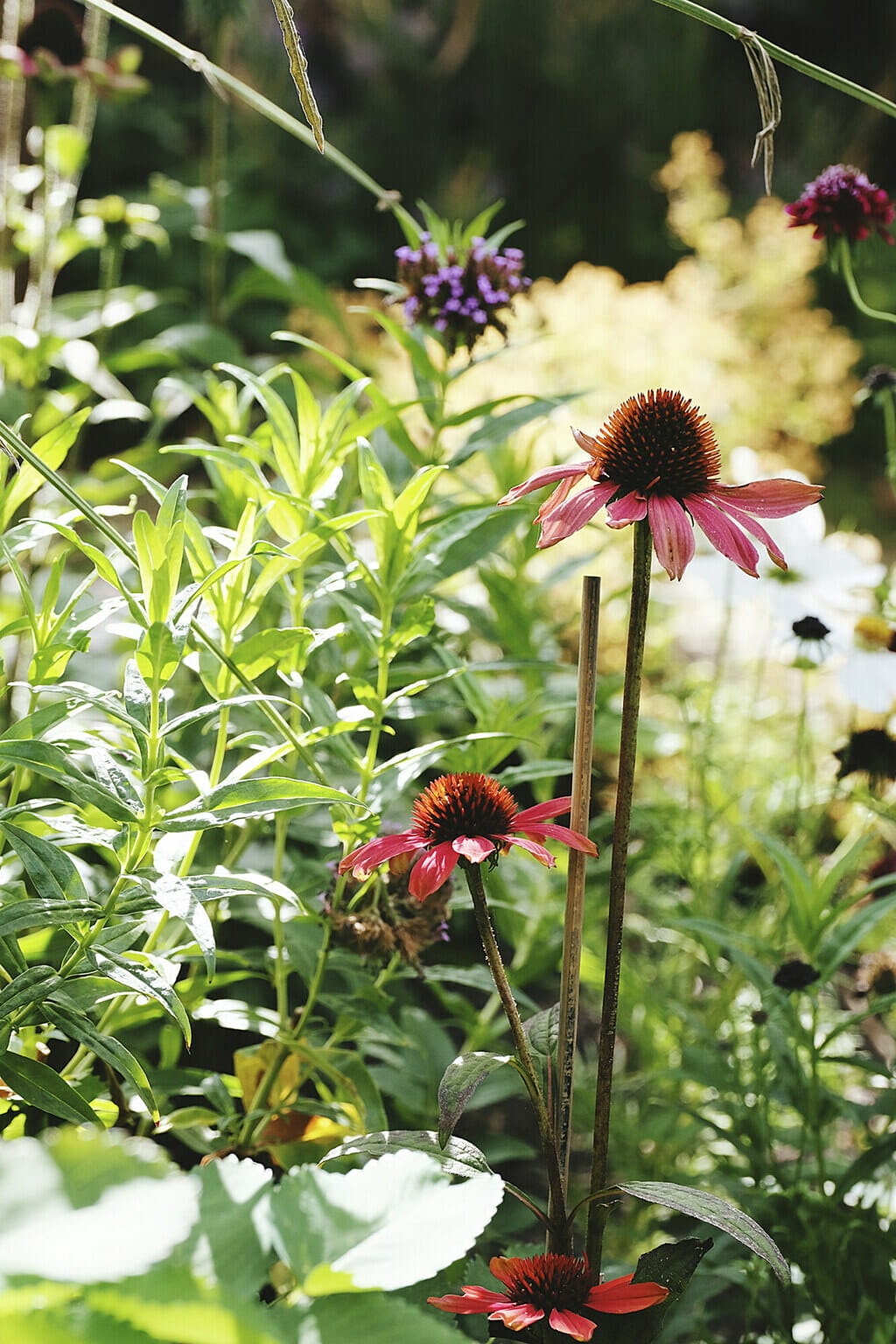 "To my amazement, as such an amateur, it looked full and romantic on the day," Julia says. It was enough to get her hooked. "I bought myself a Yates Garden Guide, then every time Mum came over I would drag her into the backyard and ask her questions. It was a big change considering you couldn't even have paid me to weed as a child!"
Falling down the Instagram rabbithole to the world of dreamy gardens and flower-foraging excursions, Julia encountered florists like Willow Crossley, who created flower arrangements in jam jars and vintage jugs for Meghan Markle and Prince Harry's wedding reception, and the iconic and utterly charming British gardening icon Monty Don, presenter of BBC's Gardeners' World (Julia has even purchased herself a navy work jacket just like Monty's!). After discovering plants she'd never seen, she began sourcing plants and seeds from Trade Me and online New Zealand nurseries that offer a wider range than garden centre franchises. Favourites include Puriri Lane, Ashton Glen Perennial Nursery and Susie Ripley Gardening.
Right now she's most excited about growing ruby-red Cosmos 'Rubenza' and pink and white Cosmos 'Cupcake' (with fused blooms that resemble a cupcake wrapper!), lacy white Orlaya grandiflora and apricot-coloured 'Madame Butterfly Bronze' snapdragons. A favourite plant is tall, purple-flowering Verbena bonariensis, which she affectionately refers to as "VB".
You'd expect an interior designer to employ some tricks of the trade, such as sticking to certain colour schemes, when it comes to exterior design, but Julia rejects this approach. "I think the garden offers much more forgiving use of colour than many people are comfortable with in their homes. Right now interior trends seem to be skewed to a very monochromatic, clean and textural look. If you tried to do that in the garden you'd end up with all shrubs, which is fine for some but removes you from the beautiful changes in seasons. More is more in a garden and Mother Nature makes it all work."
Julia's top tip for gardening novices is to attend garden tours or festivals, such as Garden Marlborough and Grow Ō Tautahi for inspiration. And if you've never grown anything before, Julia's advice is to just get started. "Rig up a bamboo teepee or find a sunny fence line and sow sweet pea seeds. When you pick them and give a simple posy to someone, you'll feel amazing."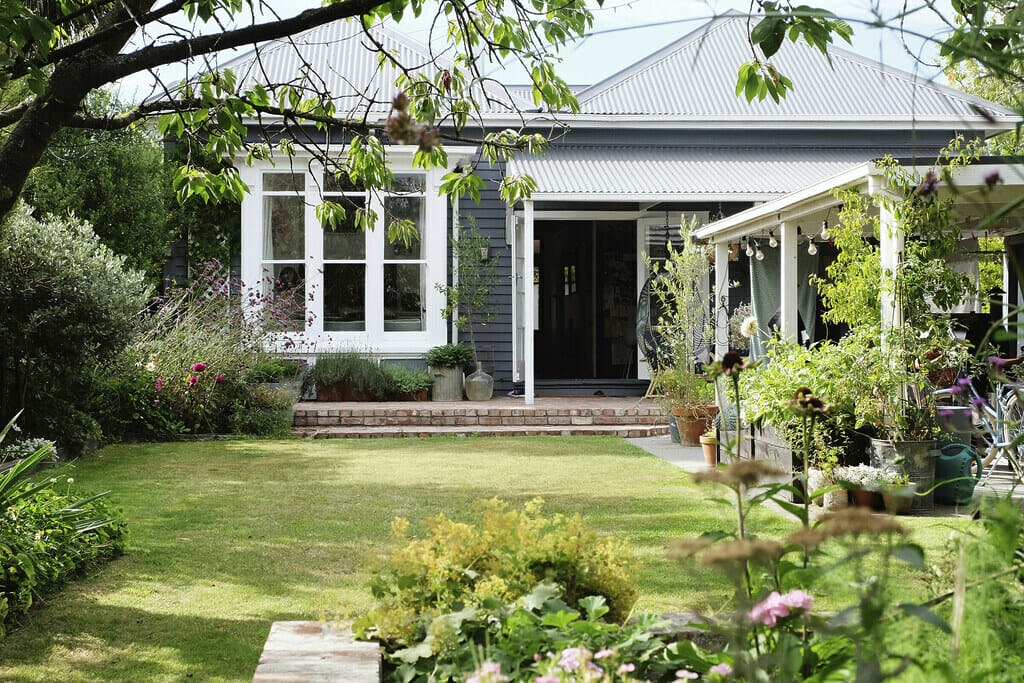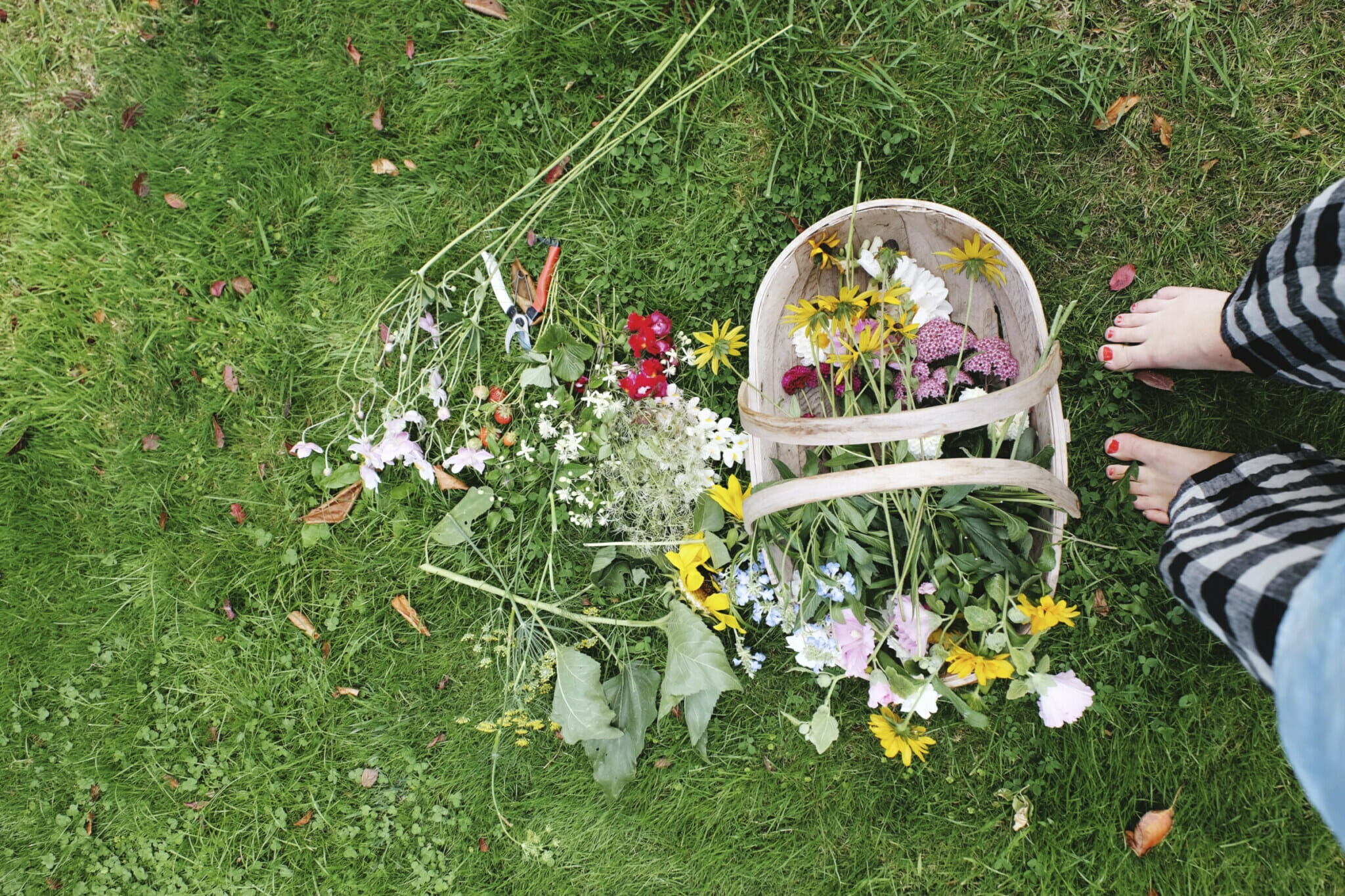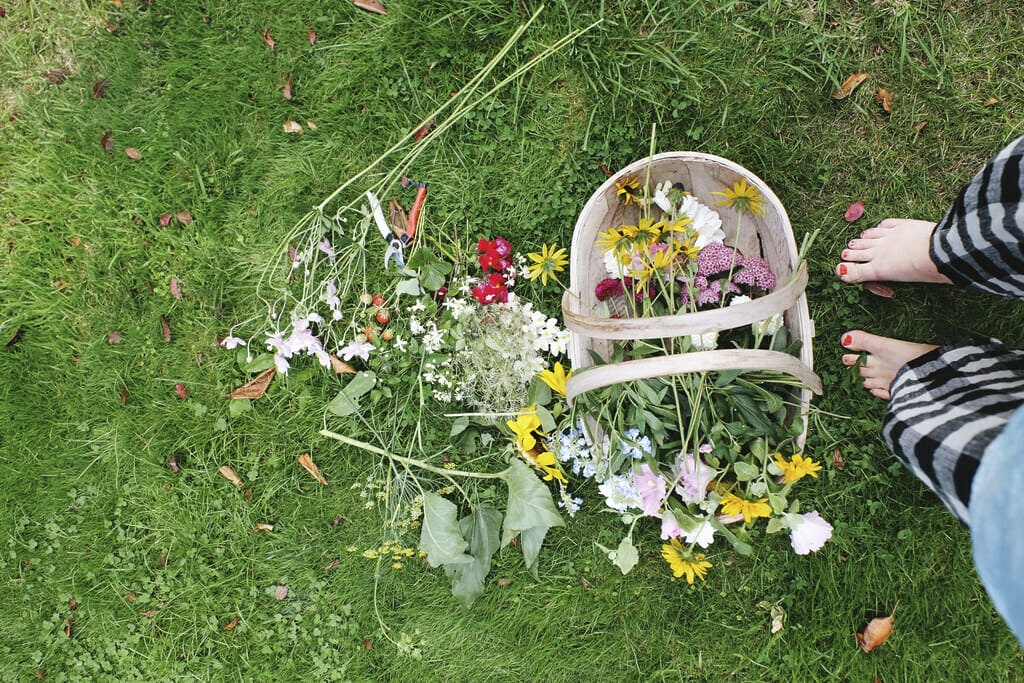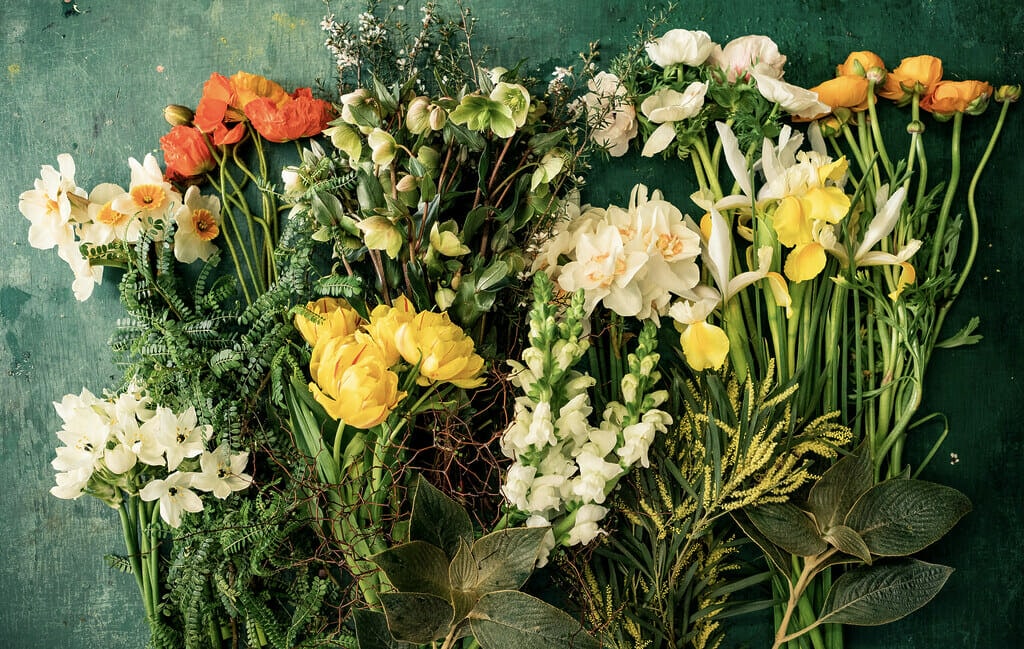 Related article: How to successfully grow dahlias at home according to a gardening expert.