Image above: A fresh arrival from Europe, the Opel Mokka-e (BEV) is a compact SUV delivering brisk performance and up to 363km of range. An arresting design leaves heaps of room for customisation. The upmarket cabin features two large screen displays in Opel's innovative "Pure Panel.
If you didn't know EVs are revolutionising the car industry then you've been living under a rock these last few years, but the reasons for buying a new car are many and not least among them whether you can fit the dog in the boot and how to allay range anxiety (it's a thing). Who knew you didn't just plug your car into a normal socket in the garage?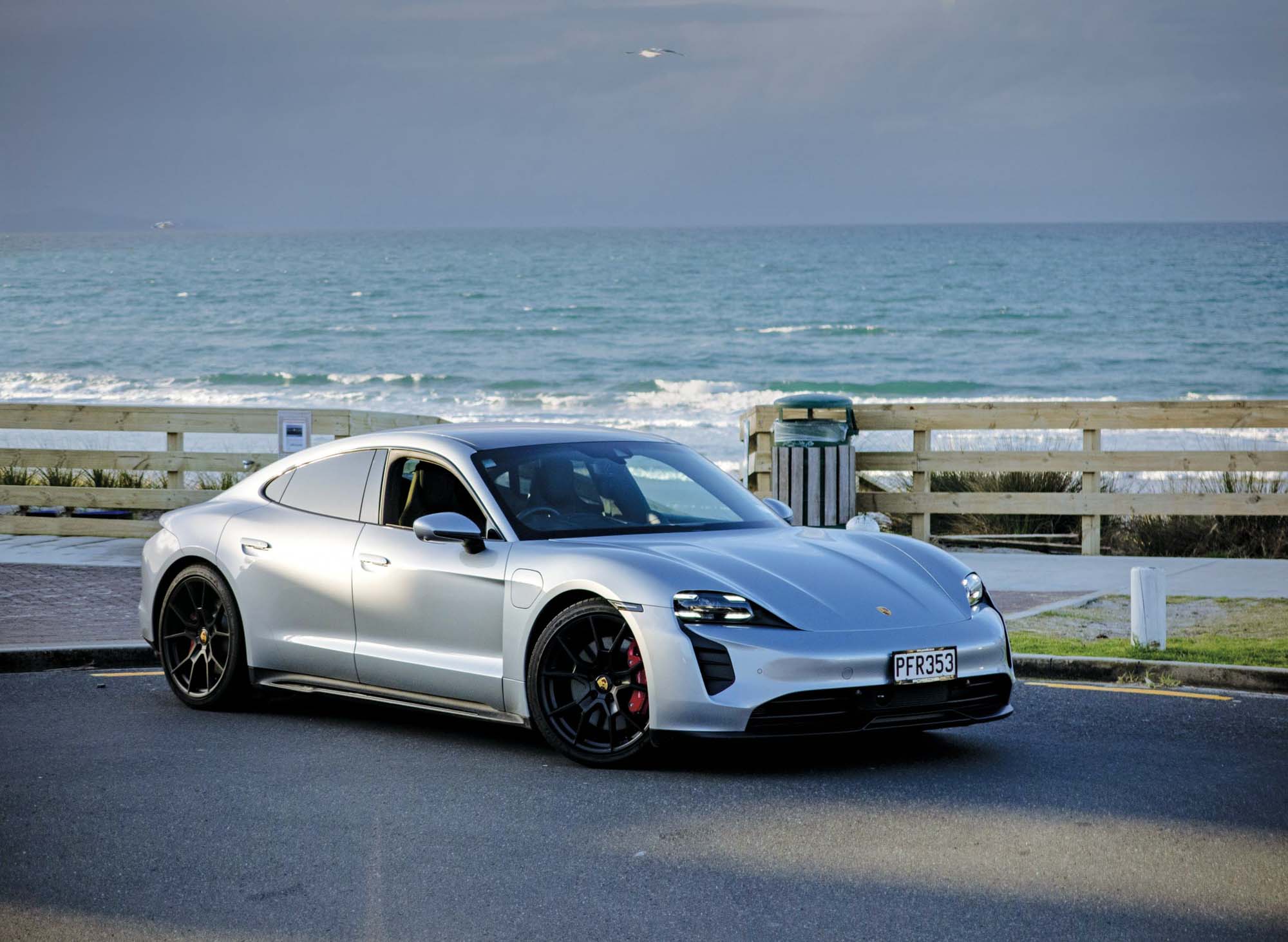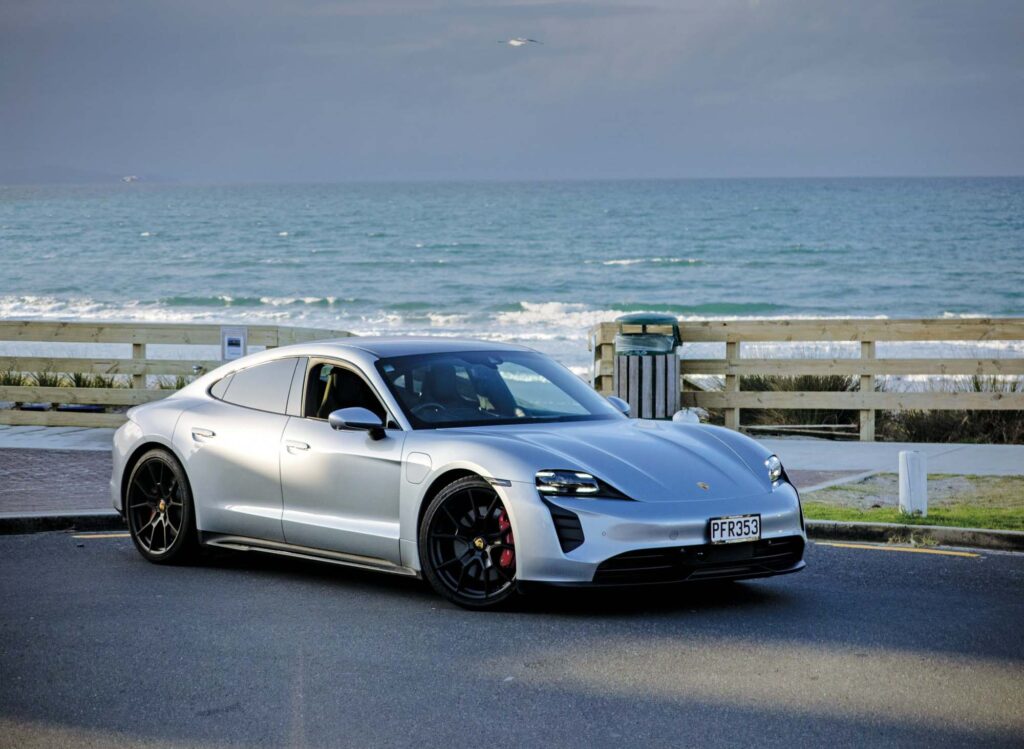 Okay, full disclosure, I am the sort of woman that stands on the side of the road looking suitably distressed at my flat tyre until somebody pulls over to help me change it. So if you too had to Google what ICE stood for (internal combustion engine as in cars that aren't EVs) then you also need the facts unbundled. These days the market is moving faster than gas prices, with the latest cars offering lower lifetime running costs, some of the best safety ratings and super fun in-car tech. We've set out to canvas the options, rate the benefits and do a bit of carsplaining.
Consider this the print equivalent of a tyre change at the side of the road.



Battery electric – BEV
Pure EVs with Zero Emissions
As batteries become more energy-dense and owners get smarter about home charging during off-peak hours (see sidebar), the equation looks even better. Plus, our nationwide charging network (spearheaded by ChargeNet, charge.net.nz) is constantly improving, quelling fears around range anxiety and mid-trip charger speed or availability.
Aside from the fact that EVs produce no tailpipe nasties, many buyers are drawn to the new and rapidly evolving EV technology. The cars showcase futuristic designs, have unique driving attributes, and benefit from lower maintenance costs due to fewer moving parts. The further up the luxury and performance ladder you look, the bigger the batteries and the prevalence of two or more electric motors. Battery capacity is rated in kilowatts per hour and typical battery efficiency is 7km to 8km of travel per kWh.


The Government's Clean Car Discount scheme makes the numbers significantly more attractive for EVs that retail at under $80,000, such as the new Nissan Leaf. A pioneer of the electric age, the Leaf has evolved in the critical areas of battery capacity, power output and energy efficiency although it's now matched or eclipsed by other pure-electric options. Not long ago, for example, Audi and Mercedes-Benz debuted a groundbreaking EV in their line-ups. Now, each offers a compelling range of electric e-tron and EQ models respectively.
Operating an EV is similar to driving any modern car. Many are based on conventional cars, so they have very similar interiors and controls. Others are bespoke designs with a real sense of airiness in the cabin and clutter-free consoles. All benefit from highly aerodynamic shapes but seat you higher to accommodate the battery packs under the floor. Rather than having radiator grilles, they are mostly sealed or "faired in" at the front and sit on wind-cheating, flat-faced wheels. Some break the silence with an artificial soundtrack.
Most EVs deliver sparky performance. There aren't any gears to worry about and electric motors don't need revs to build power, meaning full pulling power is instantly available. And driving modes or paddle shifters allow you to dial up regenerative braking to the point where you can drive largely by using the accelerator only. Lift off and the car effectively brakes for you.



Reasons to Buy an EV
• Cost-effective home charging solutions efficiently draw off-peak, renewable energy
• Energy-dense batteries offer a broad range of performance and real-world ranges
• Most new models can accept high rates of charge from growing network of fast-chargers
• EV driving has a calmer, quieter, more relaxing character
• EV tech has allowed an interesting rethink of car design, packaging, and perceived luxury
• Zero-emissions motoring portrays a far-sighted, eco-aware image
• Some EVs qualify for a maximum Clean Car rebate of $8625



Considerations When Buying an EV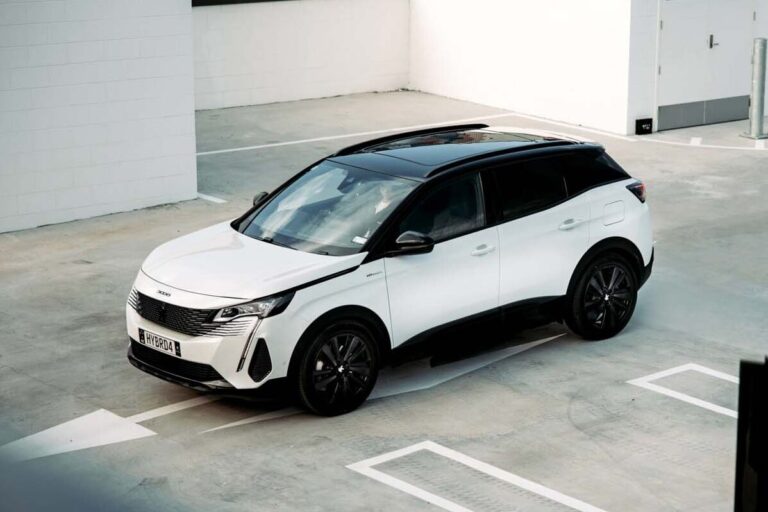 • Lower everyday running costs, but often a higher initial purchase price
• Battery range does reduce over the duration of its life
• What is the battery's driving range?
• How long is the Manufacturer's Battery Warranty as they differ across brands
• What is the battery replacement cost?



Plug-in Hybrids – PHEV
Best of Both Worlds' Potential
Any vehicle that relies on two different types of power is a hybrid. Plug-in hybrid electric vehicles (PHEVs) usually combine a plug-in battery with a petrol engine. They offer a solution that can help people into cleaner, more efficient cars rather than forcing them to hold off switching because they have concerns.
The batteries in PHEVs offer a modest (albeit improving) electric-only range, typically between 40km and 100km. Predicted electric ranges tend to fairly reflect actual usage. These cars allow day-to-day electric-only running but also make great sense for those doing lots of longer trips. When the battery is depleted, the vehicle seamlessly switches to petrol power and you use the combustion engine until you can plug in again.
For some people, a PHEV will be a better choice than an EV. Battery capacity is sufficient to contribute to major emissions savings on most journeys. Because motive power is often fully electric, a PHEV can be as slick as an EV to drive, gaining pace with ease and rewarding with great cruising refinement. But unlike the very large battery packs in pure EVs, PHEV batteries can be used to their full potential more of the time – and there are no issues with range anxiety.



Key Questions for PHEV Buyers
• Does my choice qualify for the Clean Car PHEV rebate of $5750?
• How big is the battery and what is the electric driving range?
• For my budget, will a PHEV hit the sweet spot between efficiency and overall usability?
• How long will it take to recharge at home with a bespoke charger?
• Will I be disciplined about charging regularly to get maximum battery benefits and lower emissions?
• Does the hybrid packaging allow adequate passenger and load space?
• Can I justify paying a premium for a pure EV?
Get Smarter and Safer with Home Charging
Electric vehicles are set to become the most energy-hungry appliances in your home, so it's important that you are able to control the time at which charging takes place.
While BEVs and PHEVs are typically provided with a three-pin wall plug, which is fine for temporary charging at a leisurely 2.4kW, this is not really suitable for long-term use. Installing a bespoke home charger is the safest, most efficient solution, and one that can future-proof your property.
Smart-charging systems allow you to best take advantage of optimal charging times when prices are lower and the highest percentage of electricity on the grid is produced from renewable sources. Being connected to the internet allows great flexibility when adopting new features
and automation.
One of the most common dedicated AC chargers is rated at 7.4kW. As this can pull up to half a home's maximum energy load, consider a charger that offers home overload protection. It will monitor your electricity draw and throttle back its charging speed as you get close to the maximum load threshold. This will enable you to achieve as fast a charge as possible – up to 40km of range in an hour – in a safe manner.
As with your phone, you can prolong battery life by not fully charging the battery, not running it flat, and not using a rapid charging facility regularly. The very best operating range for long-term battery health is between 20 and 80 percent. Expectations around battery durability have increased to the point that the typical battery only loses about 2 percent of its charging capacity each year.



Regular Hybrids – HEV
Proven Efficiency without a Plug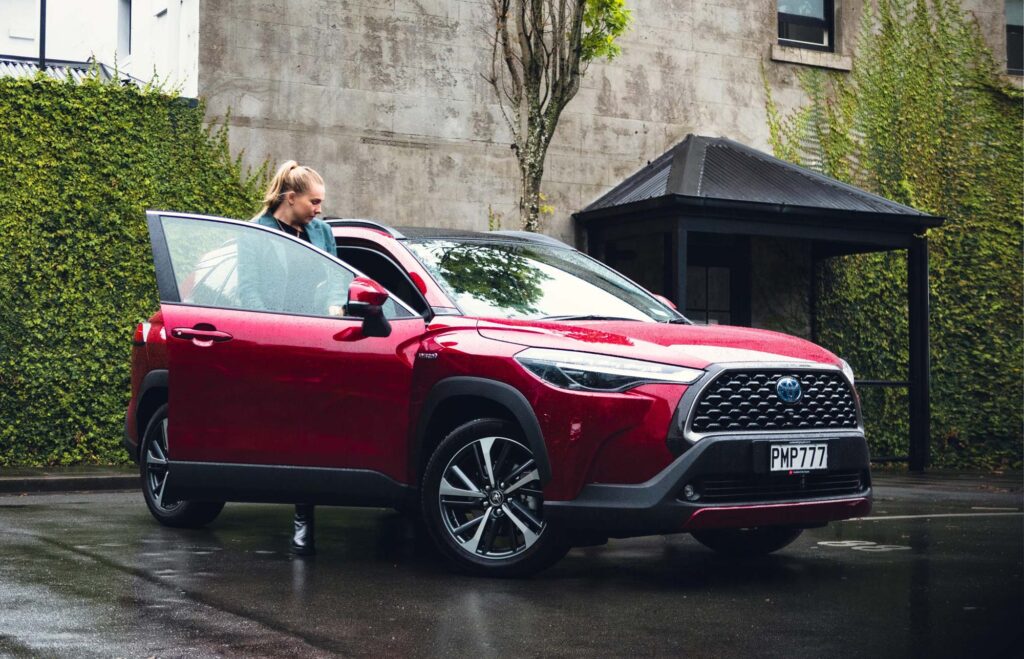 The average Kiwi motorist travels around 40km per day and uses about 3L of fuel. That translates into daily CO2 emissions of around 6kg. We need to slash that figure to attain a more acceptable global standard for our fleet efficiency, one that would require the average car to use about 1.8L of fuel per day. With this in mind, hybrid petrol cars continue to fit the bill.
For many, the Toyota Prius is the car that popularised hybrids. A range of models now exemplify Toyota's well-honed hybrid tech, including the all-new Corolla Cross, the RAV4 SUV, and Yaris hatch. Each features a conventional petrol motor and small battery pack with an electric propulsion system, so it can be powered by electricity alone for short distances. Otherwise, the battery/motor assists the combustion engine, reducing fuel consumption and boosting performance.
Hybrids excel around town and in stop-start traffic. Note that you don't plug in a hybrid as it is effectively self-charging. The battery is recharged by energy recovered from braking and deceleration, or sometimes from the combustion engine when driving conditions permit.
Most hybrids are now eligible for rebates under the Government's Clean Car programme (see below), although, unlike plug-in vehicles, they do not benefit from a flat rebate. Various discounts are calculated on the CO2 outputs of individual models, and the more efficient the vehicle you buy, the greater the potential rebate.



Serious Savings from Clean Car Discounts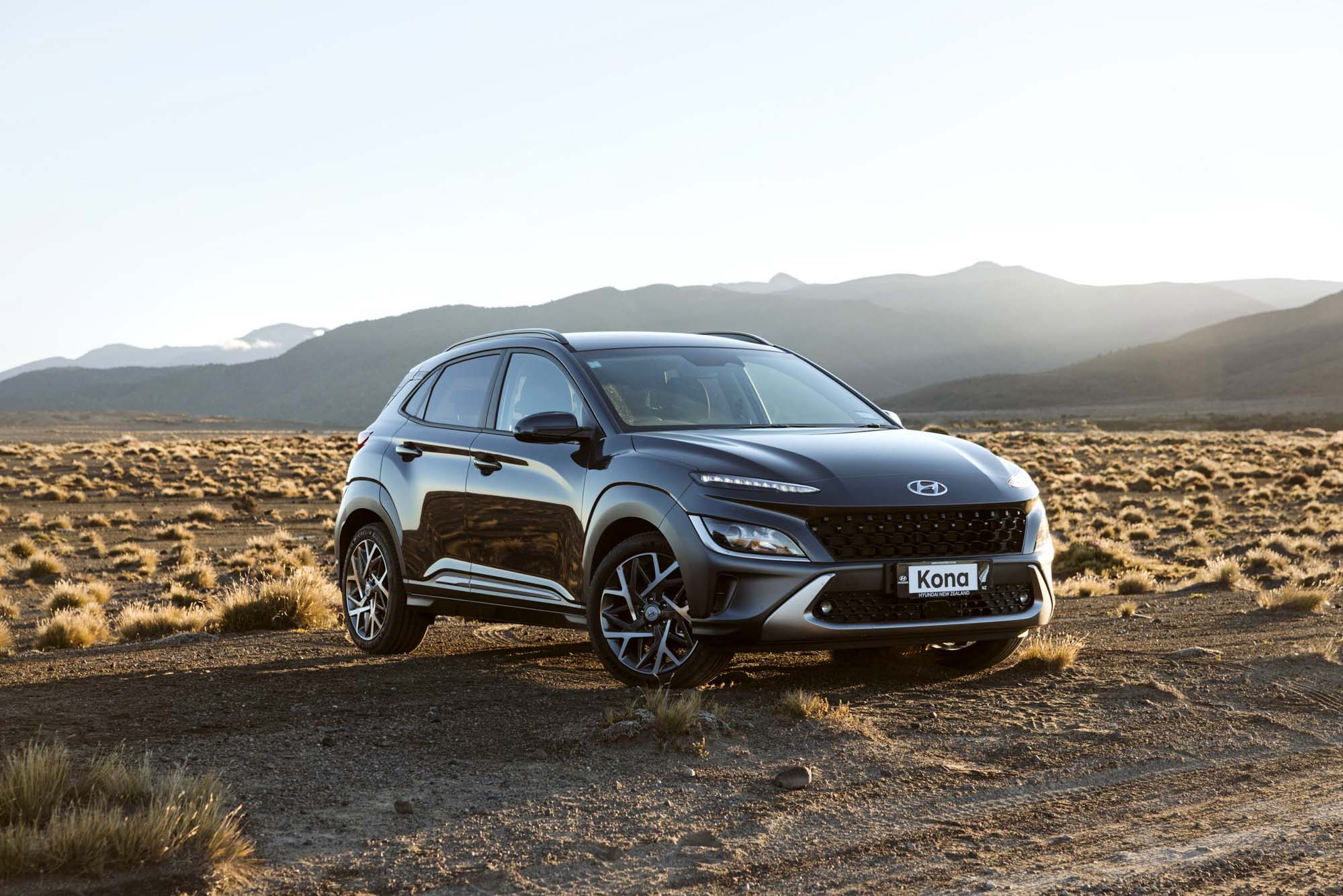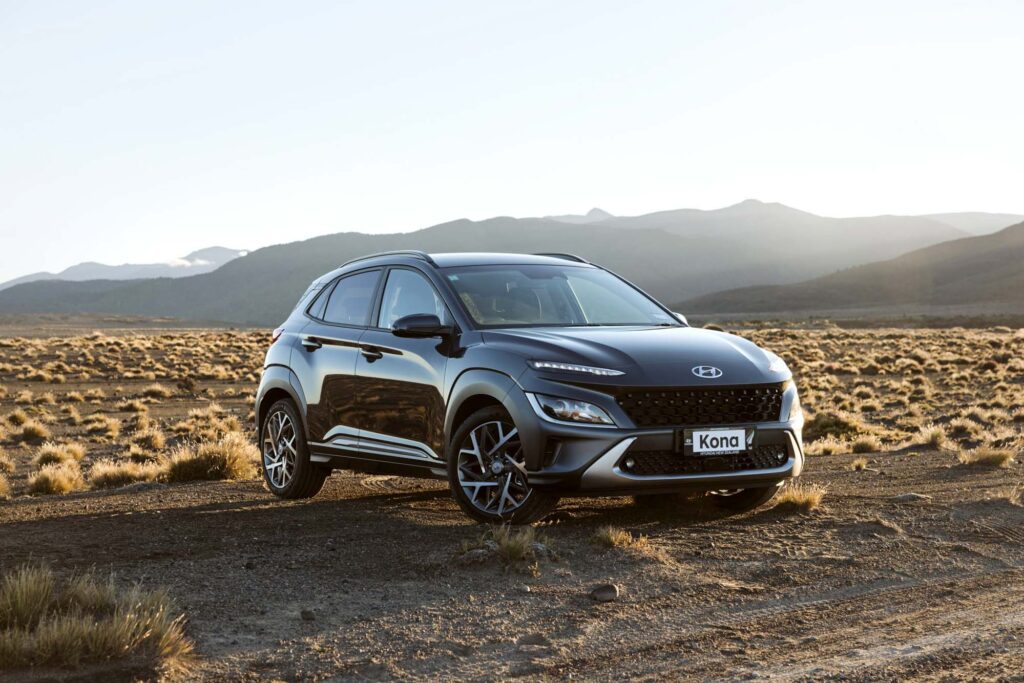 Our transport system generates about 47 percent of New Zealand's carbon emissions and 21 percent of greenhouse gas emissions. The Government's response: a Clean Car Standard that incentivises zero- or low-emissions purchases, especially those with a plug.
The Clean Car Discount scheme introduced in July 2021 reduced the upfront purchasing costs of many EVs and PHEVs. The maximum rebate remains $8625 for a new EV and $5750 for a new PHEV. To qualify, new cars must cost less than $80,000 and have at least a three-star safety rating.
The scheme was recently extended to apply a scale of Clean Car rebates to a broader range of low-emissions hybrid and ICE vehicles. There is support available for all fuel-efficient cars that consume up to around 5.5L/100km.
Looking ahead, the Government has set ambitious CO2 reduction targets for every year from 2023 to encourage new car importers to supply an ever-greener fleet of low-emissions vehicles. To make showroom shopping easier, colour coded Emissions and Energy Economy labels indicate a car's eco credentials. Green is good, and indicates rebate eligibility; blue is neutral; and red means the car incurs a penalty in the form of an emissions fee payable to the Government at the time of sale.



Low-Emissions ICE-LEV
Advanced Performance and Economy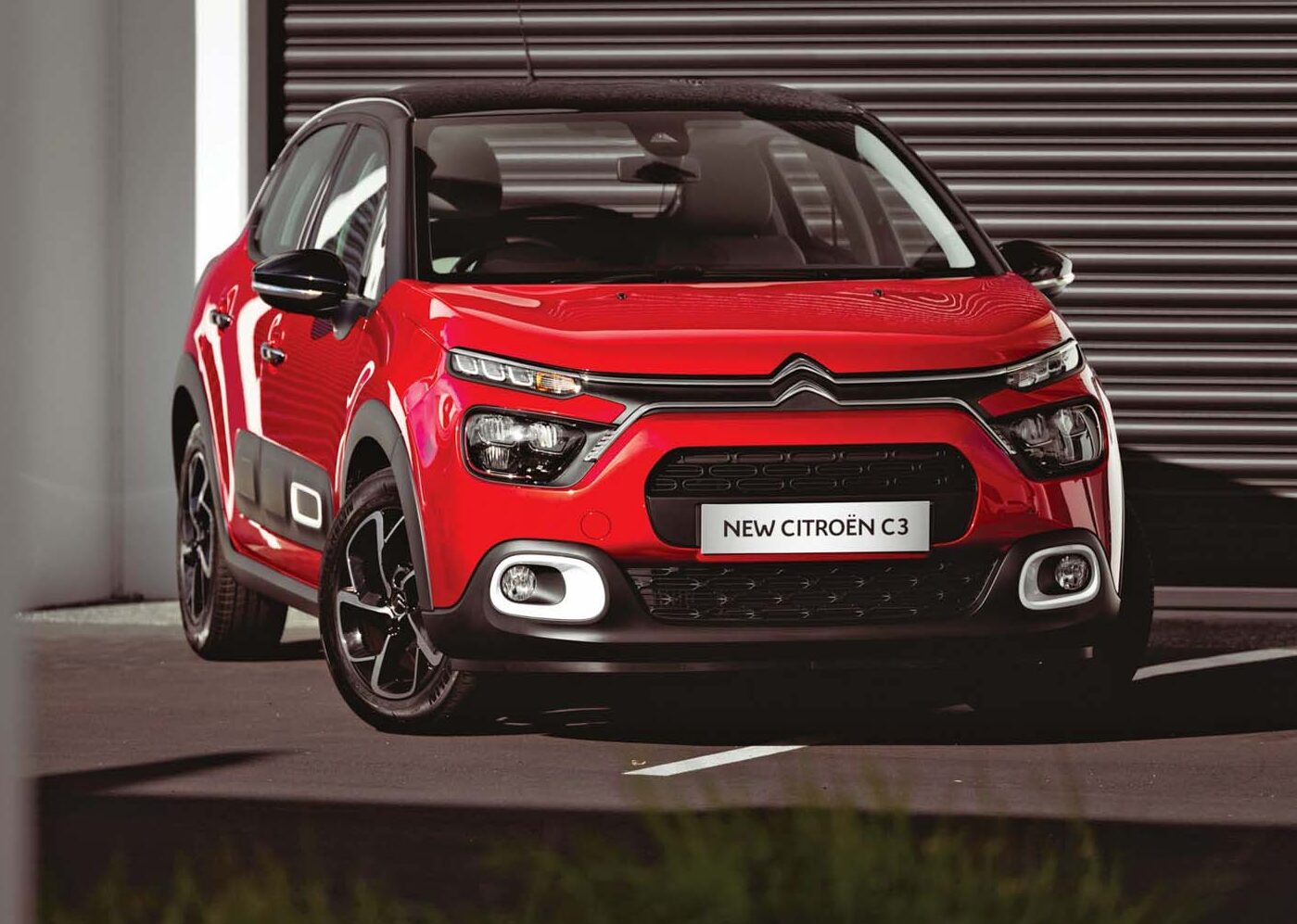 The very best Clean Car endorsements tend to come from satisfied owners of EVs and PHEVs. Most accept one or two compromises with their vehicles but have found the upsides to be considerable, especially the efficiency and driving attributes. For those who have made the switch, buying another regular car would be like turning back the clock on the progress made towards emissions-free motoring.
However, car manufacturers have been continuing to refine traditional internal combustion (ICE) technology to the point that the new generation of petrol-powered cars is incredibly efficient and still highly relevant. Besides low emissions and outstanding economy, other ICE hallmarks include attractive price points, excellent performance from compact turbocharged engines and trick transmissions, and the sort of mainstream refinement that was once the preserve of bigger-engined or premium cars.
A recent development is the emergence of ICE-powered Mild Hybrid vehicles. They might not drive on electricity alone but they have an ability to recover and store energy to reduce fuel consumption, enabling coasting at speed and further energy-saving at low speeds. Expect this technology to become standard across much of the industry in coming years, extending the life cycle of petrol engines in the process.
European marques have generally outperformed with efficient petrol engine development. Peugeot, Citroen, Opel and Audi are all prime examples of "future-fit" brands offering low-emissions ICE models developed to meet stringent European regulations.



Why Hybrids and Low-Emissions ICE Make Sense
• Potential Clean Car rebates due to low emissions
• Can be brilliant solutions while you contemplate the transition to electric
• They hit the sweet spot between affordability and sensible running costs
• Self-charging hybrid technology comes to the fore around town
• All meet broad expectations around practicality, safety and tech features
• The occasional fuel station fill-up remains quick and convenient
• Huge potential range per tank means peace of mind on long trips

This article is proudly sponsored by Armstrong's automotive group, offering 18 international vehicle brands across 35 brand locations in Auckland, Wellington, Christchurch and Dunedin. Armstrong's range of vehicle brands across low emission, hybrid, plug-in hybrid or full EV vehicles is unmatched. Whether it's for a new, demonstrator or quality pre-owned vehicle, the Armstrong's team can help you with your next motoring journey.
To view some of the EV, hyrbid and low-emission vehicles available today click here.