Top five trends we expect to see down the New Zealand Fashion Week runways this year.
As the fashion world frantically gears up for the much-anticipated New Zealand Fashion Week, one thing is clear – this season is all about switching things up and embracing new trends that are sure to make a statement. From August 29th to September 2nd, the fashion-forward will flock to Auckland for this eagerly awaited event. We're sure to be shown stunning innovations and witness fashion's ability to reflect the ever-changing zeitgeist. But what exactly are we in for? We can't exactly see the future, but here are our top 5 trend predictions for NZFW 2023.



Long Hemlines
It's said that as the price of things go up, the length of skirts go down. It's no secret that Aotearoa is facing a recession, which is affecting a whole lot of things – including fashion trends. We're sure to see elongated hemlines this season, as people subconsciously tend to dress more modestly during times of economic uncertainty and hardship. This global phenomenon is called the 'hemline index.' I also think we could be seeing a hemline that was popular during the 1920's – the handkerchief hemline. This flimsy, jagged hemline is reminiscent of – you guessed it – a hanky! Major flashback to the flappers.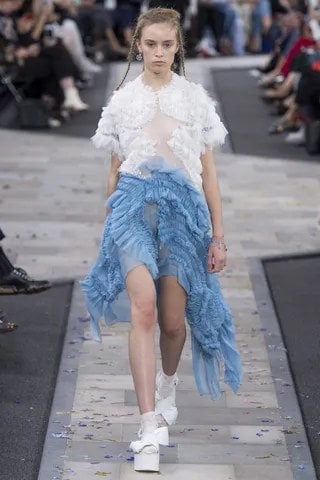 Bows
Bow-mania has been lingering in the wings for long enough and it's about time they hit centre stage. When you think 'bow' or 'ribbon' it's likely you match the two up with 'pink' or 'girly', and while this bow trend is a celebration of girlhood, it's also best styled with anything that creates juxtaposition. Wearing all black (as we kiwis are never shy of), anything chunky or edgy paired with a big ol' bow, and voila – we've got a walking antithesis.


Chunky Belts
Gone are the days of minimalist belts that are designed purely to hold your pants up. This season, belts are all about making a statement, with gold or silver fixtures, a few sparkles or gem stones thrown into the mix, and anything that adds a bit of bling and chunks up the belt. If you aren't about bold belts, try layering multiple belts, another super cute trend we've been seeing everywhere.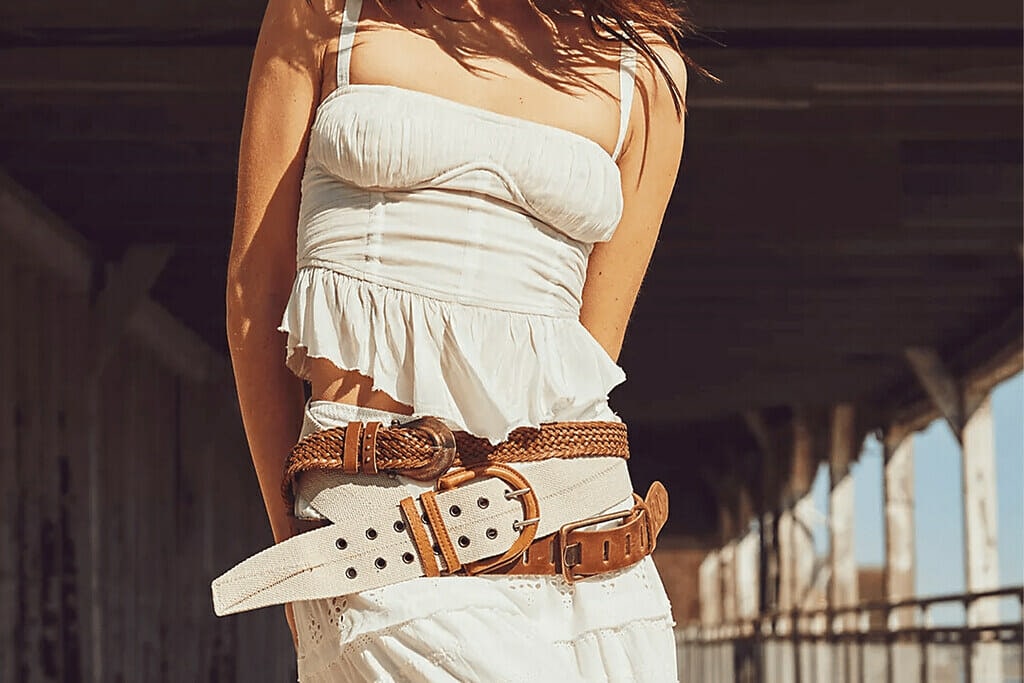 Flowers
Flowers? Don't you mean florals? Not exactly… Many fashion weeks around the world have featured very large, theatrical looking flowers – not just on garments, but as garments. Lilies, anthuriums, poppies, and other flora have been spotted on tops, dresses and shoes. Look out for giant (or teeny tiny) flowers during Aotearoa's turn at fashion week – who knows how this trend will translate on our side down under.



Utility
Pockets, buckles, zippers, buttons, pouches… anything that adds functionality to garments is a big yes this season. It's all about utility lately, and we can expect to see this trend on the catwalk in Auckland later this month. The utilitarian trend speaks directly to the uncertainty we're living in (economically and environmentally). So much so that some have renamed this trend 'apocalypse dressing' as it infuses function with style. The utility trend has been major throughout all of 2023, so it would be more surprising if we don't see it during NZFW.
Get ready to be 'wowed' once more by the ingenuity and brilliance of the fashion designers in Aotearoa. Whatever it brings, this season is sure to showcase a range of styles that celebrates individuality, creativity, and culture. Until next time, keep your belts chunky, your hemlines elegant, bows bold, flowers theatrical, and embrace the utility trend as the powerful symbol of resilience and adaptability. When the curtains draw to a close on what is to be another remarkable New Zealand Fashion Week, it will remain clear that the world of fashion is as dynamic and ever-evolving as ever.
Related Article: New Zealand Fashion Week's Star-Studded Designer Lineup