If you're a bride-to-be planning a wedding, you're probably spending most of your spare time scouring Instagram for the greatest bridal inspiration to incorporate into your own big day. Where better to start than with your wedding venue?
Holding a wedding in New Zealand has its plentiful perks. Gorgeous lighting, minimal styling needed, and plenty of space to celebrate under a blue sky or starry night. In a nation synonymous with natural wonder and open spaces, couples are truly spoilt for choice between romantic wine regions, lush greenery, and dramatic coastline views.
Exchange vows surrounded by breathtaking, unrestrained nature and then enjoy the understated elegance of a garden reception—all within the same venue! To help you in your search, we've compiled a comprehensive list of the best New Zealand wedding venues across the country.
The Hunting Lodge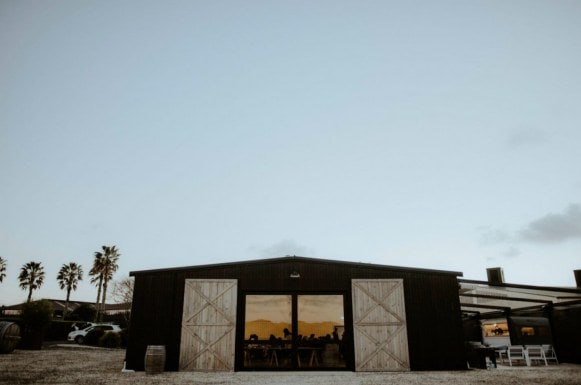 Nestled only 35 minutes from the city centre, in the historic vineyards of Auckland. The Hunting Lodge's black barn has a white interior and exposed concrete floors, making it a versatile venue for weddings of any size.
Whether you're making use of the close by Muriwai Beach, or the neighbouring Riverhead Forest. You'll never run out of places to take pictures at this location. Imagine quaint country decor with a contemporary edge.
Stone Terrace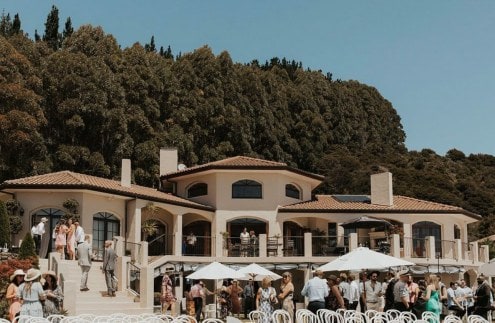 The iconic Hot Water Beach coastline plays the backdrop for a dramatic clifftop ceremony located at Stone Terrace in Coromandel. Upon arrival, it's impossible not to notice and remark on the stunning views from this secluded area of Hot Water Beach. The light glimmering on the water and coastal flora waving gently in the ocean breeze – it's the ideal outdoor ceremony location imbued with rugged romance.



Rippon Hall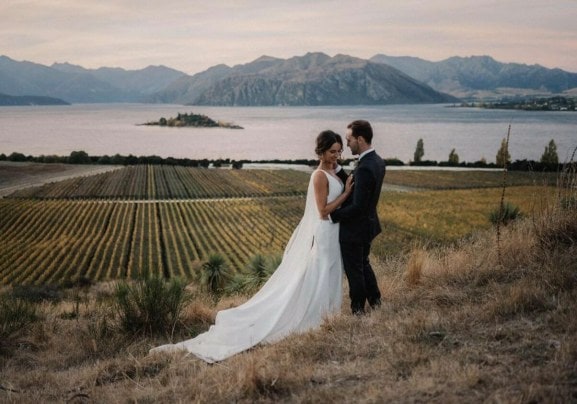 Situated atop Rippon hill, the hall and its surrounding outdoor spaces offer a spectacular location for outdoor weddings. The natural amphitheatre offers views out over the vines to Lake Wanaka and the Southern Alps. Some couples choose to carry on in the amphitheatre for toasts, canapés and lawn games. While others opt to move the celebrations up the hill for closer access to the comforts of the stunning main building.



Tantalus Estate Vineyard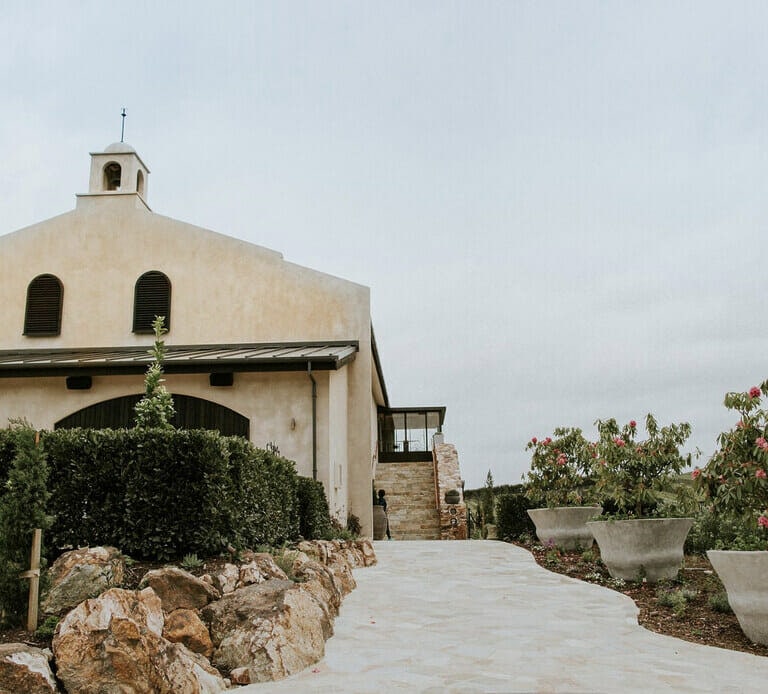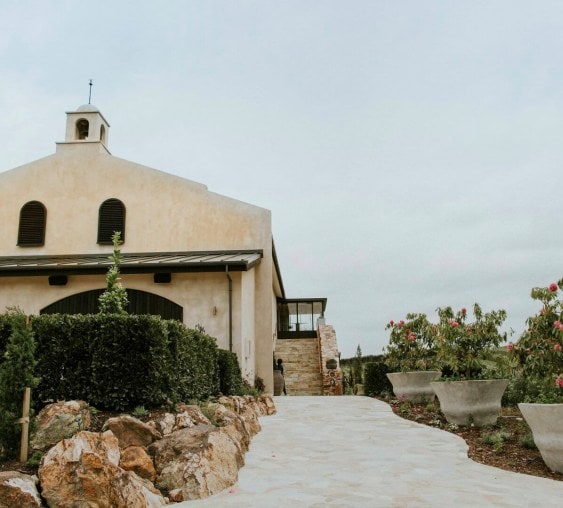 Tantalus Estate's gently sloping vines can be found in Onetangi, Waiheke's famed wine-growing region. Tantalus Estate is a beyond-beautiful wedding venue. It is situated only 35 minutes by ferry from downtown Auckland, making it an ideal spot for the ceremony, pictures, canapés, and reception. You'll meet Olive trees, Macadamia trees and endless vineyards to truly feel lush amongst the estate.
You will fall in love with the wines, the views and the hospitality here. Simply perfect for your or your best friend's day.
Backpaddock Lakes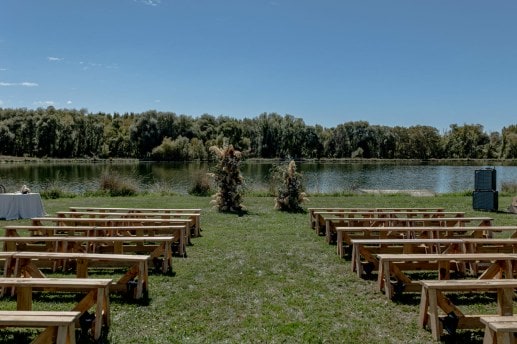 Backpaddock Lakes, located in the heart of the Hawkes Bay wine region and flanked by the spectacular and ever-changing Ruahine Ranges, provides an elegant setting for your 'I do's.
Their rustic lakeside barn opens to peaceful views, and the adjacent wetlands offer unlimited photo opportunities… or a quiet moment for you and your love.
The interior of the barn is lined with locally milled timber, providing a blank canvas for you to style your perfect wedding.
Edgewater
Celebrate your love by the water. Wanaka's only all-inclusive lakefront wedding venue. New Zealand's one-of-a-kind lakefront venue, with breathtaking mountain views and a large and natural backdrop, is ideal for your big day.
Start your day from the on-site helicopter pad and be whisked away to the breathtaking mountain summits. Then come back down to celebrate with your loved ones in their stunning reception.