When Desiree Reid-Whitaker started making spirits, she never imagined her South Island distillery would be celebrated across the world. She talks to Sharon Stephenson about pouring everything into a brand-new business and becoming the toast of the town.
The first time Desiree Reid-Whitaker tried whiskey, she had to have her stomach pumped!
"I was 16 and had never really drunk before," recalls Desiree. "Friends were going to a party, so we bought the cheapest thing we could find, which was a bottle of terrible whisky. I ended up being taken by ambulance to Timaru Hospital where they pumped my stomach."
The irony that she went on to open The Cardrona Distillery isn't lost on the 42-year-old. Even more ironically, Desiree isn't from a family of drinkers: her mother is teetotal, her father rarely drinks and their dinner table wasn't a place where wine and spirts were discussed or consumed.
That didn't stop Desiree from founding New Zealand's largest single malt distillery, tucked into the lush green Cardrona Valley about halfway between Queenstown
and Wānaka. The day we speak, it's the sort of September morning that makes it impossible to feel anything but happy: sunshine streams through the windows of the purpose-built distillery, evidence that the curtain really has come down on winter.
You might not be familiar with her name, but if you're interested in good food and beverages, you'll probably know Desiree's award-winning products – single malt whisky, vodka, gin and two liqueurs that are sold everywhere from Australia to UK retailers Harrods and Waitrose.
The business turns six next month and, as you can imagine, it was a wild ride getting from A to B.
The mother-of-two documents the highs and lows of that ride in her new book, The Spirit of Cardrona. Splicing her journey with the ingredients and distilling methods for whisky, the 288-page coffee-table book is illustrated with stunning shots of life at the distillery and the gobsmackingly beautiful Cardrona Valley.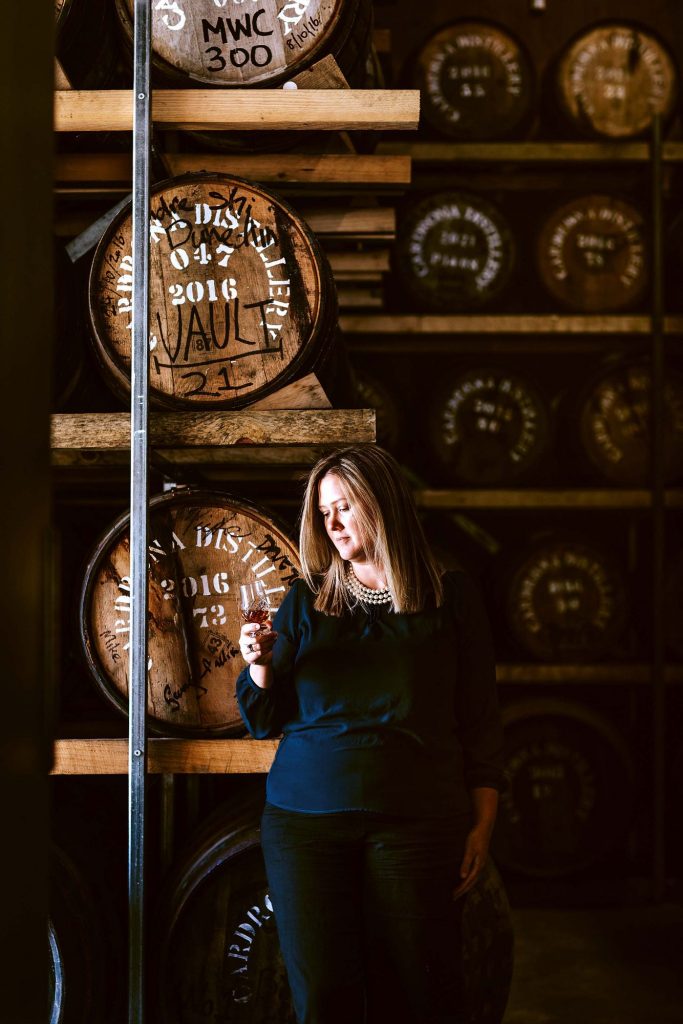 "Did I think I would one day be making spirits?
Probably not, but I've always wanted to work for myself, as my dairy-farming parents did. They were tenacious and hard-working – they had to be in the '80s when they had a huge loan and interest rates were around 20%. Such were the pressures on farmers that Dad's best friend, our neighbour, committed suicide. But my parents taught me that anything is possible if you're prepared to work hard and make sacrifices."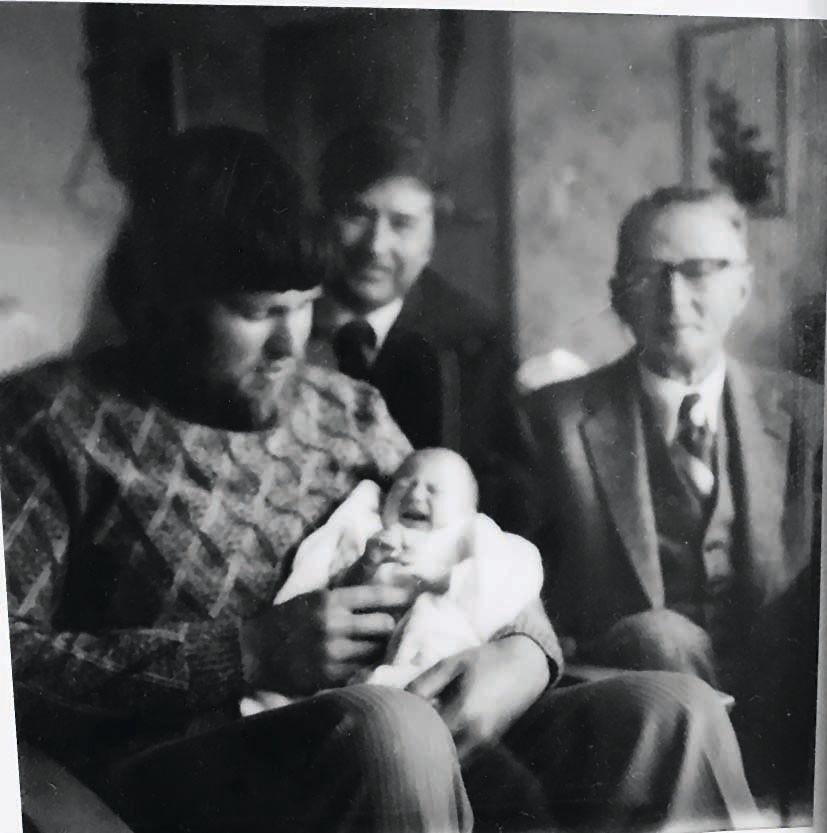 Her dreams didn't involve becoming a lawyer, but she was bright so did two years of a law degree before heading to London where she spent a year working in pubs, serving people like singer Nick Cave and learning all she could about the food and beverage industry.
"London was the making of me," she says. "It opened up a whole new world for someone who'd never really left her small home town."
Back in Aotearoa, Desiree switched to a business degree at Massey University ("My brain is wired for business," she says) and eventually moved back south. But when her marriage to a farmer ended, Desiree realised she needed to find "something I was really passionate about".
That turned out to be perfume. Because perfume is made with alcohol, it necessitated a detour into alcohol production.
"I travelled to the US and Scotland to find out how to make alcohol. The more I learned and the more I saw, the perfume fell away and the idea of making spirits took hold."
If Desiree ever did one of those personality tests, you just know she'd end up in the Type-A quartile. She spent almost three years fully immersed in the world of craft spirits, criss-crossing the globe to meet distillers, making contacts and setting the groundwork for The Cardrona Distillery.
It wasn't all smooth sailing. As Desiree notes in the book, finding a site and getting the 700sqm distillery built was another matter. Not to mention shipping and installing bespoke copper stills from Scotland.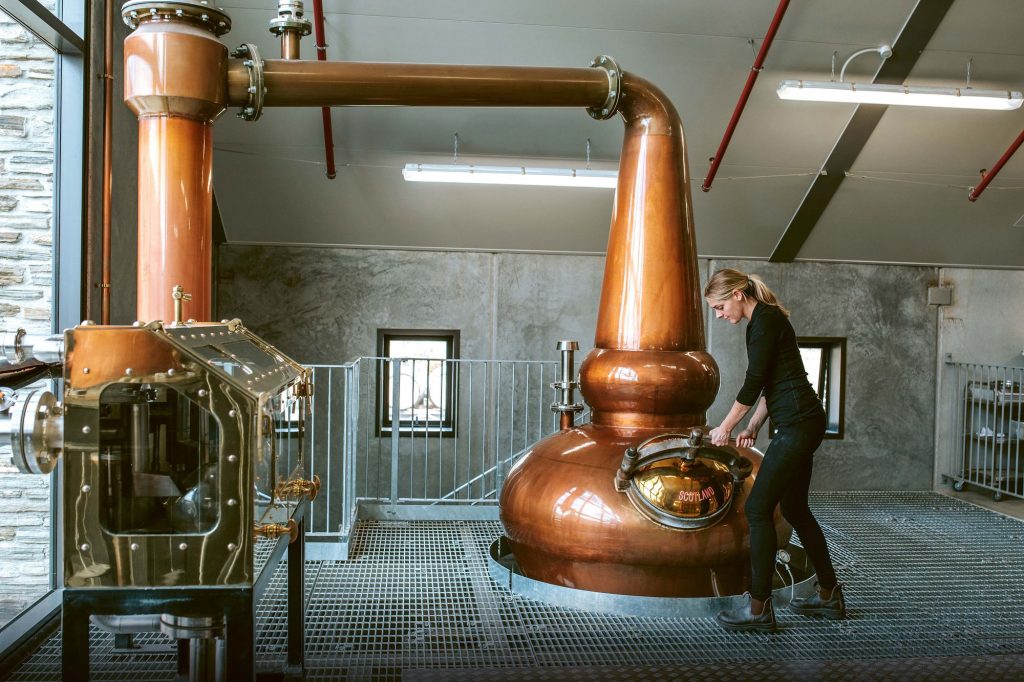 But in 2015, four years after she first Googled "how to make whisky", Desiree opened The Cardrona Distillery. Today, 40 staff make everything from scratch, using local ingredients such as malt, orange skins from Gisborne and elderflowers they comb the surrounding countryside for. That includes an all-women distilling team and a UK-based marketing team who Desiree recently visited.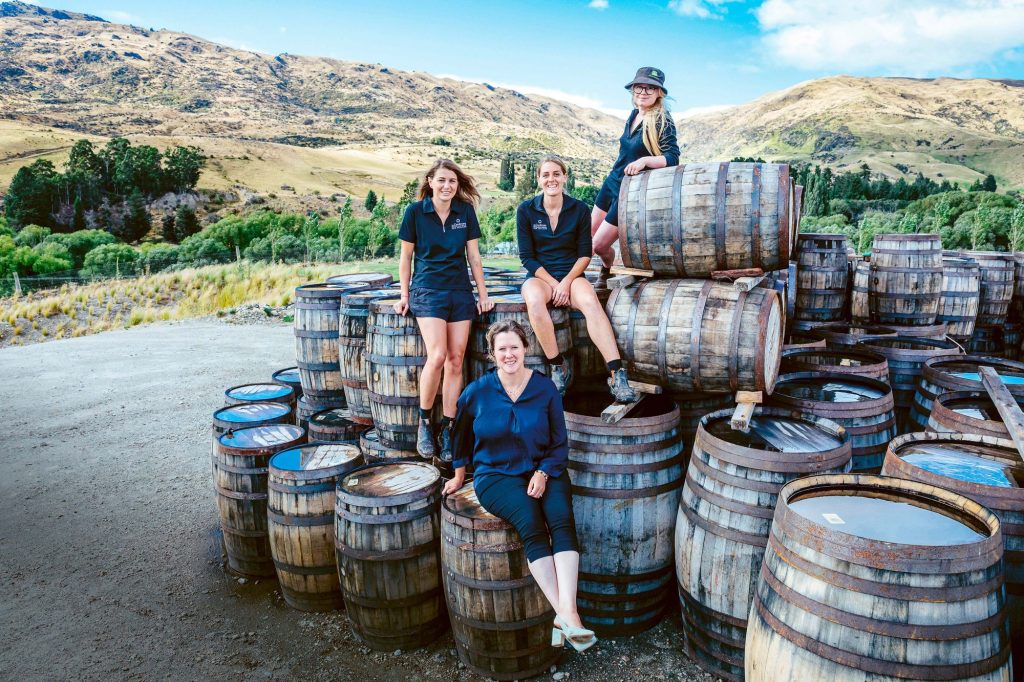 "It was such a surreal trip, there was no one on the plane! I spent 6 weeks in the UK, seeing the team and recruiting a sales director. And then there were two weeks in managed isolation on my return, so it was a long time to be away from my family."
She's referring to her son Ritchie, six, four-year-old daughter Reid and husband Ash Whitaker, 46, the children's main caregiver.
"Ash is a partner in the business, along with my parents and two other partners. I couldn't do what I do without them because running an operation like this with two small kids isn't easy," she admits.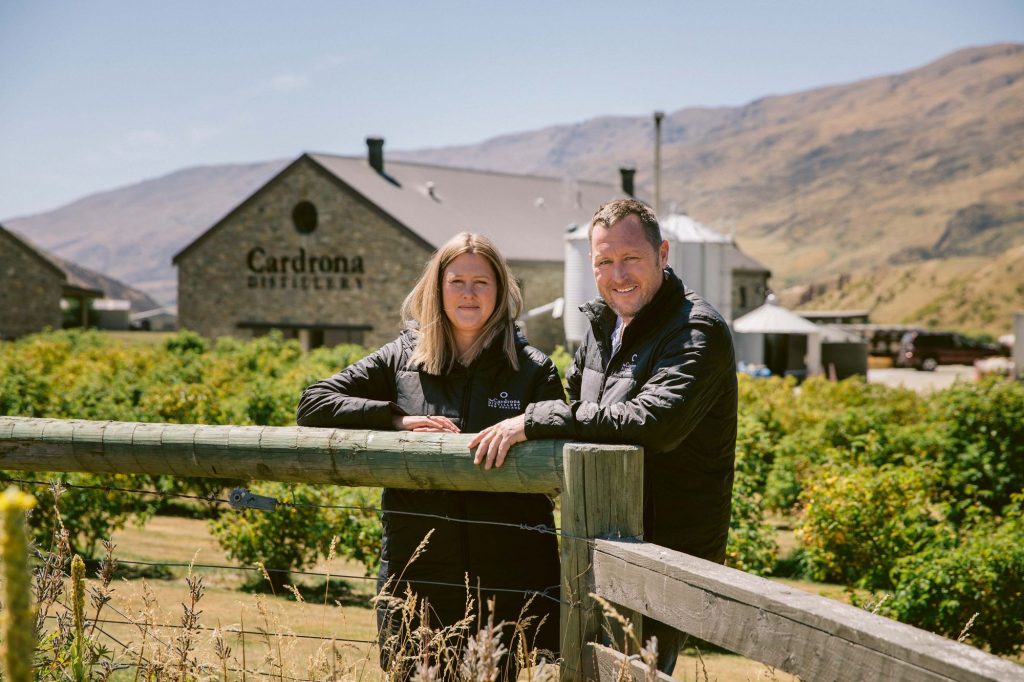 Desiree is clearly doing something right. Not only did she win NZ's best single malt at the World Whiskies Awards two years in a row, last year the
respected global Whisky Magazine named her product one of the top 50 whiskies ever made.
It's an admirable achievement in an industry usually dominated by men working with other men in a room full of men.
But Desiree says she's never had to fight for a seat at the table. "I was lucky that everyone from Scottish distillers to bank managers took me under their wing. I'm also used to being the only woman in a room full of old men – for example, I was 27 when I was elected to the Fonterra shareholders council, the youngest ever elected representative. Maybe I've been blind to sexism, but my philosophy is: if I don't notice it, then they don't notice it."
The single-minded determination Desiree brings to making award-wining spirits leaves room for little else.
"Hobbies?" she asks. "My hobby is whisky! If you want to do something big, then it becomes something of an obsession. Apart from my husband and children, the business is all I think about."
Women in distilling
Women are actually credited with inventing distilling, reaching all the way back to 1400BC when it was believed females created the devices for distilling plant extract. But women's place in distilleries has risen and fallen with the levels of sexism in society, nearly dying out during the Dark Ages and being violently suppressed in the witch-hunt era when a bottle of aqua vitae (ethanol) amounted to evidence of witchcraft. Then there was the conservative climate of the 1940s and 1950s when women often weren't allowed to enter a bar, or a distillery, without a man.
Later, many women were prevented from working in distilleries for reasons as bizarre as not being able to climb ladders for fear of indecency (clearly trousers weren't an option), and that a woman menstruating in the fermenting room might throw off the scent!
Thankfully, the last few decades have seen women around the globe break into the industry, turning the world of distilling and spirits into a more diverse and interesting place.