Although a popular classic, a solitaire diamond on a gold band is not unique enough for everyone's taste. Whether the ring features a coloured jewel or boasts an unusual size and shape, alternative engagement rings are rising in popularity!
Luckily for those with an unconventional preference, we have found a few jewellers that sell a diverse collection to suit all tastes.
John Franich Jewellers is one such jeweller, based in Westgate, West Auckland. Their unique ranges are a stand out from the crowd.
We've picked out a few breathtaking engagement rings below that will really make a statement.
Wednesday Chic
18k Rose Gold 1.84ct Oval Grey Spinel & 0.22ct Pave Diamonds Ring $5,500.00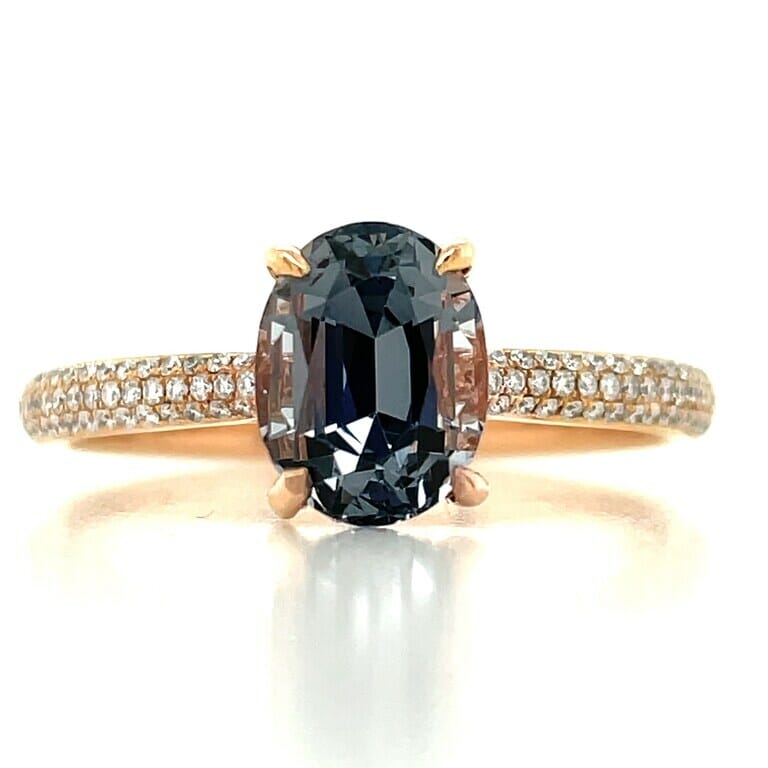 This dark blue grey Spinel stone is set in 18k rose gold with a glittering shoulder of diamonds. If your latest go to look is a little on the "Wednesday" gothic side, this one's a perfect fit. The rounded curve of the cushion cut softens the edginess of the look and also ensures its brilliance and incredible reflection in the sunlight.
Fit For A Princess
9k Rose Gold Octagonal Morganite & Diamonds Ring $2,500.00
If Taylor Swift or Blake Lively are more your taste, nothing is more beautiful than the soft shades of pink you can get with a Morganite stone which looks exquisite in a rose gold setting. We love this exquisitely feminine Morganite ring from John Franich Jewellers with its charming peachy-pink hue and rose gold band. Morganite represents love and joy, and adds a subtle twist to the traditional engagement ring look.
18k Tri Tone 1.10ct Pear Sapphire Light Pink & White Diamonds Cluster Ring $11,500.00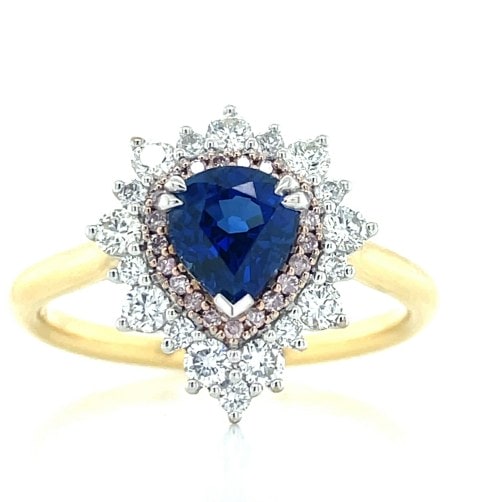 One of the most famous engagement rings in history has to be the Princess Diana sapphire. Fit for a royal, this incredible Sapphire cluster ring is a show-stopper. The arresting blue pear Sapphire originated in Madagascar and is complimented by the delicate light pink diamonds that surround this beautiful hero stone setting. A classic statement of enduring style.
Channeling Your Inner Madonna
18k Bitone Diamond Cluster Ring $6,500.00
This glitzy and glamorous ring is a bling ring dream. If you love some character and a lot of sparkle you will definitely stand out with this beautiful piece. The cross-shaped structure is a match made in heaven for someone who is not afraid to rock an eccentric piece.
And Just Like That
'Ahava' Platinum 3.36ct Cushion Indicolite Tourmaline & Trapezoid Diamonds Ring $12,000.00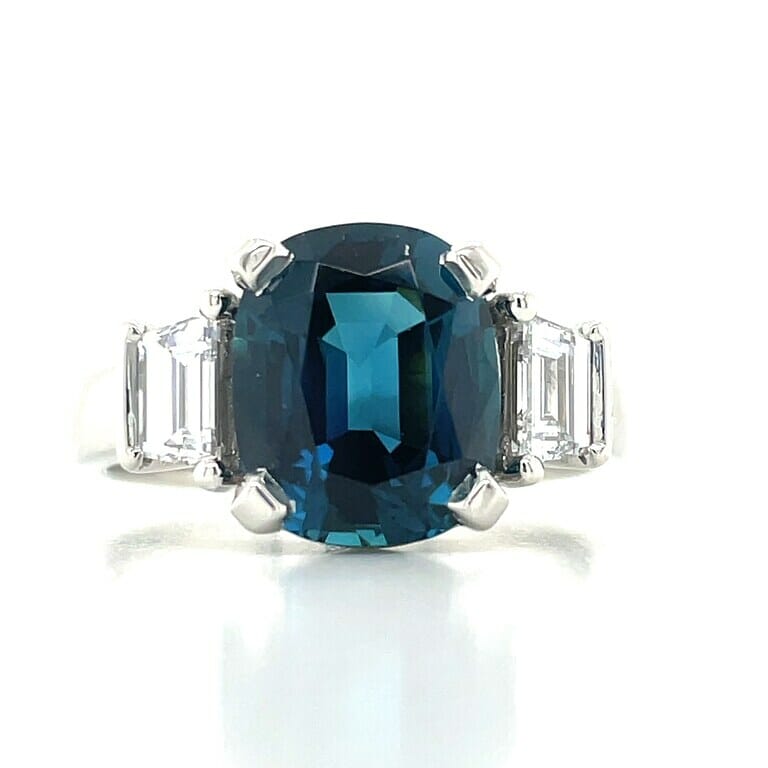 When Big proposes to Carrie with a black diamond ring, Carrie asks "why black?" to which Mr. Big replies "because you are not like anyone else." The black diamond ring ushered in a new wave for non-traditional engagement rings. Radiating peace and serenity, this intense rich blue black Tourmaline is a rare and special find. This engagement ring is quietly luxurious without being too flashy – and you are unlikely to find someone wearing similar.
Ultimately, whether it's a dazzling blue sapphire, vintage-meets-contemporary bling, or feminine and delicate jewels, the essence of engagement rings lies in the symbol of love and devotion. You don't have to settle for the traditional diamond ring if it isn't your cup of tea – forge your own path and wear jewellery that speaks to you, makes a statement and generates conversation every time.
Visit https://jfj.co.nz/ to start your diamond journey today. John Franich also offers Afterpay to help spread the upfront cost of your investment.
Related Article: Is A Bigger Diamond Really A Better Diamond?