Ethical shopping advocate Danni Duncan bids farewell to Christchurch and explores the haunts of her new Hawke's Bay hometown.
Where in Napier do you live?
We currently live on Hospital Hill with a view over the suburb of Ahuriri and the ocean. It really is the perfect spot.
Why did you move from Christchurch to Napier?
Since my husband Alex and I met, we've always talked about moving to the North Island as we really love the warmer climate and lifestyle here. On our honeymoon we did a road trip around different towns and cities and Napier felt the most like us. We've settled in really quickly and are so glad we made the move.
Who do you live with?
It's just me, Alex and Stanley the cat.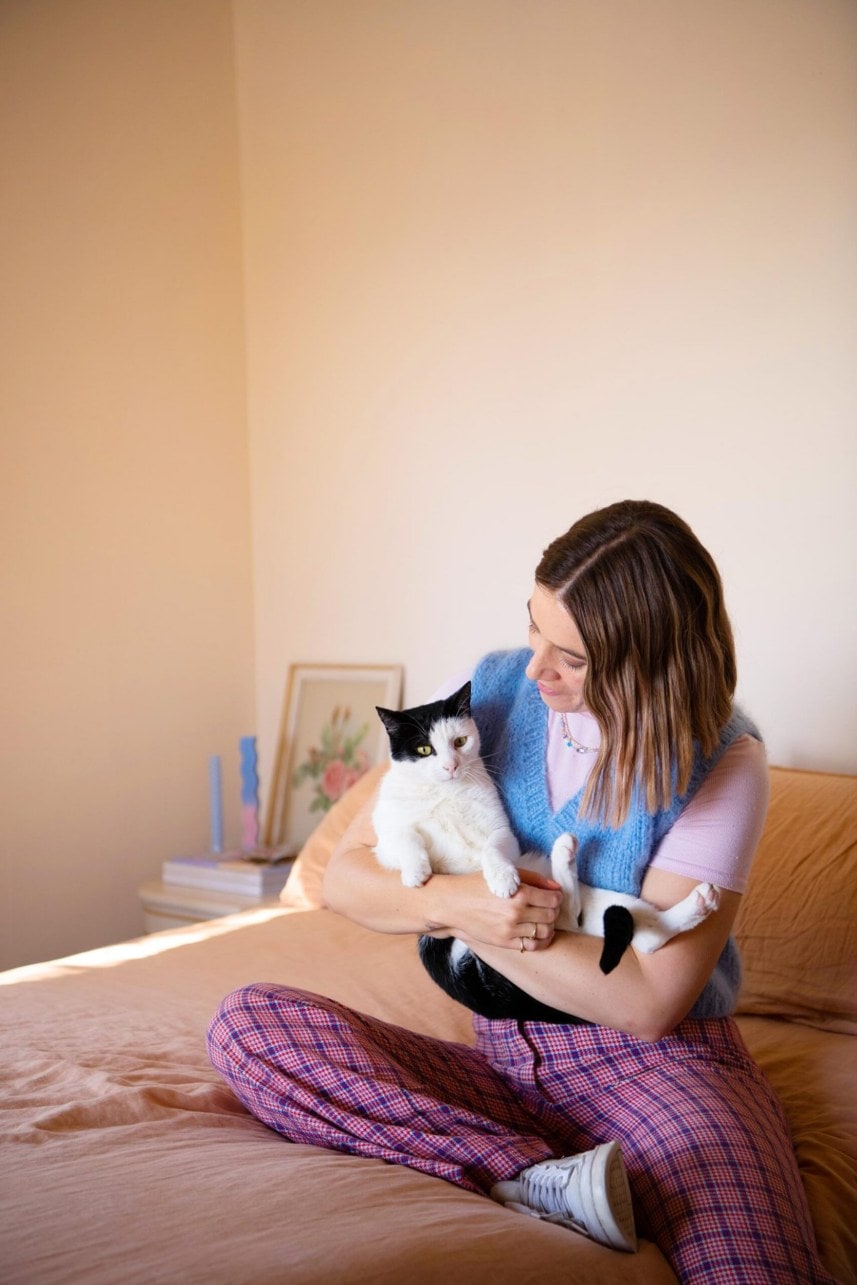 Tell us about your new house.
Our apartment is on the first floor of a large family home but it used to be an Airbnb so it's completely self-contained. We are renting it from my parents' friends, a lovely family who live above us, and count ourselves incredibly lucky as it's very hard to find good rentals these days. One of their boys feeds and plays with Stanley whenever we go away.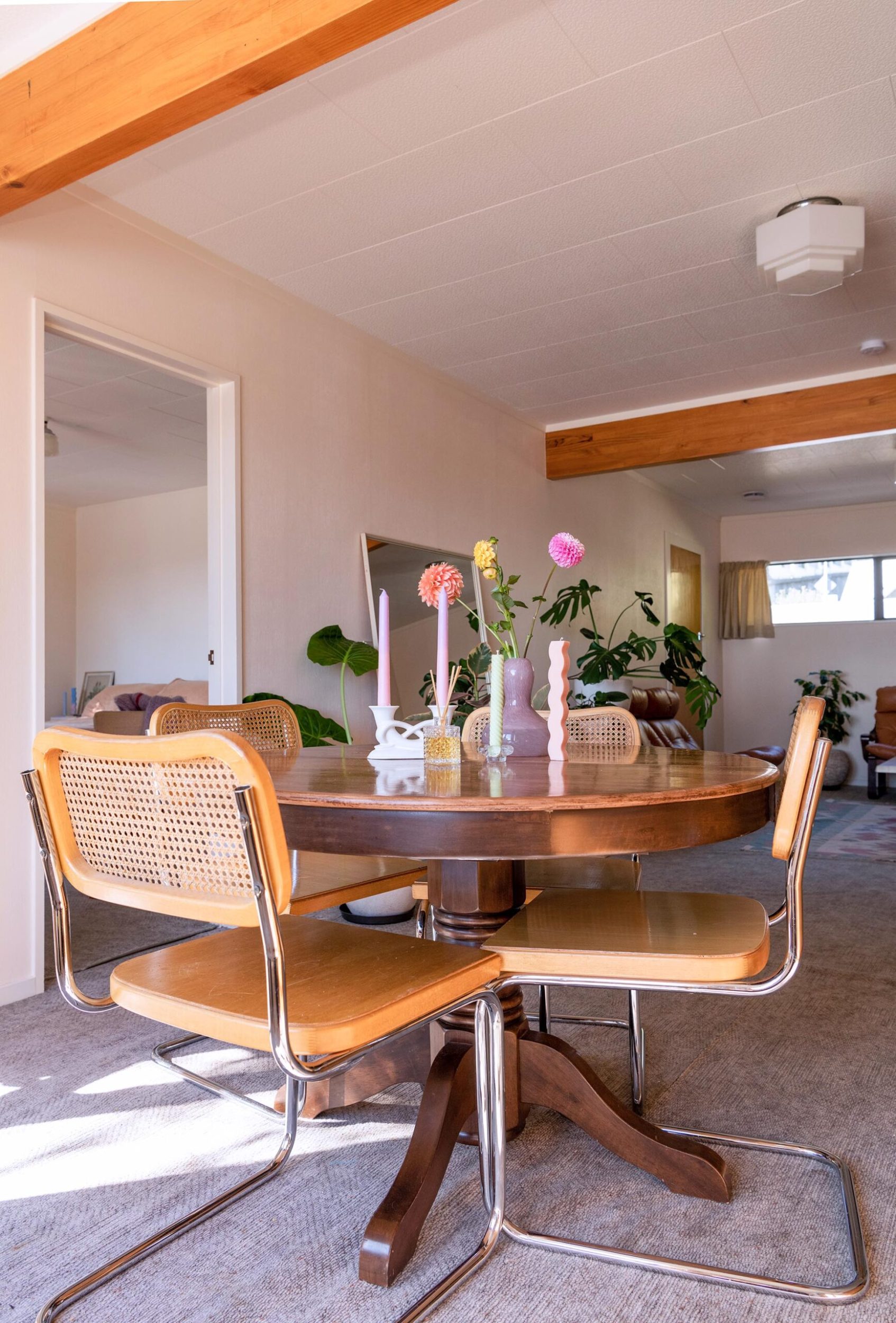 What style is your home?
Before we moved in, the landlords apologised for its old art deco style, and I had to laugh because that's the exact kind of decor I love. It suits us perfectly.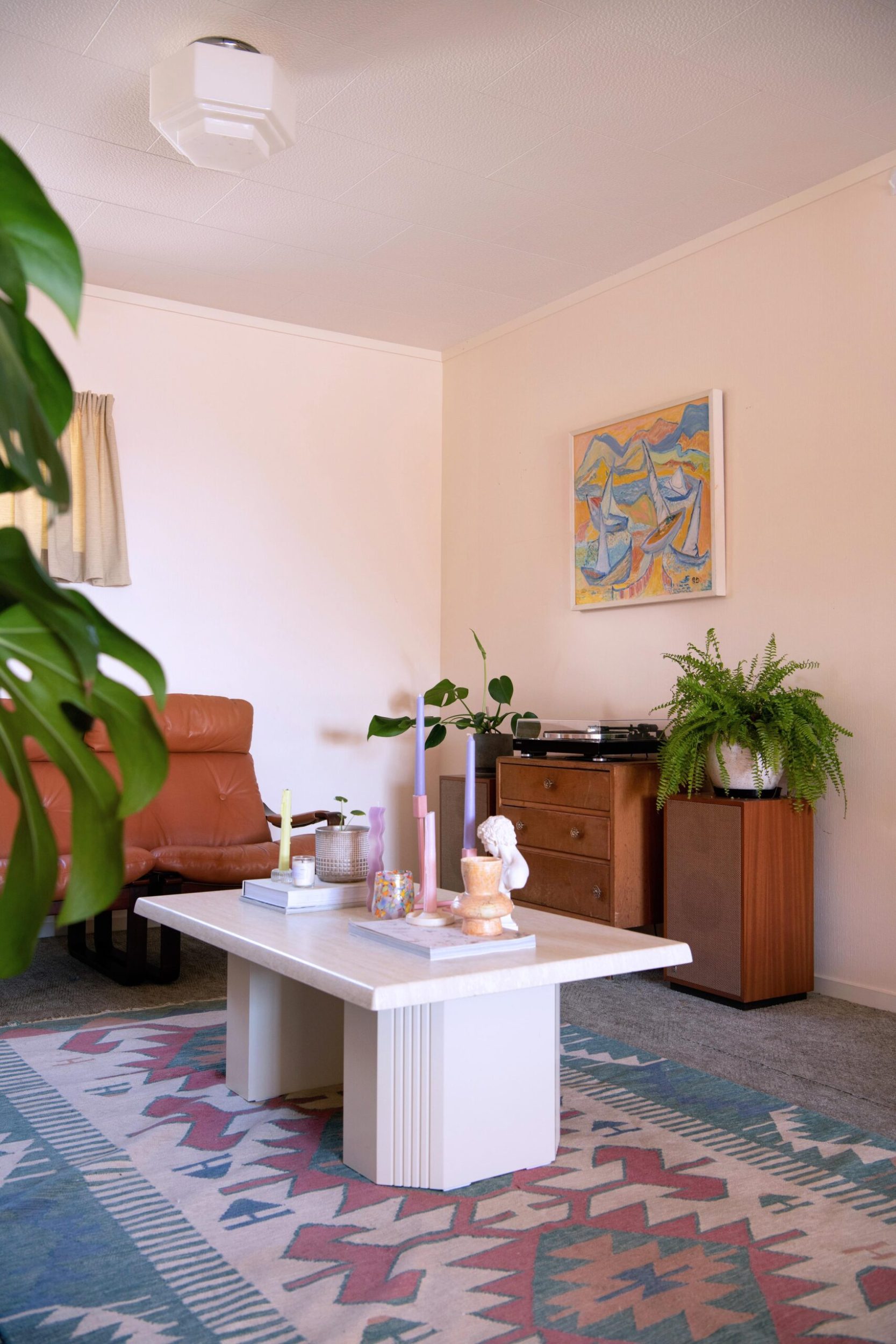 How have you added personality to your space?
Almost all our interiors are vintage, retro or second-hand and I'm constantly finding new treasures to add to our home. One of my favourite activities is pottering around, and you'll often find me rearranging the furniture, or adding new bits and pieces of decor.




Have you found any good op shops yet?
Oh my goodness, yes! The Hawke's Bay op shops are amazing and full of treasures. My fave is the Cranford Hospice Shop in Hastings. It has its own little vintage section and every time I go there I find an armful of goodness.
Are there any other shops or galleries you would recommend?
In Napier I like Blackbird Goods, Boyd-Dunlop Gallery, CAN (Creative Arts Napier), Tennyson Gallery, and Garment, and in Hastings I like Kindred Road. In saying that, we haven't been here long, so I'm still discovering all the gems.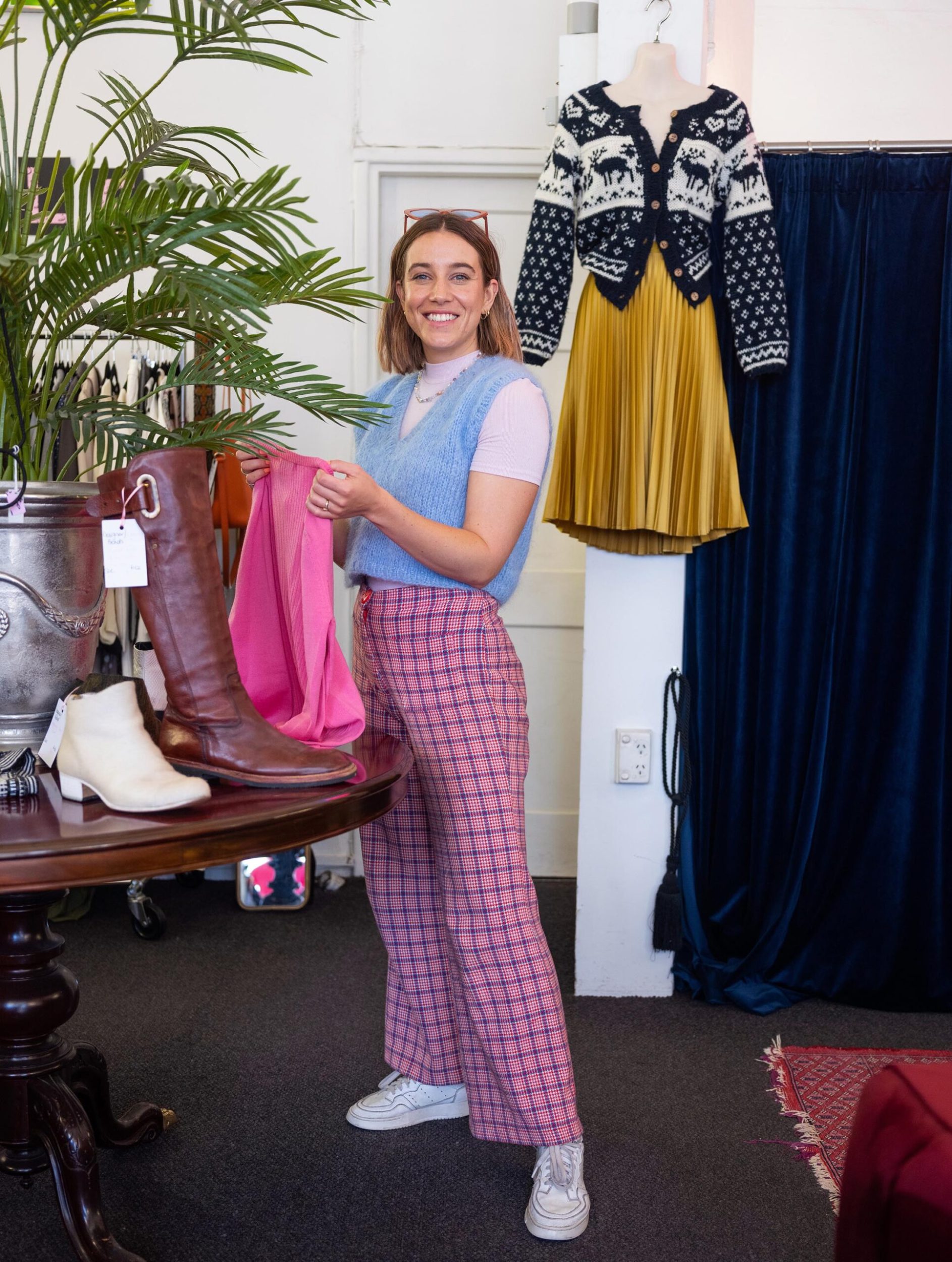 What do you love about your new neighbourhood?
The best thing so far is the sense of community. Everywhere I go, people seem to know one another and are very welcoming. There's very much a relaxed and positive vibe.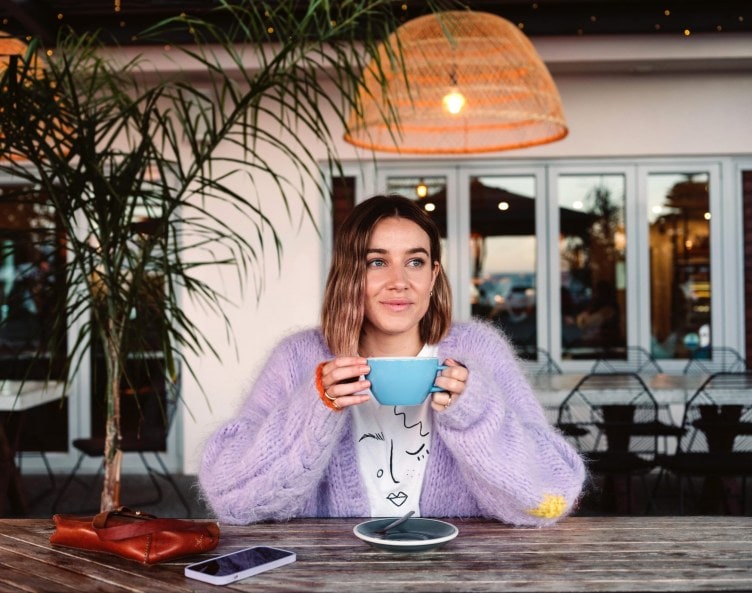 What do you do for work?
I do a few different things that all connect with one another. I create content for sustainable and ethical brands and companies, which I share on Instagram (@danni_duncan), and I sell vintage clothing (@mustardjumpervintage). I'm about to do a bit of writing too, which will be fun.
Where do you usually work from?
I primarily work from home. However, most weeks I'll spend one or two days at a local café working away on my laptop.
What's a typical daily routine for you?
As my work can be all over the show and looks very different day-to-day, I try to keep to some sort of routine by going to the gym followed by a coffee every morning, then I'll get underway with whatever is on top of my to-do list (which is all in my head). This might be shooting new content, answering emails or packaging up goods for my vintage clothing business.
Where do you go for coffee?
Georgia on Tennyson is just down the road from my gym. They always greet me by name, know my order and consistently make a good brew. I also spend a bit of time working from FG Smiths, which is just down the road from our place.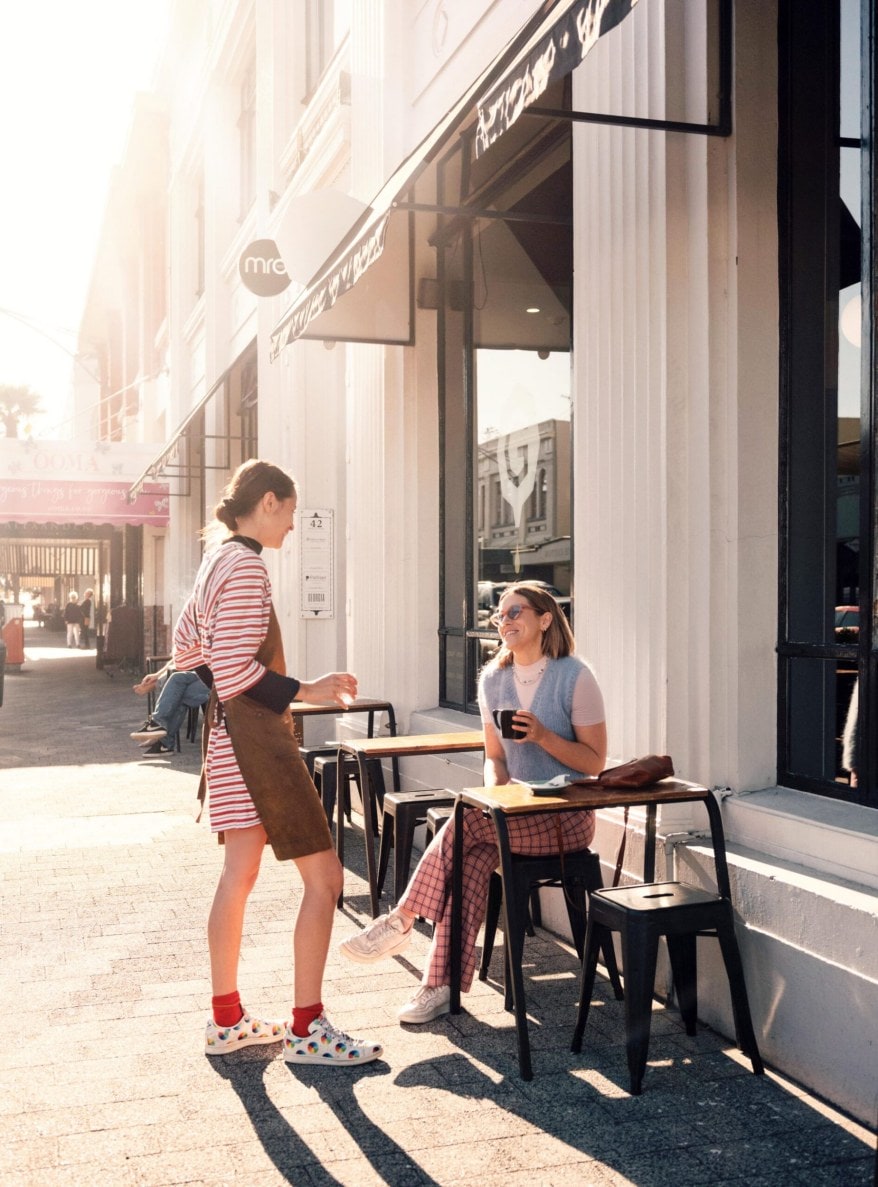 Have you discovered any good restaurants and bars?
Napier has so many good eateries, so as someone who loves eating out, this makes me very happy. So far I enjoy Milk & Honey, which is walking distance from home and across the road from the beach, and the atmosphere in Mister D is always a treat.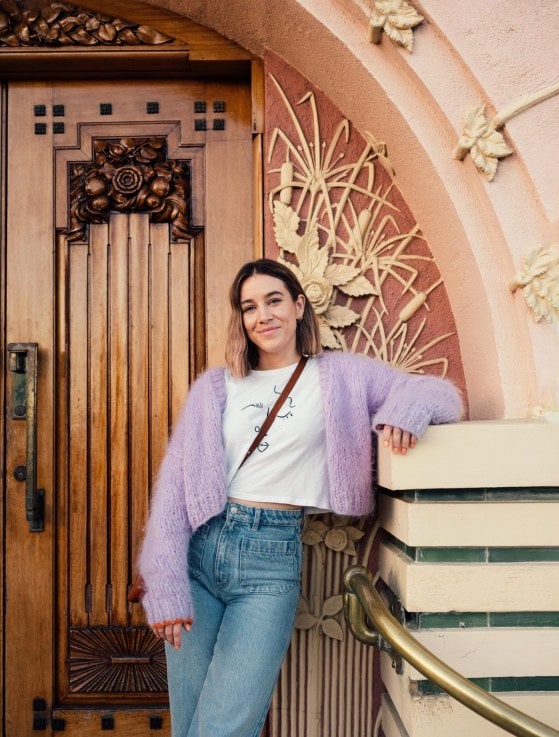 Where do you go to get a dose of nature?
As we only have one car, I walk everywhere. Most mornings I walk to the gym, past the Napier Botanical Gardens. If I have time, I wander through them, and it's always so peaceful. Alex and I surf, so the ocean is one of our happy places. We try to go for weekly surfs when we can.
Are you planning to stay in Napier?
Yup! I'm a huge homebody, so now that we've moved, we want to settle down. Fingers crossed that we will buy our first home here and, if all goes to plan, raise a little family. Not yet though – ha, ha! Down the track.