It's officially almost that time of year again. That time of year where partners are required to go above and beyond to show you the place you hold in their lives by sending you flowers, buying you chocolates and taking you out on a lavish date.
I'm personally in two minds about Valentine's Day. On one hand, who doesn't love being spoiled? But on the other hand, if you're single, it is a bit of a marked reminder with all of the happy couples parading around the flowers they've received. In my opinion, there's no better time in the year for a rom com binge than Valentines day.
So whatever your stance is regarding Valentines Day, we've curated a list of 5 rom coms that will for sure put a smile on your face!



Crazy Stupid Love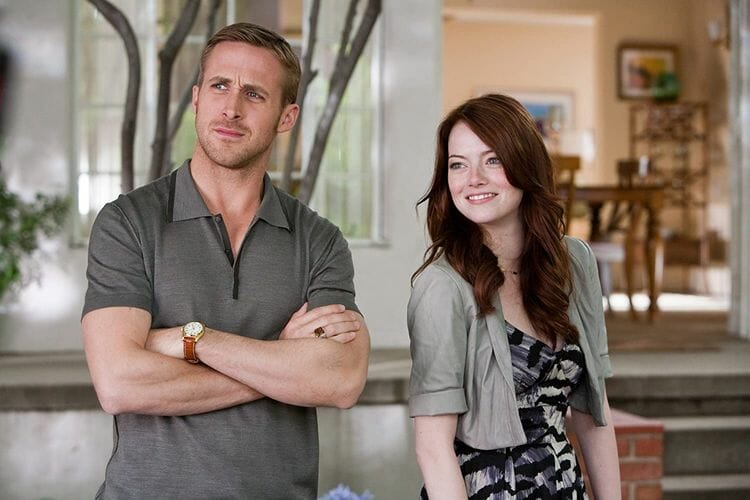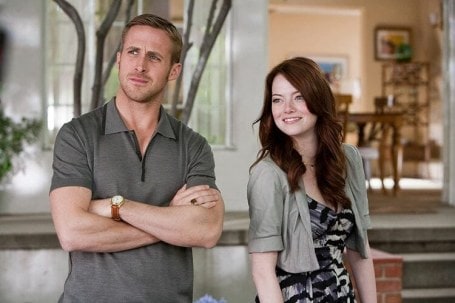 This 2011 hit comedy directed by Glenn Ficarra, John Requa and produced by Steve Carrell is one of my favourite movies in this genre.
With a star studded cast of Steve Carrell, Ryan Gosling, Julianne Moore and Emma Stone, I can guarantee that this will keep you laughing.
The story follows Carrell's character whose wife (Moore) suddenly asks for a divorce, and he aims to rediscover his manhood and try to live the single life experience with his young friend (Gosling) who shows him the ropes of picking up women (and is quite the expert himself!).
As the two bond and get closer, unexpected twists happen as Gosling's love interest hits closer to home than expected.
A must-watch, this film was well received by critics and Gosling received a Golden Globe for his role. This is the top of my V-Day rom com round up!



Breakfast at Tiffany's

Despite being released in 1961 (that's around 60 years ago!), this movie is a classic and entertaining movie in the genre of rom coms.
The movie is loosely based on the Truman Capote novel of the same name, "Breakfast at Tiffany's." It follows Audrey Heburn (in her most iconic role to date) as Holly Golightly who is a naive young socialite living in New York City as she gets involved with an illusive bachelor, Paul.
Extremely critically acclaimed, this two time Oscar-winning film has oftentimes been referred to as one of the best romantic comedies in Hollywood of all times.
Delving into the themes of human companionship, our innate need for love and to be loved, this is a must watch for V-Day!



When Harry Met Sally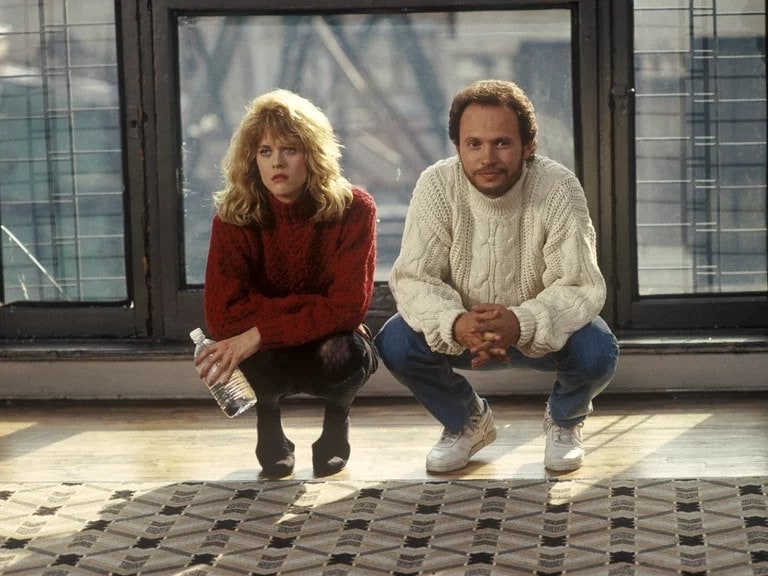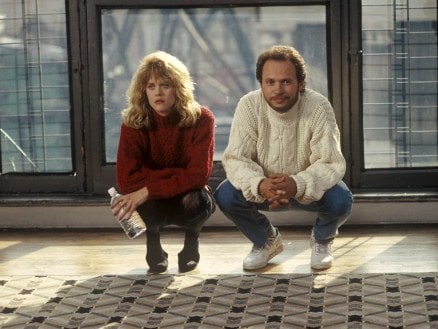 This Rob Reiner 1989 classic is a staple in the rom com category amassing such praise that 30 years on, it's still held in the esteem of being one of the greatest rom coms.
It perfectly captures the fundamental question of whether or not men and women can be platonic friends, by going through the emotions of what happens when you finally realise that you may be in love with your best friend. 
Known for its iconic one liners (thank you screenwriter Nora Ephron!), the film earned multiple Golden Globe and Oscar nominations. What I love about this movie is that in just an hour and a half, you see more than just the initial sparks and chemistry but a relationship form over 12 or so years, and really sets the bar for what it looks like to truly get your partner.



27 Dresses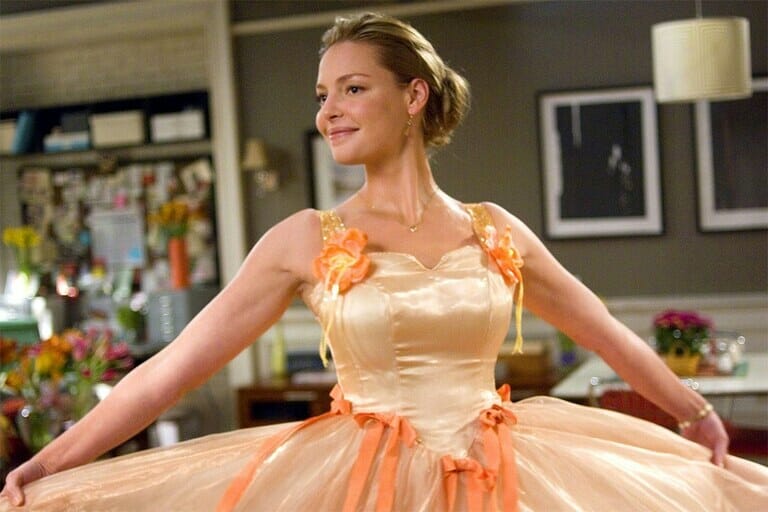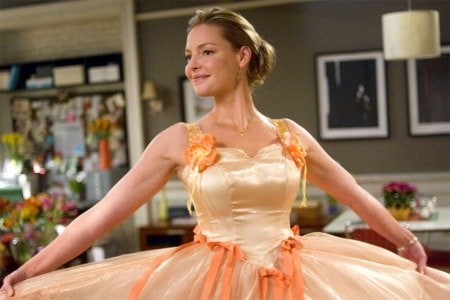 Starring Katherine Heigl (the queen of rom coms) and James Marsden, this 2008 Anne Fletcher directed piece perfectly exemplifies the chemistry they both have and a love that may not necessarily be easy.
Heigl's character is always a bridesmaid but never the bride (hence 27 dresses) and Marsden's character who is a journalist uncovering that exact very story for his journalism. The story follows the two as they realise they (predictably) are falling in love, but Marsden's intention to release a story on her may really put a pin in that plan.
What this story lacks in an intricate and sophisticated plot line, it makes up for in entertainment value with the opening montage of 27 dresses, and various other scenes that make you feel good about being in love.



Clueless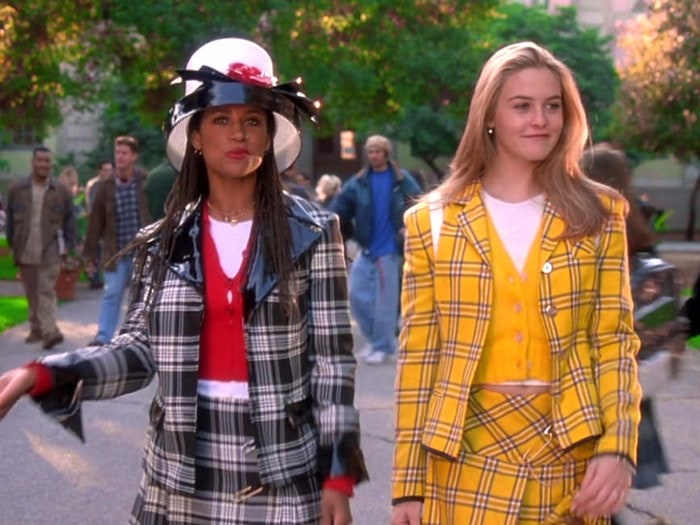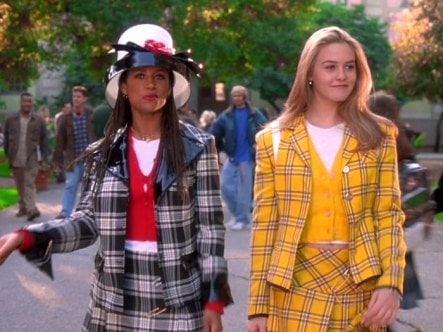 This movie was an iconic release in the 90's.
Released in 1995 by Amy Heckerling, this movie is filled with a great cast (Alicia Silverstone and Paul Rudd!), impeccable fashion (I mean, the yellow and black chequered outfit iconically continues to live on decades later), and some of the best on-screen disses we've ever seen – "you're a virgin who can't drive!"
This 90's teen movie was based on an adaptation of Jane Austen's book Emma and follows Cher Horowitz (Silverstone), a richlister in Beverly Hills as she realises she's madly in love with her ex-step-brother (Rudd).
A timeless comedy (almost as timeless as Rudd; does he age at all?!), it's a winner to round off your V-Day rom com binge!