Creative Tiffany Clayton enjoys an inspired lifestyle in Kirikiriroa, aka Hamilton, in a charming home close to the shops.

Where is your haven?
I live in Dinsdale, Hamilton, with Jassher, my husband, and Kazuki, my little pup.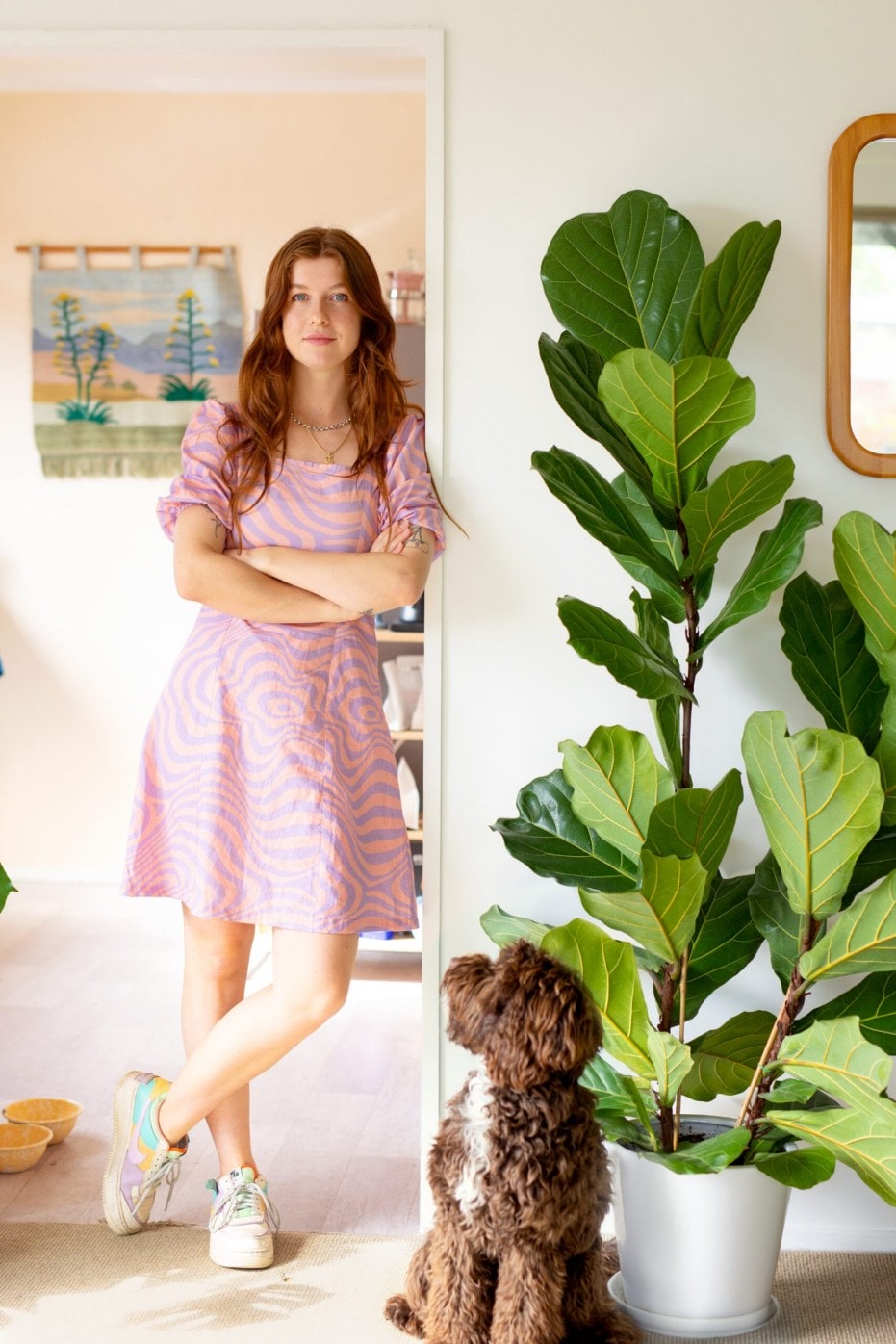 Please tell us about yourself
I work from home, making jewellery and candles for my business Arowm. I also make music. I am currently working on my debut EP, and as an artist I go by the name Tijay (Tiffany Janine = TJ = Tijay). When I'm not creating for the Arowm/Tijay world, you'll find me working at Lush part-time.
What is your home like?
I would describe my home's style as a bit of a pick-and-mix situation but with some very prominent pastel themes. I'm about little knick-knacks. We have quite a vintage-modern fusion, but since both Jassh and I are collectors I feel like our style is always changing, so I'm not sure if there's a very clear, specific look as such.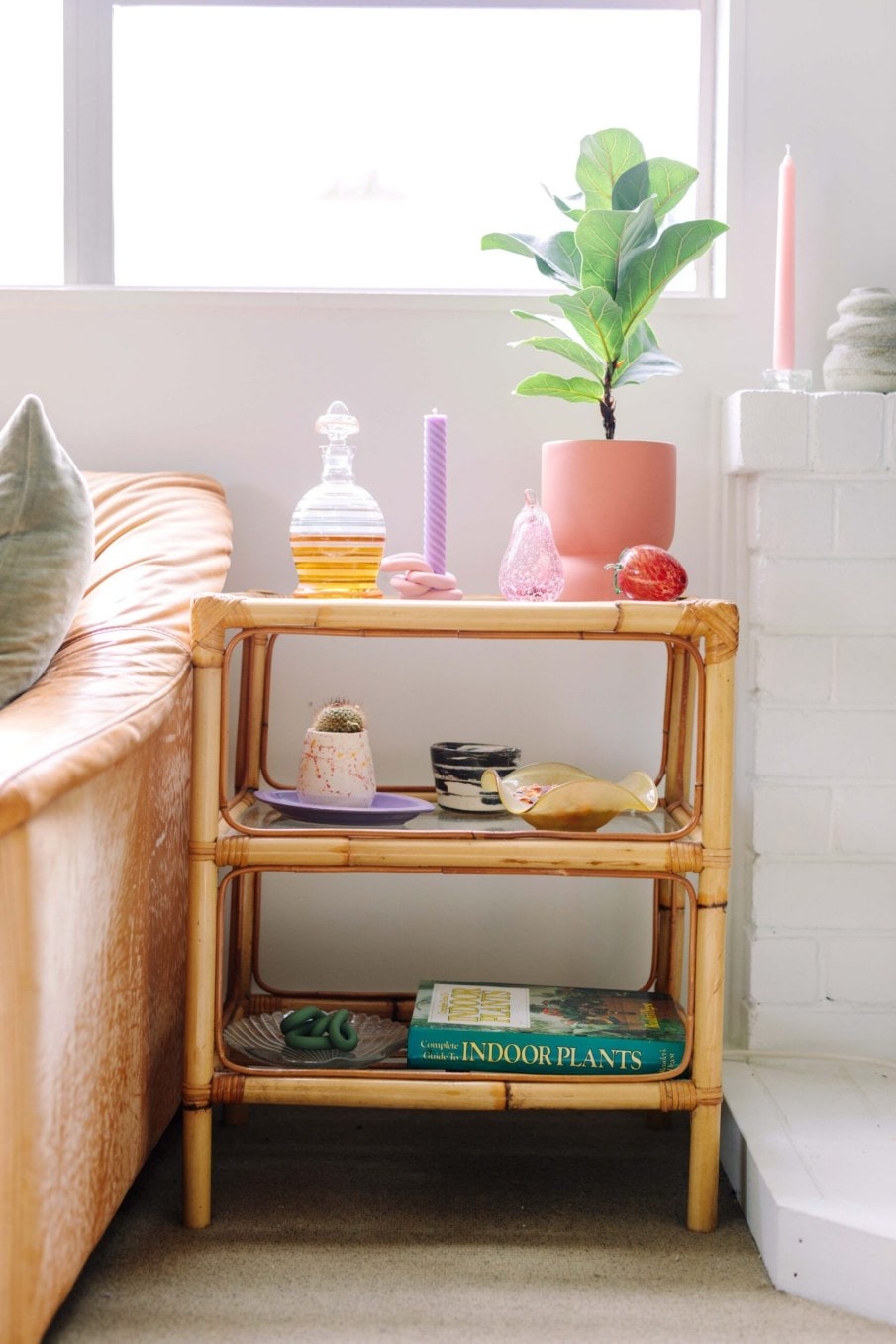 Where do you shop for interiors?
Most of our homewares and trinkets are second-hand, from thrift stores, Instagram stores or Trade Me.
When we were in lockdown, Trade Me was really the only way I could get my second-hand shopping fix. This was when my love for hand-blown glass started and there's no looking back now!
My fave purchase at the moment is my marble coffee table, which I got from a thrift store in Tokoroa. Before this, we didn't have a coffee table for a few months because I made a foam one like the ones you may have seen plastered all over Instagram, but it wasn't very practical and I got scared that my puppy would think it was a chewy toy. So it's now sitting in my garage. A new, gorgeous coffee table has been a very welcome addition.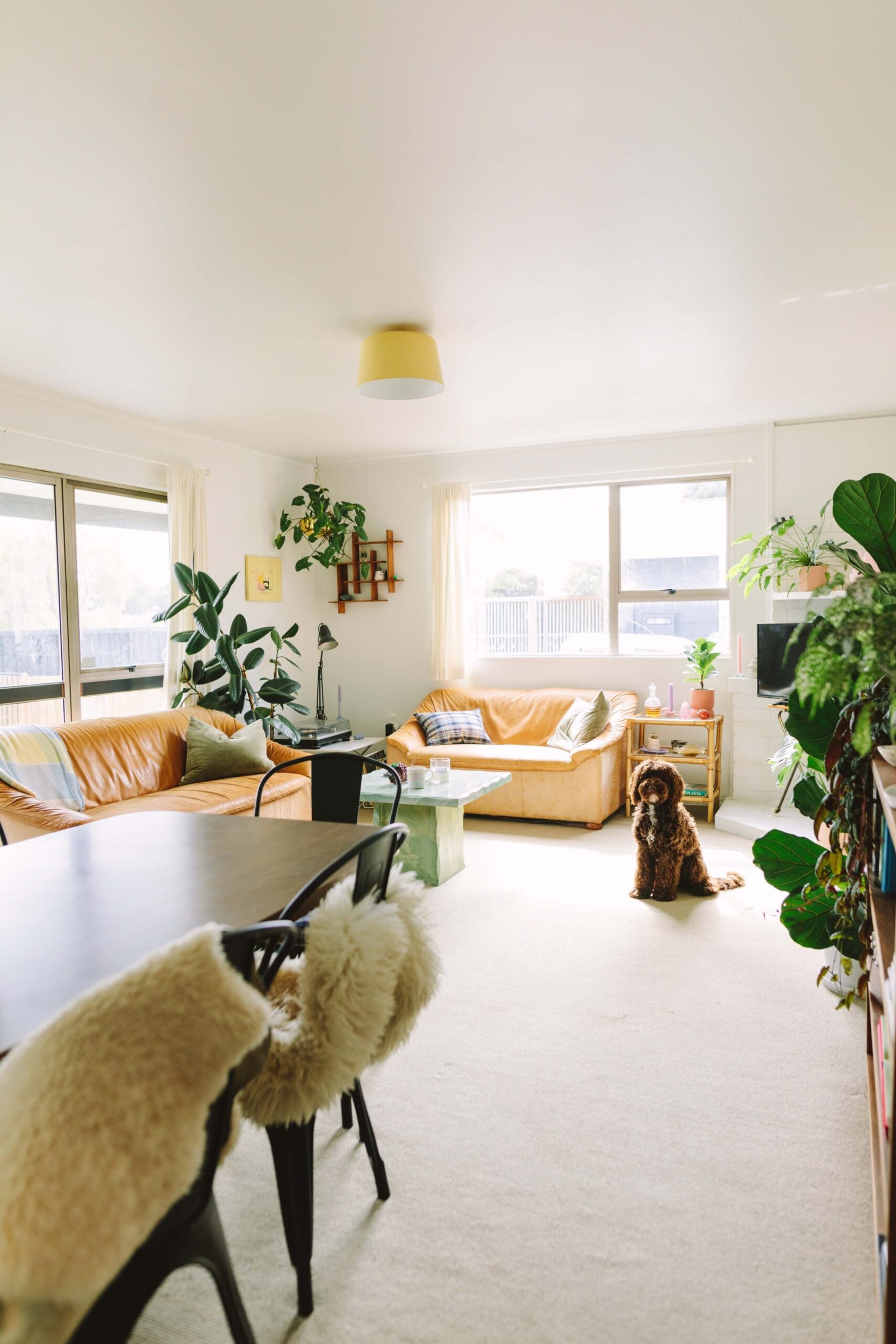 As a collector, Tiffany loves to hunt for second-hand treasures in stores and online. Her home's style is ever-evolving, but it's always a meeting of charming vintage and modern pieces.
Please tell us a bit about Arowm.
I started Arowm almost four years ago. Prior to this, I pretty much only wore black, beige and very neutral tones and leaned more towards an avant-garde sort of style. But I wanted to reflect more of my personality and who I am through the clothes I wear, with the accessories to match, which is what sparked the idea to just start playing around with polymer clay so I could bring some more colourful earrings into my world.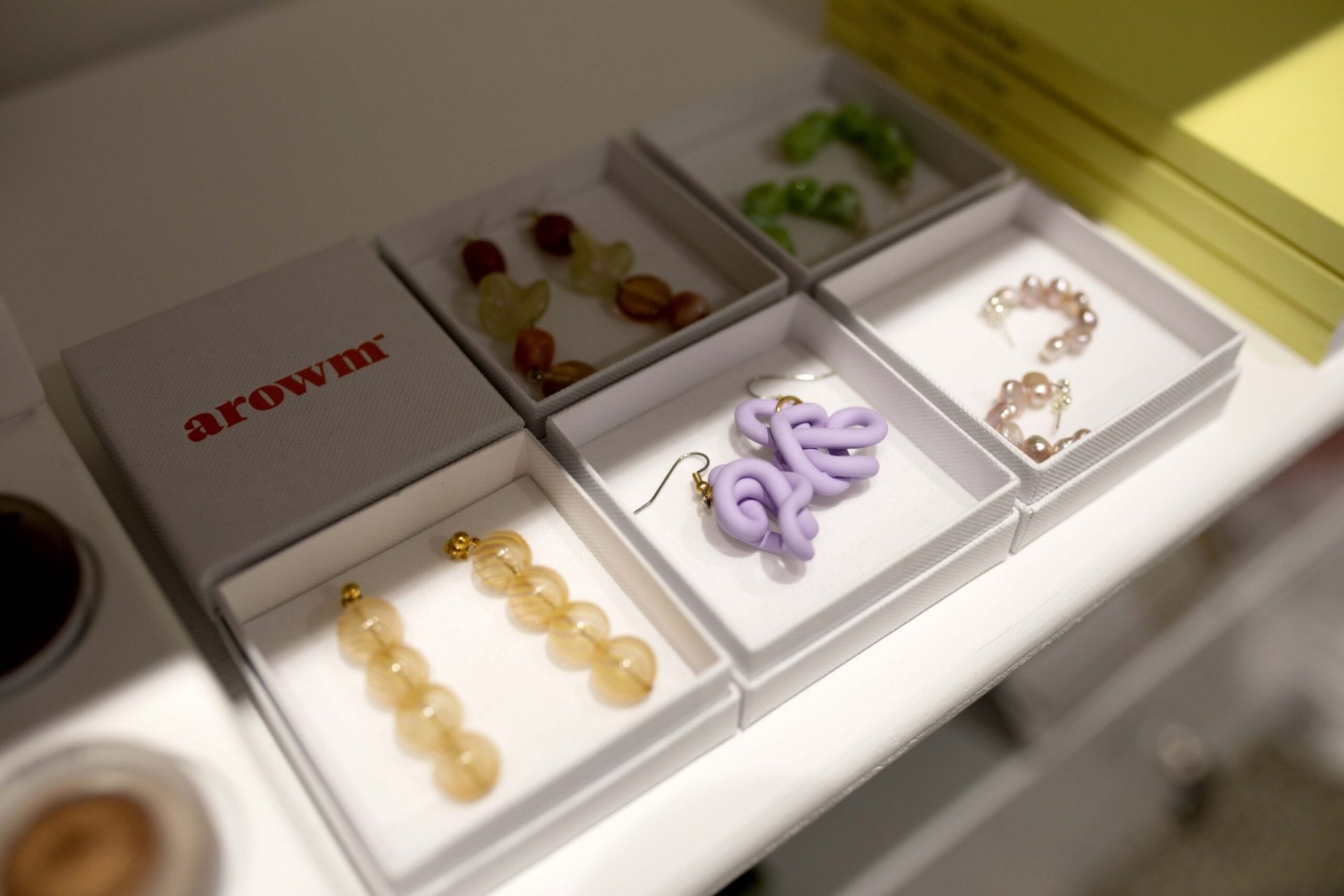 Earlier this year, I had the idea to start making candles. There were some cute ones popping up here and there online but I couldn't find the ones I wanted here in Aotearoa, so I made them myself. It only seemed natural to make some candle holders to match that can also just be a piece of sculpture. Arowm was truly birthed out of a place of self-discovery for me, so I can only hope that it brings a sense of that for everyone who wears or owns Arowm creations.
What's your neighbourhood like?
Let's just say we're often kept up pretty late by neighbours' shenanigans, but we're a hop, skip and a jump away from some of our favourite spots.
What do you enjoy within walking distance?
Our favourite walkway is not far from our house, on Amanda Avenue. I think it's one of Hamilton's best-kept secrets. It's very scenic, and if you go at sunset, it feels like you're walking through a dream.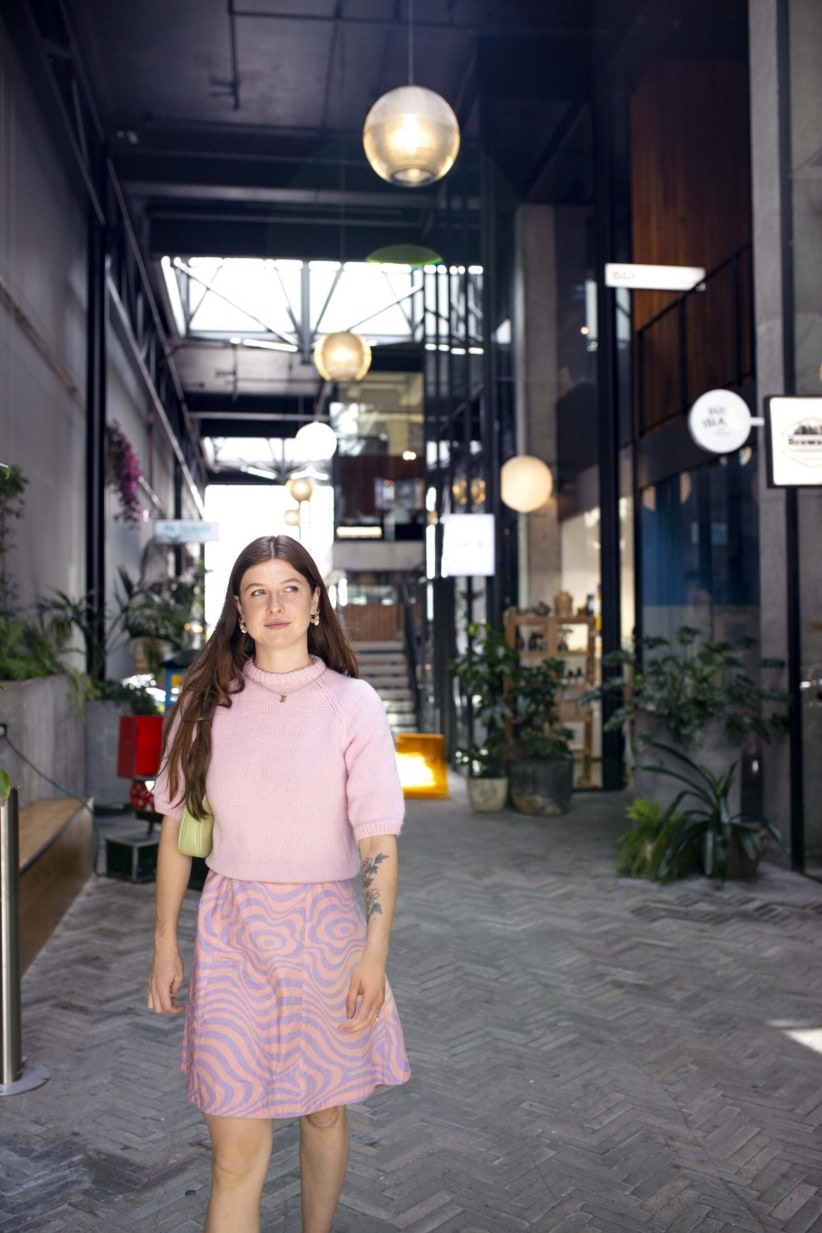 Favourite places to shop?
Found Store is just the most wonderful store to grace Hamilton. I am so delighted that they stock some Arowm pieces in there.
And it's always lovely to stop and look at the new exhibitions at Laree Payne Gallery next door. If I'm looking for a new book, I go to Browsers second-hand bookshop. The Flower Crate has some beautiful homewares.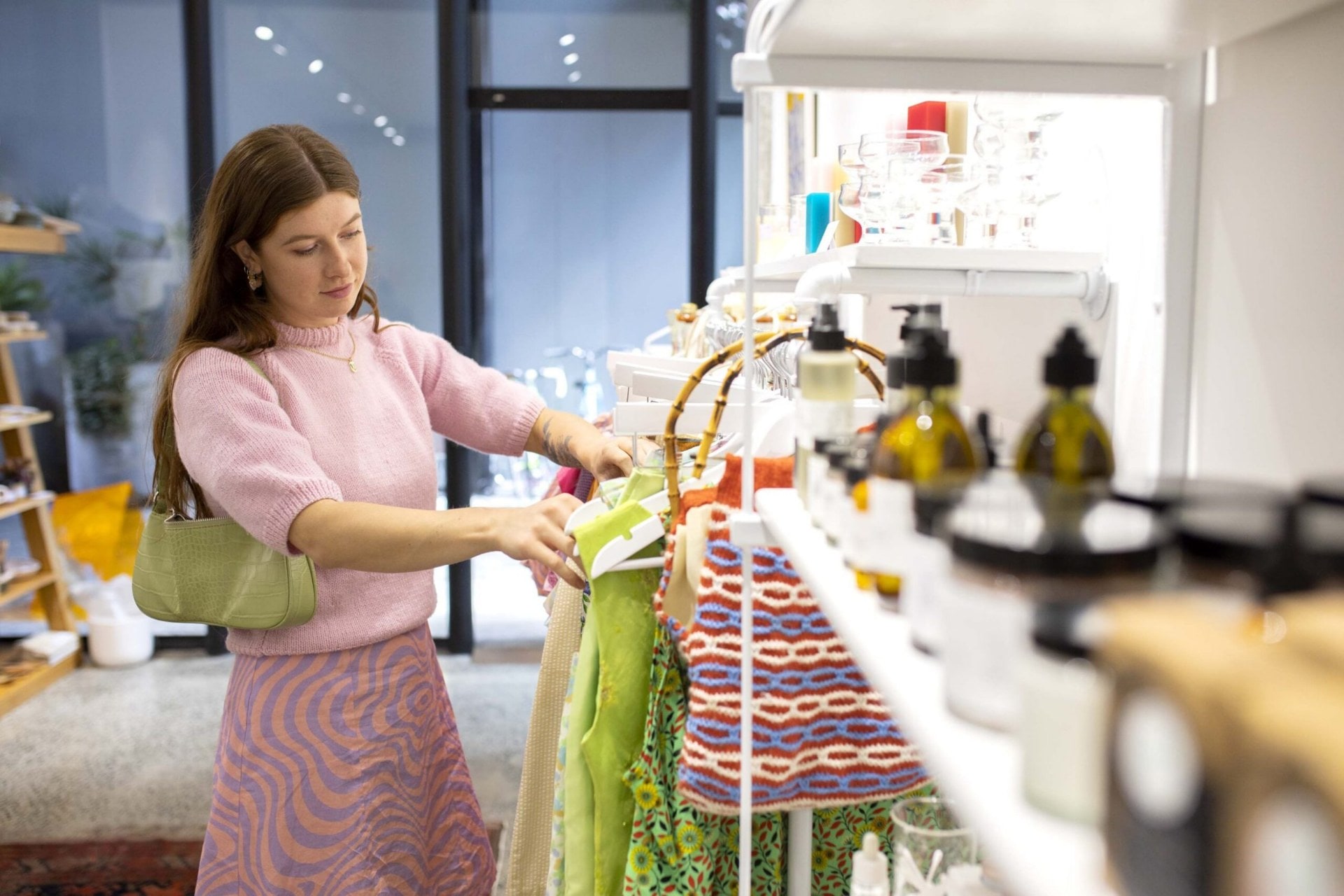 Where do you go for a coffee?
We've had many a brew-up in the Creators, a local collective workspace for artists and entrepreneurs. Also, a café called Lykke just opened down the road from us and Grey Roasting Co at Grey Street Kitchen is the home of Hamilton's best coffee, so not only is it where we get our coffee beans from but we love to take Kazuki there with us and sit outside on a Sunday morning with a hot cuppa.
Favourite spot for a sweet treat?
I have definitely eaten my weight in raw slices from Two Birds, and who isn't a fan of Duck Island Ice Cream?
Best places to eat?
There are so many goodies, but some of my faves are Bánh Mì Càphê, Sichuan Style, Camarosa (the pancakes, in particular), Mr Pickles Bar & Eatery, Baan Thai, Madam Woo, Hayes Common and McDonald's for their french fries with sweet and sour sauce!
Where do you take visitors when they come to stay?
I would take them to pretty much every location mentioned above, but alongside that I'd have to take them to Hamilton Gardens. There isn't much that beats fresh air and being surrounded by beautiful flower beds.
What do you love about living in Hamilton?
For me, it's all about the community. We have some beautiful spaces here, and there continues to be a fountain of creativity coming out of this place, which is so encouraging.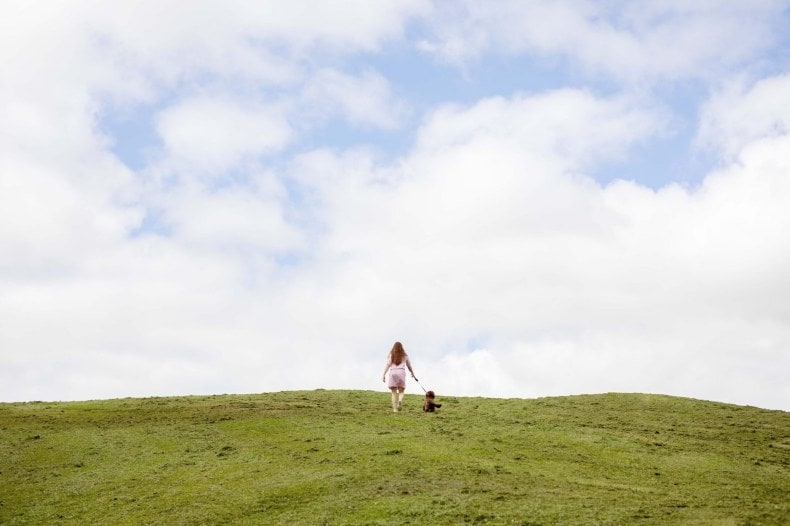 It's the people you share those spaces with, and sit around the table with, that make all the difference. We feel so lucky to be surrounded by such inspiring and glorious people that make living in Hamilton so special.
IMAGERY VIA JAMIE WRIGHT