There's no doubt we all need to make conscious decisions when it comes to what we purchase, where it's made and what it's made from.
With more and more interiors companies focusing on sustainability and natural products, there are plenty of environmentally friendly options to choose from. And, despite the ever-changing nature of interior design trends, when we make a purchase, we should think about how long we'll use the product and whether it will stand the test of time.
Paint
Paint has come a long way since the days when it was full of toxic nasties like lead. As well as overhauling its ingredients over the last few decades, the paint industry is continuing to evolve, with formulations and practices that are healthier for us and the environment. Here are a few things to look for when choosing paint.
Choose paint products labelled low- odour and low-VOC (or no-VOC). These toxic chemicals (full name: volatile organic compounds) are what might be giving you a headache after you've been painting, and myriad scientific studies have linked them to significant health problems.
Look for the Environmental Choice tick. This is an independent body that verifies the environmental sustainability of various products, including paint. Several local paint companies have sought verification this way, and approved products are listed on environmentalchoice.org.nz.
Think about what you'll do with leftover paint, tins and solvents. Some paint companies offer take-back schemes, and local councils have drop-off points for hazardous waste.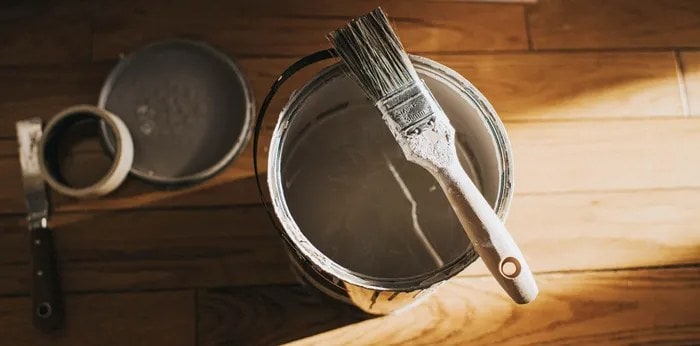 Top tip
Not sure what to do with your empty paint containers? Once you have finished decorating with Resene products, you can return your unwanted paint and paint packaging to the Resene PaintWise recycling and product stewardship programme.
Rugs & Carpet
Wool is an obvious choice when it comes to sustainable carpet and rugs. New Zealand flooring company Bremworth rebranded in 2020, making the bold decision to stop manufacturing synthetic carpets and focus solely on producing wool carpets and made-to-order rugs.
Natural fibre flooring looks good as well as being tough and durable. By avoiding excessive moisture, heat, and rough wear and tear, you can be sure it will last a long time. Coir (a by-product of the coconut industry), seagrass and sisal are renewable natural fibres known for their strength – in fact, they were once used for ship ropes, before synthetic fibres came along. Jute is another natural option – a soft, coveted material that's best suited to light footfall areas.
The Australian brand Armadillo Rugs aims to "leave as little impact on the earth as possible", with rugs made from natural fibres such as jute, wool and linen and crafted using energy-efficient processes. Their rugs come with a Declare label from the International Living Future Institute, showing how they're made, what they're made of and where they'll go at the end of their life, giving you confidence that you're buying a sustainable product. Armadillo Rugs are available at the Ivy House in Auckland.

Hard Flooring
Natural, reusable and recyclable, cork is one of the world's most versatile materials. It's made from the outer bark of the cork oak tree, the only tree with bark that regenerates. A cork tree can live for hundreds of years, and be stripped every nine to 12 years, acquiring a smoother texture each time. Cork is great for flooring and walls as it has natural acoustic insulation and low conductivity of noise and vibration. It also has excellent thermal insulation, is resistant to fire and high temperatures, and is hypoallergenic. Cork flooring comes in a variety of forms, including traditional tiles and Hydrocork flooring, which has a realistic-looking wood veneer.
Vida Space floor and wall products are made from sustainable wood witha plethora of international environmental certifications, most notably FSC and Cradle to Cradle.
And the most sustainable and ethical hard flooring you could choose? Recycled or reclaimed wood.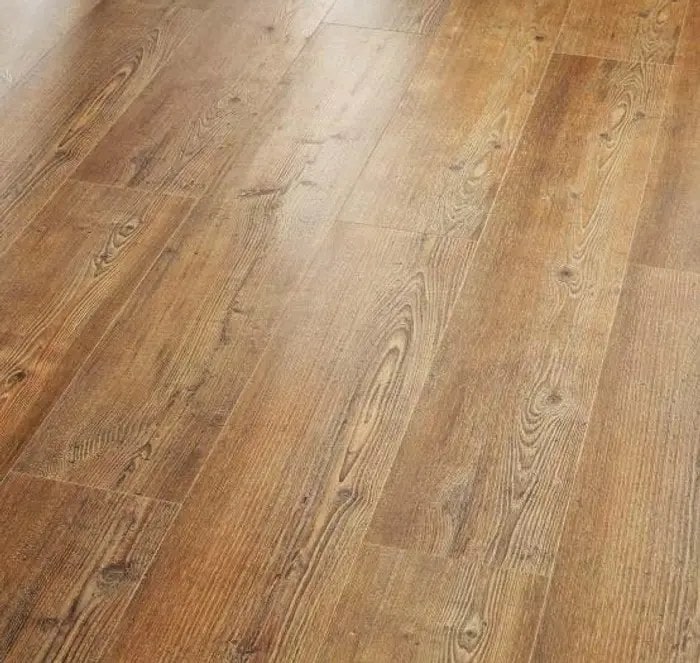 Fabric
If you're looking for natural products for your home, you can't go past wool – it's biodegradable, renewable and breathable.
Linen is another popular natural choice for both fashion and interiors. We're starting to see a move towards more textured and handmade looks, with production techniques such as dip dye, stonewash and basket dye adding interest and a sense of imperfection.
Recycled fabrics are also increasingly popular, from wool to fabrics – and even rugs made from old milk bottles!
Getting fabric screen-printed to order can reduce wastage, and using a company with a commitment to sustainability can bring further environmental benefits. Try Oat Studio, Annie Coop or Maggie Lamb.
It's no coincidence that hemp bears the nickname "weed". A densely growing plant, hemp can choke out competing plants, which reduces the need for harsh chemical herbicides. Hemp is also naturally pest- resistant, so requires little or no pesticides. And it's a high-yield plant that requires a relatively small amount of land for cultivation, meaning it can produce up to double the yield of cotton per hectare. Hemptech is a New Zealand-based textile company that has been leading the way in high-quality natural sustainable fabrics for nearly 25 years. Its fabrics are eco-friendly, sustainable, low-impact, recyclable, and biodegradable, typically decomposing in six to 12 months, and its fabric-cutting waste is recycled into paper gift items.
Did you know?
Not only is hemp gentle on the earth, but it also requires very little water, especially when compared with cotton, which uses about 50 percent more water per growing season.
Furniture
Nothing beats a beautiful piece of locally made furniture. Not only are you supporting New Zealand businesses, but you're reducing the air miles clocked up from importing cheaper furniture from overseas factories. And as the saying goes: "The bitterness of poor quality remains long after the sweetness of a low price is forgotten." In New Zealand, we're lucky to have many skilled furniture makers, many of them family-run businesses. If you compare prices, I think you'll be pleasantly surprised just what you can have made locally! It's not only a win for the environment and the local economy, but the quality and comfort can't be beaten either. What's more, you can often tailor the furniture to get the exact size, shape, fabric and material you want.
Kovacs Furniture is a family-run business that opened Christchurch in 1963 with a passion for European design and a belief in the talents of local craftspeople, and it's still producing quality pieces that stand the test of time.
Woodwrights was established in 1997 by Adrian Trewavas, a skilled craftsman with an eye for quality and detail. Its furniture is customisable and made-to- order in Motueka from sustainable wood.
Rattan is a fast-growing tropical palm that produces the fibrous material used for furniture manufacture seven times faster than a regular tree can produce wood.
Mary-Ellen's picks to cocoon your home in earthy fabrics, flooring and wall coverings
RELATED ARTICLE: Decorate your home like a minimalist with these expert design tips