Thy eternal summer shall not fade with floral artist Georgie Malyon's gorgeous suspended arrangement of flowers and foliage that will dry in situ.


Step One
You will need: chains or rope for suspending your chandelier, cable ties, chicken wire, plastic water vials (optional) and flowers and foliage with a variety of different shapes, colours and textures. I used toetoe, shiny copper beech leaves, orange pincushion protea, eucalyptus foliage, tasselled amaranthus, mophead hydrangeas, lichen-covered prunus branches and frothy white gypsophila.

Step Two
Create your structure by shaping the chicken wire to the appropriate length and size you want your chandelier to be, such as the length of your dining table (wear gloves if you find the wire too scratchy). Attach heavier branches first, fastening them to the chicken wire with cable ties so that they're secure (guests won't appreciate being struck by tree debris!).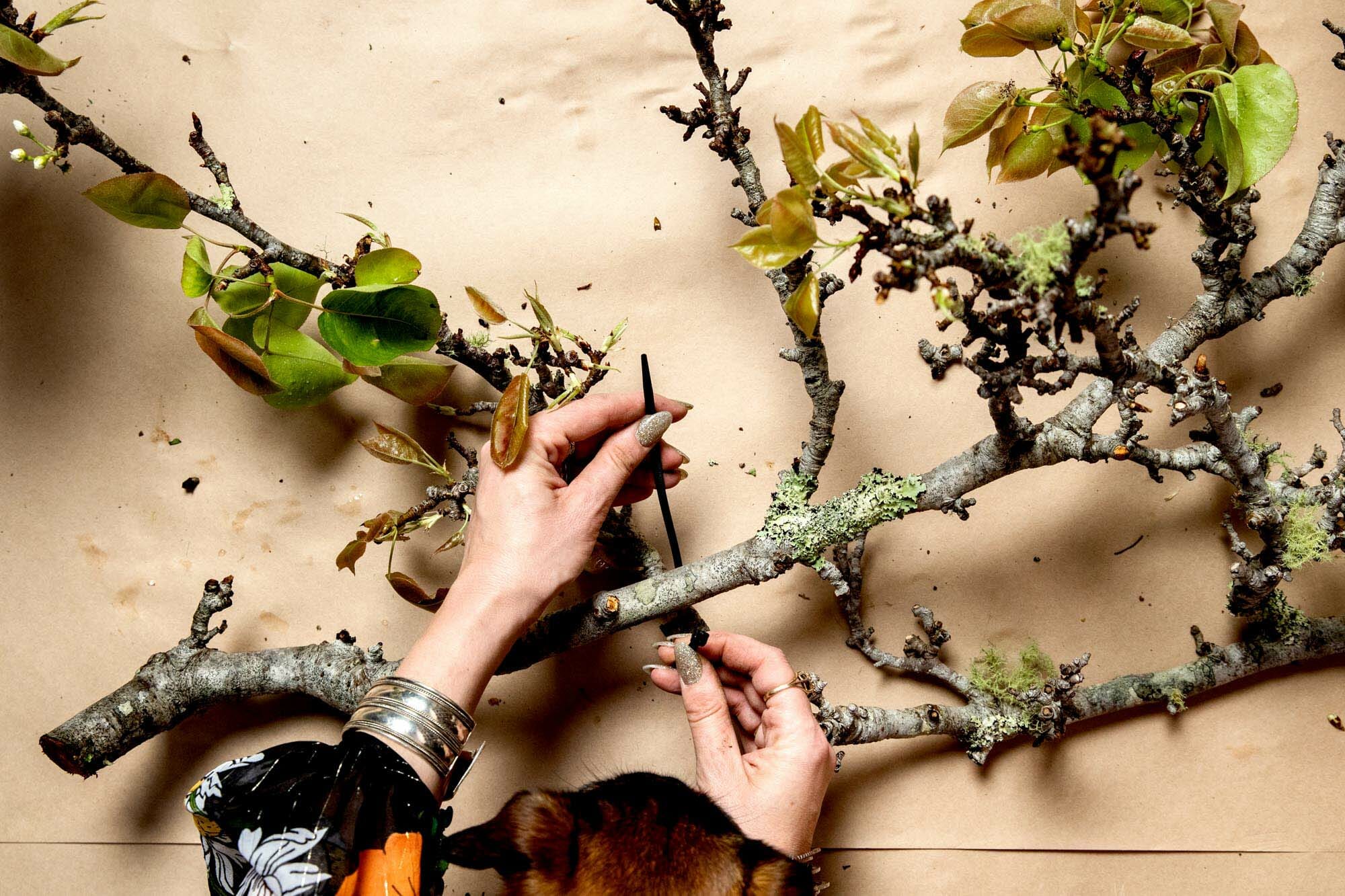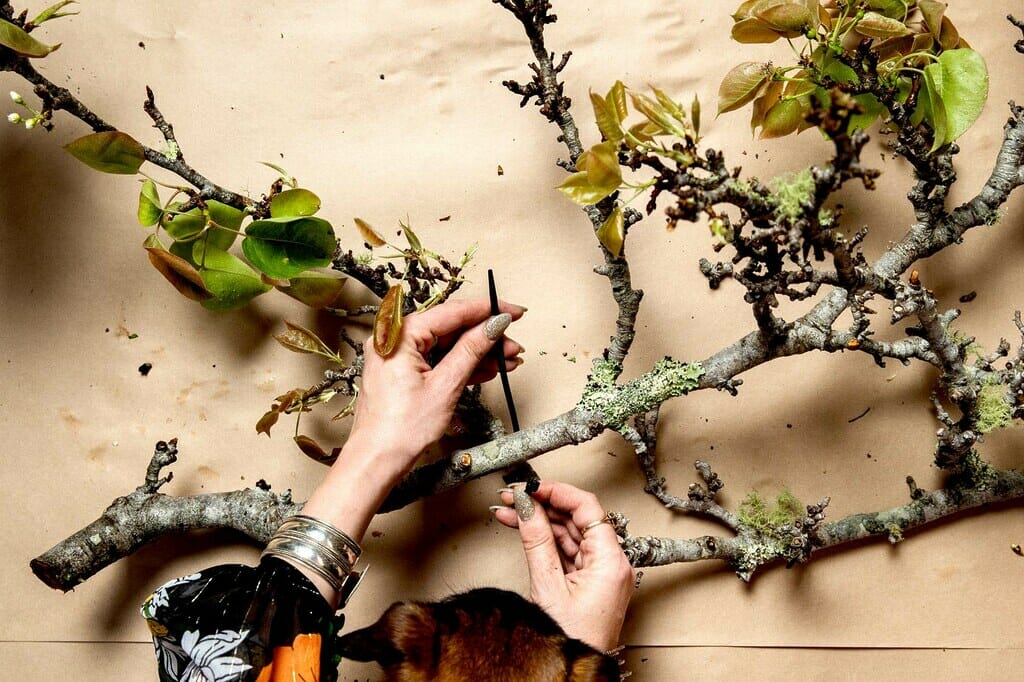 Step Three
Once your heavier branches are in place, use the chains or rope to suspend your arrangement at its intended site. By arranging the rest of the flora in situ, you can ensure that each end of the chandelier is evenly weighted. Add the rest of your foliage, attaching the stems by inserting them through the holes in the chicken wire.

Step Four
Once your stems are in place and your chandelier has a well-balanced leafy framework, fill out the centre with flowers, poking them through the chicken wire. Add bunches with a larger mass first, such as the gypsophila. (Single-stemmed flowers should be added last). Trim cascading stems, although it's quite lovely to brush against the tips of overhanging greenery as you pass.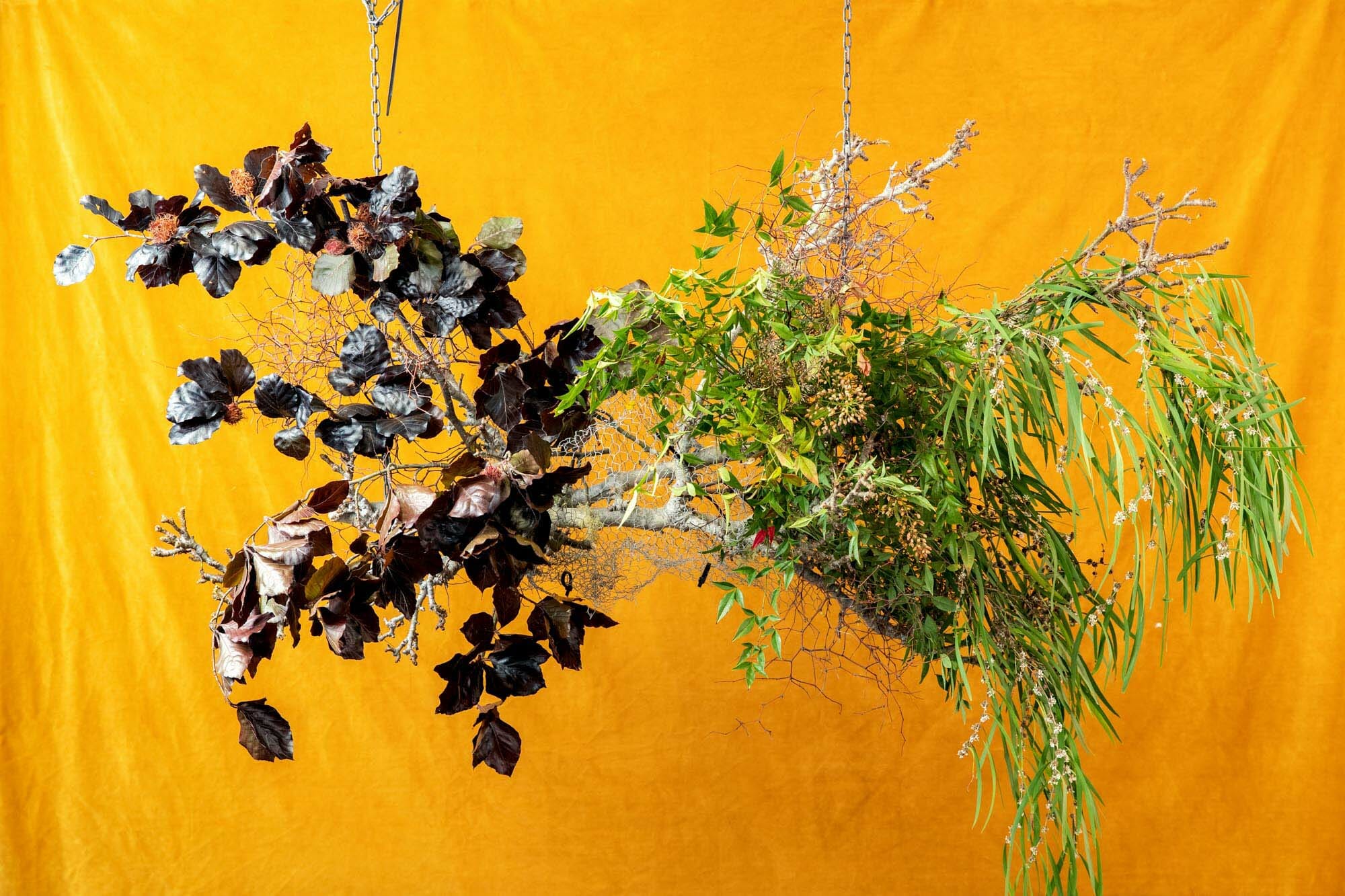 Step Five
Add any single-stemmed flowers. Finally, insert any flowers or foliage that will wilt quickly into plastic vials of water, then poke the vials through the chicken wire where the surrounding greenery will disguise them. Refill the vials with fresh flowers as required and enjoy observing the rest of the flowers change colour as they age, capturing the essence of their endless summer.

Tips
• Your chandelier will require less maintenance if the majority of your flora is suitable for drying.
• Flowers that wilt quickly can be inserted into plastic vials of water.
• Replace wilted blooms with different ones to alter the look.
PHOTOGRAPHY: REUBEN LOOI