Marsha Smith creates sweet-smelling, natural beeswax candles.
What you need
Beeswax sheets
Candle wick
Scissors
Hairdryer
Lighter
Heat-safe candleholders
Sharp knife
Hessian ribbon, dried flowers and twine for gift decorating (must be removed before lighting)
Method
1. Lay a beeswax sheet on a clean, non-stick surface. Place the candle wick at one end, leaving a 1cm overhang (A). Use sharp scissors to trim off the excess wax, being careful to cut the sheet straight.
NOTE: It is important to work with wax at room temperature or higher. If the wax is too cold it will crack when rolling. You can use a hairdryer to gently warm the wax to make it soft and pliable, but be careful not to overheat it or it will melt.
2. Carefully crimp the wax over the wick with your fingers (B).
Make sure the wick and wax sheet are completely moulded together to form a tight seal (C).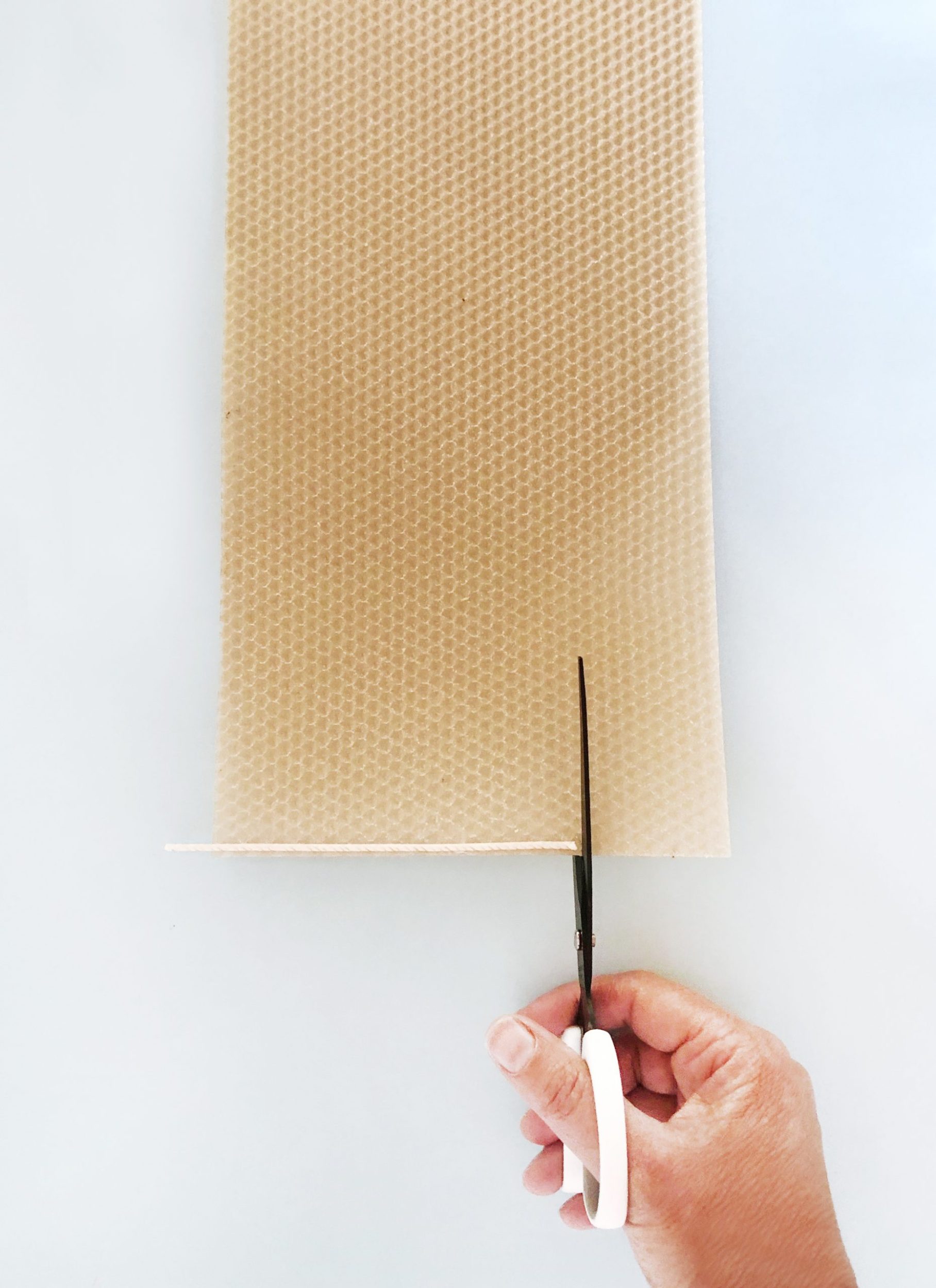 3. Applying even, firm pressure with both hands, begin to roll the candle using your fingers and palms. Keep checking that you have a nice straight line, while rolling, so the base of the candle is even (D).
4. When you reach the end, press the seam edge down (E).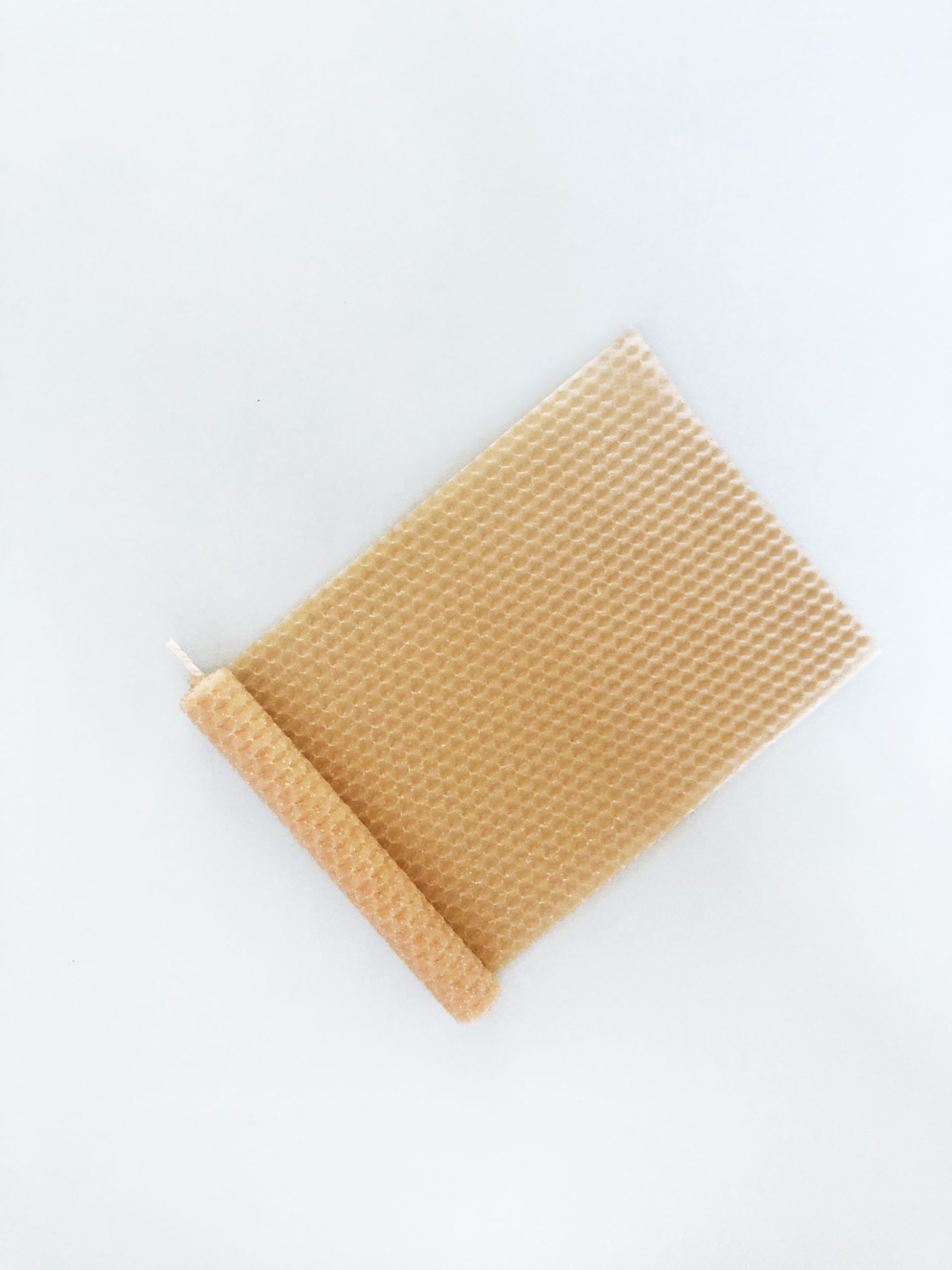 If your hands are not warm enough, use the hairdryer to warm the wax edge to complete the seal and stop the candle from coming apart (F & G).
5. For a thicker candle, repeat the process with another sheet (H). It is important that the next layer is stuck firmly to the first candle. If there are gaps between layers, the candle will burn too fast, so make sure each layer is firm and tightly rolled.
6. If placing your candle in a shallow holder, use a lighter to slightly melt the base so it's more stable (I).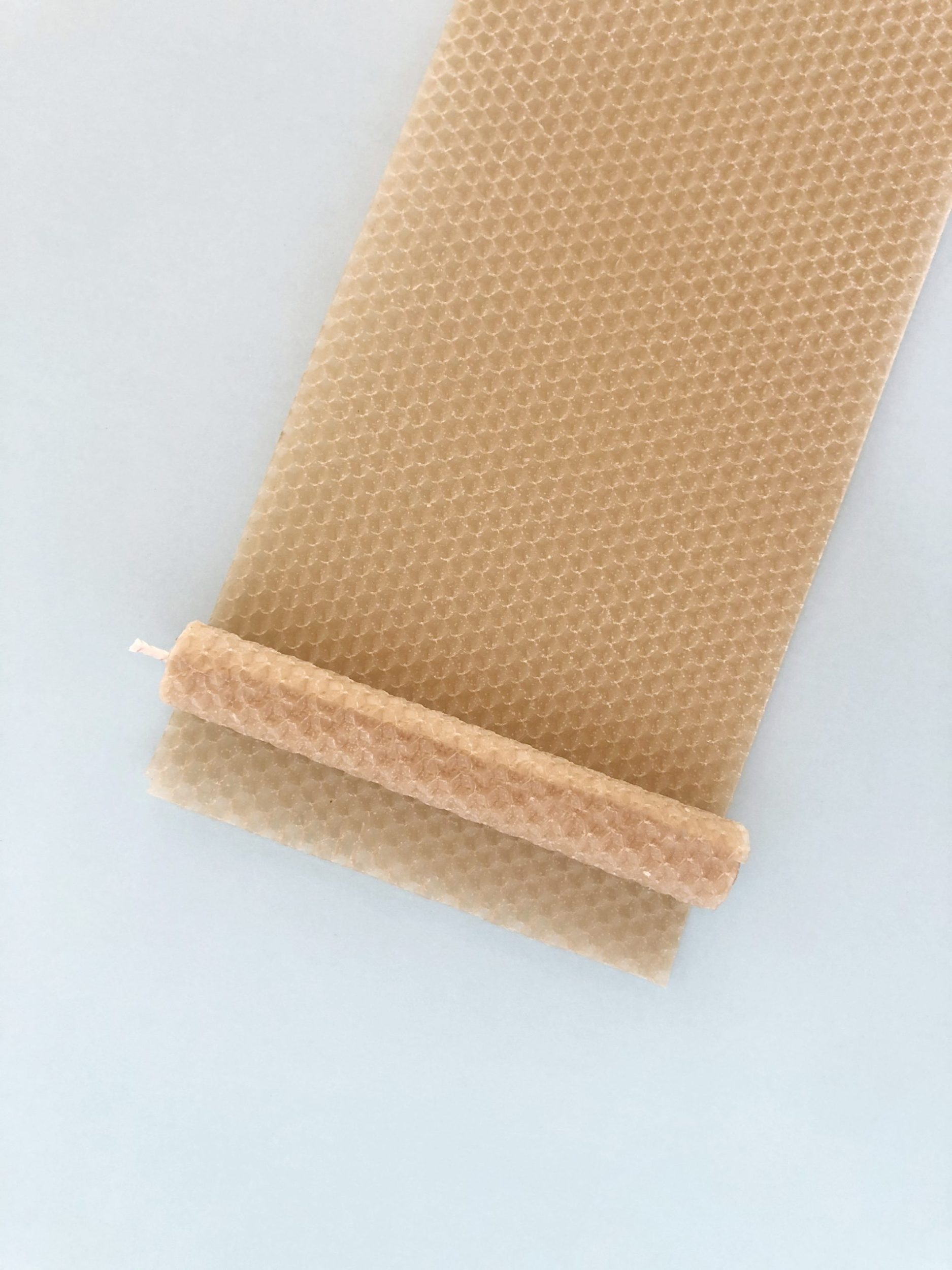 7. Use wax offcuts to make smaller tea light candles, following the same process (J-L). Smaller candles are a little more tricky, so if the base is uneven when finished, use a warm sharp knife to trim, rolling the candle as you cut.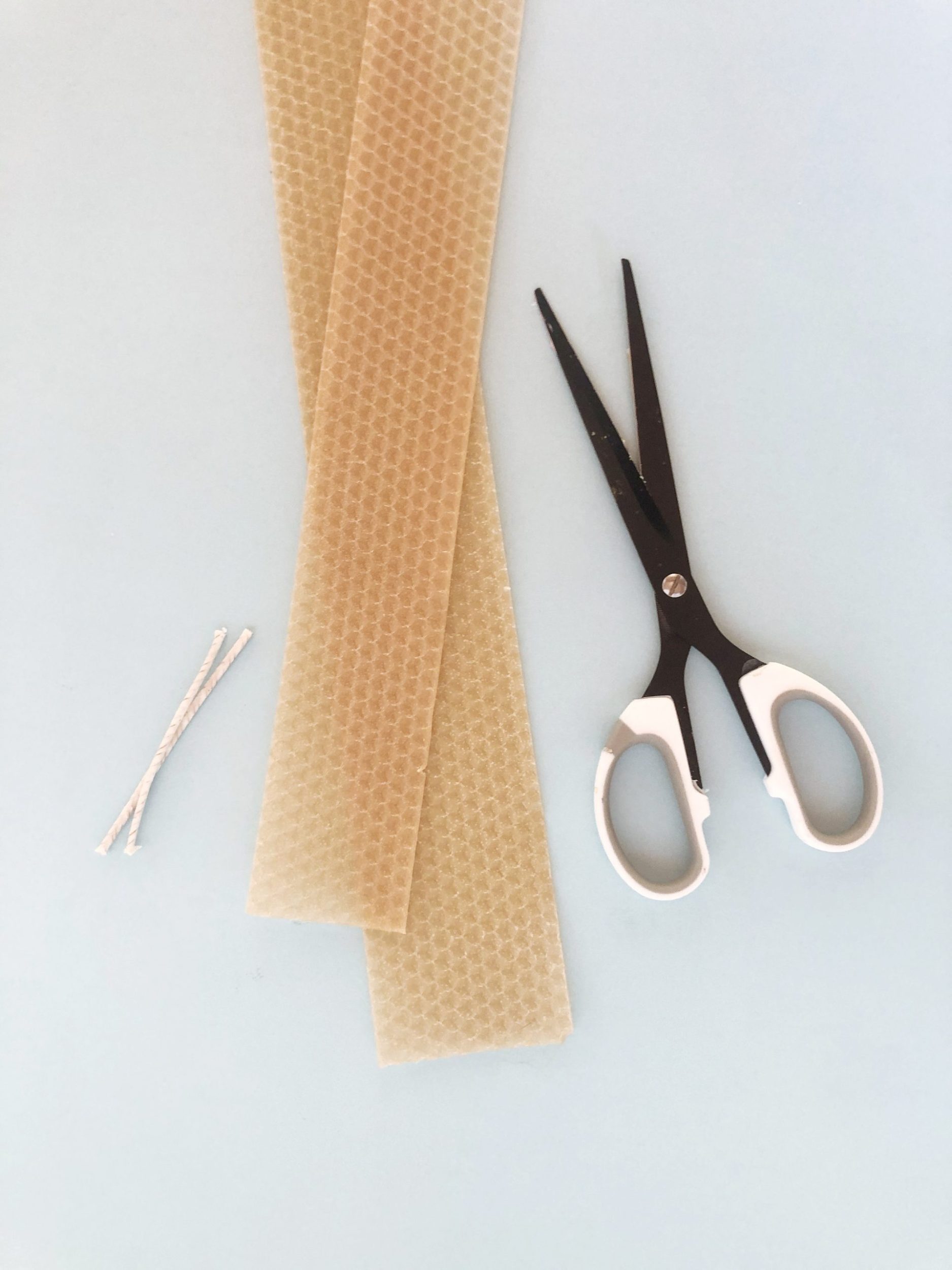 Tips
We used New Zealand beeswax sheets that were made from 100 percent pure beeswax, filtered to remove impurities, so the finished candles burn very cleanly.
Our single-roll candles had a burn time of about three to four hours.
Buy wicks that are longer than required. If the wick has a metal stabiliser at the base, simply cut it off before rolling.
Never leave a flame unattended and always make sure you place your candle on a safe surface or in a candleholder when you light it.
Beeswax sheets are available from candle-making and bee-product suppliers including: