Floral artist Georgie Malyon gives boho 1970s style a modern twist with a groovy three-dimensional arrangement using paint, palm fonds and sculptural blooms.
1. To create this winged wonder, I used two chicken wires, floral wire, blue gum, hydrangeas, proteas, limonium, dried and bleached fan palm and spear palm fronds (available from floral supply stores and Etsy), and Resene testpots. Choose flowers that are already dried or that will dry well once suspended.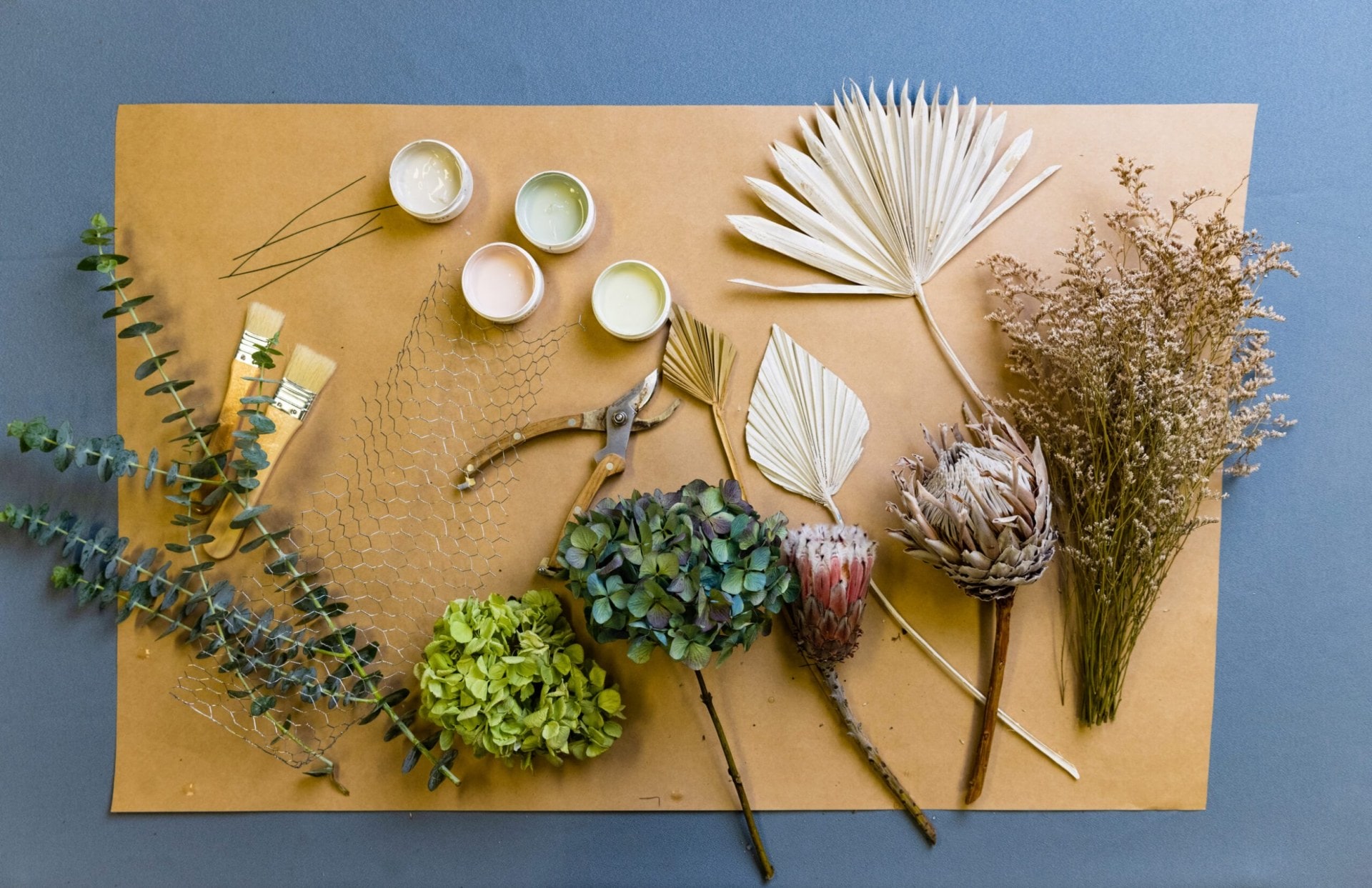 2. Paint the palm fronds. I used Resene Half Beryl Green, Resene Quarter Heathered Grey, Resene Blanched Pink and Resene Half Washed Green from Resene's Karen Walker Paints range. To create an ombré effect, paint the lower half of a frond a dark colour and the top half a lighter colour. Leave to dry.
3. Determine how large you want your finished arrangement to be, then fold your chicken wire into a square so that there is ample space in the middle of your arrangement to hold the flower and palm stems. Wire the sides together using floral wire.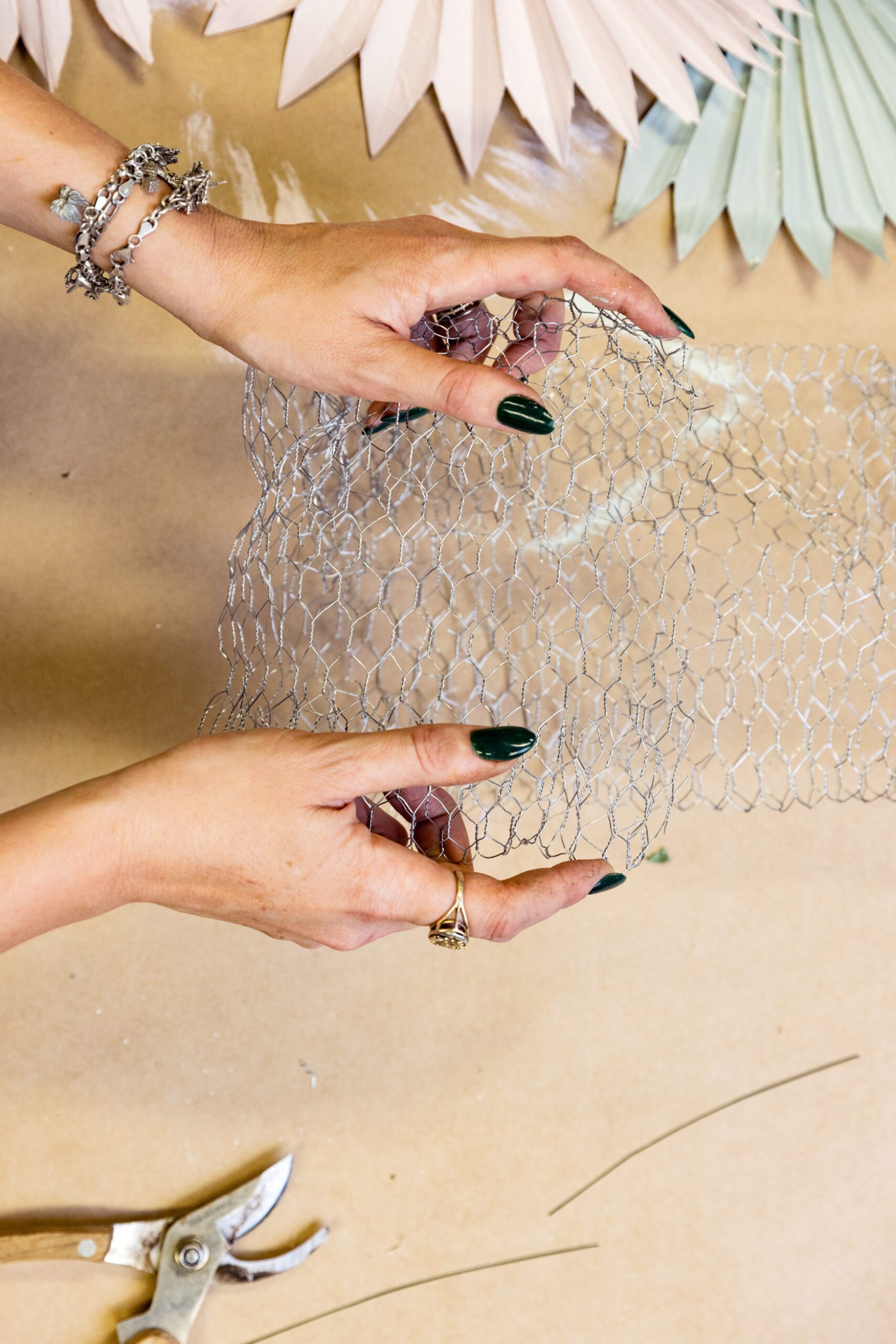 4. Now for the fun part! Slide the larger palm frond stems through the chicken wire, spacing them at even intervals around the four sides until you have a feathered effect. Create another layer on the inside of the square using the smaller spear palm fronds.
5. Insert your stems of flowers and foliage through the chicken wire until you have a full-bodied arrangement. Attach it to a hook on the wall, where it can perch, ready to take flight, or hang it on a chair, preferably of the wicker peacock persuasion.