From skincare saviours that protect against harsh winter to makeup must-haves that add a touch of icy glamour, we've curated a collection of winter essentials to pamper and enhance your beauty routine!



Known for its approachable price range, Go-To has stepped out of its comfort box with a luxurious offering that has captivated our attention from the start. Enter the Very Luxe Face Cream – a testament to the brand's innovation and commitment to delivering exceptional skincare.
We knew we were in for something extraordinary from the moment we dipped our fingers into the velvety texture. Packed with a curated blend of high-quality ingredients such as ceramides and pink algae, the Very Luxe Face Cream delivers an indulgent dose of nourishment, hydration, and rejuvenation to your skin.
Think of this cream as a replenishing fountain of youth that improves elasticity and increases the moisture levels in the skin. The Very Luxe Face Cream is a winter must-have for anybody who experiences seasonal dryness and needs a skin pick-me-up!
Fun Fact: This cream was tested in our very own Queenstown in Aotearoa. So, you can trust it to conquer the chill and keep your skin feeling fabulous during the winter frost!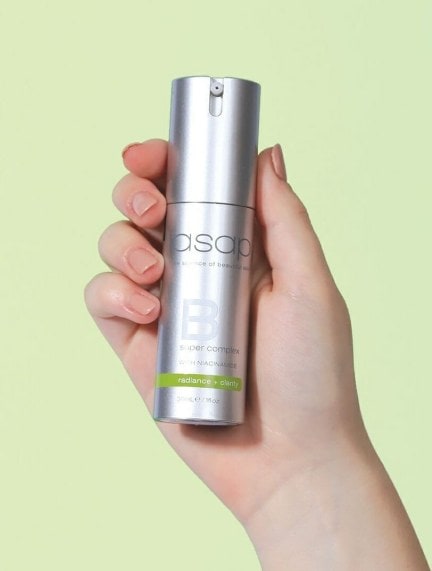 Niacinamide, a form of vitamin B3, has gained immense popularity in the skincare world for some time now. If there is any time you should be trying out this ingredient, it's in the wintertime.
Niacinamide helps to reinforce the skin's natural barrier, preventing moisture loss and locking in hydration. It improves the skin's ability to retain water, keeping it plump, supple, and well-nourished even in harsh winter conditions. As a result, you will notice that your skin is less prone to flakiness or dry areas that get worse in the colder months.
However, niacinamide tends to have a sticky texture that is difficult to mitigate when combined with different ingredients. This is why we are so excited to share with you the asap super b complex serum.
asap, a brand known for its effective and science-backed formulas has created a serum packed with a potent blend of vitamins, antioxidants, and, most importantly, niacinamide. The super b complex serum is your secret weapon for maintaining a healthy, radiant complexion during winter. Plus, you won't be left with a greasy or sticky finish!
The Goopgenes Fix & Restore Balm is for people who need an intense dose of hydration and care. Formulated with peptides, niacinamide and panthenol to help replenish lost moisture and soothe irritated skin, Goopgenes is a fabulous winter hydrator.
What's more? Antioxidants work to fight against environmental stressors and free radicals by creating a protective layer on the skin. In the long run, this balm will rejuvenate your complexion and prevent premature ageing.
We highly recommend Goopgenes as a night cream for extremely dry to normal skin. However, Goop claims that all skin types can use it, so if you have an oily complexion, use Goopgenes as a weekly treatment!

Investing in an oil during the wintertime is an excellent idea to provide an extra layer of hydration and nourishment. Using it at the last step of your skincare routine will lock in the rest of your serums and moisturisers to get the best glow. We particularly love the Eve Lom Renewal Treatment Oil for the ultimate skin revitaliser!
Packed with botanical oils like hemp seed, abyssinian, and avocado, the Eve Lom Renewal Treatment Oil is a gentle yet powerful skin saviour. Remember that oils act as a protective barrier that seals in moisture and prevents water loss this winter with Eve Lom!

Aleph Lucid Lip Gloss / Balm $59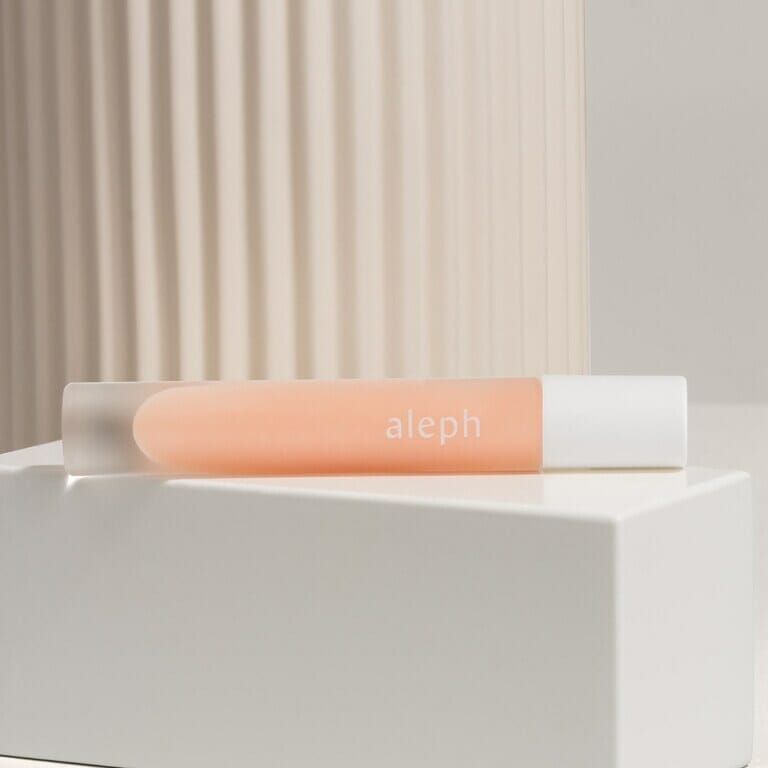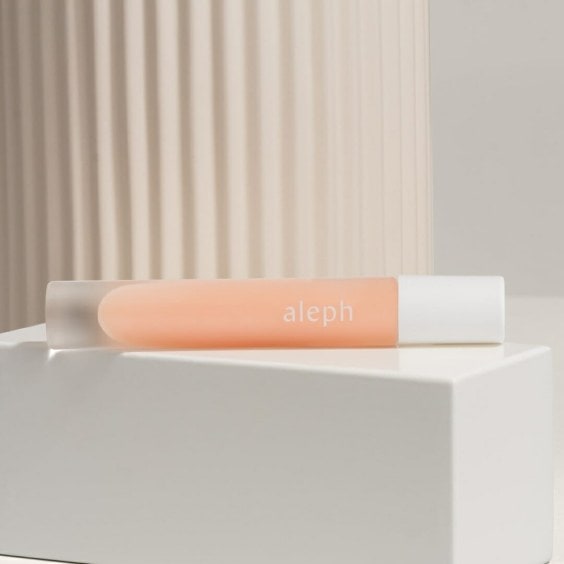 While you layer up in warm sweaters and bundle yourself in scarves, remember to give your lips the attention they deserve. Dry, chapped lips are a common winter woe, but it won't be a problem with the Aleph Lucid Lip Gloss / Balm.
Packed with nourishing ingredients, Lucid Lip Gloss / Balm is designed to restore moisture and protect your delicate lips. It's enriched with natural oils like kiwifruit seed oil and sweet almond oil, so your lips can feel and look silky smooth and healthy.
The sheer rosy pink shade of this lip balm is to die for. It has a similar effect as the original Dior Lip Plumper but with better ingredients, of course, and smells absolutely divine! Housed in a stunning eco-friendly glass tube, you can indulge in luscious glossy lips totally guilt-free.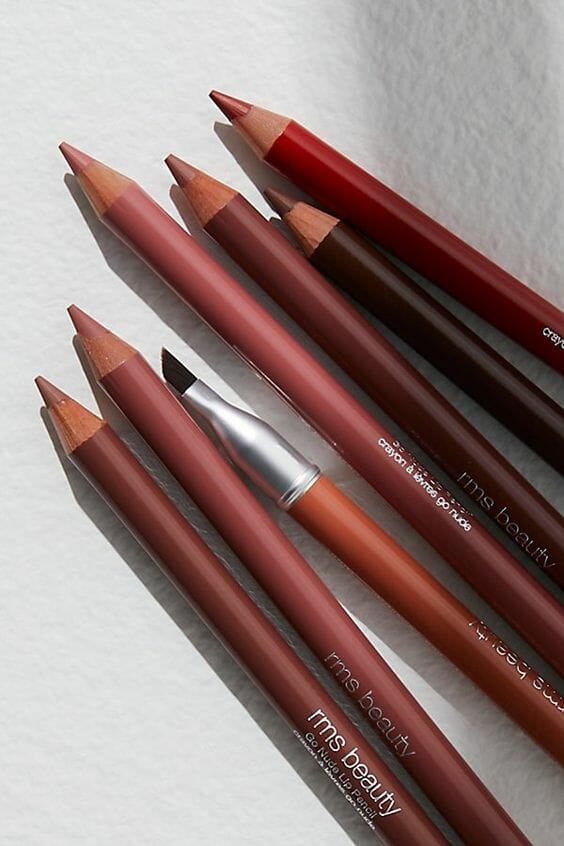 Lip liners are one of the most challenging products to adjust into your winter routine because they can freeze up when the temperatures start to go down. Enter the RMS Go Nude Lip Pencil! You may have seen this product floating around Tik Tok, and we've got to say, we love it, too!
Creamy, smooth, buildable, yet long-lasting, the RMS Go Nude Lip Pencil is a godsend for anyone who suffers from dry lips. Pair with the Aleph Lucid Lip Balm / Gloss for the ultimate dry-skin-approved lip combo that will last the whole day while keeping your lips hydrated.
We have to talk about the shade range. The stunning array of nudes will have you stuck on which one to choose because they are all so gorgeous! From a pale pink to deep rich chestnut, you are bound to find a match for you.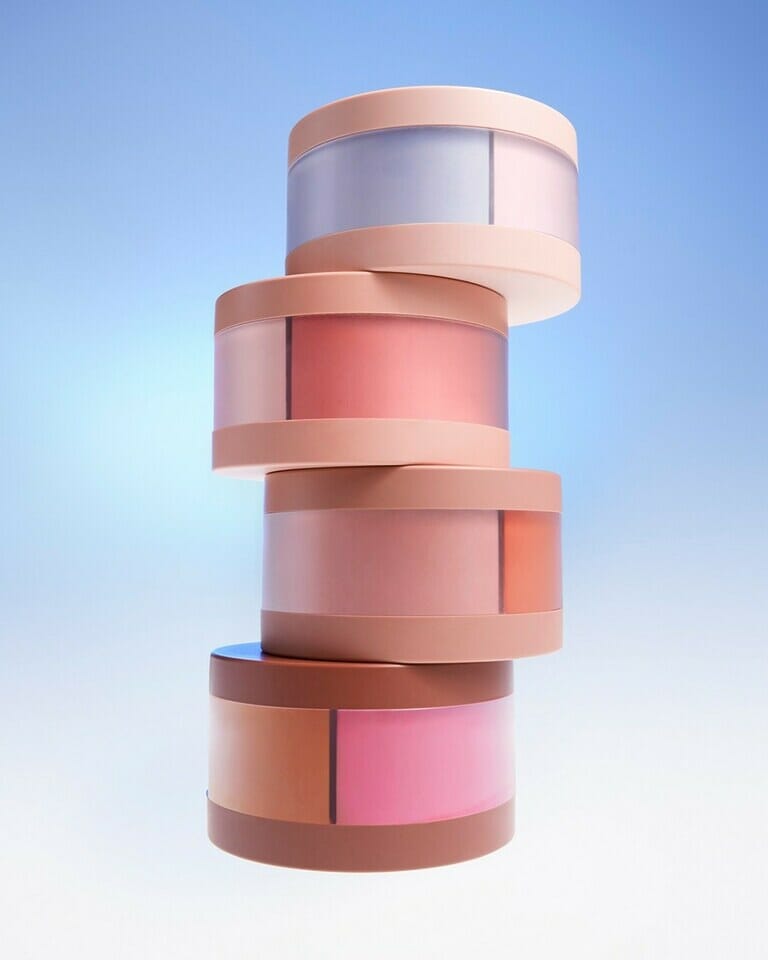 We know that not everybody likes to use powder every day. Some of you may not even like wearing powder at all. While that is totally fine and up to your preference, skipping this step limits how long your base makeup lasts throughout the day. Check out the MUFE HD Skin Twist & Light Powder as a great introductory powder that sets your makeup without diminishing the glow.
The MUFE HD Skin Twist & Light Powder is a finely milled powder that blurs the skin while setting the face with a subtle glow! However, we don't suggest baking with this powder. Rather, it is a finishing powder that should be lightly dusted all over the face for the best results.
As such, we believe that this powder would be the perfect winter option for a non-dying option that will keep your skin looking healthy, radiant and set to perfection.





As winter arrives, it's time to update your beauty arsenal with products that can withstand cold winds and unpredictable weather conditions. After considering what to suggest, we thought to include a tubing mascara that ticks all the boxes: long-lasting, curl-holding, and non-smudge! We're talking about the MECCA Whip Lash Tubing Mascara.
One of the standout qualities of the MECCA Whip Lash is its ability to hold a curl. With its unique tubing formula, this mascara creates tiny polymer tubes around each lash, ensuring that your curl stays intact throughout the day. So, say goodbye to droopy lashes caused by winter winds or temperature fluctuations!

Even if you love a sunny summer's day at the beach, can you really beat a cosy night in? Get ready to add a touch of winter magic with the Vyrao Witchy Incense.
We stumbled across this beautiful brand available in select Mecca stores and online during its launch, and we can't get enough of its super fun yet elegant concept!
Inspired by spirituality and self-care, Vyrao is known for its perfumes, candles and incense. We thought to include the Witchy Incense because of its aromatic, romantic, warm and floral fragrance that screams winter. Plus, the purple colour adds to the festivity of this gloomy yet mystical season.
So, there you have it! These are our current recommendations for winter hydrators. Have a play around with different formulas but always keep in mind that our skin is constantly changing. Adjusting our beauty rotation to fit the season will always optimise the condition of our skin.
Related Article: Autumn Chic Must-Haves