As the leaves begin to turn and the weather cools, it's time to switch up your beauty routine and embrace the colours of autumn. In this editorial, we've curated a selection of beauty must-haves that will help you achieve the perfect fall look, from warm and cosy hues to bold and daring shades. 
Whether you're looking to update your everyday makeup routine or experiment with new autumn-inspired looks, we've got you covered. So grab a pumpkin spice latte, get cosy, and get ready to fall in love with these autumn beauty must-haves.
Too Faced has done it again! Building on the success of their beloved Born This Way formula, they have taken their original concealer to the next level by adding skin-loving ingredients such as hyaluronic acid, coconut water, and alpine rose. Introducing the Born This Way Ethereal Light Concealer – the perfect addition to your autumn or winter makeup routine for flawless, hydrated under-eyes.
But don't be fooled into thinking this is just another skincare-makeup hybrid. With an impressive wear time of 24 hours, this concealer is a game-changer for anyone looking for long lasting coverage without sacrificing hydration. Say goodbye to dry under-eyes and hello to a flawless, radiant complexion with the Born This Way Ethereal Light Concealer.
One of the year's most exciting launches has to be the Too Faced Better Than Sex Chocolate Mascara. It features the same iconic hourglass-shaped brush and volumising formula as the original Better Than Sex Mascara but with a delicious twist – a rich chocolate brown hue perfect for autumn. The warm, earthy undertones of brown mascara will create a cosy, inviting vibe that's perfect for the season.
But what sets this brown shade apart from others on the market is its perfect middle ground between red and black tones. It's not too warm or too cool, making it a universally flattering shade that can complement a wide range of skin tones and eye colours.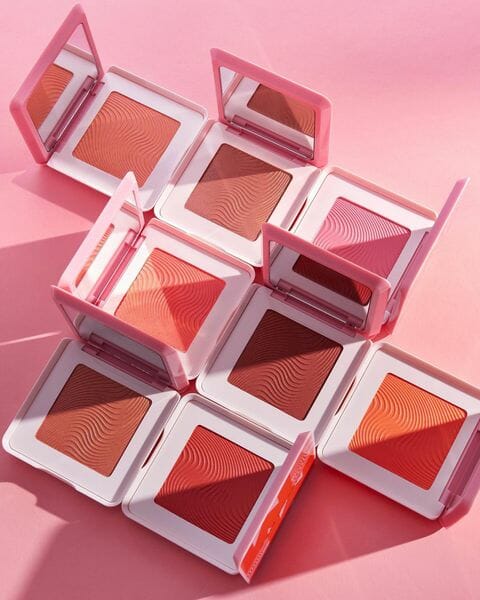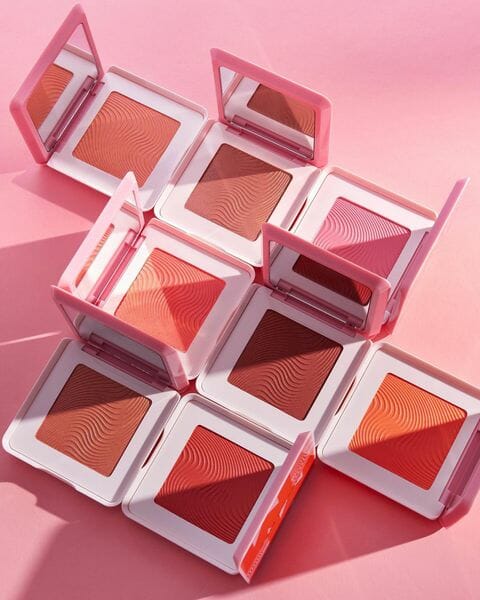 Introducing the MECCA MAX Cheek Crush Powder Blush in the stunning shade Wine Down – the perfect addition to your autumn and winter makeup collection for a beautiful and seasonal blush choice.
This luxurious powder blush is formulated with a silky, buildable and finely milled texture that blends into the skin with a seamless finish. The rich plum hue adds warmth and depth to the cheeks and blushes the complexion with a berry-toned winter flush!
Considering the affordable price point, this is an absolute win for beauty lovers! Get ready to "wine down" and enhance your natural beauty with MECCA MAX for an affordable and perfect way to add a touch of autumn glam to any look!
Are you looking for the perfect lip product to elevate your autumn makeup look? Look no further than the Morphe Soul Matte Lip Liners and Velvet Lip Mousse.
These lippies are the perfect way to achieve a sumptuously matte lip without missing out on hydration or comfort. The lip liners feature a creamy, long-wearing gel pencil formula that glides on smoothly for precise definition. The Velvet Lip Mousse offers an intense colour payoff with a comfortable, non-drying formula that lasts all day.
A matte lip is key to any autumn outfit, adding a touch of sophistication to your look. But many liquid lipsticks can leave your lips feeling dry and uncomfortable, especially as the weather gets colder and drier. That's where the Morphe Soul Matte Lip Liners and Liquid Lipsticks come in – they offer the perfect balance of matte and moisture, ensuring your lips stay soft and supple all season long.
In addition to their unbeatable formula, the Morphe Soul Matte Lip Liners and Liquid Lipsticks come in a range of stunning shades that are perfect for autumn. From deep, rich berries to warm, toasty nudes, there's bound to be a shade for you and your personal style.
So if you're looking for the perfect lip product to take your autumn makeup game to the next level, check out the Morphe Soul Matte Lip Liners and Velvet Lip Mousse.

The Olaplex LashBond Building Serum has received rave reviews from beauty enthusiasts and professionals alike. Customers have reported noticeable improvements in the health and appearance of their lashes after using the serum, so it's no surprise that it's generating buzz and hype in the beauty industry. 
This innovative serum is designed to nourish and strengthen your lashes, helping to prevent breakage and promote healthier, fuller-looking lashes over time. It contains a unique blend of ingredients, including biotin and castor oil, to fortify and protect your lashes from damage.
Just like our hair, our lashes can become brittle and dry over time, leading to breakage and thinning. This is why it's important to take care of our lashes by using nourishing products like the Olaplex LashBond Building Serum, which can help to strengthen and protect them from damage. Who better to trust than Olaplex? 

Diptyque's L'Eau Papier is a fragrance that embodies the essence of autumn with its unique blend of warm and toasty notes. Inspired by the Japanese tradition of calligraphy, there is an element of tranquillity and calmness that is perfect for the upcoming season. 
The symphony of roasted sesame seeds, mimosa and musk creates a skin like and comforting aroma that is warm and enveloping. Although no vanilla is present in this fragrance, we have noticed a light sweetness that is reminiscent of this beautiful note. It is subtle and refined – perfect for people who prefer a more understated fragrance that still creates a presence wherever they go.
As with all of Diptyque's fragrances, L'Eau Papier is made with the finest ingredients and crafted with meticulous attention to detail. The result is a luxurious and wearable fragrance, making it the perfect addition to any autumn perfume collection. Give it a go if you're on the search for a modern scent that will make you feel zen and happy! 
Sisley's Black Rose Cream Mask is a luxurious skincare product that has gained a cult following among beauty enthusiasts. This mask helps rejuvenate and hydrate the skin, leaving it looking smoother, brighter, and more radiant – an absolute must during the colder months! 
The key ingredient in the Black Rose Cream Mask is the black rose extract, known for its anti-ageing properties. Combined with other nourishing ingredients such as shea butter, vitamin E, and pro-vitamin B5, this formula deeply moisturises and plumps the skin.
It is essential to crank up the hydration during autumn and winter as our skin becomes more vulnerable to the wrath of wind and indoor heating systems. Keep your complexion at bay with treatments such as the Sisley Black Rose Mask that can be kept on overnight for that extra TLC.