Update the hardest-working room in the house with our pick of the hottest kitchen ideas and products.
1. Central perks
Adding an island bench makes a bold statement and there are many layout options to consider. Budding MasterChefs may want to include cooking facilities such as a centralised hob so they can cook and entertain guests at the same time. A sink is another consideration, depending on access to plumbing. Placement may be centred, or off to one side, which still allows for casual dining on stools.


Small appliances
2. Cream kettle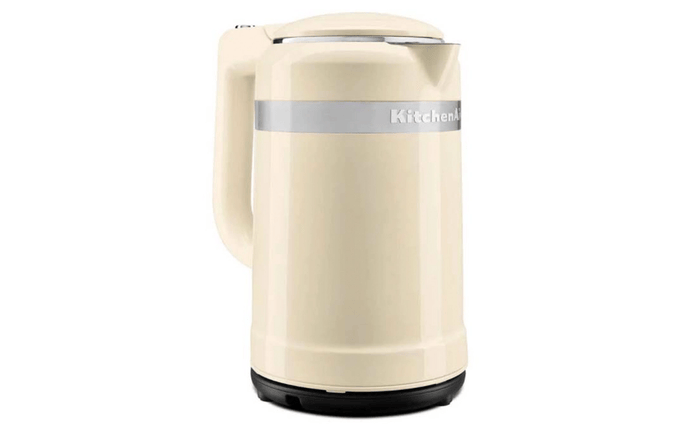 2. KitchenAid Design kettle in almond cream, $179.99 from Briscoes.
3 Sleek toaster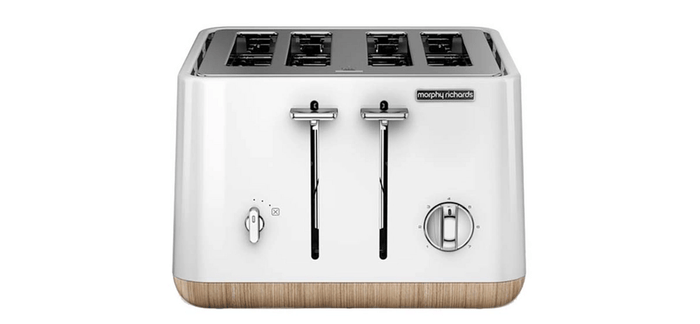 3. Morphy Richards white wood trim four-slice toaster, $145 from The Market.
4 Silver food processor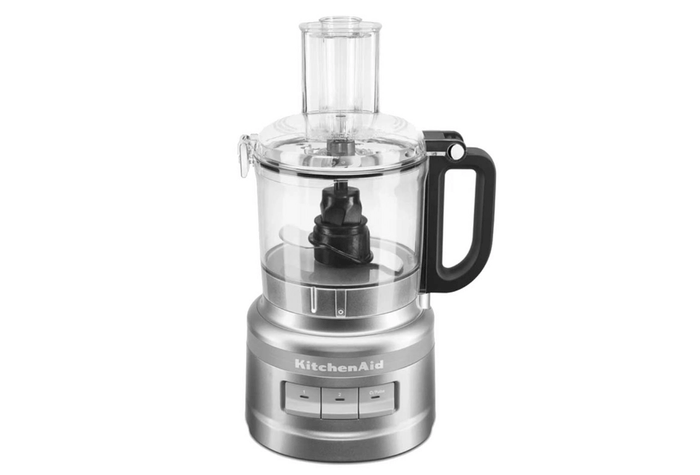 4. Seven-cup food processor, $266 from KitchenAid.
5 Miniamlist ice cream maker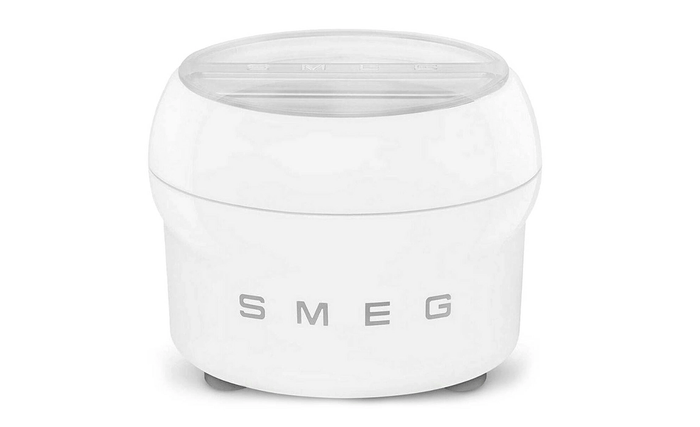 5. Smeg SMIC01 ice cream maker accessory, $249 from Kitchen Things.
6 Black airfryer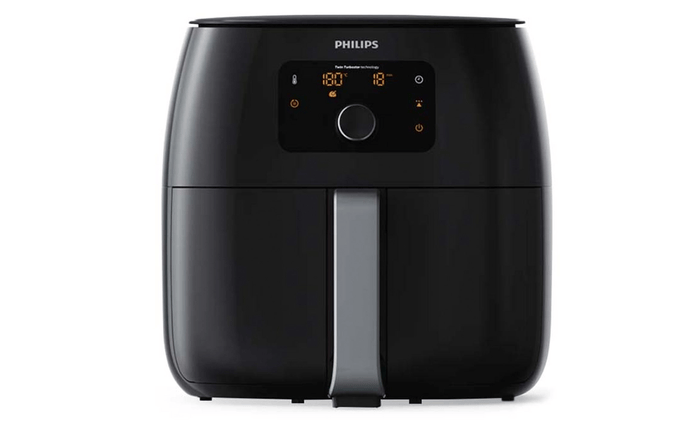 6. Philips Digital XXL HD9650/93 airfryer, $649.99 from Farmers.
7. Black and White
Monochrome is a timeless choice for kitchens ranging from modern to traditional. In this home, dark cabinets ground the design while crisp white ceilings and walls allow a soaring sensation of height.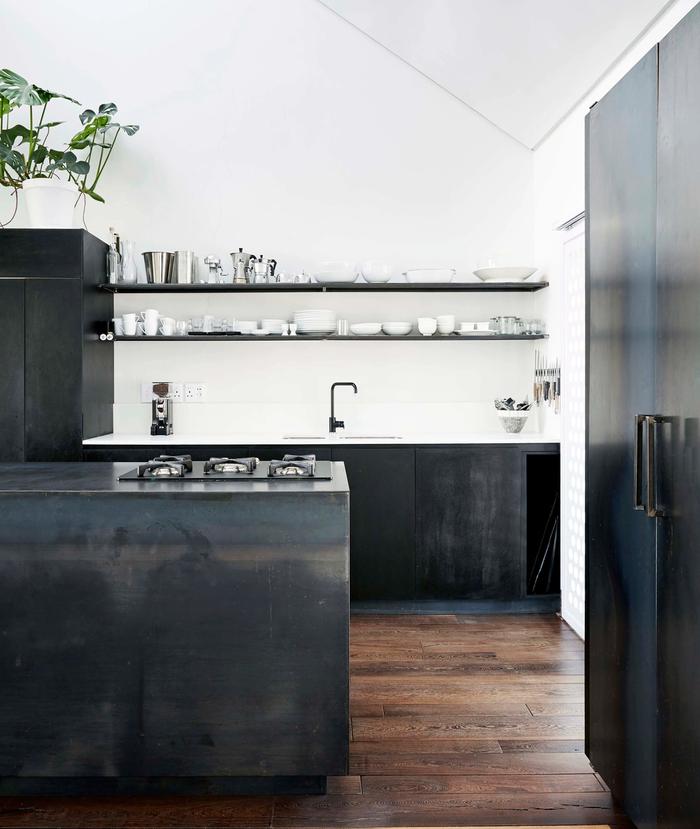 8. Make It Marble
Marble is both natural and grandiose, which is why it's having such a big moment in interior design. Whether used to create a sleek countertop or a stylish splashback, the benefits of this heat-resistant stone are twofold: exceptional good looks and hard- wearing durability. Plus, it comes in myriad colour combinations.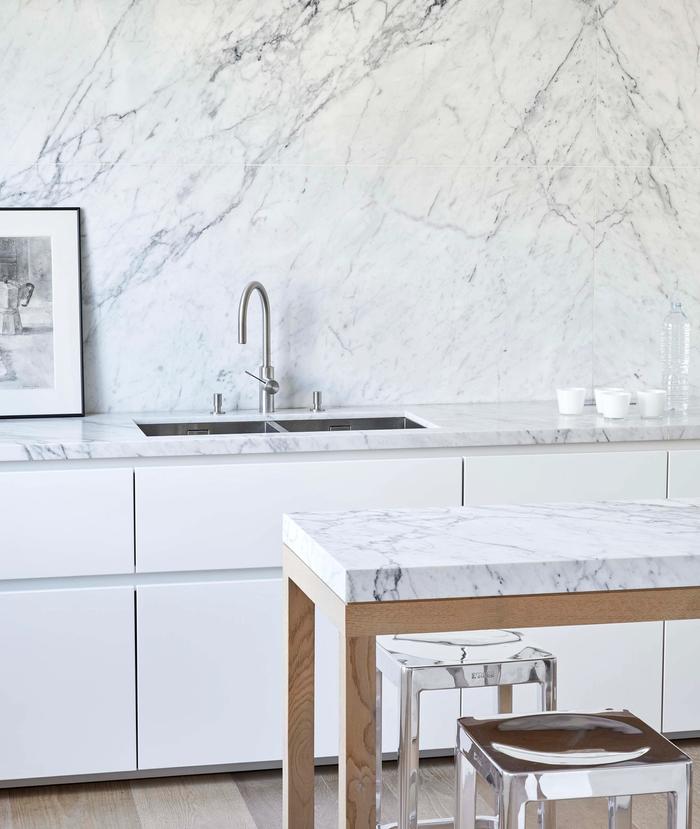 Mixers
9 Statement green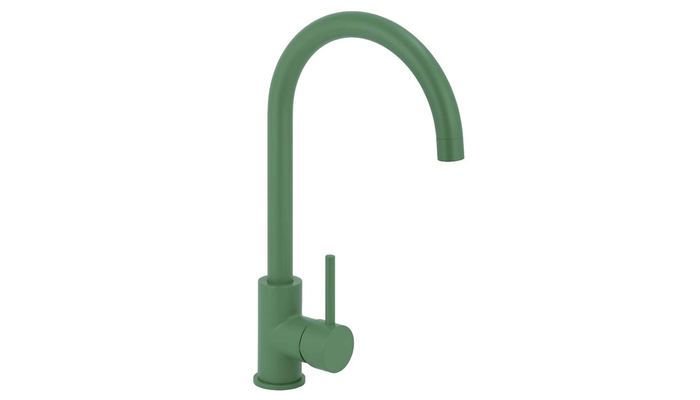 Elysian kitchen mixer in flora, $362.90 from ABI Interiors.
10 Glamorous gold
10. Meir Round Traditional kitchen mixer, $649 from The Kitchen Hub.
11 Striking black
11. Mondella Resonance goose-neck sink mixer, $118 from Bunnings.
12 Netural white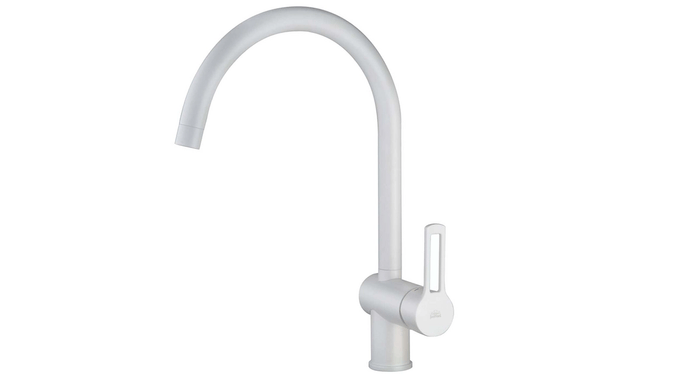 12. Paffoni Ringo kitchen mixer, $589 from Mico.
13. Private pantry
If you don't have room for a walk-in scullery, housing kitchen appliances behind double doors saves space and removes visual clutter. Add open shelves, deep drawers and a wide benchtop for kettles and toasters. Practicality aside, the beauty of a hidden pantry is that it can be closed off in an instant.

14 A Touch Of Brass
Metallic accents like these brass kitchen canisters are an easy counter update. A little bit luxe, they hint at old-time glamour but are also highly functional. With a wide range of brass accessories readily available, look for products ranging from servers and platters to sink drainers, dish racks and handles.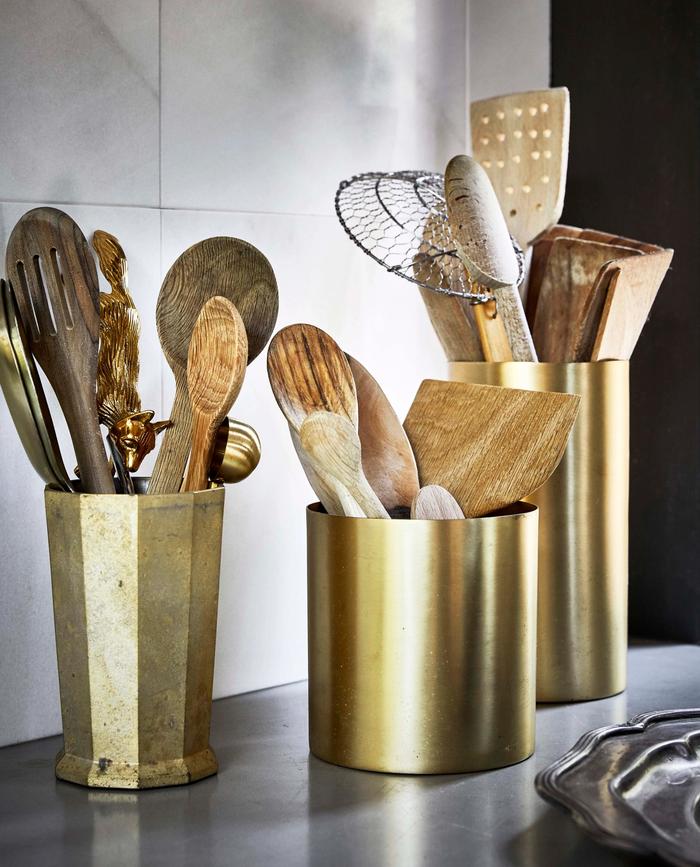 15. Sky High
Adequate lighting is vital to good kitchen design. Skylights stream daylight from above and brighten up work spaces with a flood of natural light.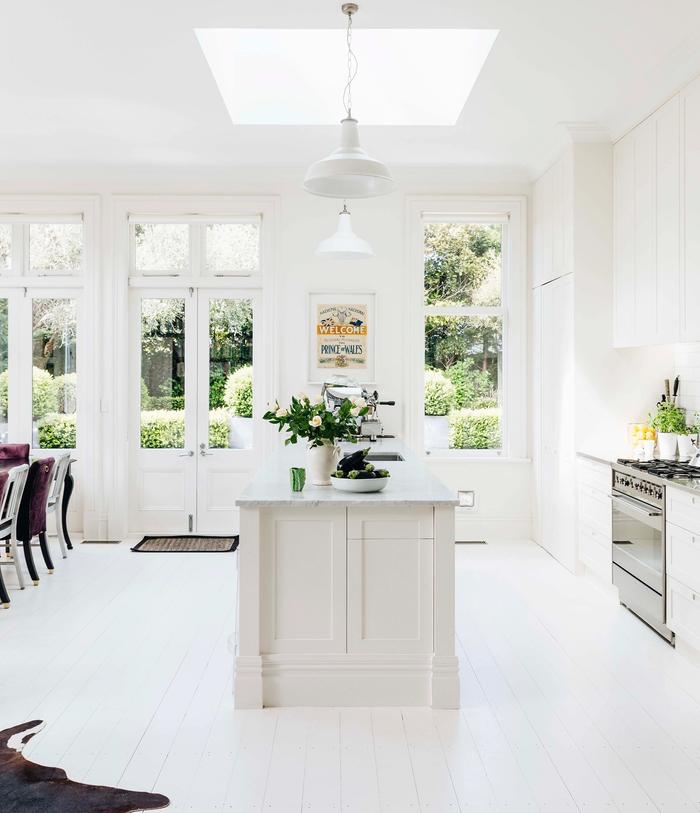 16 Flooring
'When you paint wooden floorboards white, you bring in that clean-lined Scandinavian feel. It makes everything lighter and brighter.' Bridget Foley, Interior Designer.
17 Here To Serve
With alfresco dining right around the corner, bring the outside in by adding a set of bifold windows to your kitchen renovation.
18 Industrial Rustic
Shaker-style cabinets and reclaimed wood are key considerations when creating a modern-rustic aesthetic. Slick black tiles and concrete counters update the look.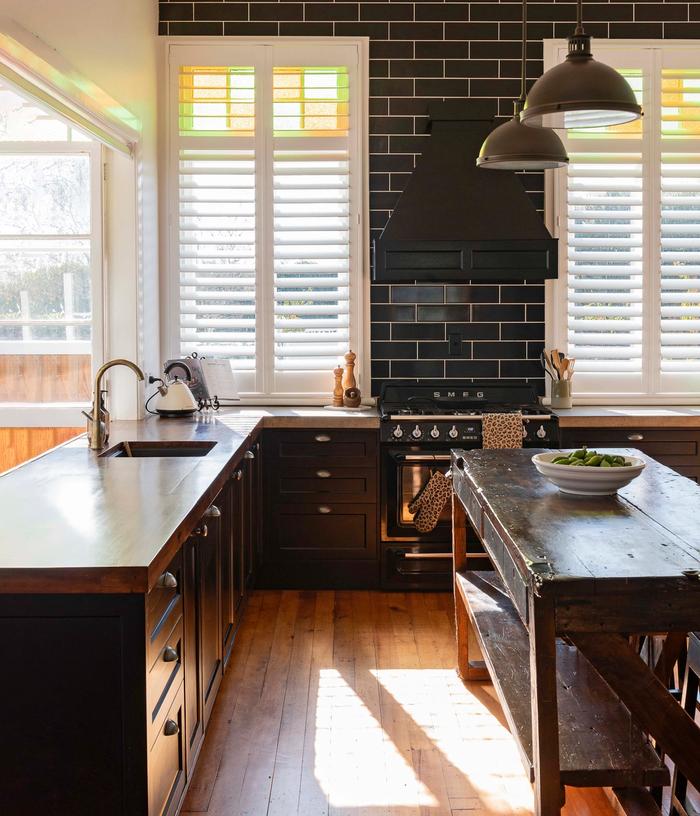 Bar Stools
19 Minimalist white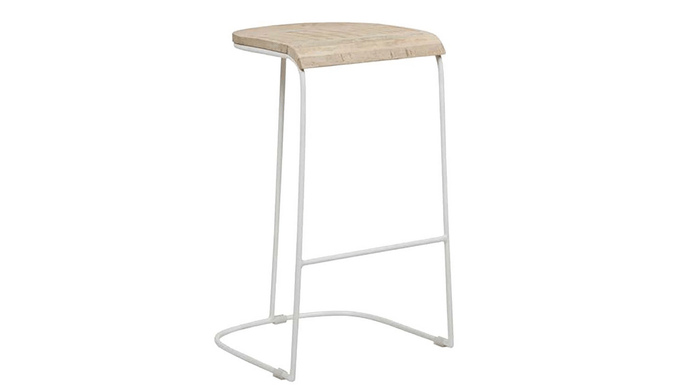 Merricks bar stool, $445 from The Design Library.
20 Backless Black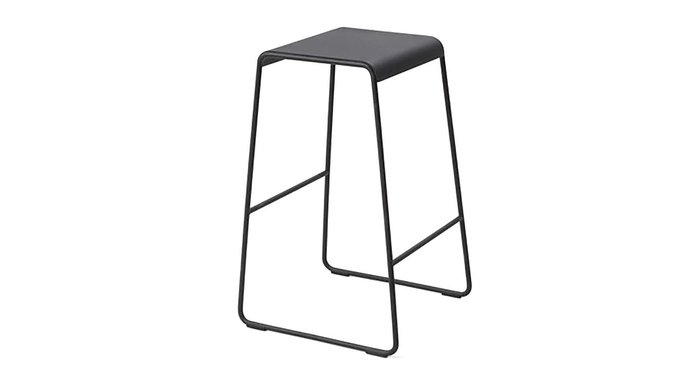 20. David Moreland Design S2 Stool, $340 from Città.
21 Natural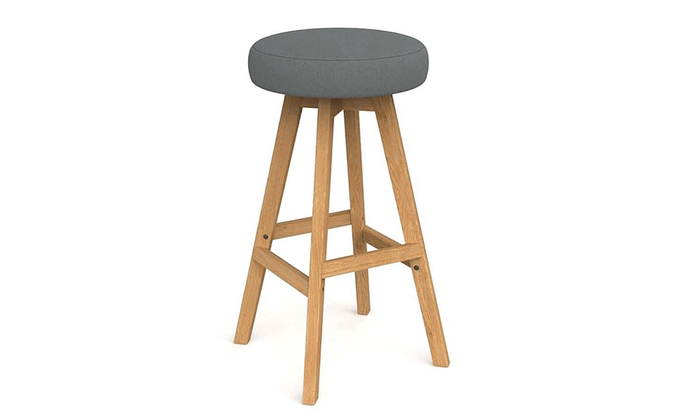 21. Luna Button bar stool, $401.35 from Uno Furniture.
22 Monochrome seat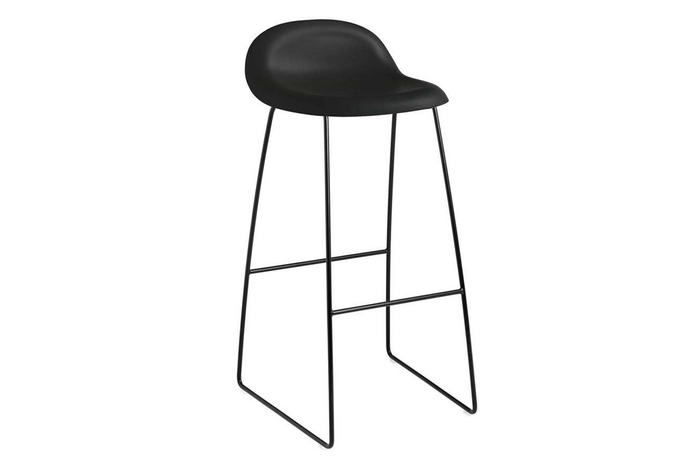 22. Komplot Design GUBI 3D recycled bar stool, $640 from Cult Design.
23. Subway Style
The classic subway tile never dates and comes in a variety of sizes and shapes that can be laid in various patterns such as brick, cross-hatch, offset, basket weave and chevron.
24. Kitchen Noir
Glossy black tiles add instant allure and channel a hotel-style vibe. In the West Auckland studio of painter Cruz Jimenez, the tiles are laid in a brick offset pattern on the splashback, and in a herringbone formation on the facing of the kitchen counter. Strip-lit open shelves display an array of artful objects. The result is a look that is pure sophistication.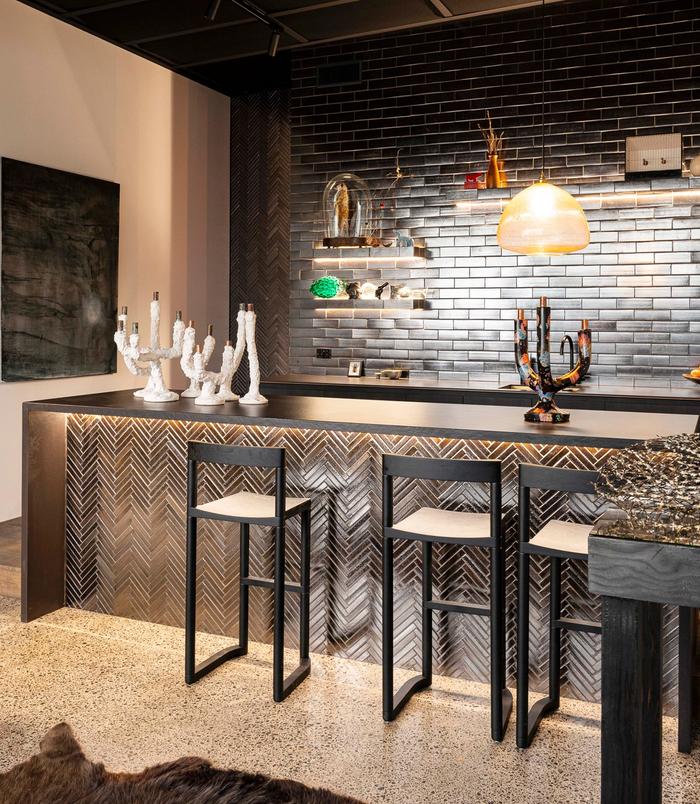 25 Open Shelving
'Open shelving really helps a small kitchen out. Rather than a sea of cupboard doors, which will make the kitchen appear even smaller, go open- plan. Stack utensils, crockery and cutlery on open shelves, and make use of hanging rails.' Abigail Ahern, Interior Designer.

Clean Up
26 Everdaily Everything Spray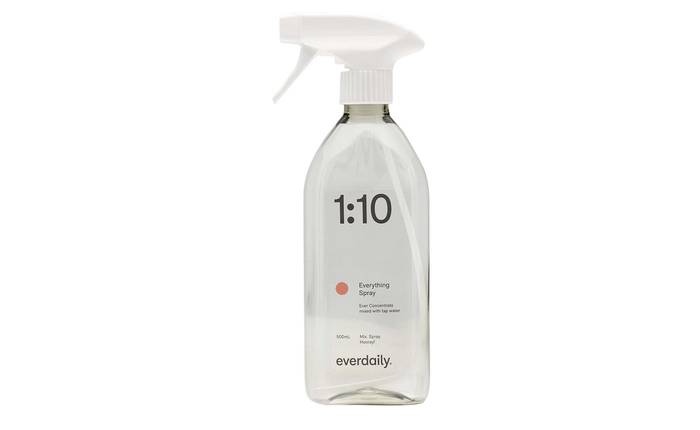 Everdaily Everything Spray bottle, $6 from Father Rabbit
27 Peppermint + Eucalyptus Good For Everything Cleaning Spray
27. Peppermint + Eucalyptus Good For Everything Cleaning Spray, $19.95 from Santosa.
28 Light Fantastic
Statement lights don't need to be costly. When choosing a fitting for her kitchen, food artist Devoney Scarfe opted for an inexpensive bar light that "makes the kitchen look more expensive than it is", she says.

It complements her stainless steel benchtop and didn't break the bank. When working to a budget, balance splurging and saving by looking around for products at a range of price points, including second-hand options.
29 On The Panel
The antidote to low flat ceilings is to add texture. In the apartment of film costume breakdown artists Jono Lousich and Jimmy Rogers, pressed tin panels, in lustrous black and gleaming white, mimic tiles. The effect is dramatic and luxurious, and is actually a renovation project the talented couple did together. Depending on your DIY skills, file ideas like these under "inspiration" or "future project".
30 Raise The Bar
When space is limited, particularly in apartments, include a breakfast bar – part dining table, part work bench. Make sure you provide enough overhang to comfortably tuck barstools underneath. The rule of thumb is 25-30cm.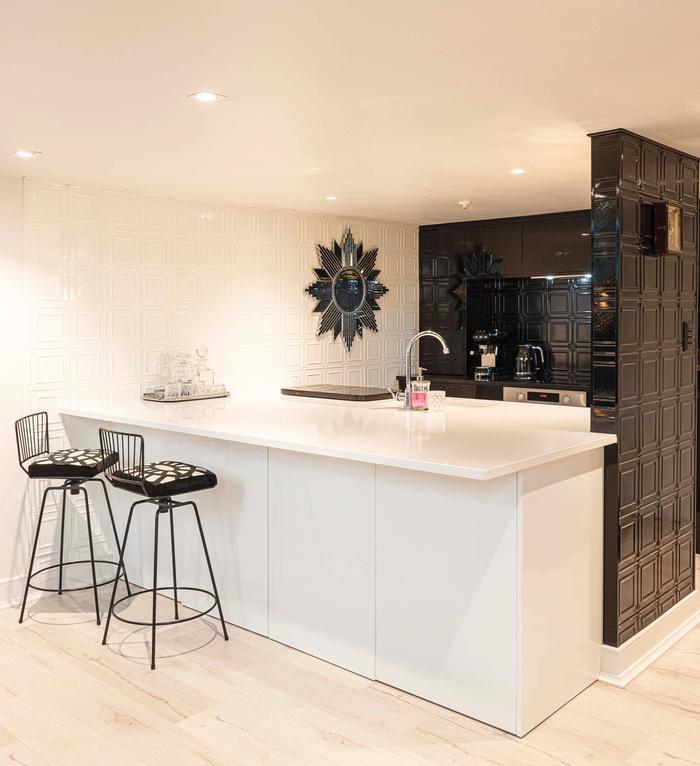 31 Wall Of Colour
Introduce personality into your kitchen by using coloured tiles, patterned wallpaper or tinted glass for your splashback.
32 I Spy Ply
Plywood is a wonderfully versatile alternative to other types of timber veneers. It comes in large sheets, which means that fewer offcuts get wasted because they're too small to use. This also makes it an inexpensive choice for cabinets and cupboards. It is hard-wearing and can be cut to any shape.

33 Organic Shapes
Nature offers endless inspiration when planning a kitchen. Think honeycomb patterns, curvy corners, native timbers and textural details. In this home, ceramic pots in earthy colours add warmth, while sheepskin-topped bar stools soften hard lines.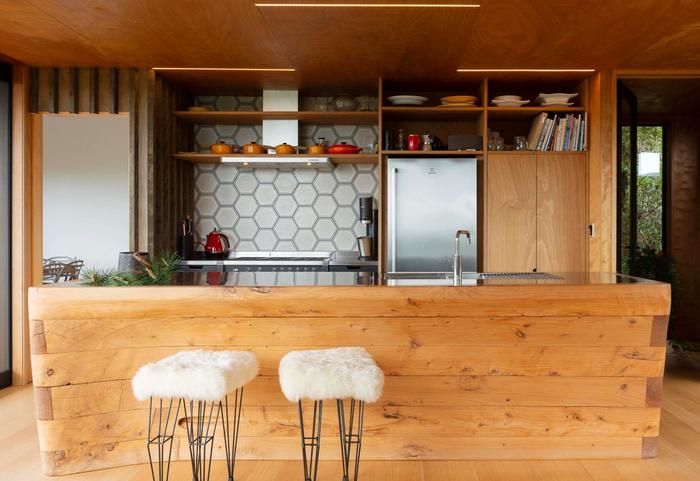 Fridges
34 Wine cabinet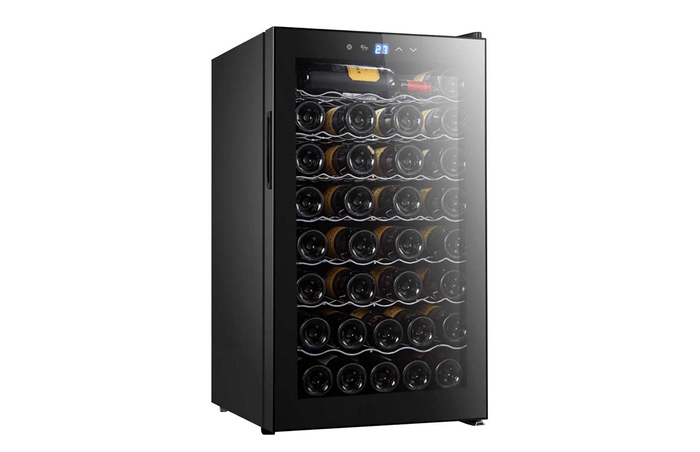 Tuscany 51-bottle wine cabinet, $748.20 from Noel Leeming.
35 Black family hub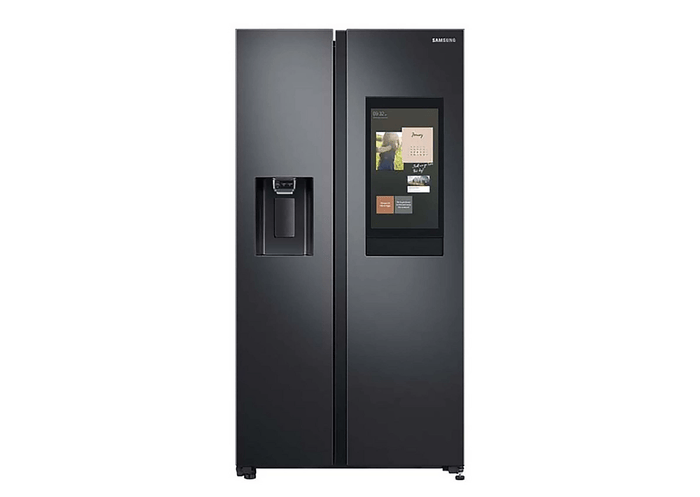 Samsung Side By Side Refrigerator with Family Hub, $4799 from Smiths City.
36 Retro bar fridge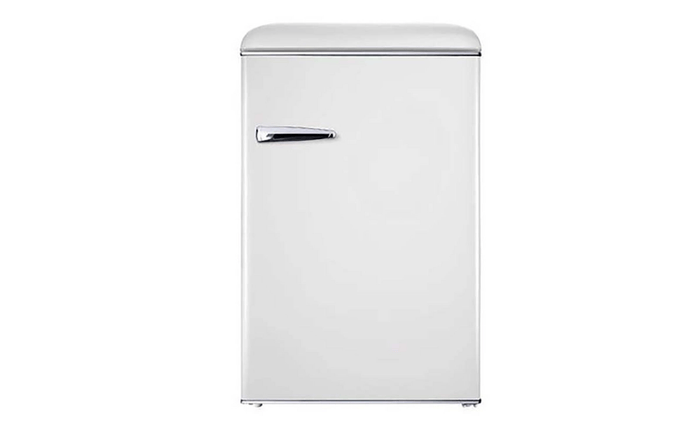 Kogan Retro bar fridge, $329 from Dick Smith.
37 Sleek and silver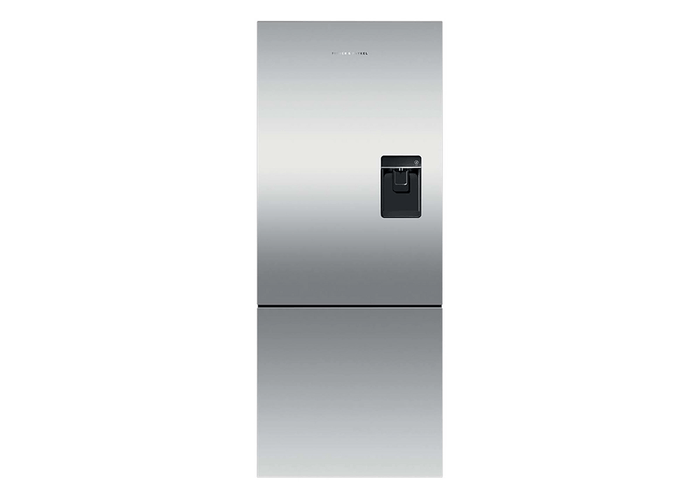 Fisher & Paykel Ice & Water Refrigerator Freezer, $2549 from Farmers.
38 Lourve Love
Louvred window shutters filter light, provide privacy, are easy to clean and, best of all, add value to your home.
39 The Extractor Factor
Don't limit design details to the obvious. When choosing a wall-mounted extractor fan, shape and size shouldn't be overlooked. In this kitchen, a full-height canopy extractor in classic white doubles as both appliance and sculpture due to its clean lines and oversized grandeur.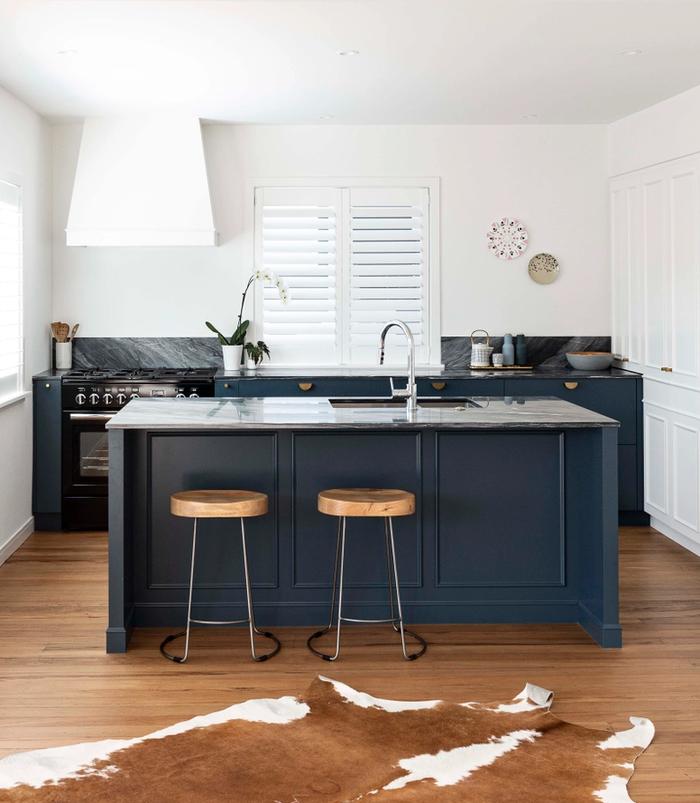 Sinks
40 Stainless steel bowl sink
Hafele stainless steel bowl sink, $145 from Mitre 10.
41 Black granite sink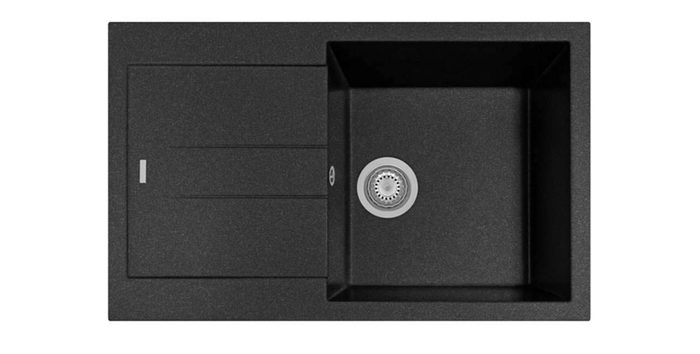 Telma granite sink with drainer, $395 from Olivéri.
42 Stainless steel sink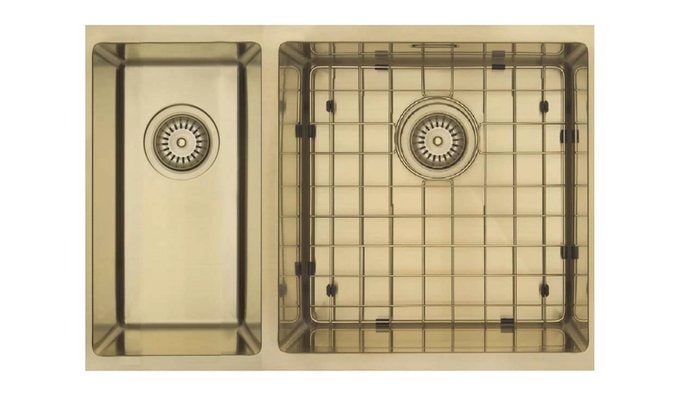 Mercer Aurora stainless steel sink, $1299 from Elite Bathroomware.
43 White butler sink
Bowland 600 fireclay butler sink, $2199 from Plumbline.
44 Gold butler sink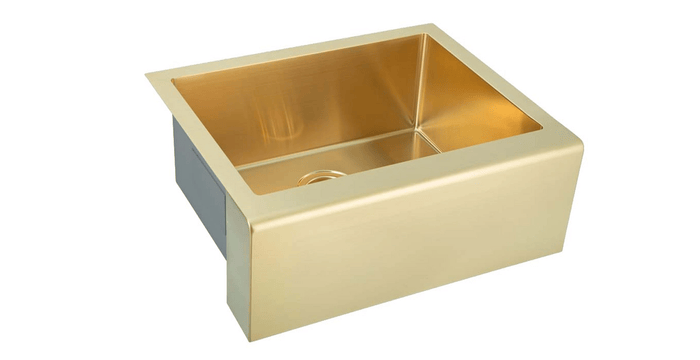 Belfast stainless steel butler sink, $1055.90 from ABI Interiors.
45 Wall Lights
'Wall lights in the kitchen add warmth and style. To create a more traditional feel for a new home, try an industrial wall light with adjustable arms.' Mary-Ellen Hinton, Interior Designer.
46 Into The Groove-y
Add interest to an all-white kitchen by replacing flat-panel cabinet doors with V-groove joinery. The fine lines are classic yet contemporary, with just the right amount of traditional elegance.