Hello Saturday interior designer Mary-Ellen Hinton shares her tips for outdoor style.
1 Define the space
The first step to creating your outdoor room is to define the space. Adding a roof is a great way to achieve this. It not only allows you to enjoy the space year round, but it increases the footprint of your home too – so you're adding real value at the same time.
There are lots of outdoor roofing options available. Louvres are a great option for sunnier spaces, offering plenty of shade when you need it or light when you don't. They can line up with the existing roofline, have their own guttering system and come with optional sensors so they'll automatically close when it rains, keeping your furniture dry.
For areas where you want as much light as possible, try a polycarbonate roof. This surprisingly durable thermoplastic material looks a lot like glass, is resistant to heat and provides ample protection from the sun's harmful UV rays, while letting lots of light into your outdoor space.
Pergolas are another option, but these aren't typically fully enclosed, so your outdoor area would be open to the elements. On the plus side, you can grow a wide range of plants up and over a pergola to provide an attractive shelter.
Once you have your roof sorted, it's time to think about walls. We all know how the wind can pick up in New Zealand, and there's nothing worse than a cold breeze when you're enjoying your G&T in the sun. Creating a batten wall similar to a pergola can help block the wind. Louvre wall options are solid and can open and close as you need them to.
Or, if you have a space that gets a lot of sun, you may want to block this off in the heat of summer with a sheer outdoor drape.
Walls on just one or two sides are a great option if part of your outdoor space isn't very private. Or, you may want to enclose the entire area to make it a true year-round room, regardless of the weather. One option here is
to install glass louvre windows at a high level, allowing you to control light and breezes when necessary but stay dry and warm in the cooler months.
2 Rugs
To really bring the indoors out, include an outdoor rug in your seating area. They bring a soft texture underfoot, add richness and create a warm, inviting space. They also help to define the space, creating a little room within your outdoor room.
3 Cladding & tiles
For your exterior walls, try adding warmth and texture with your cladding choice. Timber wall panels are a great outdoor cladding option, but outdoor tiles can also be a bold, fun choice in this part of the home. TileHaus now imports TileCloud tiles from Australia, which you can't go past for colour and bold patterns. If you're not brave enough to use these on the exterior, try them on the floor or the interior walls. If neutrals and textures are more your thing, look no further than terrazzo for the floor.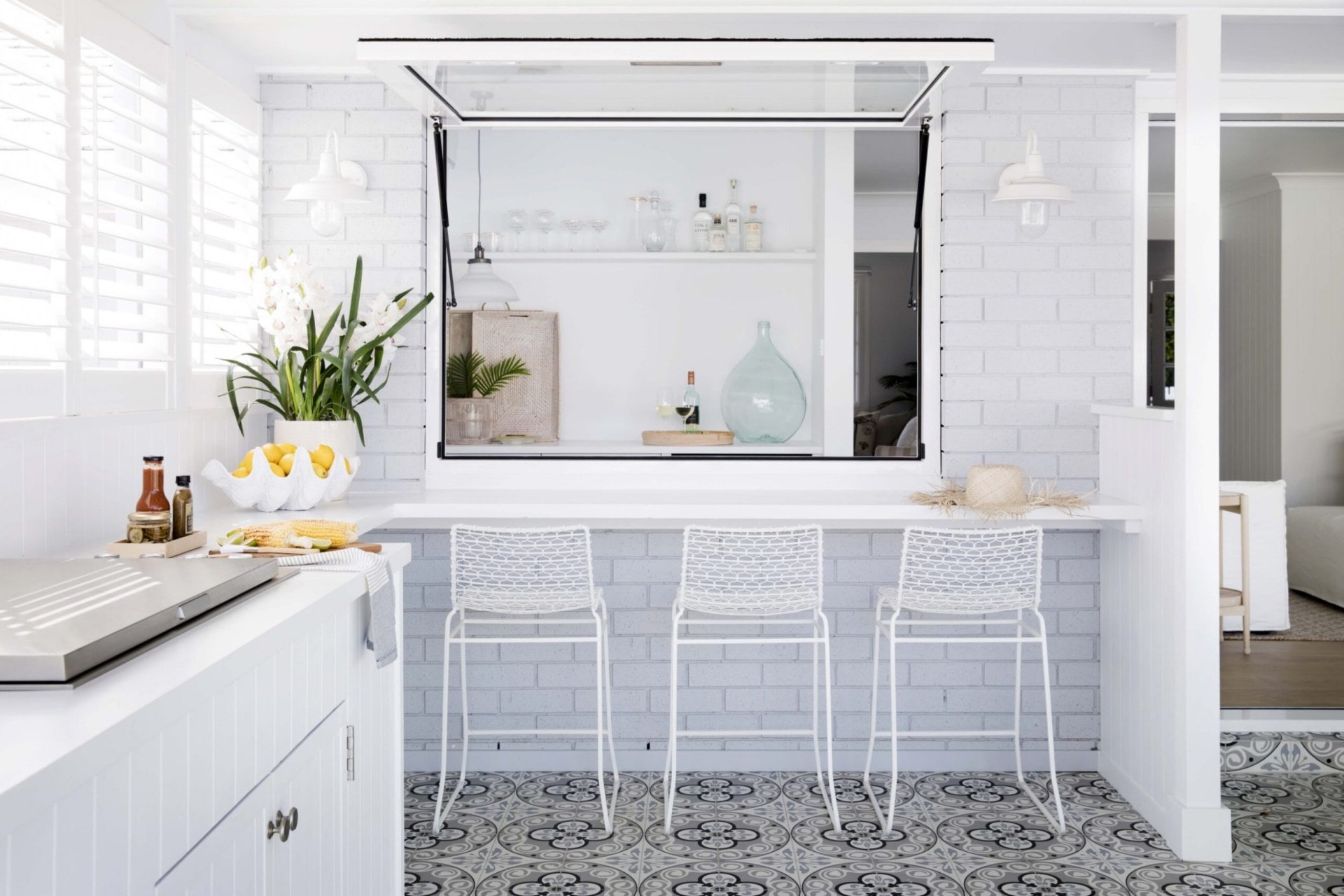 4 Furniture
It's easy to fill your outdoor space with a large outdoor dining table. However, this can take up a lot of room and may not be well used. If your home has good indoor-outdoor flow, you may find it easier to sit at the indoor dining table for your meal, then retreat to the comfort of a more informal couch outside, particularly if your outdoor space is limited.
When it comes to outdoor couches, they should be comfortable and generous. Generally, you get what you pay for. If it's cheap then it's probably too small, too hard or not going to last. If anything, your outdoor sofa has to achieve more than your indoor one, so it shouldn't cost less.
Your outdoor furniture needs to survive outside, so the materials you choose are important. Most brands now include outdoor fabrics in their ranges, which are called "high performance" because they can be used both indoors and outdoors. As well as standing up better to wind and rain, they have less chance of fading in the sun. Choose from soft, textured neutrals or vibrant coral-like colours that make you dream of holidays in the Pacific. James Dunlop has also released an outdoor velvet – need I say more?
5 Bringing the garden in
To connect your outdoor room to the garden beyond, make sure you introduce lots of plants. Try using a few large pots rather than lots of little ones to help define the edge of your space. Or encourage outdoor plants to creep up and over your outdoor room to create a Mediterranean look and feel.
6 Lighting
Well-chosen lighting is important for creating night-time ambience in any space, and your outdoor room is no exception. Wall lights are the most obvious choice, but if you have a solid roof you could try hanging pendant lights. When combined with a high roof and greenery, this will create a luxurious resort-like feel.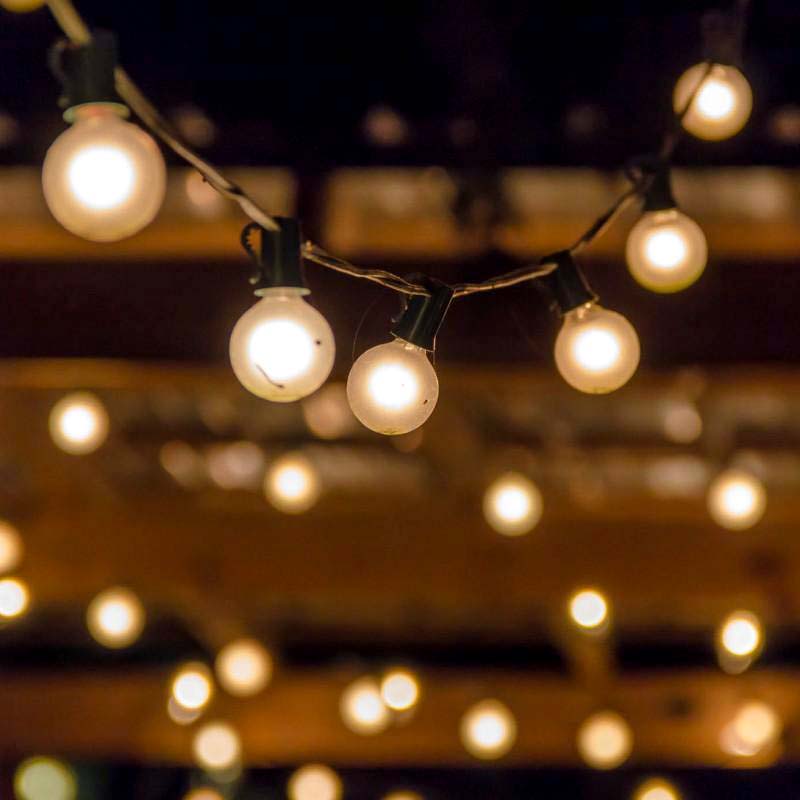 Mary-Ellen's picks for outdoor tiles, fabrics and panelling for resort-style vibes