People seem to smile a lot in Hawke's Bay. It might be the weather – it's a famously sunny district – or it might be the low-stress lifestyle. As I walk around the townships of Napier, Havelock North and Hastings, I have the feeling people here know they're in on a lovely secret; that this is a place that makes you want to smile just because you're there.
It could also be because this is a place that encourages wellbeing. The region is home to a community of health and wellbeing practitioners offering interesting and innovative experiences for health-conscious locals and visitors.
Reset at Cape South
In a turn-of-the-century villa nestled in the hills near Waimārama beach, I lie on a massage table and feel a steady heat emanating from hands placed gently on my left knee. The hands belong to "wellbeing guide" and Cape South co-host Kate McLeay, and she's practising reiki on me. Reiki is a Japanese spiritual practice and healing system; it's about infusing healing energy into the body and re-balancing the "vital energy" or universal life force within.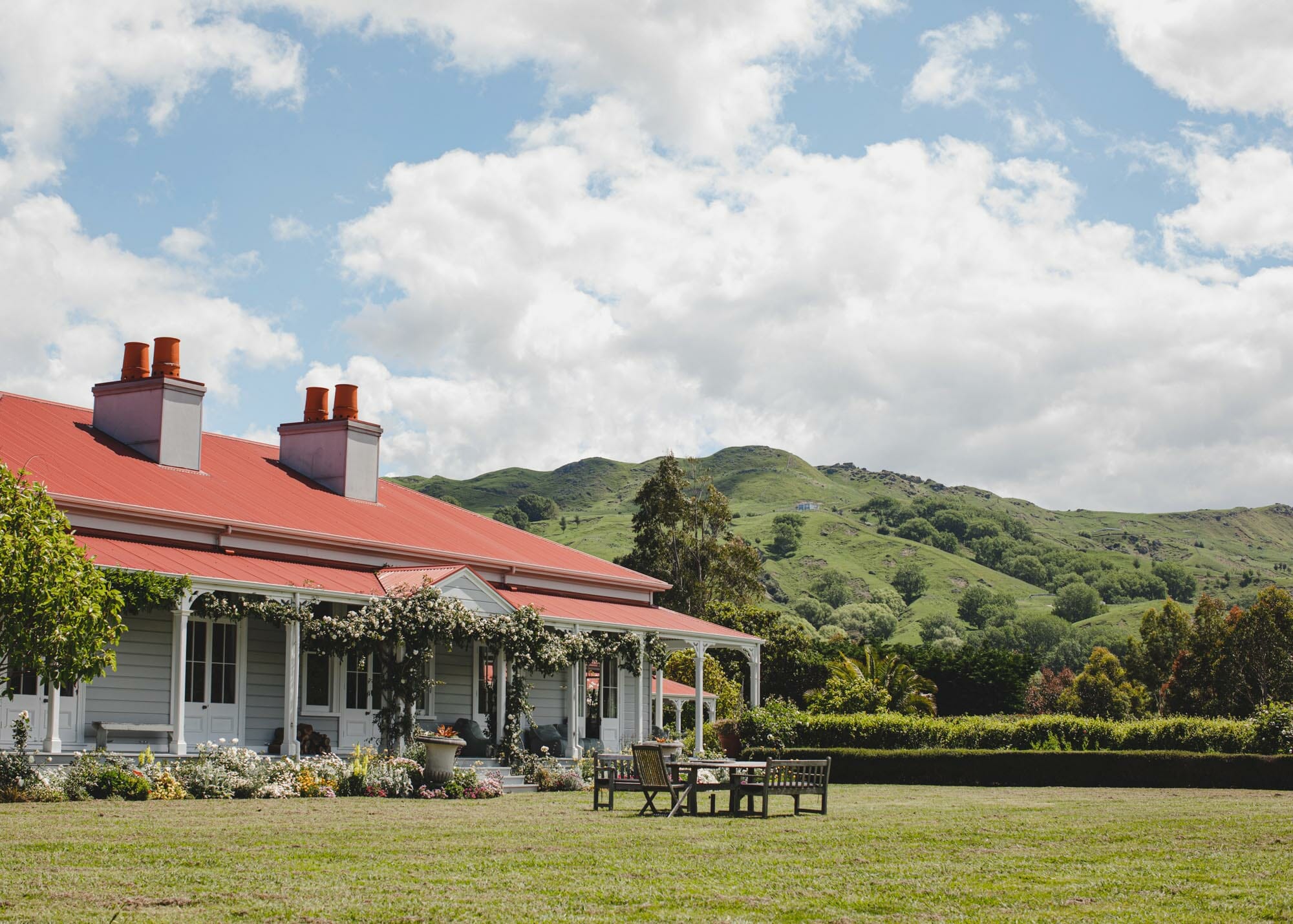 It sounds quite wacky – and Kate is the first to admit this. "You don't have to do anything I say, or believe anything I believe," she says reassuringly. She laughs: "I believe in unicorns and rainbows, so I get it!" I can't deny, though, the heat apparently emanating from Kate's hand on that knee where osteoarthritis lurks, or the comforting feeling it invokes. Afterwards, Kate tells me she was drawn to that knee, and also to my abdomen. It's true, my gut – always treacherous – has been stressed lately from travel and work. And I do feel deeply relaxed and calm after the reiki session. The next day, my knee feels unusually strong.
Kate and her husband Cam offer reiki and other treatments as part of their retreats at Cape South. There are group retreats, as well as self-guided retreats for individuals, like the one I'm on. My plant-based meals and snacks are delivered to me in my beautiful cottage and I'm free to choose what I want to do. I'm treated to a massage; a qui gong session on the grass and a Yoga Nidra guided meditation with Sound Healing, featuring immersive tones from hand-made Tibetan bowls. After that session, inexplicably, I cry. "You released some heartache," Kate tells me. She says she was born with the knowledge that she is a healer, and has spent her life teaching and training in mindfulness and healing practices.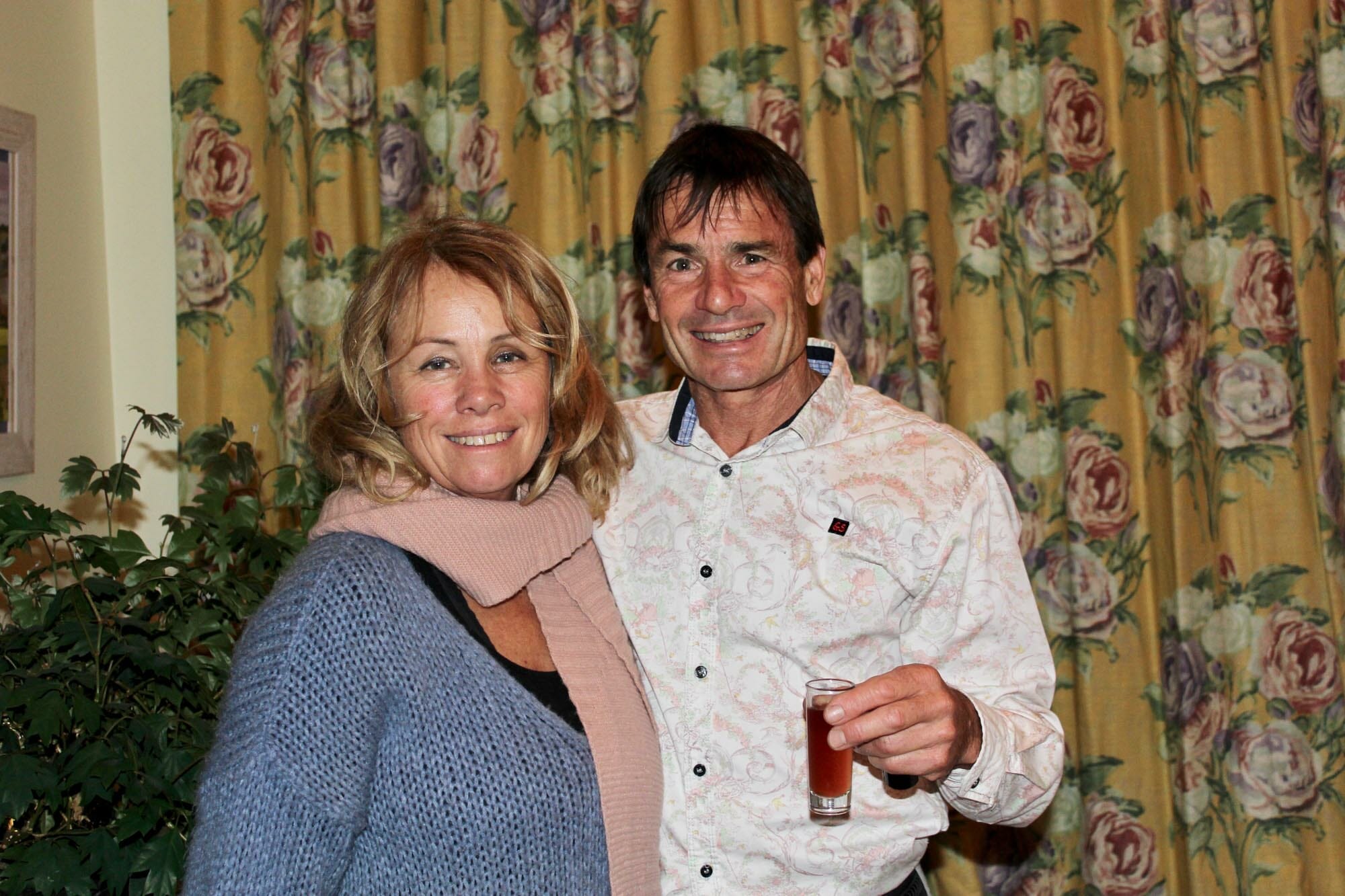 I find a different kind of joy in a farm walk with Cam on the beautiful land adjoining the retreat. I'm grateful for Cam's earlier offer of walking poles as we head up the steep ridge amid roaming sheep and cattle. It's worth it when we get to the top. The spectacular views stretch beyond Cape Kidnappers to Mapua in the distance.
What will I take away from Cape South to incorporate into my everyday life? The idea of stopping in the midst of the chaos; finding my centre; breathing and re-connecting to the earth and nature. And also to be a bit more open to things that might sound a little on the wacky side. Visit capesouth.co.nz.
The healing power of plants
Georgina Langdale is also well aware of the possibility that what she does can be dismissed as somewhere on the "woo" scale. But she is no lightweight; Georgina worked internationally for many years for the UN, working on climate change adaptation plans.
Now residing in Havelock North, she practises as a herbalist and healer from a studio and apothecary set amid a fragrant, colourful garden. This is also where Georgina created, among other products, her now world-famous NatFem Balm; a natural vaginal moisturiser for women going through menopause and perimenopause.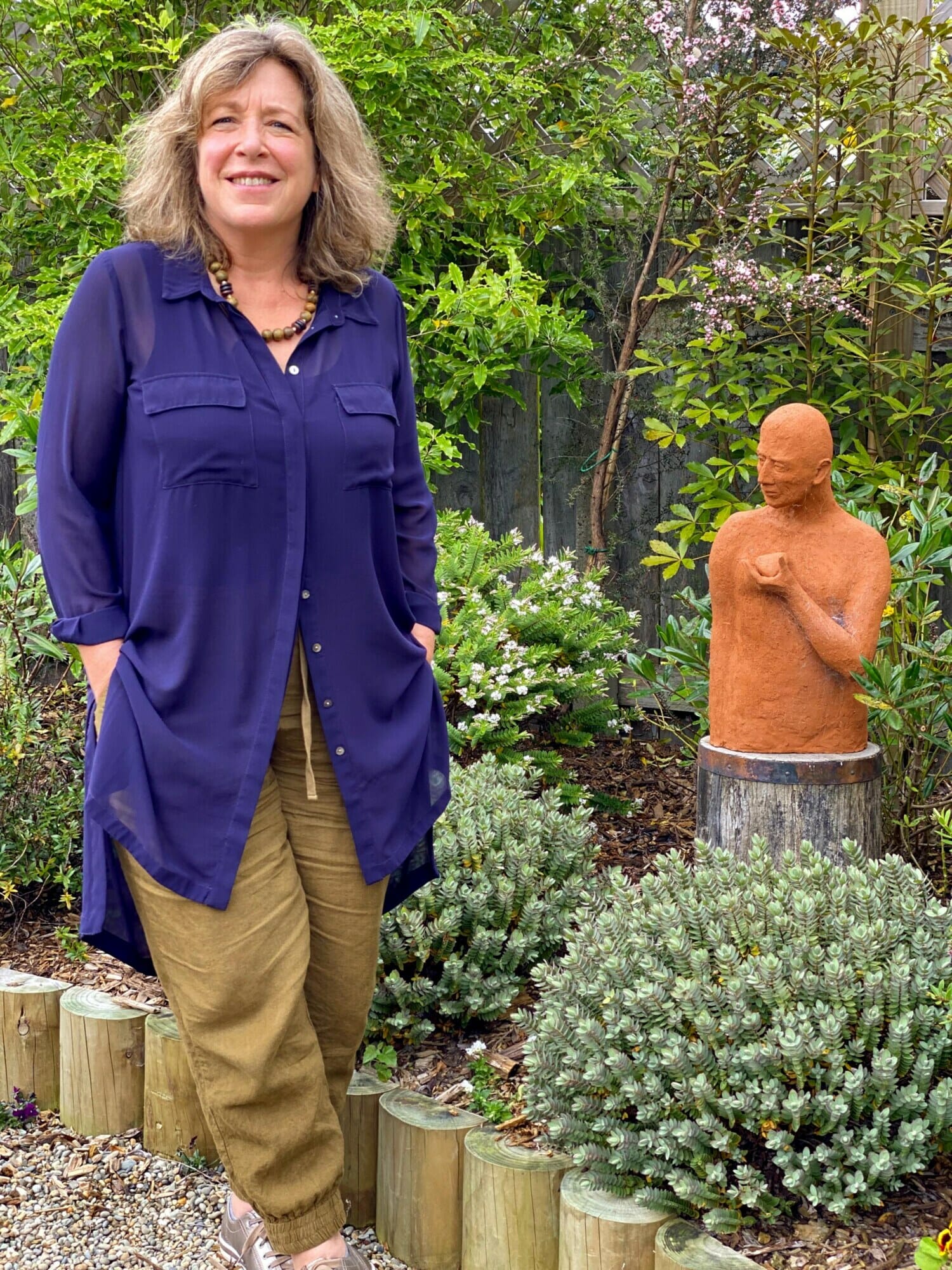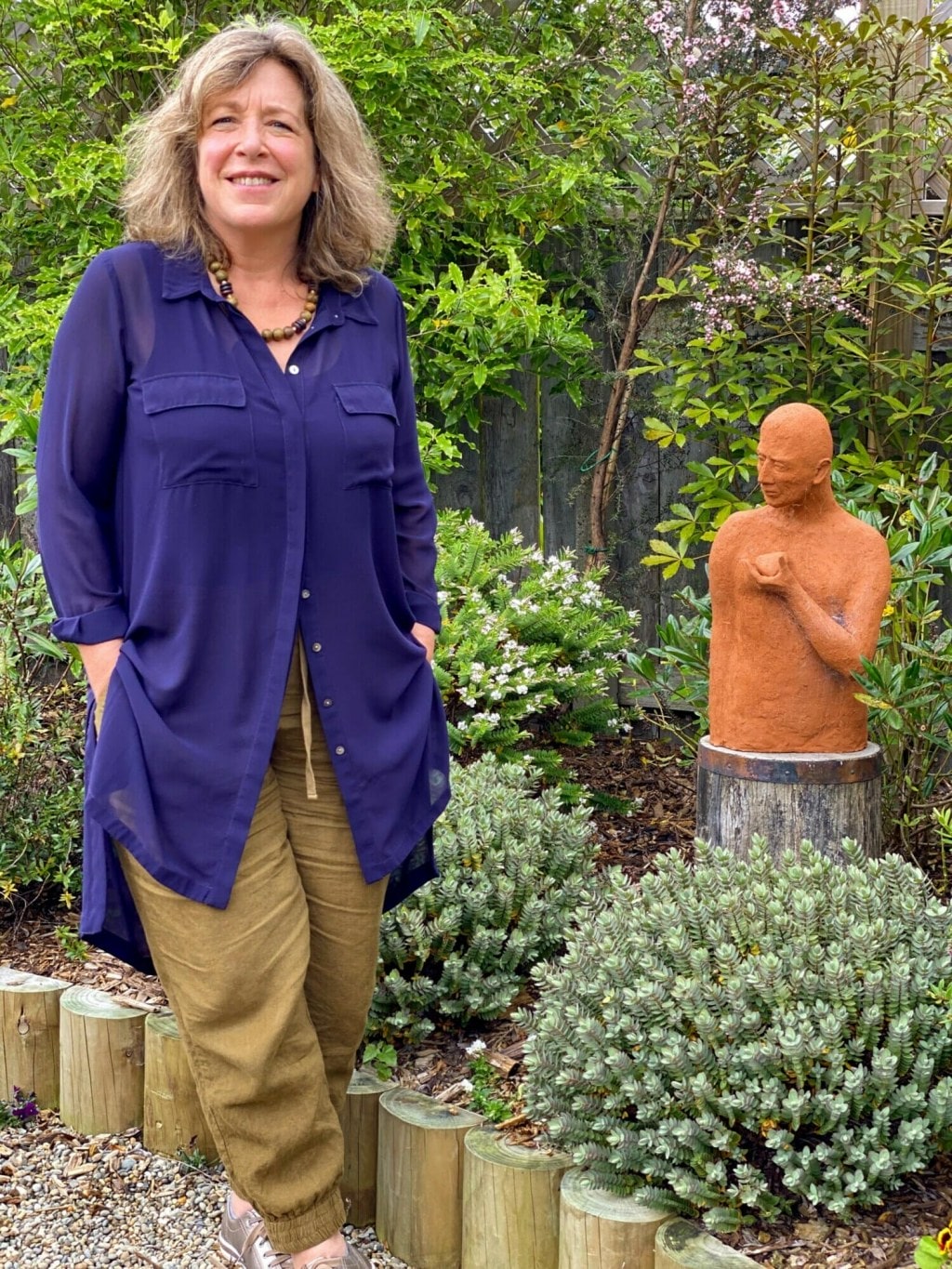 Georgina also offers workshops and life coaching, combining what she calls "intuitive coaching, nature-based wisdom, spirituality and contemplative practices".
Take, for example, "Renaissance reading". "I kind of channel this guy, Marsillio Ficino, from the 1400s. I will take the person's birth details and do their astrological chart. It's not to see if they're going to meet at tall handsome stranger in the bookshop or at the farmer's market," she laughs.
"Ficino looked at how [a reading] gives you signs as to your place within nature and the cosmos. It sounds completely wacky, but it can be uncanny and insightful. If I were looking at you as a Renaissance physician, I would've been looking at your constitution, and the plant 'allies' that that might indicate, and the things that might help you at a kind of soul level. It's like your soul medicine. If you can see yourself like that, it can start to ripple out through your life in other ways – ways to deal with stress, strengths or weaknesses in the workplace, career choices or midlife crises of 'who am I now'."
Georgina is becoming increasingly interested in what happens to us at the end of our lives, training as a "death doula" and helping people facing their own deaths as well as those grieving the loss of a loved one.
After a tour of the healing plants in her garden, I leave feeling happy there are people like Georgina in the world, helping us reconnect with nature – and yes, even the cosmos. Visit georginalnature.com.
Urban Wellness
In something of a contrast to the other wellbeing experiences of Hawke's Bay, walking into Napier's Urban Wellness Space is like entering a very stylish science lab. The treatments here are cutting-edge "biohacks", all aimed at boosting wellbeing, recovery and longevity.
Founder Wendy Nowell-Usticke who's recently opened the space, says she's interested in science-based treatments that help deal with oxidative stress, commonly regarded as the underlying cause for many illnesses and things that happen to our bodies as we age.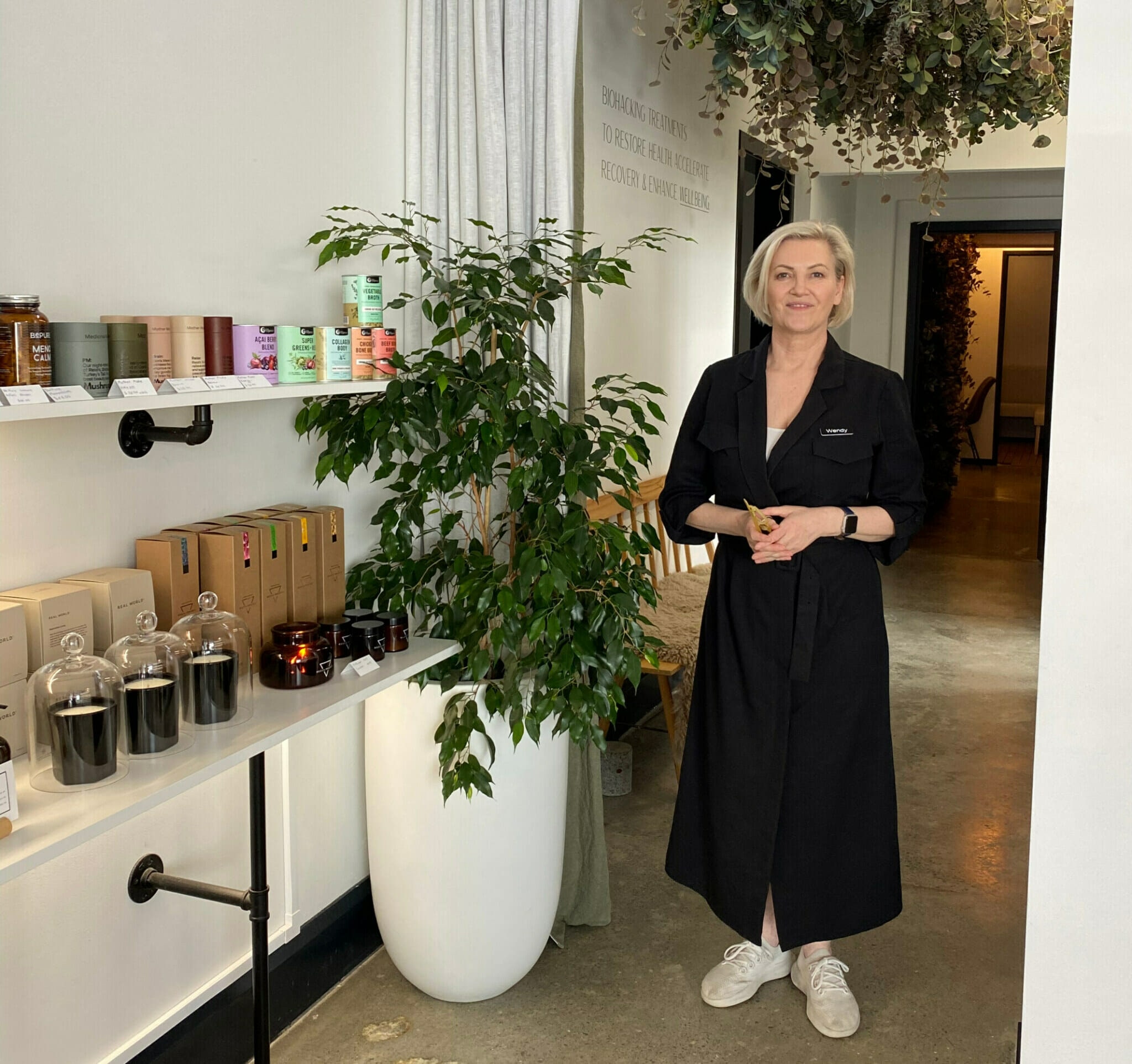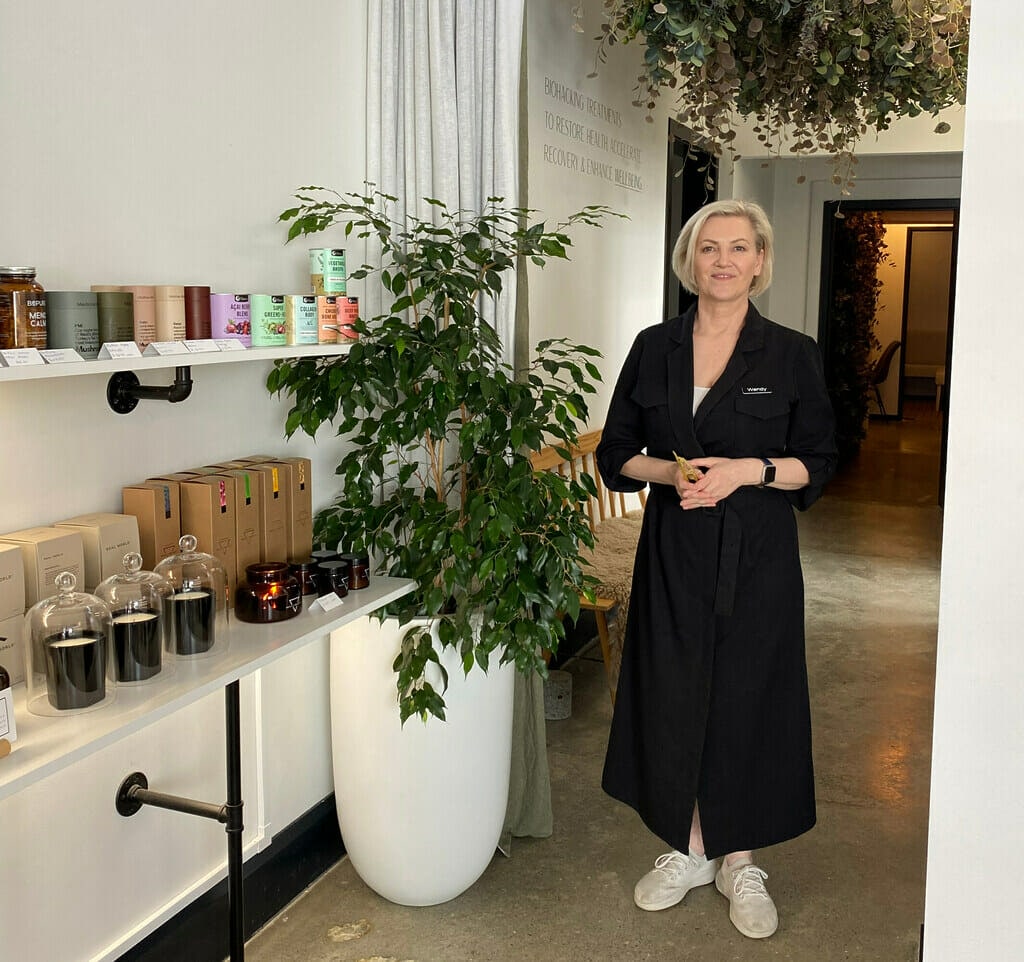 "These technologies assist your body's ability to heal itself," she explains as I lie on a bed experiencing Pulsed Electromagnetic Field Therapy (PEMF). There's evidence this can help relieve pain and improve function in various pain and musculoskeletal conditions (like my osteoarthritis). The same is true of the next treatment, photobiomodulation red light therapy, which feels disconcertingly like a sunbed, but without the damaging UV rays. There's some evidence around this "near infrared" therapy being useful for rehabilitation, pain and skin healing.
But my surprise favourite treatment is the "contrast therapy", featuring alternating stints in a sauna and an ice bath. Before Wendy urged me to try it, you'd have had to pay me quite a bit of money to immerse myself in ice-cold water. But I've changed my mind after two rounds of heat and ice in the swanky contrast therapy suite. I feel amazing.
Wendy is also the founder of natural "slow beauty" line Corbin Rd, so make sure you check out the range as you float out the door. Visit urbanwellness.co.nz.

Alma
Exercise opportunities abound in the beautiful natural abundance of Hawke's Bay. If yoga is more your speed, head to new movement studio Alma, in the heart of Havelock North. You can practise Pilates on new, state-of-the-art reformers, or choose from a range of yoga classes.
I head to a heated "flow" session – another thing I haven't done – with some trepidation. I know the room will be 32 degrees; I don't love the idea of going through poses in oppressive heat. But this class – under the gentle leadership of instructor and Alma co-founder Danielle Lowy – is energising and enjoyable.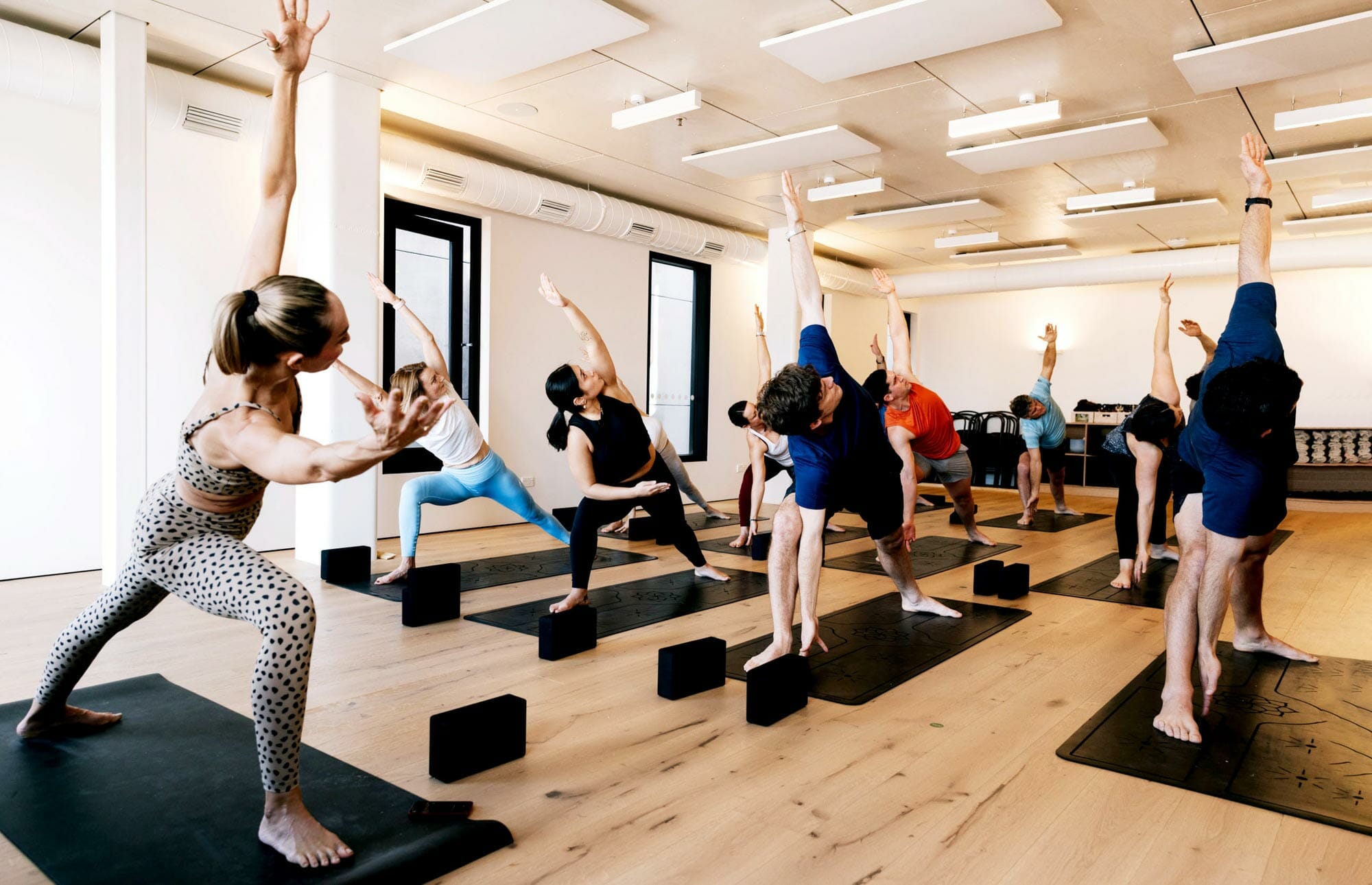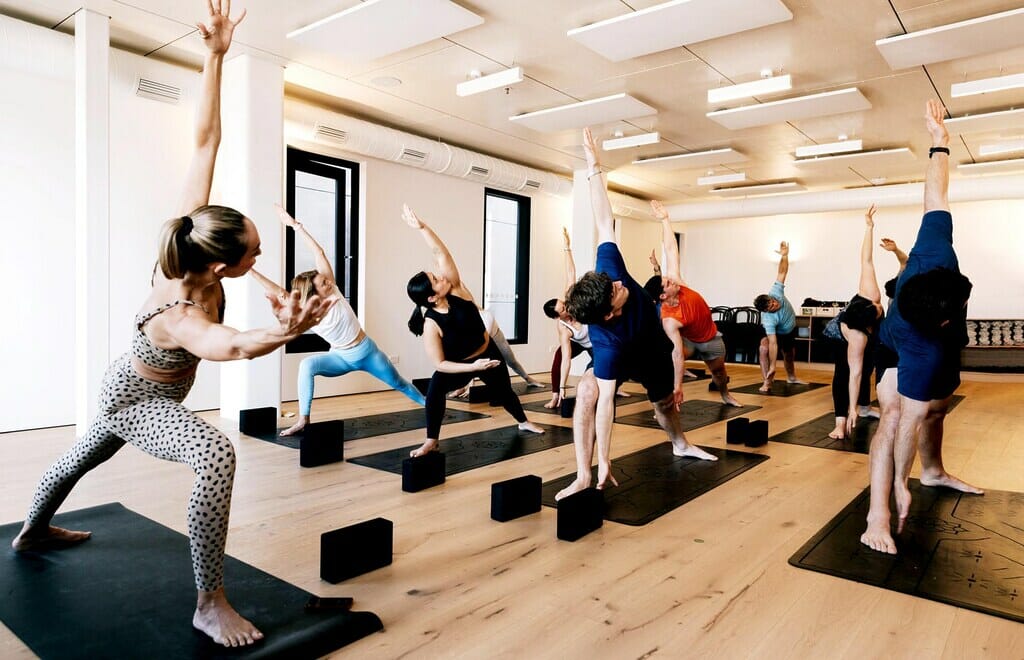 There's a lot of sweat, but the heat makes it feel like stretches can go deeper and there's a very calm feeing as I chat to my fellow yogis afterwards. Danielle says the chill-out space, where people can hang out, drink tea and connect, is just as important to her as the classes. "It's all about fostering a sense of community," she says. Visit almastudio.co.nz.
More places to visit in the Bay
Cornucopia Organics
Heretaunga Street East, Hastings
Pick up organic produce, products, and specialty therapeutic herbal teas.
Hāpi Organic Cafe & Maara
Hastings St, Napier
Stop in for a smoothie, a raw sweet treat or a tasty plant-based meal at this airy café adjoining the HQ of Chantal Organics.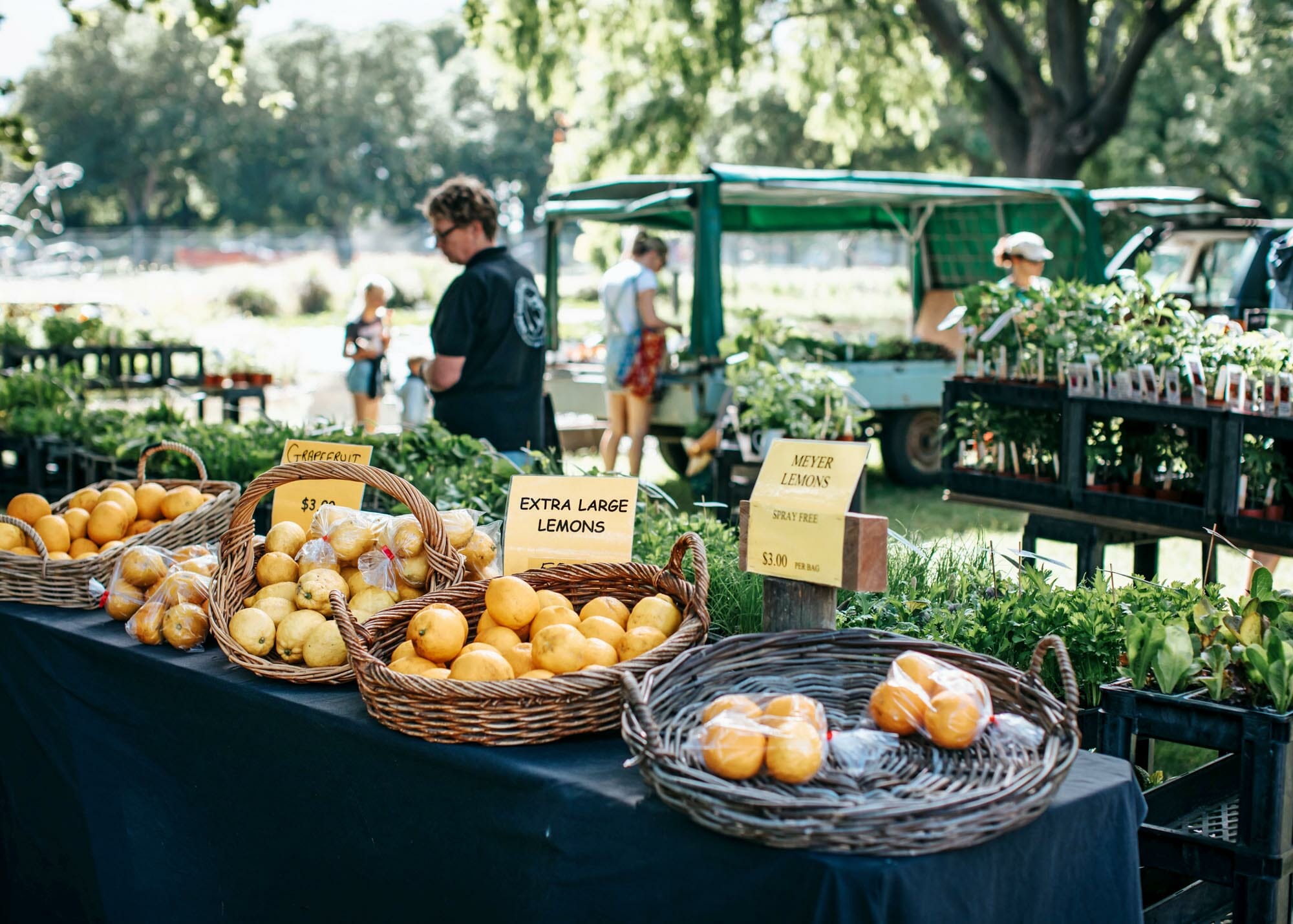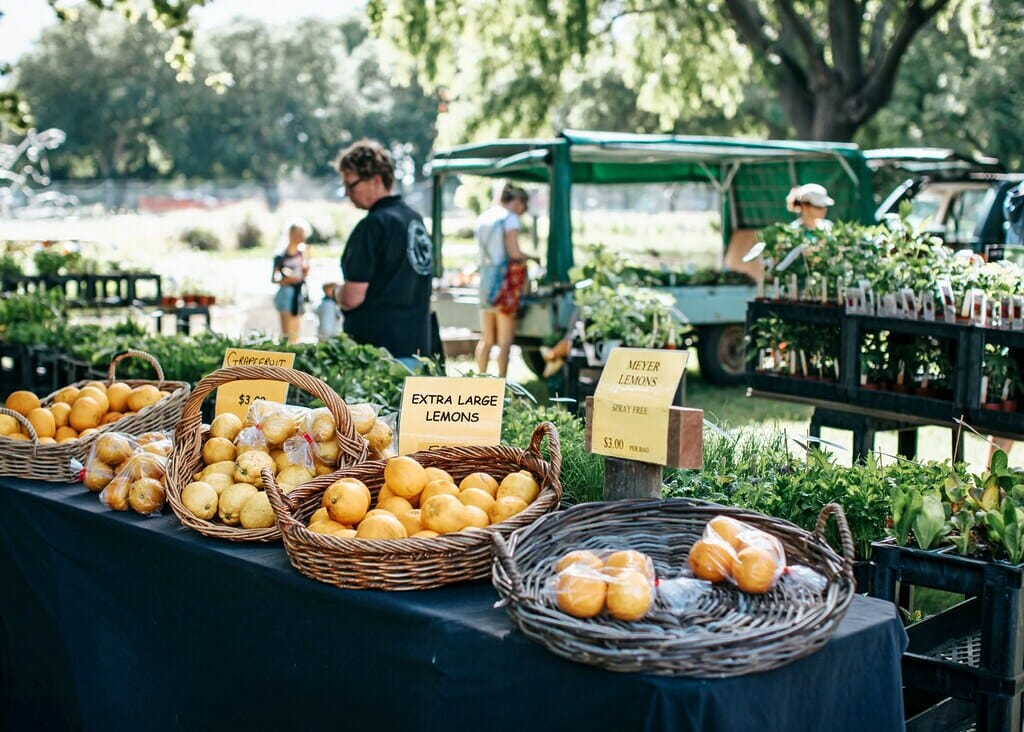 Hawke's Bay Farmers' Market
Hastings Showgrounds
The best farmers' market in the country? I reckon this established, well-attended market comes close. Don't miss it for locally-grown treats.
Blackbird Goods
Heretaunga Street East, Hastings
A beautifully curated collection of ethically sourced homewares and clothing.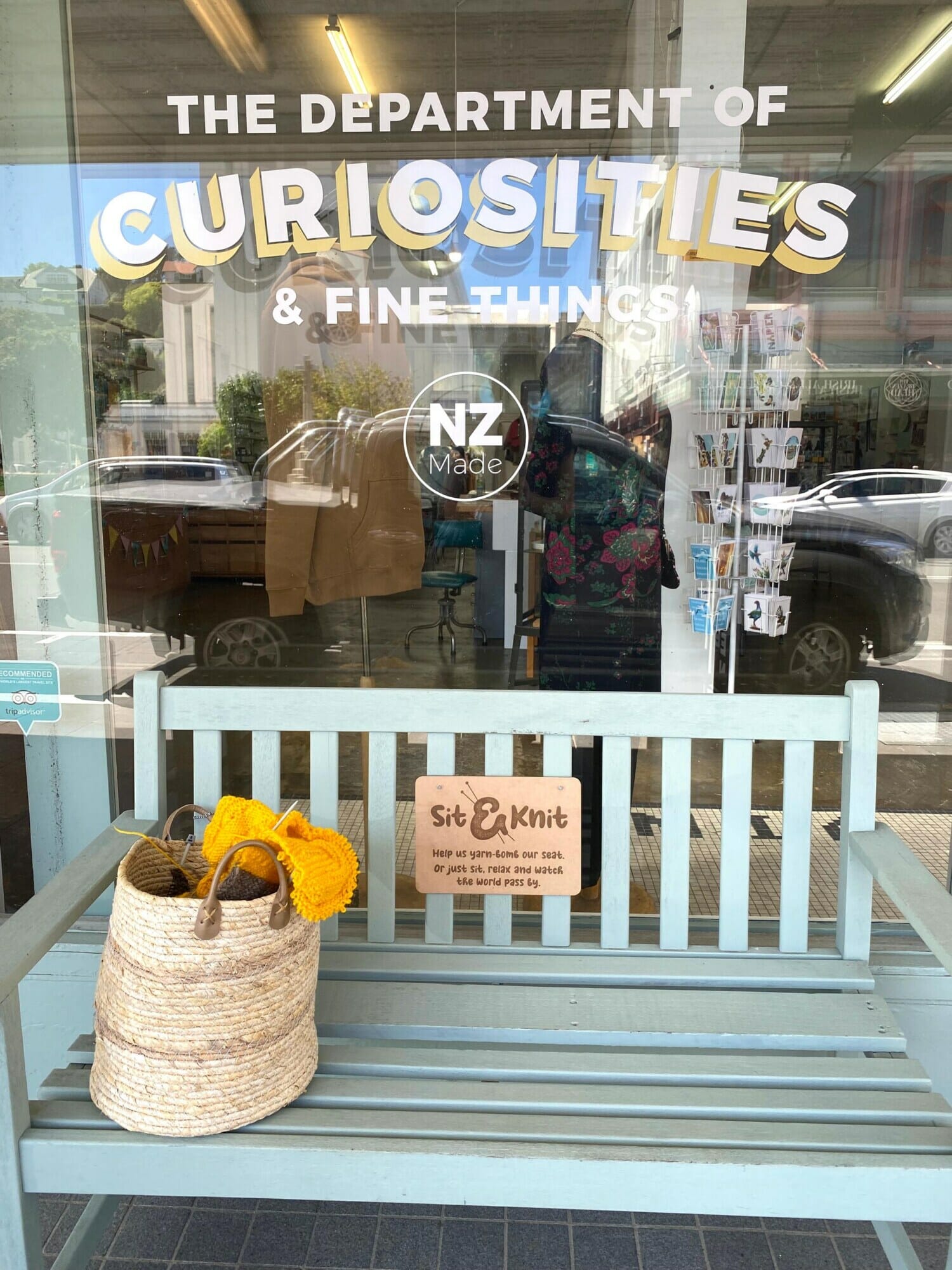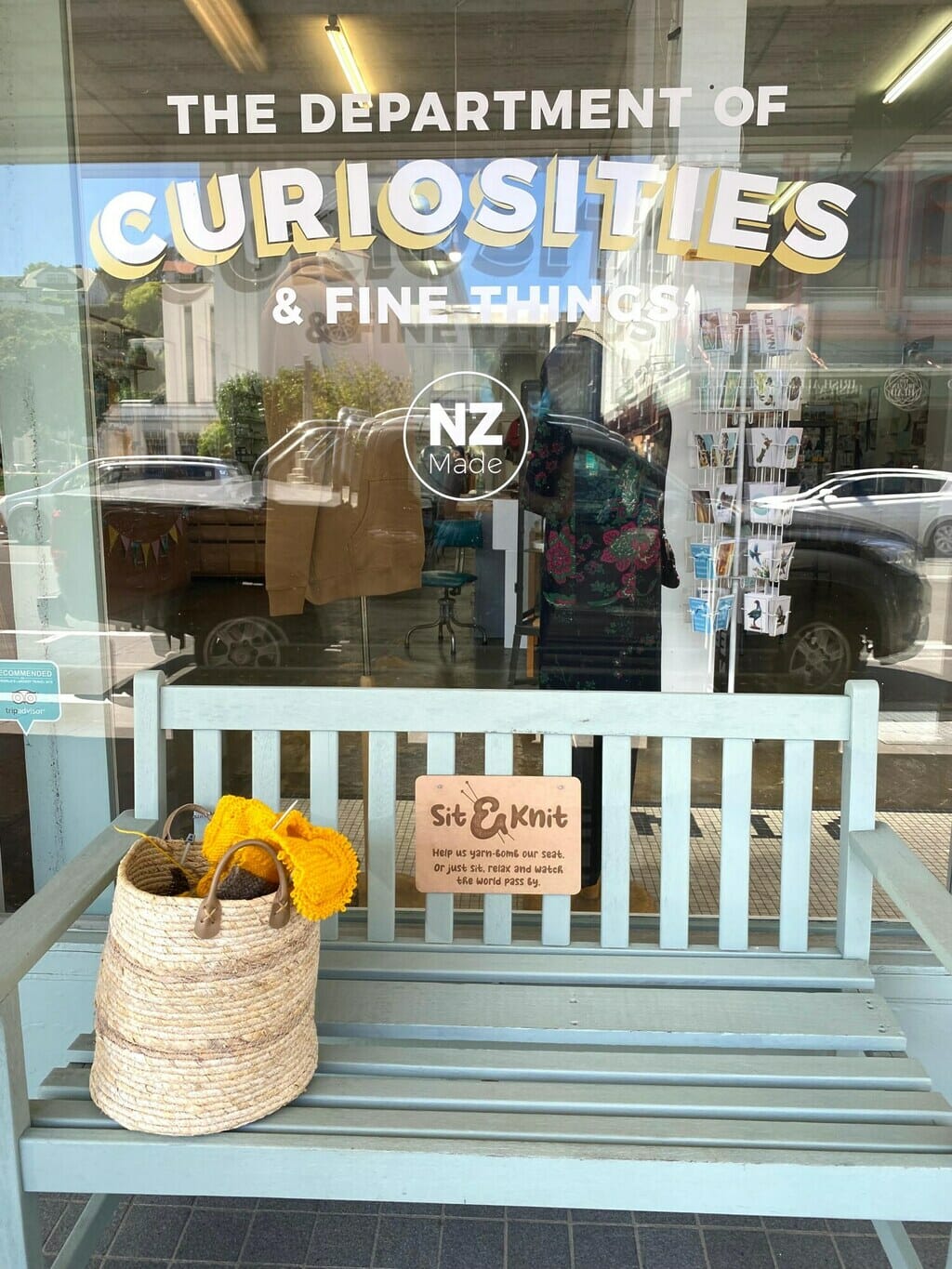 The Department of Curiosities & Fine Things
Hastings St, Napier
A cool space filled with handcrafted things from local creatives. Head down the back for a rack of vintage clothing, too.
Cranford Hospice Stores
Napier and Hastings, various locations
Have a good rummage for treasures at these large, well-run stores. Check the weekend hours as they close earlier than city stores.
*Niki was hosted by Tourism Hawke's Bay and Hastings District Council, and was a guest of Alma, Cape South and Urban Wellness.
PHOTOGRAPHY: KIRSTEN SIMCOX, PIPPA MARFFY (ALMA), GETTY, SUPPLIED