Oh, how I love a skewer, and these vegetable ones are fun and delicious. Makes 6 skewers
Skewers
2 potatoes
2 beetroot, all thinly sliced (I use a mandoline)
A decent splash of olive oil
2 tablespoons chopped rosemary 1⁄2 teaspoon sea salt
Sauce
1⁄4 teaspoon grated garlic
Squeeze of lemon juice
1⁄2 cup sour cream or crème fraiche 1⁄4 cup toasted hazelnuts
Extra olive oil for drizzling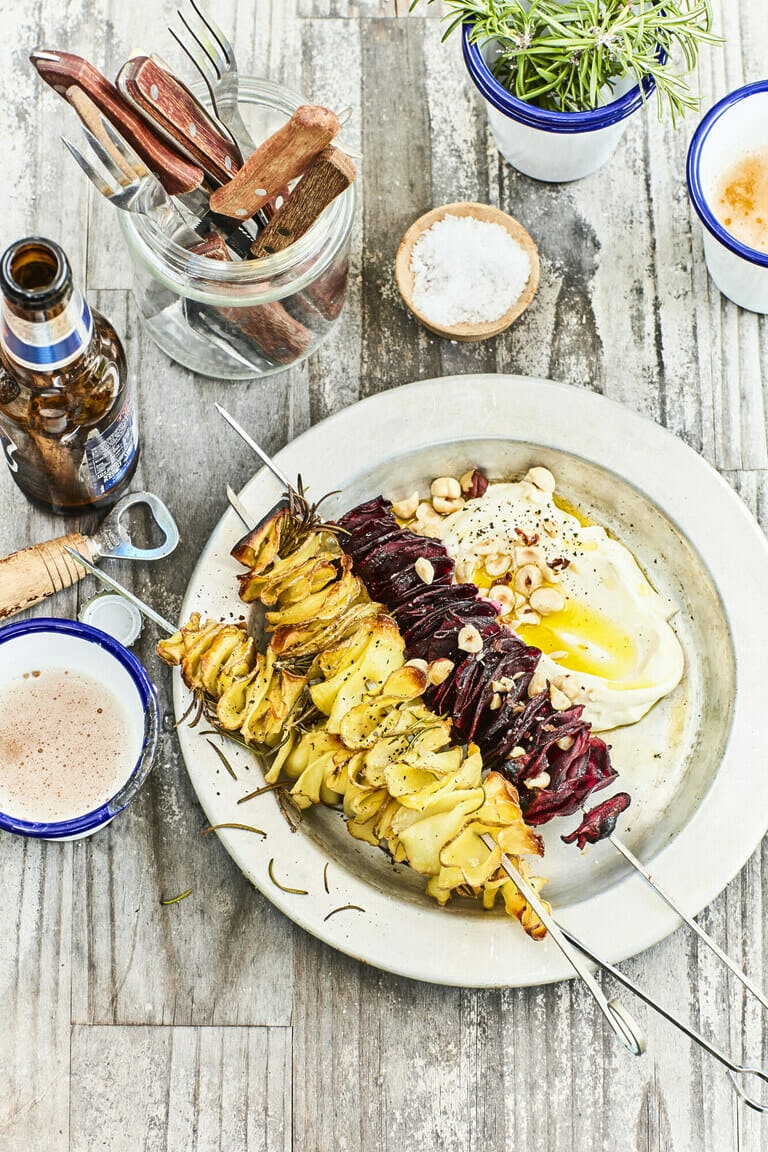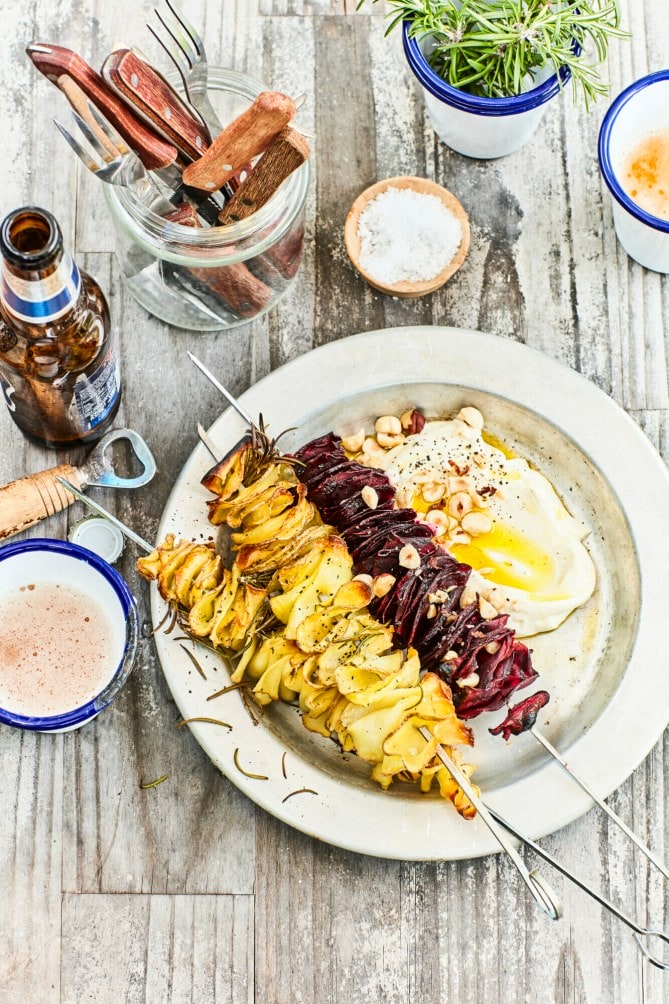 Method
1 Toss sliced potatoes in olive oil, rosemary and sea salt. Thread onto metal skewers, folding some of the potatoes over (see photo above). Repeat with beetroot. Brush skewers with oil.
2 Barbecue until cooked through and crispy at the edges – about 10 minutes. They do love to be turned often, so settle in, drink in hand,
and be patient.
3 Stir garlic and lemon juice through the sour cream or crème fraiche. Dollop onto a serving plate and
place skewers on the side.
4 Scatter hazelnuts over top and drizzle with olive oil.