This week, Te Matatini, the biggest kapa haka competition in the world, begins in Auckland.  Whakaata Māori news presenter, Peata Melbourne is returning to the stage to pass on to her daughter her love and passion for performing.  
It's been 20 years since Whakaata Māori news presenter Peata Melbourne has stood on the Te Matatini stage and competed in what has been described as the Olympics of kapa haka, the traditional performing arts of Māori.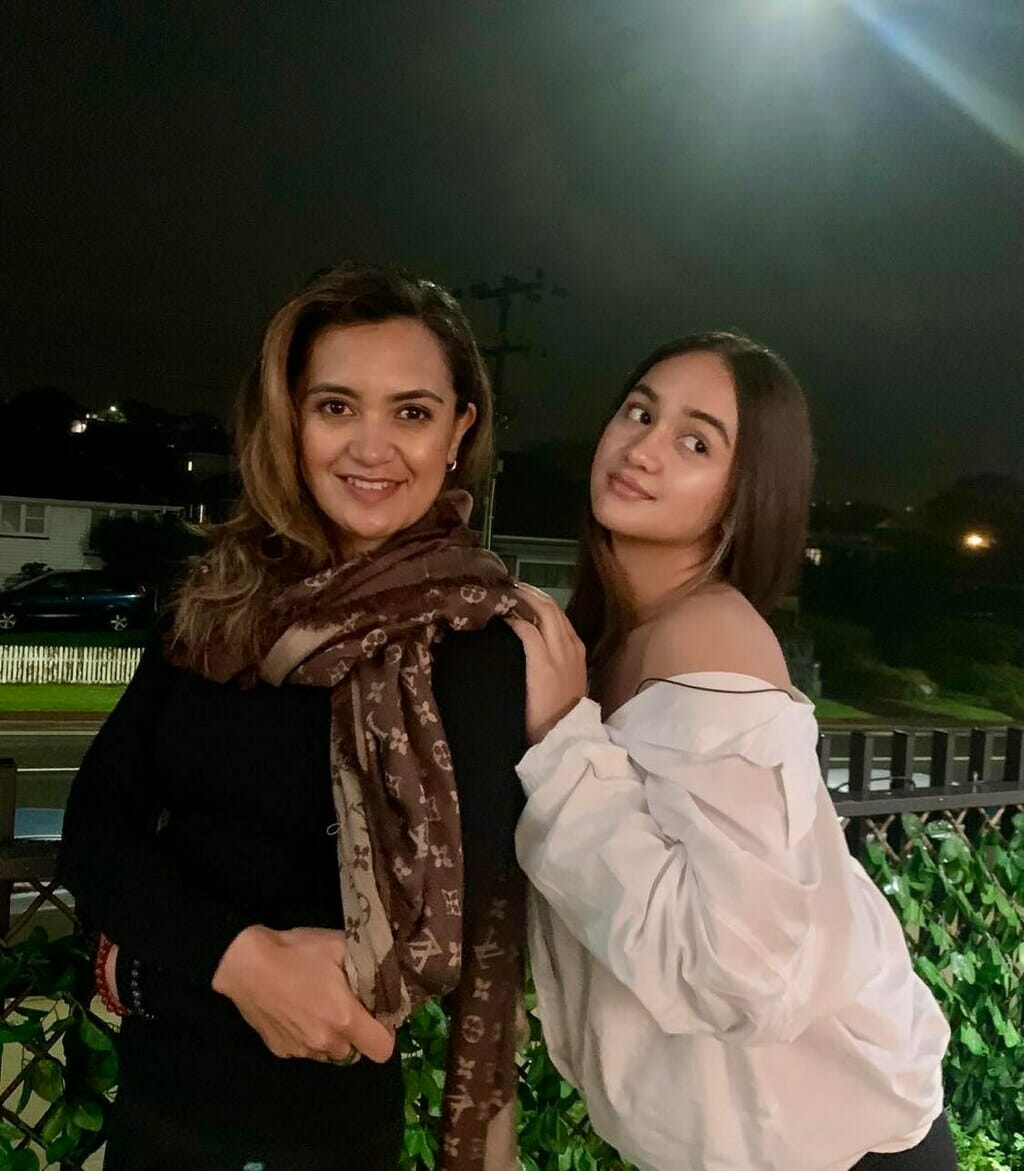 Related article: Kōrero with Stacey: Reflecting on Polyfest and the joys of kapa haka
Her first time performing on the national stage was in 1996 with the Rotorua group Ngāti Rangiwewehi. She was 18 years old and the team, with experienced performers that included the siblings and children of Sir Howard Morrison, won the competition.
Peata (Ngāi Tūhoe, Ngāti Porou, Ngāti Kahungunu) describes the feeling of winning as "buzzy", and says the achievement is a testament to the long hours and dedication it takes to perform kapa haka at the highest level.
"I know what that winning feeling is like. I know the experience of performing a winning program with my group and I was lucky to get that on my first go," she explains.
"I was so proud. I looked up to all of the people that I was performing with. I was lucky that the experienced performers around me were able to support me. I just had to follow them. I was lucky that I had so many people to help hold the fort.'
Peata hung up her piupiu in 2002 and left Ngāti Rangiwewehi after their female leader, Atareta Maxwell (Aunty Din), the sister to Sir Howard Morrison, passed away. She led and tutored the team with her husband and former Rotorua deputy mayor, Trevor Maxwell, who stood down from tutoring the group after his wife's death.


"When Aunty Din passed, it wasn't going to be the same experience. She and Uncle Trev had run a tight ship. That's what I loved about Ngāti Rangiwewehi. It wasn't just about the kapa haka. It was the culture within the group that kept me there. With that leadership gone, it wasn't going to be the same."
Since leaving the group twenty years ago, Peata has forged a career in mainstream and Māori broadcasting. She worked as a presenter and reporter at TVNZ's Te Karere before moving to Whakaata Maori to front the news show Te Ao Marama.
Her return to the national kapa haka stage this year was prompted by her 18-year-old daughter, Āiorangi, who wanted to follow in her mother's footsteps and compete at Te Matatini. Also, Peata met Aiorangi's father, actor Temuera Morrison, when they were both members of Ngāti Rangiwewehi. This year, mother and daughter will be performing together for the first time and continuing a whānau legacy.
"I'm here to hold her hand and hand over the rakau (baton), so she can carry on."
The pair have been travelling from Auckland to Rotorua every weekend for four months to attend intense practices. Peata says the car ride has been a valuable time to bond with her daughter.
"It's been amazing to be spending all this time talking about the things that we love – especially kapa haka. It's beautiful for me to see her grow in this space. I absolutely love it."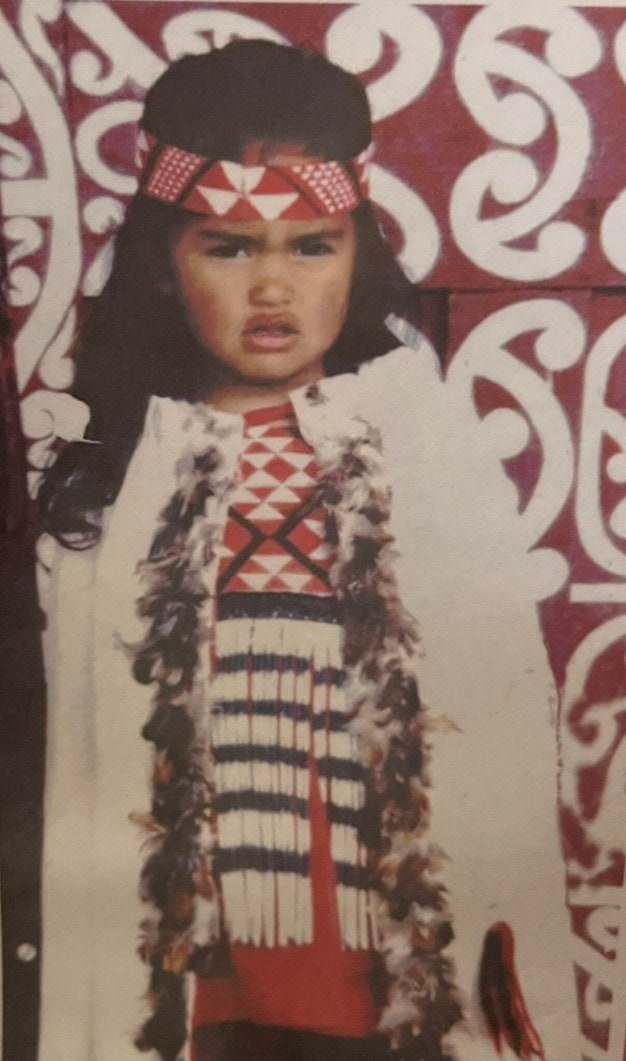 This year, Te Matatini will celebrate its 50th anniversary. The four days of competition will be held at Auckland's Eden Pard from Wednesday. Teams will represent iwi from all over the country, bringing with them their unique and distinctive style of performance.
Peata is looking forward to competing again. She was born into the world of kapa haka. Her parents,the Venerable Dr Te Waaka "Sonny" and Cherry Melbourne, taught kapa haka in Christchurch, Waiouru, and Otaki. The whānau moved to Rotorua when Peata was eight. Living in the capital of Māori cultural tourism, Peata thrived in kapa haka, performing in hotels, and two other kapa haka groups as a teenager.
"I grew up on the stage. I was already twirling a poi before I could walk. Kapa haka was just part of the world that I grew up in."
Peata says kapa haka is also an important way for her and others to learn about Māori traditions and history.

"The beauty of kapa haka is that when you're learning songs and haka, you are also learning stories about the area that you're in, and the stories of your people" – Peata Melbourne
It all intertwines and you end up retaining the knowledge of tea o Māori."

When she joined Ngāti Rangiwewehi at 17, her focus on kapa haka changed from performing for entertainment to fierce competition.
"There's a big difference between doing kapa haka to entertain and doing kapa haka to compete. The expectation and commitment from us as performers are huge. It's all or nothing," she explains.
"It teaches you to be focused and to be disciplined. If you want to be at the top of your game, there are certain behaviours and attitudes that you have to bring to the table. You have to have the right attitude."
Peata says that she also had strong and positive female role models in the world of kapa haka, like her mother, and her former tutor, her Aunty Din.
"As a young woman growing up, both of them were very much about teaching us how to behave like a lady, nothing less. To keep your composure and poise in whatever you're doing. Presentation is the first thing that people see. Both of them were very particular about how you carry yourself off and, on the stage, and how you are perceived by an audience when you're representing your iwi." says Peata Melbourne
She has applied these lessons when she's on TV presenting the news.
"I've drawn on these same skills as a television presenter. In kapa haka, I'll put on my piupiu and I know it's time to perform. In news, I'll put on my high heels and make-up and I know it's time to perform. It's the same thing."
In a Te Matatini competition, each group of 40 members will compete by performing a 25-minute bracket, which will include a choral, an entrance onto the stage by the team, a traditional chant, the action song, the poi, the haka, and an exit off the stage. Peata's favourite discipline is the poi.
"For me, performing the poi is when I feel the most feminine. I love telling stories with the poi. I love the movement, that you can have it short and long, you can create beats with it, you can twirl it and make it look pretty. I love that it's a new way to tell a story," she says.

"The poi is more than just something that you chuck in your hand and twirl. It's an extension of your body."
Peata says those who have the privilege to grace the Te Matatini stage and perform will have an experience of a lifetime.
"I do love it when you're on stage and you hear the applause and see all of the smiles. There's no feeling like it."
Te Matatini is from 22-25 February at Auckland's Eden Park