The 'mother of all' is a turn of phrase that means the greatest, the most important, the very best, the most ultimate. It entered our country's parlance in 1991 when National Minister of Finance Ruth Richardson delivered a budget to start her economic reforms.
The term suggests that to be a mother is to be the biggest or most significant of their kind. It was never so clearly illustrated as when Willie Apiata ahead of the coronation on Saturday night in an interview with TVNZ while commenting on the merits of King Charles said he "was like a mother". End of story. No higher accolade can be bestowed as far as I am concerned. In the lead up to Mother's Day this Sunday here's my list of things worthy of the mother idiom.
The mother of all feathers – Aunty Anne at the Coronation
Mother of all storms – Auckland anniversary weekend floods.
Mother of all vegetables – the mushroom of course. Magical.
Mother of all pillows the Emma sleep pillow. Life changing and every mother should have one of these.
The Mother of all herbs. "Forget '11 secret herbs and spices', the mother of all secret herbs is tarragon, the herb that lifts a spinach and bean quiche from the quotidian to coronation-feast level.
The Mother of all books about a magpie Not since Dennis Glover's 1941 poem have magpies featured so centrally in New Zealand literature as in the Mendicot Ockham shortlisted fiction writer Catherine Chidgey's The Axeman's Carnival and, in this case it takes the quest for a mother to a whole new level. The Axeman's Carnival has been shortlisted for the Jann Medlicott Acorn Prize for Fiction 2023 in the Ockham 2023 awards.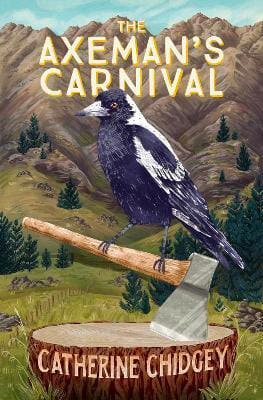 The Mother of All Ocean Swims (okay it was a bloke, but so what) Jono Ridler's epic swim from Aotea Great Barrier to Auckland's North Shore to inspire urgent action to protect and restore the health of the Hauraki gulf, Tikapa Moana Te Moananui-ā-Toi was legendary.
The Mother of All Women's Football World Cups here in NZ (and Aus) 20 July to 20 August 2023.
Mother of all Gins – Dancing Sands.
The mother of all low alcohol beers Garage Project's Fugazi.
Mother of all Oat Milks – Boring without fail.
And last, and best of all, the mother to beat all mothers, my 97 year old mother Patricia..