Ah, the pursuit of perfect skin – it's a quest as old as time. From ancient potions of crushed bugs to the modern technology of super-charged serums that promise to turn back time, we've tried it all. But let's face it, there is only so much a skincare routine can do, and sometimes, we need a little extra boost to get the skin looking fresher, brighter and tighter for longer. The answer lies in dermal needling, otherwise known as micro-needling or collagen induction therapy.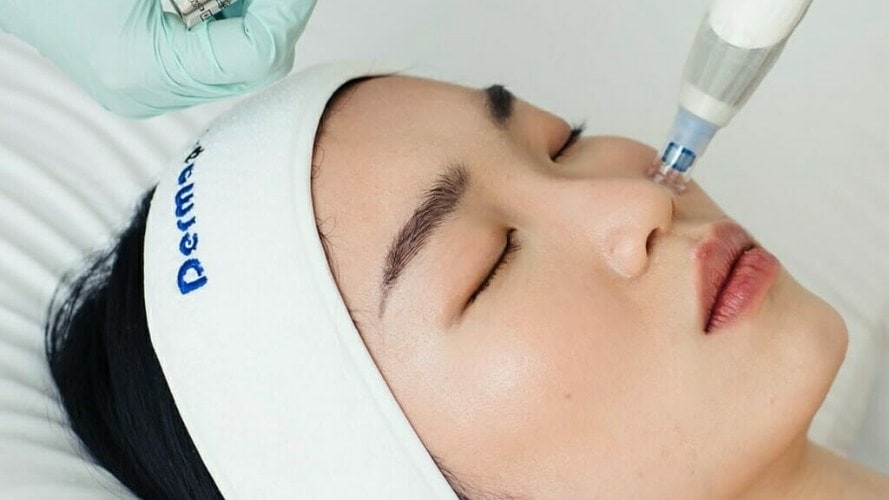 In a nutshell, micro-needling stimulates new cell growth and promotes collagen by triggering the skin's natural healing response. While this procedure is mainly performed on the face, you can micro-needle anywhere and everywhere on the body due to its anti-ageing, brightening, tightening and regenerative effects. It's extremely popular in Europe for targeting the appearance of ageing on the earlobes!
As the name suggests, this procedure involves tiny little needles that prick the skin to generate new collagen and tissue for smoother-looking skin. It can target skin concerns such as acne, wrinkles and dark spots. In fact, specific micro-needling treatments such as Dermapen4 can be used to treat atrophic scars – no matter how deep. So, if you are recovering from surgery or have a deep scar from an accident or burn, you can check out Dermapen4 to treat them. Otherwise, micro-needling is readily accessible across most skin clinics where you can see the miraculous results for yourself.

If you are wondering whether micro-needling will be a painful experience, you're not alone. After all, we are talking about needles. However, the procedure itself is very short and only minimally invasive, with a quick recovery period. In an era of injectables and cosmetic surgery, micro-needling might be the answer for those who don't want to go under the knife. While we have nothing against surgical procedures, micro-needling can tackle many skin concerns, from wrinkles to acne, all while promoting the skin's natural healing process.
With micro-needling, you can also expect a more gradual transformation to the skin over time, not to mention that you can continue with your schedule from the very next day without the complications that come from more invasive procedures – perfect for busy people!
While we love micro-needling at WOMAN, we highly recommend you consult your clinic to determine your goals that suit your specific skin concerns. However, for the most part, micro-needling offers a safe and effective solution that is quick and easy.
Related Article: SPF Lineup For Every Skin Type