This dish embodies everything that a classic Prada heel captures – classy, timeless and divine – and will leave an impression on any path it walks. Deceivingly simple, with minimal effort required, the fridge and gin are doing the heavy lifting here.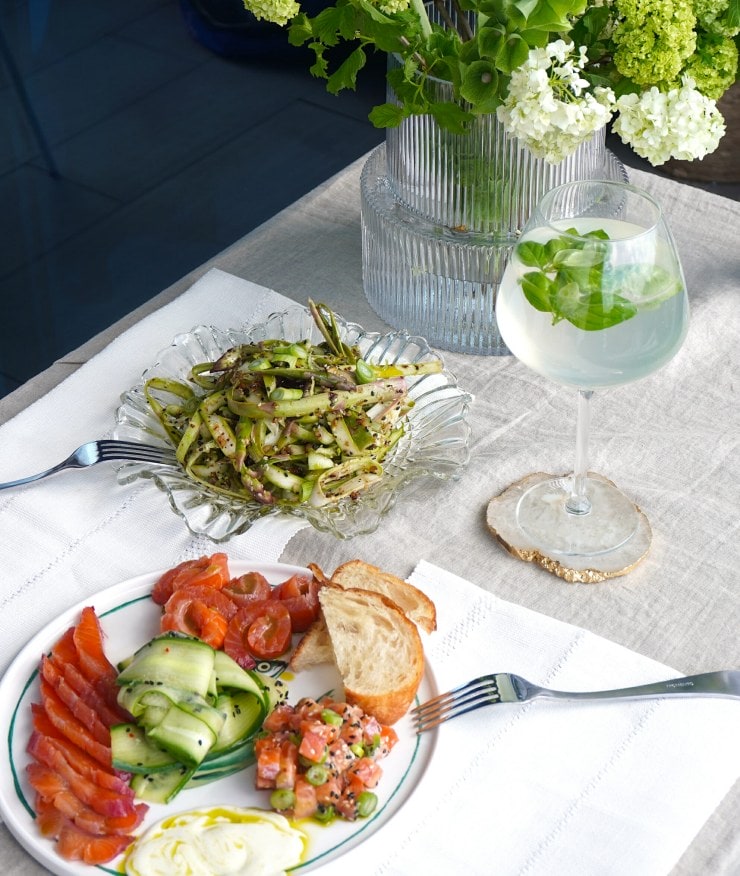 Salmon is a cult favorite for many. Its delicate texture and palatability creates a canvas ready to paint with fresh citrus, herbs and spices. This dish is one to indulge with your own flair. Plums are my personal preference due to their tangy nature and sun-and-sugar-kissed skins. This is a not-so-ordinary fruit to add a sweet and sour flavour to your next dish. Salmon is also commonly cured with beetroot as it offers a stronger skin stain, but the plum will always have my heart.



Preparation
Find the freshest piece of salmon you can source. Curing salmon is a very safe process if done correctly, but with fish, fresh is best! Place your salmon in a dish big enough to cover with juices.
In a blending device, combine 6 dark purple plums (fresh or canned), 1tbsp fennel, 1 bunch of dill, 50ml of your favourite gin, lemon and orange zest, 3 tbsp sea salt and 3 tbsp white sugar.
Spoon the cure over the salmon to cover the entire flesh. Cover with glad wrap and refrigerate for 24-48 hours.



Finishing
Take the salmon out of the fridge. Place a cooling rack on top of an oven tray, and transfer the salmon on top. Scrape away excess cure and pat dry with paper towels.
Find the sharpest knife you can and slice to your desired texture. I opted for some very thin diagonal slices – some thicker to roll, and used the ends to dice them up.



Serving Suggestions
Cucumber Salad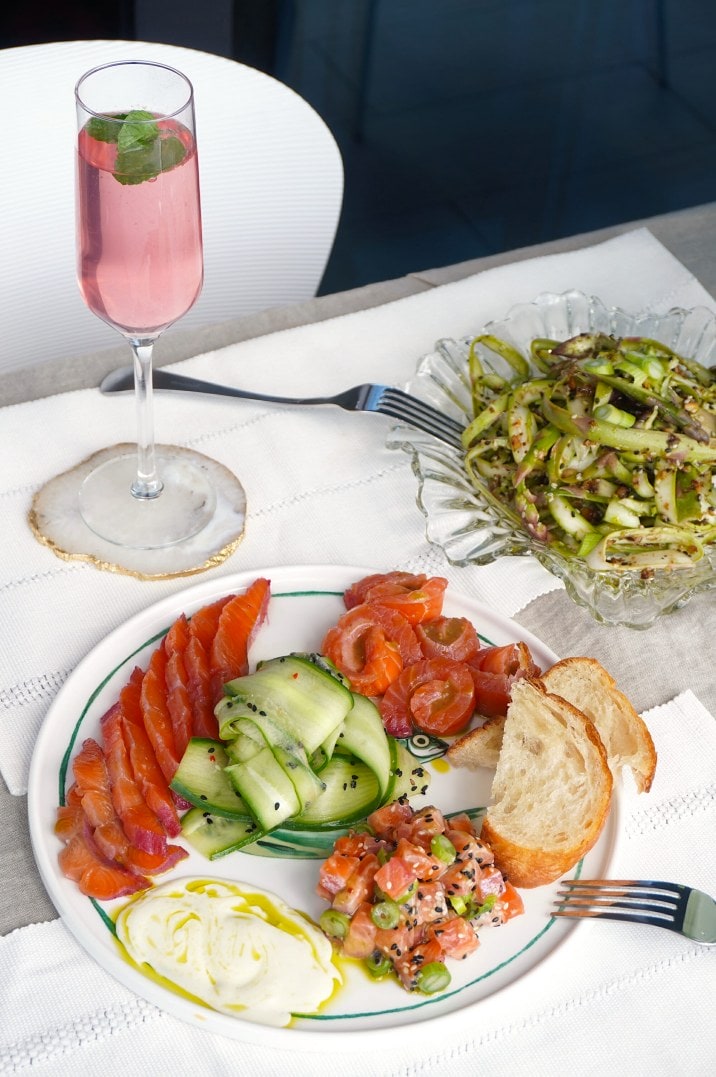 Salmon and cucumbers are like bread and butter. Both exclusively delicious, but perfectly balanced when paired.
Use a peeler or mandoline to thinly slice the cucumber. I always leave the skin on for extra nutrients. Cover in rice wine vinegar, a pinch of salt and sugar and leave to rest for 15 minutes. Finish with chilli flakes and sesame seeds. This one is irresistible!



Horseradish Whip:
Horseradish is the opposite in terms of food palate, making it the perfect accompaniment to salmon. Its creamy fragrant taste leaves you wanting more. Simply combine horseradish, cream cheese (or feta, ricotta, cottage cheese) salt, and lemon zest to a blitzer and combine. Serve on a perfect side dish and drizzle with a herb oil, or olive oil of your choice.



Jalapeno Hot Sauce:
It feels right to have something green on every dish. The jalapeno hot sauce is an insane combination. This is something I always make at home every time I can get my hands on some jalapeno peppers. Additionally, source the best quality at your local supermarket or taco store. I used the cutoffs from the salmon and diced them, coated them in the hot sauce and sesame seeds and ate them on a cracker as I was preparing the rest of the dish! 10/10 would recommend, every chef needs a simple snack that's almost better than the entire dish itself.
Looking for an amazing salmon breakfast recipe – check out salmon toasties here