Time's up for sexism in sports media, says Rikki Swannell, as she talks to Kelly Bertrand about the tired double standards that have most definitely done their dash.
"Here she goes again."
It's a sentiment sports broadcaster Rikki Swannell reckons goes through her male colleagues' heads a fair bit at the moment.
"One of my bosses joked that I should have a regular segment – Rikki's Rants," she says with a laugh. Not that she particularly cares. Rikki is a frustrated woman.
If you're a Kiwi who's tuned in to watch pretty much any sport in the last decade, you'll know Rikki. A permanent fixture in commentary boxes and on sidelines around the country, you name a sport and she's probably covered it. Netball, cricket, rugby, rugby sevens, tennis, hockey, rowing, cycling, the Olympics… she's been there and told us about it. And now she's using her voice in a different way – although, as she tells Woman, she couldn't have predicted that last year's social media post expressing her aforementioned frustration would make as big of a splash as it did.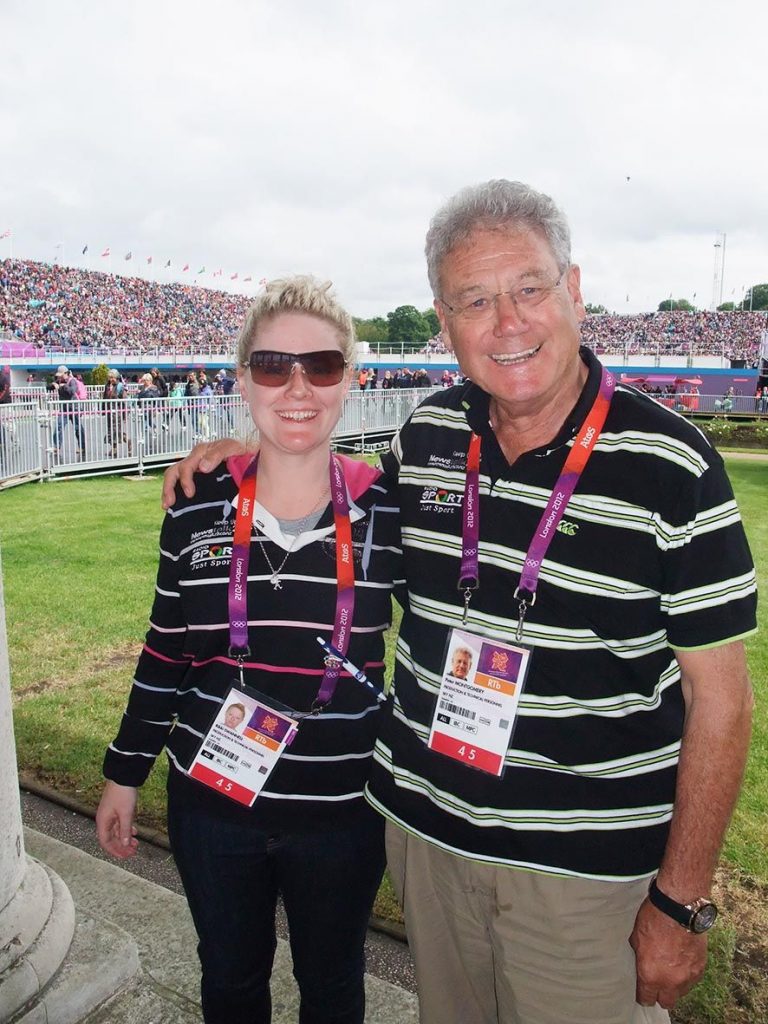 Rikki's post consisted of two screen grabs of the same story covered by New Zealand's two biggest newsrooms, Stuff and the New Zealand Herald. "Richie McCaw, Portia Woodman named players of the decade at World Rugby Awards" was the headline on Stuff's story. "Rugby: Richie McCaw named World Rugby's player of the decade" read the Herald's.
"When put side by side, it's obvious, isn't it?" posted 40-year-old Rikki to her Instagram and LinkedIn pages. "Of course, McCaw absolutely deserves every accolade and coverage of this as he has received," she wrote. "But representation matters and it's becoming increasingly obvious which media outlets are at least trying to run their stories through a balanced lens and which are a long way behind. How simple a little bit of effort and thought can be, and what a difference it can make."
Speaking today, Rikki says, "I put it up because I get so frustrated – I just get really furious. That example was just so glaring, and other women – a lot of them female athletes – were furious too. I thought it might get a little traction, but I didn't expect it to go off like it did. I wanted to show a very clear example of what we bang on about in this area, and why it has to change."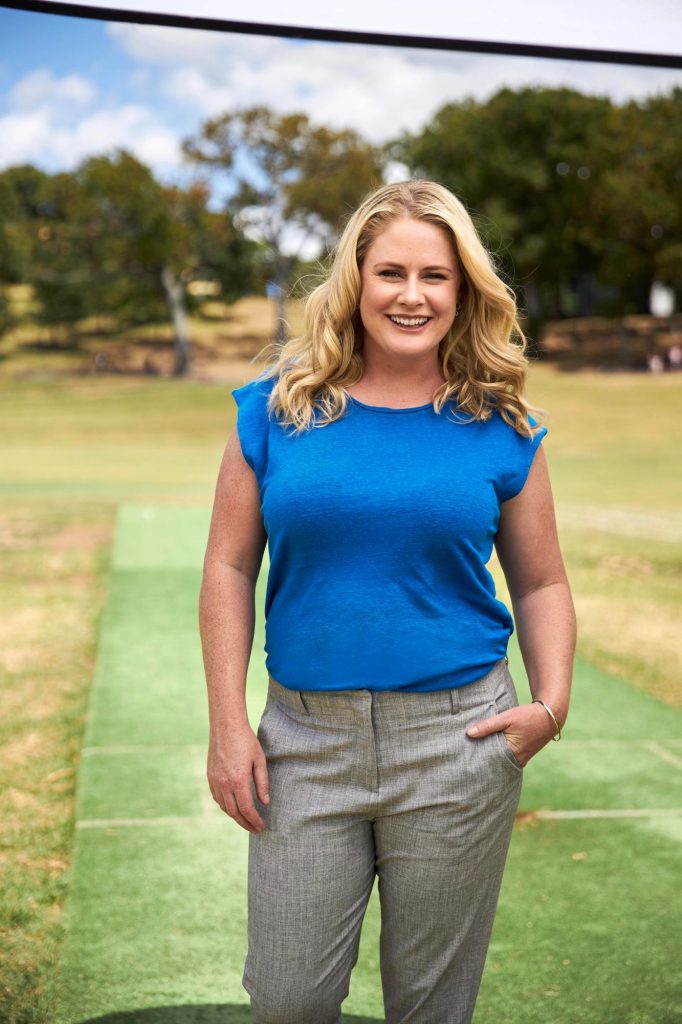 Of course Rikki, currently the only woman in New Zealand to have been in charge of a national sports department (she was News Editor at Radio Sport for six years) knows this is a well-trod path, and mostly from personal experience. A shock of blonde hair in a sea of suit jackets, too-long ties and bald heads, she's in a major minority when it comes to sports journalism and commentating. If you're scratching your own head trying to think of other women who commentate rugby, don't be too hard on yourself. A 2018 Unitec study found that only 19% of commentators were women, and 95% of men's events included no female commentators at all.
Female sports reporters and commentators form a very exclusive club; as fellow sports journalist Dana Johannsen pointed out in a 2019 story, she's sat in commentary boxes where there were more people named David than there were women. The awful price of admission to the club?
Becoming a victim of sexism. Rikki says she's constantly on the receiving end of it – not so much from her colleagues ("Well, not to my face," she says), but from the New Zealand public. Specifically older white men.
"I have no doubt even now, when I'm doing cricket and rugby, that there are men in particular who think I shouldn't be doing what I'm doing. But what I find frustrating is that people won't like me because of my 'voice' – it's generally 'voice' for female commentators. I know it's nothing to do with the prep or the work – if I stuff something up, it's because I'm a stupid woman who shouldn't be there. If the guys stuff up, it's 'Oh, what a silly mistake' and they carry on.
"What annoys me is that my experiences of sport, from being a little girl obsessed with it to someone who now works in it, are no less valid than that of any bloke who loves sport and has chosen to work in it too."
My experiences of sport are no less valid than that of any bloke who loves sport and has chosen to work in it
Growing up in Tauranga, Rikki's childhood revolved around being outdoors and active. Volleyball was her favourite sport to play, and when she wasn't outside in the hot Bay of Plenty sun, she was glued to the telly with her family, watching whatever game was on.
"I was a real sporty kid," she says. "My family were sports tragics. Mum, my aunty, my nana – we were all huge fans of everything."
Rikki took her passion for sport and her natural English and performing skills, and merged them together, making her way to broadcasting school before landing her first gig at Radio Sport in 2003. Since then, she's worked for most media outlets in New Zealand, especially after she took a leap and turned freelance in 2016. In 2018, she made history as the first female Super Rugby play-by-play commentator – although at the time she was loath to harp on about it. "I hope people see me as a good sports broadcaster, not a good female sports broadcaster," she said.
Thanks to her roots at the now-defunct Radio Sport – an early media casualty of the Covid-19 pandemic – Rikki says she's always been somewhat shielded from the harshest abuse some of her female colleagues have had to endure.
"The listeners knew me, I think," she says. "It was a strong foundation to build off. People always ask me if I had to prove myself when I first started out – I mean, I would have worked hard anyway, no matter what! But I think it was more that I had to overcome doubt. A 22-year-old bloke could have walked into the newsroom and said he's a sports journalist, and there would be no doubt he'd know what he was talking about. But for me and other young women, there was always an element of, 'Well, what does she know?'"
Rikki's pretty sure other women haven't been as "lucky" as she has – and though she's cautious of speaking for her female colleagues, she agrees there's still a definite slash of sexism. "For sure, and some women get it worse than others, for whatever reason that is. Anytime anyone new comes on, you can see the doubt that's there. I find it so strange, because I grew up so steeped in sport." If you need proof, says Rikki, read social media comments. Although, she hastens to add, she tries never to look at the comments – ever.
"You're judged on everything. You could say everything absolutely perfectly, but if you have one strand of hair out of place, or if they didn't like an outfit…" She sighs. "Oh, and the ever-present undercurrent that you have no idea what you're doing, because how could a woman know the things a man does?"
Does she think she's ever been disadvantaged in her career because of her gender? She stops to think. "Well, I've been able to do everything I've wanted to do, but has it taken me longer to be able to do it? In order to read news on Radio Sport or [Newstalk] ZB, I had to wait longer, because of the 'voice' thing. The commentary gigs have taken a lot longer than they probably should have.
"But now, everyone's very conscious, particularly in broadcast. Who have we got fronting it? Toni Street, Kimberlee Downs and Emily van Velthooven are in there, and that's because we have people like [former Black Fern] Melodie Robinson, who's the General Manager of Sports and Events at TVNZ now, making those decisions."
Rikki says she never wanted to be a trailblazer – she just wanted to do her job. And the fact that she's a freelance sports reporter and presenter makes her decision to speak out against some of the nation's biggest newsrooms all the more brave.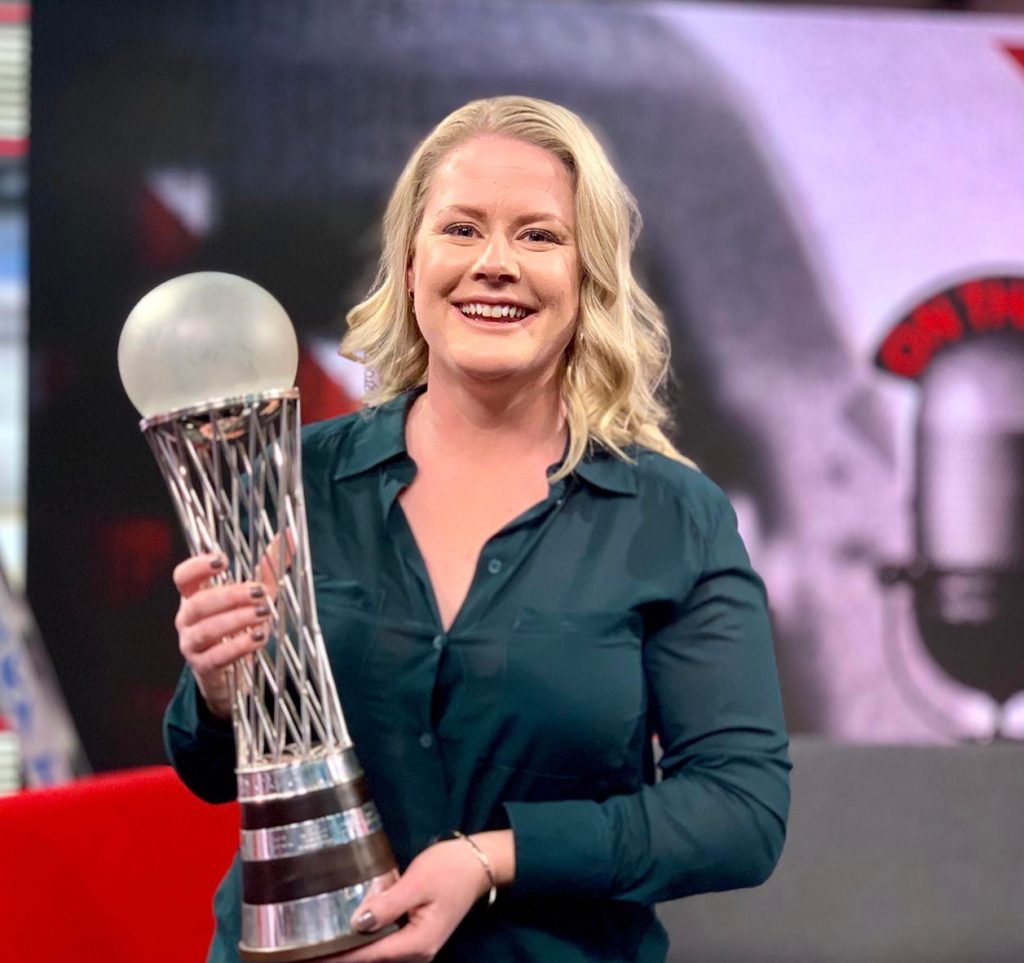 "It is a bit tricky – I still want to work!" she says. "In [the social media post] situation, [NZME, parent company of Radio Sport and the Herald] is probably not a place I'm going to go back to work for, but I think I can say it because I've been in there – I know how things operate. But, yes, as a freelancer you do have to weigh things up a little bit.
"But, you know, I definitely pick and choose my moments. You can't be outraged about everything."
And risk being labelled an "angry woman"?
"Yeah, and this is the thing," she nods.
To the Herald's credit, Rikki says that when she raised the point on social media, management took notice, with her sources confirming the sports desk was spoken to about the issue. However, just days after our interview, an email from Rikki's publicist lands in my inbox, telling me that she's "fuming" after New Zealand Rugby released the Black Ferns' schedule and it was published only by selected media outlets. If it was the All Blacks, she says, the news would have been plastered everywhere.
The twin issues of the lack of women's sport coverage and the lack of female sport reporters have been a hot topic in recent years, and some effort is being made to achieve balance, with organisations such as Women in Sport Aotearoa and New Zealand due to host the International Working Group on Women and Sport in 2022.
The sticking point as to why female representation falters at every level seems to come down to an archaic and incorrect international argument: people don't watch women's sport. However, in 2019, 1.2 million New Zealanders tuned in to see the Silver Ferns beat the odds to win the Netball World Cup, and more than one billion people watched the FIFA Women's World Cup.
"It's outdated," says Rikki, shaking her head. "New Zealand is full of women who love sport, and plenty of men who love sport."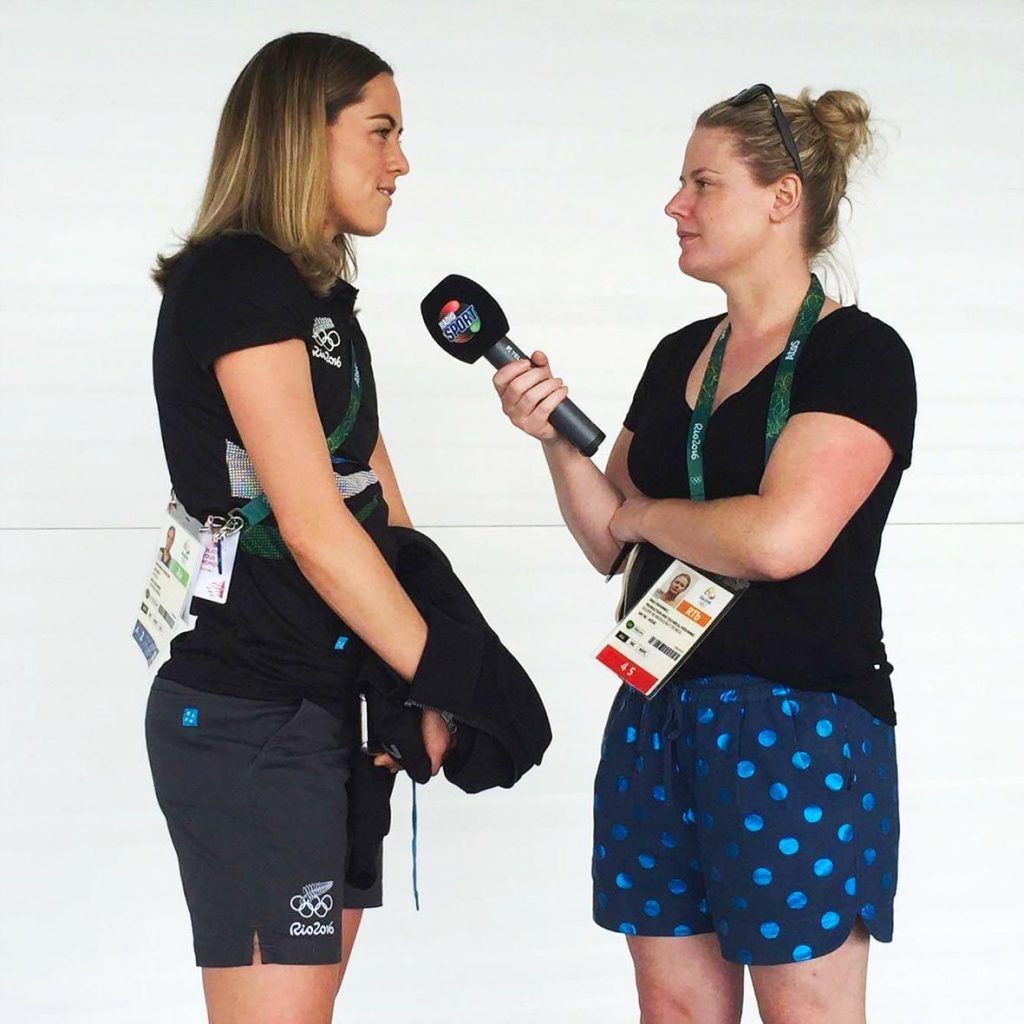 First and foremost, she says, she's a sports fan. If she's not working, she's watching matches in her Auckland home – although, she says with a laugh, she does have a life outside work. She loves her own company, but has the most wonderful friends who are always up for dinner and good glass of wine.
"I do work a lot on weekends, obviously, but I have friends and family who are so supportive of that," she says. "They know I'm doing what I love."
Fans can currently listen to Rikki in action on the airwaves at Magic Talk, commentating both White Ferns and Black Caps games throughout the 2020/2021 season.
But what's the big dream? Does she want to be one of those women affecting change from the top?
"I don't ever see myself running a media company as such anymore – although, never say never," she says. "I like the positions I have, and to keep doing what I'm doing and advocating where I can at the moment."
She pauses for a second and, perhaps betraying a little more ambition than she's letting on, adds, "You know, if someone comes along with the right offer…!"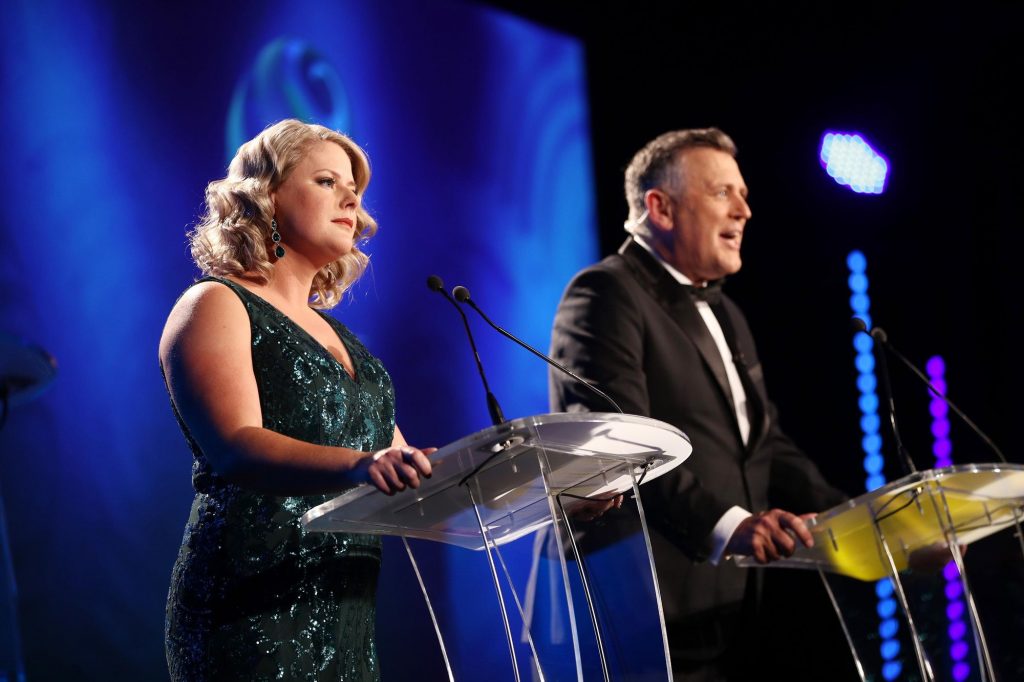 Also displaying a little bit of that resolve to make change, Rikki has some carefully considered words of warning for the future of her profession – especially for the pale, male and stale of the bunch.
"I do think we have to be better across the board – both in the way we cover things and the way we treat people," she says. "I think some really s*** behaviour has been allowed to happen. Just because someone's a good commentator, if they're a racist or a sexist or a bully, they shouldn't be having those roles. The media have allowed those men, by and large, to get away with that kind of behaviour – they're getting away with that behaviour.
I do think we have to be better across the board – both in the way we cover things and the way we treat people
"There has been some poor behaviour from some not very nice men, but there's no place for it now. I don't care how good you are at your job."