PERA MAY is fun, vibrant, inclusive and solely made in New Zealand. The bubbly fabrications, adventurous detailing, and loud, yet considered prints have become synonymous with the brand, celebrating individuality with every unique garment.
The brand focuses on inspiring a 'new age' of creative innovation and ethical consumption, educating and advocating towards a revitalised fashion model. Pera works on seasonless, timeless drops to encourage conscious buying so that what you purchase in February, can be worn with what you purchase come November, and years and years to follow.
After launching her eponymous label in 2019, fresh off the catwalks of Vancouver and London Fashion Weeks, Pera is bringing a new medium to her brand – jewellery.


Pera's first UNINCORPORATED OBJECTS range, is a prequel to the next collection, 'Take No Prisoners'. Uniquely inspired by an electrical motherboard, Pera has sourced used computer parts which have been pressed into each piece.
The range's inspiration was first sparked in August of 2020, seeing Pera embark on a two year personal journey.
"I needed to experience more life in order to do justice to such an important topic."
The debut range is made using the 'Lost Wax Method,' one of the oldest techniques dating back over 6000 years, achieving intricately detailed pieces. The entire process is handmade in New Zealand from start to finish, starting as a piece of hard wax that is hand carved and sculpted to create a mould. From there, molten metal is poured into the wax model, which is 'lost' during the process.
Pera chose this model because, "it's a technique that has been overshadowed by the drive for high demand and fast fashion. Each piece is handmade start to finish, which creates an incredibly intimate relationship between the designer and wearer."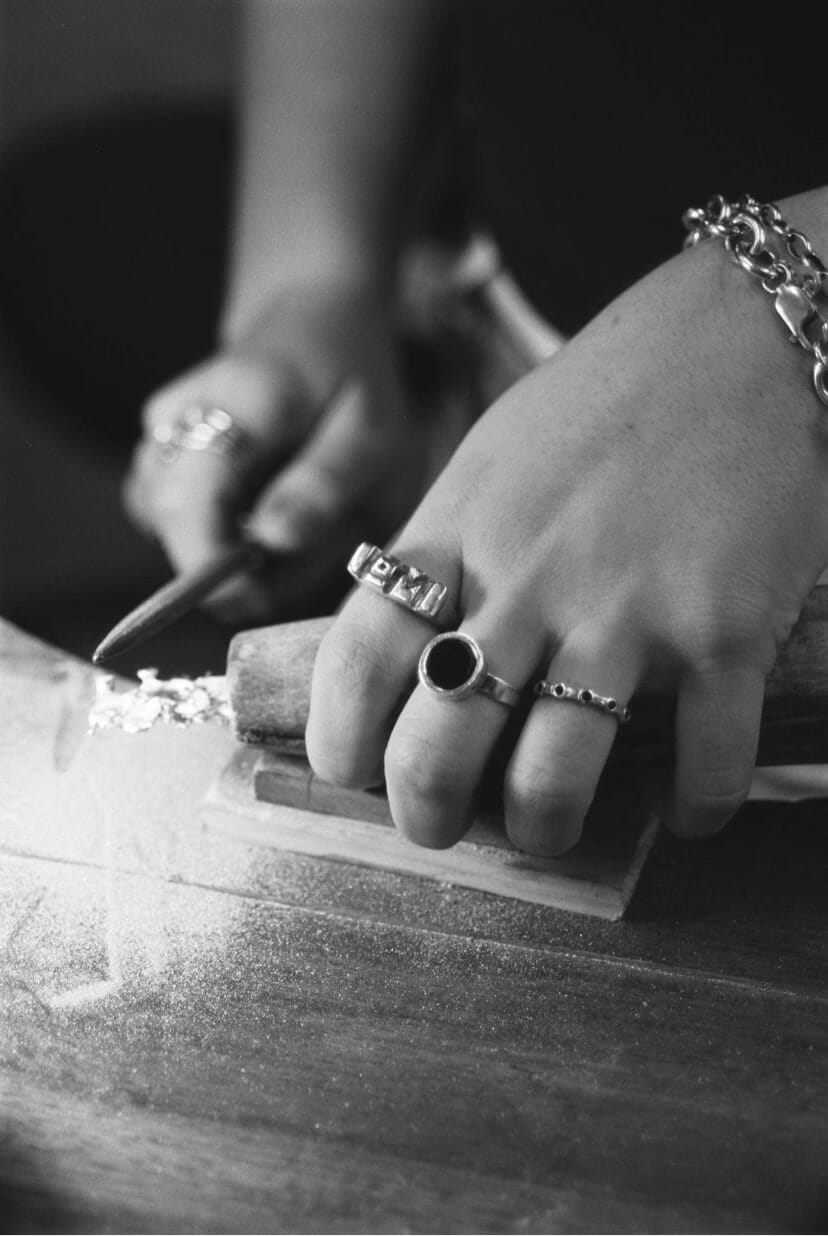 All 13 pieces come with an individual story. The first piece she created, ZER0 01, still has the fingerprint finish on the underside of the ring, embracing the organic and unique method of creation.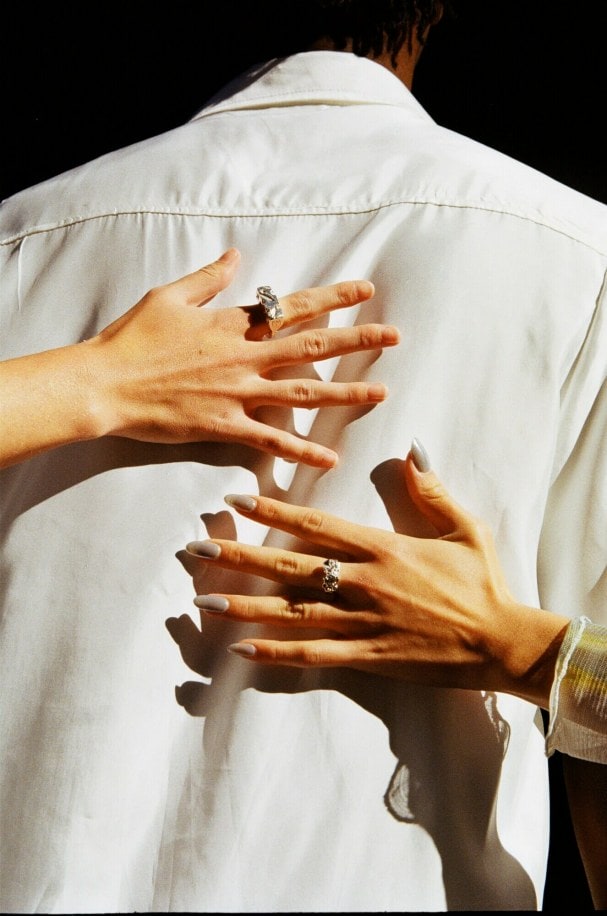 The range is available on pre-order from PERAMAY.COM or at Auckland concept store, The Shelter.