Brand new homes are sold as warm, dry, energy efficient and sustainable, as well as environmentally friendly. Diana Clement takes a hard look at the claims and discovers some worrying facts.
New Zealand is in the middle of a building boom. Tens of thousands of townhouses, apartments and stand-alone homes are springing up where family homes once sat on quintessential quarter-acre sections.
The new homes are advertised as "built to last", "constructed from sustainable materials", "healthy", "eco-friendly" and helping to "keep your energy bills to a minimum". But are they really sustainable and good for the environment?
Quite often not, says New Zealand Green Building Council chief executive Andrew Eagles. "There are a raft of problems," he says. "We're using materials that emit a lot of pollution to create [and] we're creating a lot of waste while doing it."
Not just that. We're sending good homes to landfill at huge environmental cost. We're covering greenfield sites in asphalt, forcing homeowners to commute long distances, and building with materials that pack a chemical punch.
By international measures, New Zealand is failing. New homes here contribute five times too much pollution for us to stay within two degrees of global warming, Andrew says.
The vast majority of the so-called warm, dry homes being built in New Zealand sit well below the OECD norm on a range of sustainability issues, says Dr Crystal Olin, research fellow at the New Zealand Centre for Sustainable Cities, based at the University of Otago in Wellington. "New Zealand has the second-highest level of emissions per GDP unit in the OECD and the fifth-highest greenhouse gas emissions per capita," she says.
A big part of the problem is that the quality of new builds is tied to New Zealand's Building Code, which sets the minimum standard, says Andrew. "Unfortunately, the building code sets the bar super low for comfort and performance, to the point that it's been criticised by the International Energy Agency."
The code is decades behind other OECD countries in areas such as insulation, he adds.
The science behind what makes a home perform better and provide the best, healthiest space is well advanced and being integrated around the world, says Andrew. Just not here.
Rather than being warm, dry homes that whānau and the environment need, many are in fact still "crap, cold homes", he says.
Add a dollop of poor-quality workmanship, as is common in New Zealand, and the buildings fall below the standards they are designed for, says AUT University's Dr Jeff Seadon, a senior lecturer in the School of Future Environments.
Sadly, he says, construction workers in New Zealand generally have a low level of skills, if they're trained at all, management capability is very low, the boom-bust cycles do not encourage people in the industry to take a long-term view of their careers, and the licensed building practitioner qualification scheme sets a low hurdle to pass.
Things won't change until the building code is substantially improved, says Crystal, and until we demand more innovation, rigour and quality control from the building industry.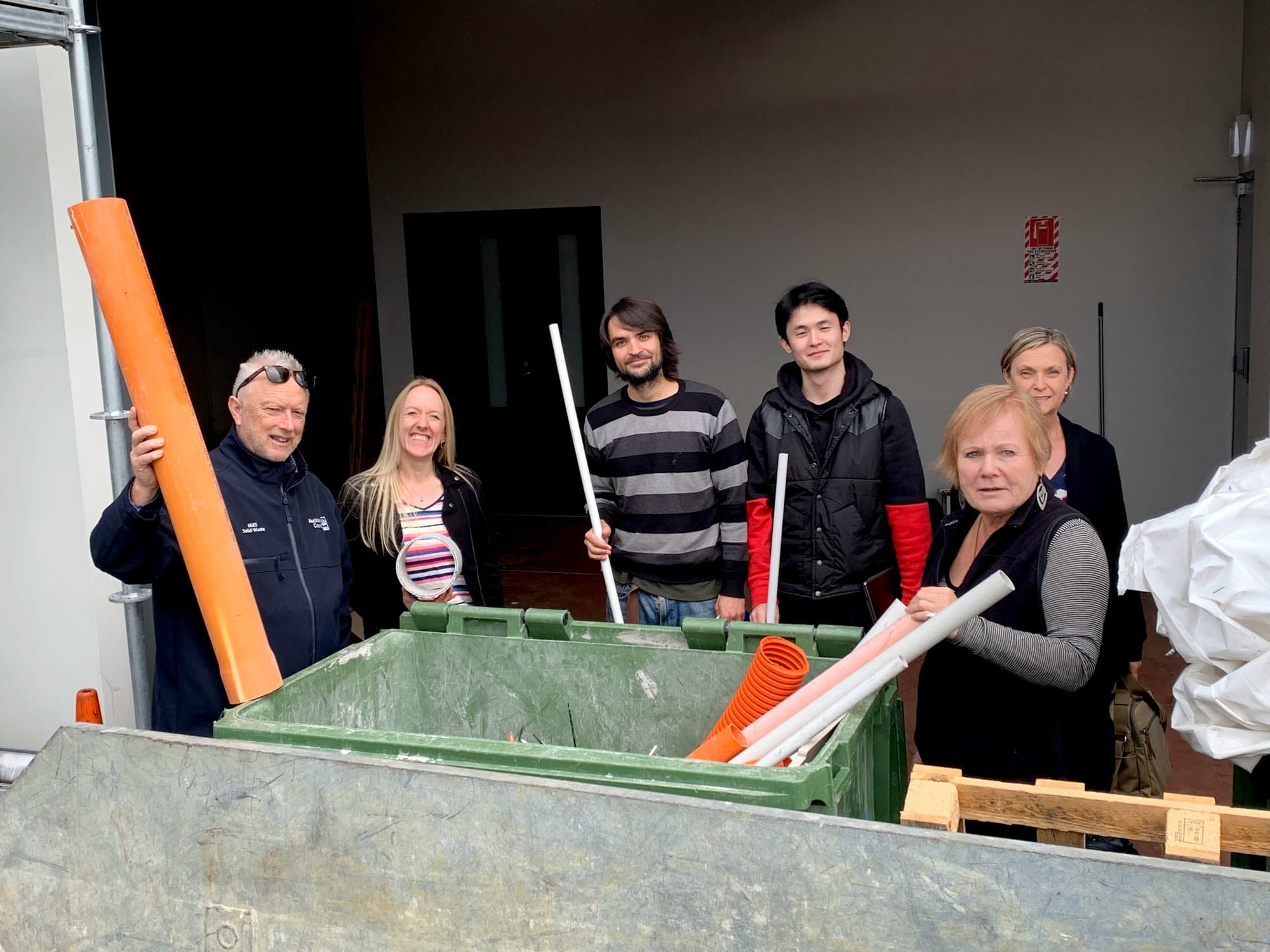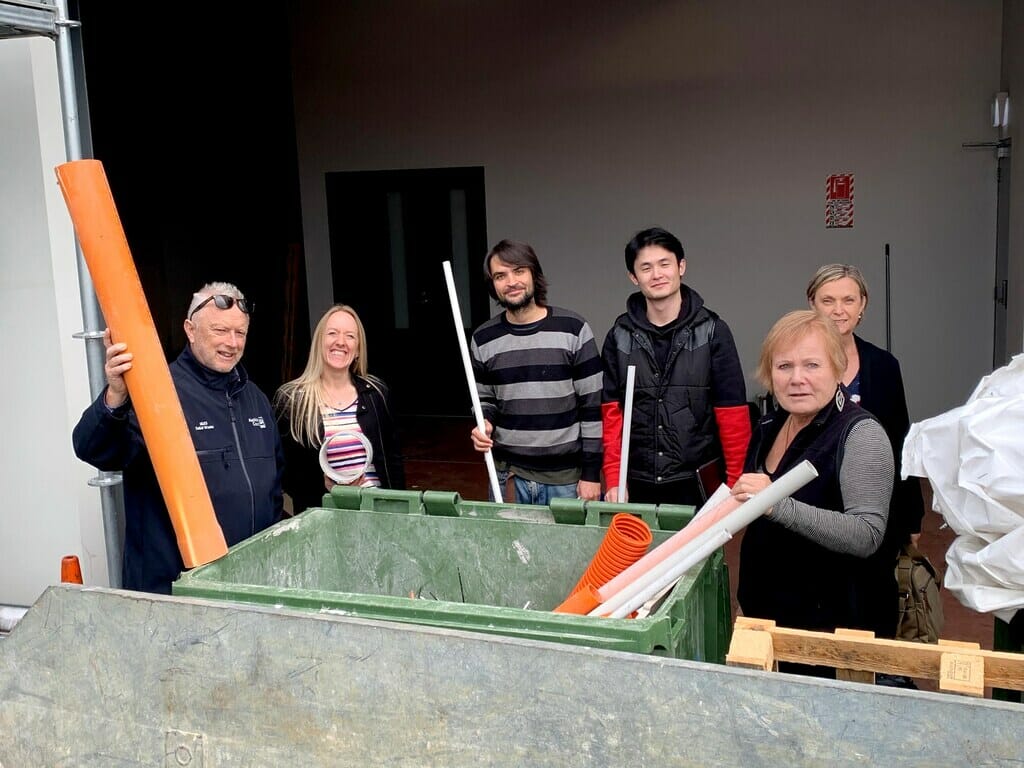 A big waste problem
Waste makes up a big part of the dirty underbelly of residential building in New Zealand.
When asked if brand-new homes are a clean, green solution, Mark Roberts, senior waste planning adviser at Auckland Council, says: "Looking at it from a purely waste aspect, fairly squarely the answer is no.''
A new home build in New Zealand produces on average 4.5 tonnes of waste, Mark says. If a house is demolished to make way for a new build, as most are these days, then add another 26 tonnes.
Construction and demolition sites send about 550,000 tonnes of waste a year to landfill in Auckland, twice the household refuse collected throughout the city, and poor handling and disposal of hazardous home-building materials is another big environmental issue, he says.
New Zealanders often assume that homes removed from sites destined for new builds are transported whole and sold, but most aren't.
Even if they can't be sold whole, they should be deconstructed, says Jeff. Yet this rarely happens, even though there are companies that specialise in disassembling buildings for material recovery, reuse and recycling.
Malcolm Fleming, chief executive of New Zealand Certified Builders, says many of its 2300 members are putting recycling processes in place, and coordination with local recycling companies is becoming more common. "With construction contributing 50 percent or more of the waste that goes to landfills, as a result of both new construction and deconstruction, the industry needs to take active measures to reduce waste."
He says builders can contribute by introducing recycling programmes on-site and placing pressure on their supply chains to reduce packaging.
Long-term thinking
Crystal came to the realisation during her urban and architectural studies that buildings she visited in Italy, such as Rome's Pantheon were as sustainable as they come, having been in use for 2000 years.
This made her very aware of the limited lifespans of modern buildings and the environmental consequences. Our buildings need to be designed to be future-proof, robust and longer-lasting. "And they need to be designed to be loved, to be places for people that those people and their descendants will become willing long-term stewards of," she says.
We do have standards in New Zealand that homes can be designed to, such as Homestar and Passive House certifications, says Andrew.
The Homestar rating system starts at six and goes up to 10. The average home in OECD countries sits at around a six, but if New Zealand's Building Code was rated using the same methodology, it would come in around a four.
Even so, there have been great examples of high-standard homes here. Andrew cites the 26 Aroha apartments in Sandringham, Auckland, which save tenants $1800 a year in energy bills, and nearby Pt Chevalier's macrocarpa-clad Zero Energy House.
And the government did release energy-efficiency updates to the Building Code in November 2021, including introducing climate zones for different parts of the country and standards for natural light.
Andrew says these were a welcome start, but were long overdue. "New Zealand homes waste too much energy, with heat leaking out through poorly insulated walls, windows, floors and roofs. Our communities are saddled with high energy bills as a result, and these homes are just adding to the pressure on our electricity grid."
Another issue with new builds is chemical use. Much emphasis is placed on pine logs, used widely in house building, as being a sustainable resource, says University of Auckland senior lecturer in architecture and planning Bill McKay. However, our pine plantations don't support native flora and fauna. Even "clean, green pine" is treated with chromated copper arsenate so it doesn't rot, he says.
What's more, pine is only a small part of the build. Many other products are conglomerate materials filled with glue and other gas-emitting chemicals.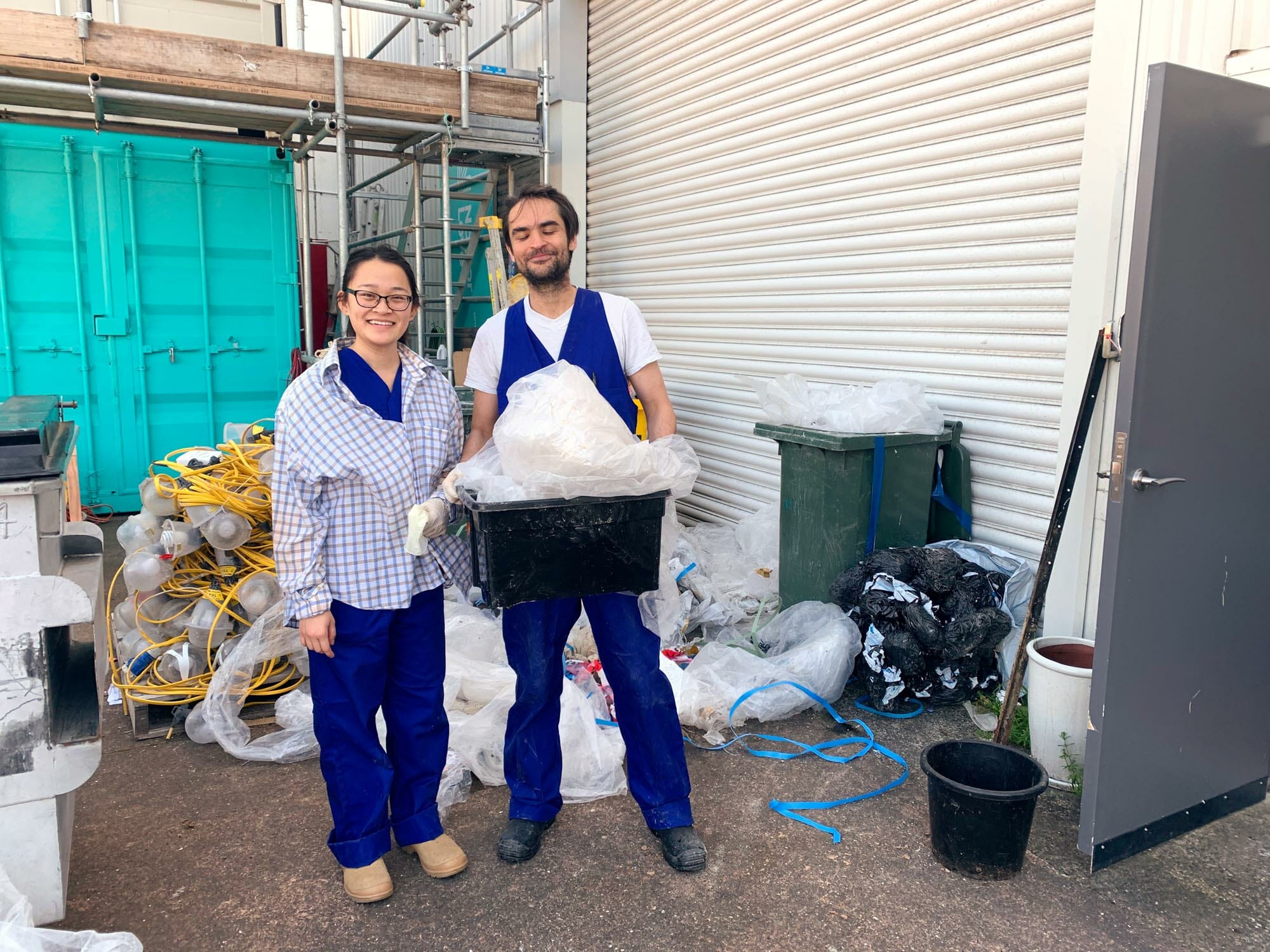 The greenfields catch-22
Is it more sustainable to build on a greenfield site? Not when you consider that newly built homes on the outskirts of town are eating up land, and that's wasteful, says Bill. More asphalt means more rainwater run-off polluting creeks and harbours.
Urban sprawl also breeds car dependency, says Crystal. Unless communities are master-planned for good living, such as those being built by Kāinga Ora in Porirua and elsewhere, developers will set aside only the minimum land possible for community facilities and parks. This means shops, healthcare and other services might not be in walking distance.
The right direction?
Andrew acknowledges that many builders and developers are building to above the standards and delivering better quality homes for Aotearoa.
"Really, there's so much more we can be doing. Not only do we need our homes to remain warm over winter, but we must ensure they can stay cool during summer, are properly ventilated, reduce waste to landfill and are fitted with appropriately efficient systems to reduce water and energy use."
New Zealand also needs to get better at repurposing, refurbishing and reinvigorating existing buildings, says Mark. Sometimes the most sustainable home is the one that someone already owns.



On a lighter note, check out our list of clean and green house cleaning products to keep your home healthy and happy!