When Stacey Leilua and Ana Tuisila landed roles in a sitcom about Dwayne "The Rock" Johnson's life, they could hardly believe it. The Kiwi actors tell Siena Yates about the excitement of bringing strong Samoan women to the screen.
Stacey Leilua was at a cafe minding her own business when she got the most surreal call of her life: Dwayne Johnson and his mother wanted to meet with her on Zoom.
That's Dwayne Johnson as in The Rock. As in, former pro-wrestler and all-around Hollywood superstar.
"I mean, what do you do? You know how you just have these moments where you're like, 'What the hell is happening?' I was incredibly nervous," recalls Stacey.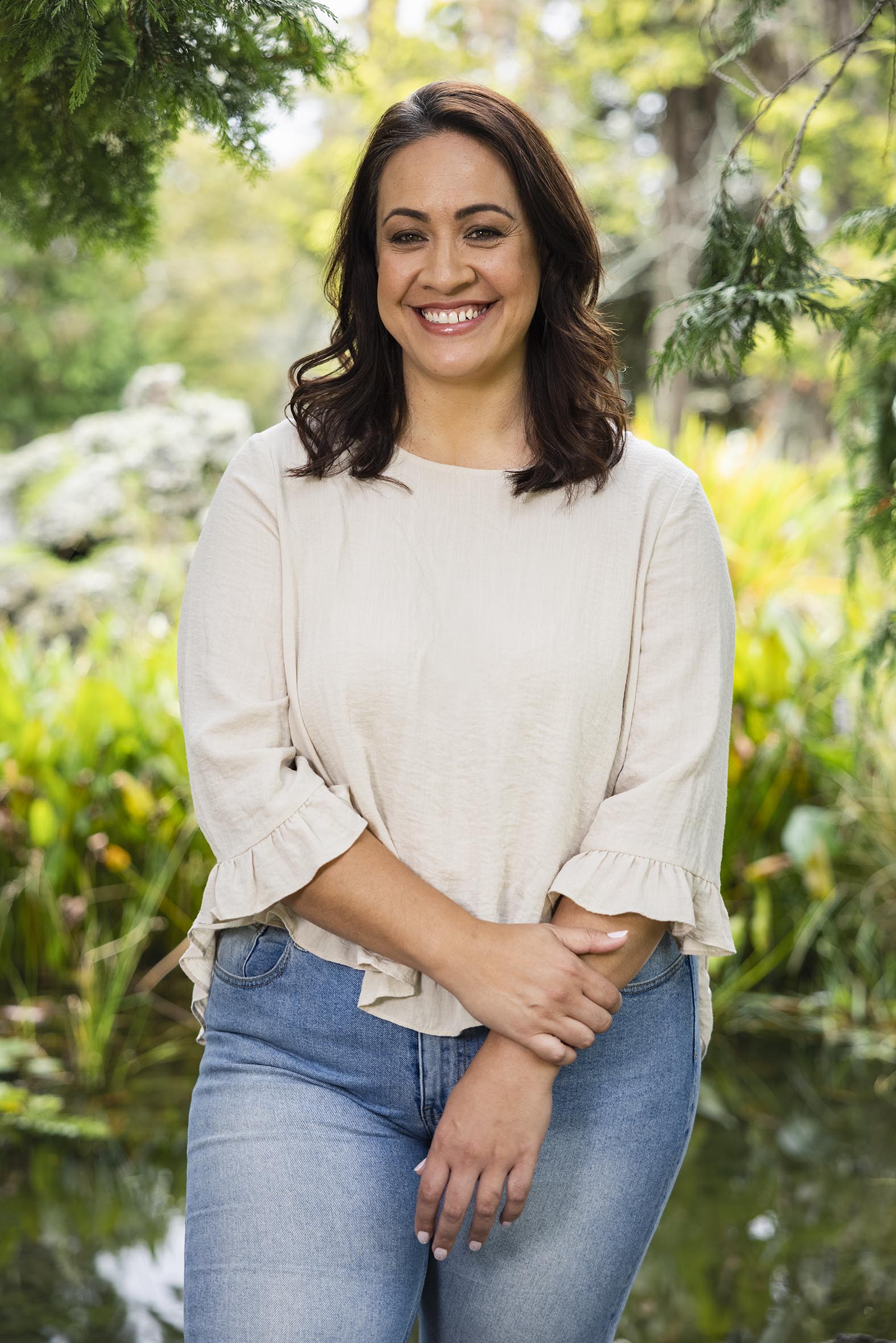 The Auckland actor met the star and his mother, Ata Johnson, after landing the role of a lifetime, portraying Ata in the new US TV series Young Rock, now streaming on Neon.
After a hugely successful theatre career, this is Stacey's first major screen role, and going straight to international prime time with the star power of the Johnson family behind her was a bit of a shock to the system.
"I was like, 'What am I going to wear? What am I going to say? What's in my Zoom background?' And the moment they came up on the Zoom screen, I mean, you just can't help but freeze. In my mind, I had all the images of him through wrestling, through movies – the huge superstar that he is – and now he's just looking at me and I'm here in my lounge."
In another Auckland suburb, fellow actor Ana Tuisila was gearing up for a similar unlikely scenario. She too nabbed a role in the series as Lia Maivia, Dwayne's grandmother and the first female promoter in the wrestling business.
Simply being told that she'd landed the part was highlight enough for the 64-year-old, who only started acting on a whim around 20 years ago.
"So to get the part, to be noticed… I just sat there stunned, and then I started to cry," Ana recalls, tearing up at the memory even now.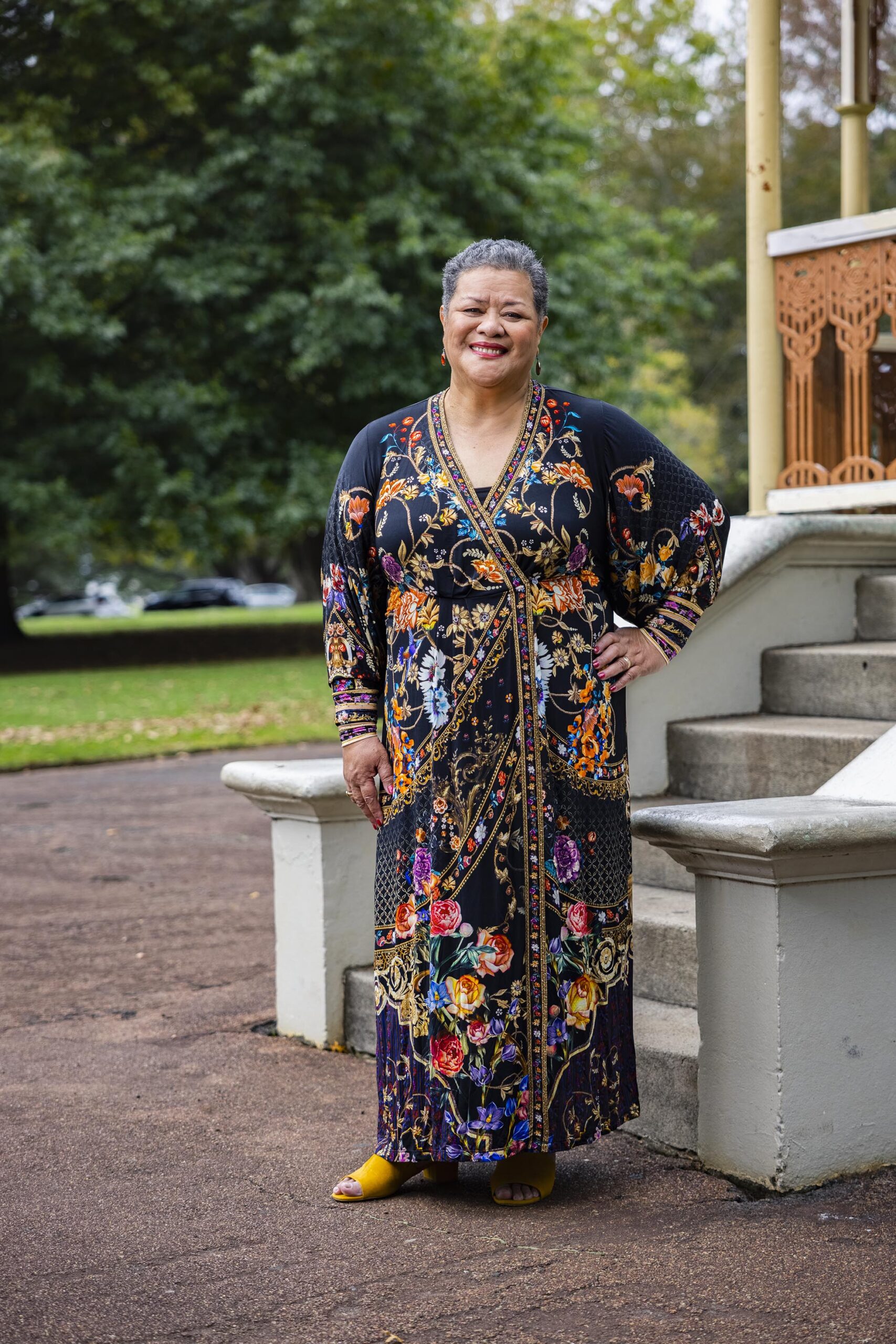 When it came to the Zoom call, she says, "I wanted to be professional and not go overboard and, you know, maintain some composure. Then Dwayne Johnson – I still call him Dwayne Johnson, I cannot call him Dwayne! – and his mother came on, and his mother said something like, 'Oh Ana, I can't stop staring at you', because my features are very similar to her mother's, and I just lost it. I was like, 'What? I can't stop looking at you! I can't believe this!'"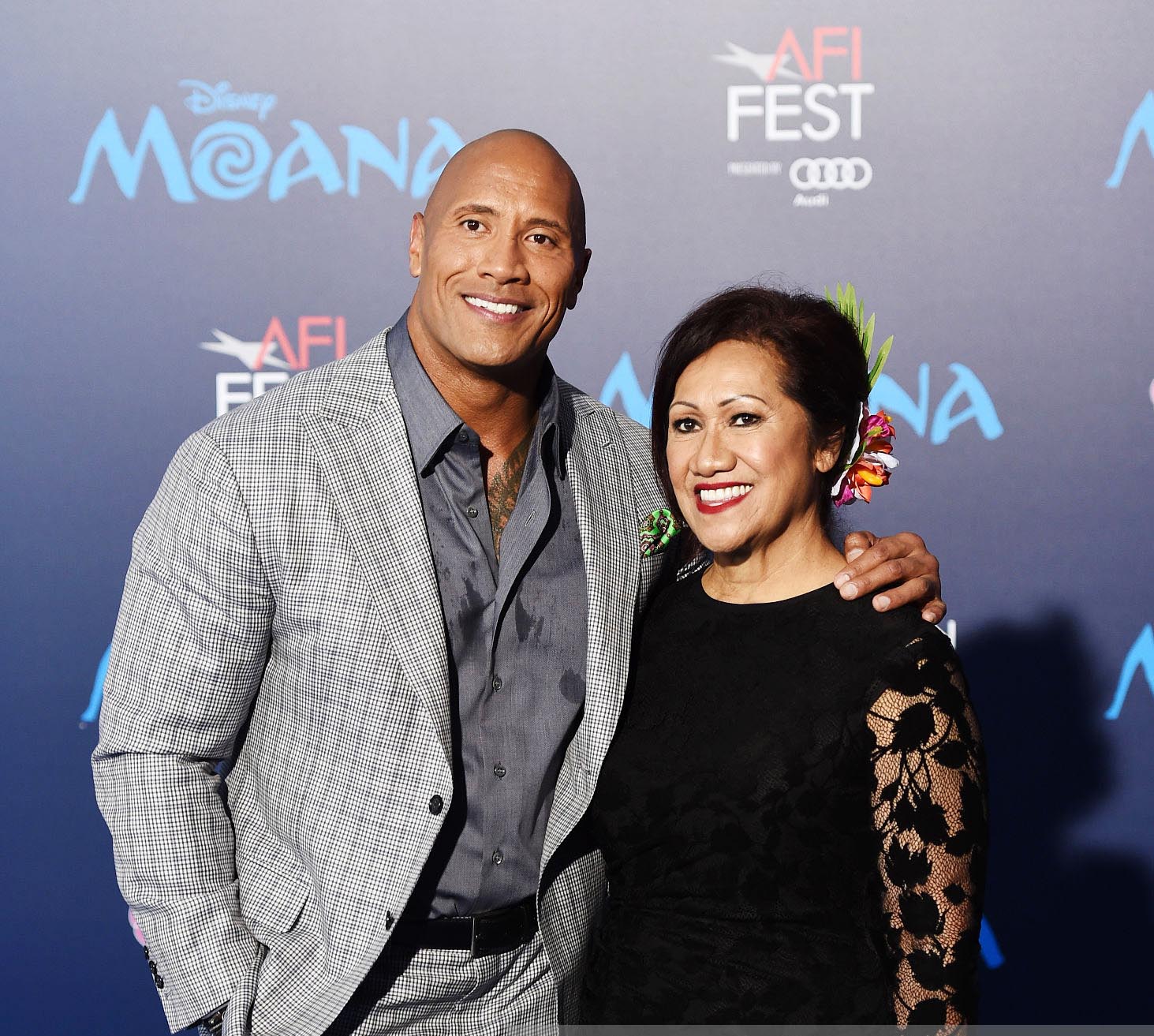 To say that opportunities like this are rare is an understatement.
Stacey has been acting ever since first taking to the stage at high school when she was 15. Since then, she's gone from strength to strength in the theatre world, working with and becoming a director of the Pasifika theatre company Kila Kokonut Krew. More recently, she travelled with the hit production Wild Dogs Under my Skirt all the way to the Soho Playhouse in New York for its international debut.
"I've been acting for a long time, and these roles for Samoan women, and older Samoan women, just didn't exist 10 years ago, or even five years ago. Not on a platform like this – you're talking mainstream American television," Stacey tells. "The fact my character was in all 11 episodes of this series, and it wasn't just a fleeting moment, that was a rare opportunity."
These roles for Samoan women, and older Samoan women, just didn't exist 10 years ago, or even five years ago. Not on a platform like this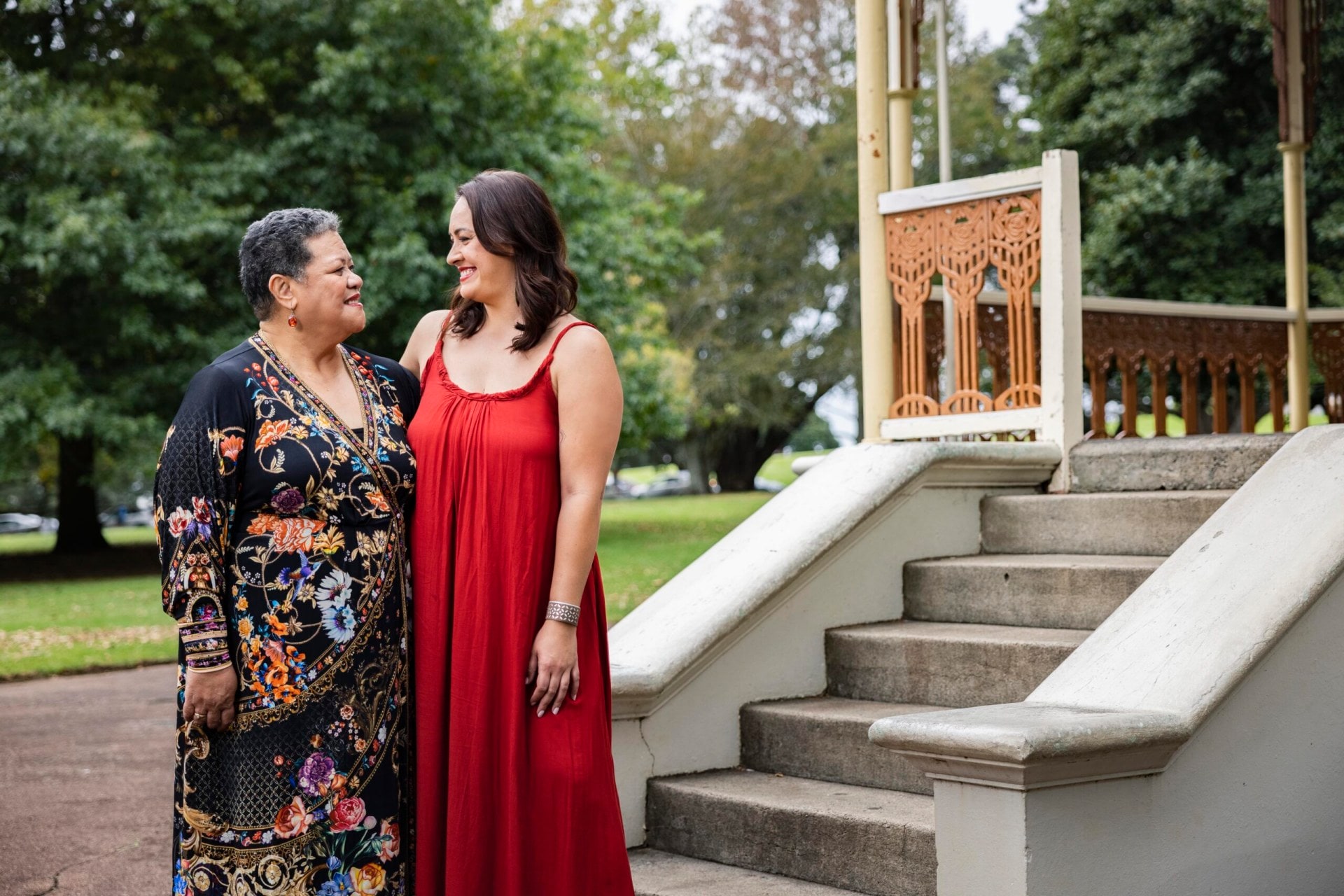 Yet it was one she nearly passed up completely. When the chance to audition came up, Stacey, 39, ignored it, because the first thing she read about the project was that she'd have to be available to shoot for five months in the US and, with a then- four-year-old daughter – Keaton, now five – it wasn't something she could even consider, especially after she'd just been to New York for three weeks.
But eventually, pressure began to mount from within the Pasifika acting community in Auckland. "Everyone was talking about it and I'm pretty sure I was the only one who hadn't auditioned, so they were like, 'You have to! It's Dwayne Johnson!'" Stacey recalls. So she did. "Before I knew it, I was off to LA for a screen test."
However, she says she didn't do it because of the star power involved.
"Initially, what drew me to it was being able to be part of Pacific story on an international stage. It wasn't really about going, 'Wow, The Rock', or wrestling or whatever. The fact that this was a story about a Samoan woman who was on the other side of the world, doing what she could to support her family and raise her son – that was something that really stood out for me. The fact it was on that scale, I knew it was going to be huge and a massive opportunity."
Similarly, when she finally got on the Zoom call with the Johnsons, it didn't take long for the heart of their story to overpower everything else. They easily found some common ground, not just because Dwayne briefly lived in Auckland's Grey Lynn with his mother's side of the family as a child, but because, despite the stardom, theirs is essentially a story of love.
"We ended up talking for about an hour, about some really personal stuff to do with Ata's journey and what she went through. We had a really in-depth conversation about her life and the struggles that she went through as a mum and how, although she was married to Rocky [Johnson, Dwayne's pro-wrestler father], a lot of the time she was there with Dwayne going through it alone and having to hold down jobs while Rocky was out on the road," explains Stacey.
"There were a lot of things I could relate to and a lot of times on that Zoom call we all cried together. It's so surreal, your brain switches out and goes, 'Oh my gosh, I'm sitting here having a cry and a laugh with Dwayne and his mum'. But in those moments, it really solidified for me that we're actually all part of the same journey; it felt like we were all on the same page and we all understood what was at the heart of it."
Stacey's already been praised for the heartfelt performance she gives in the show, and fans have reached out directly on social media, which is exciting because it's different groups of people who are all excited about different aspects of the show. "You've got wrestling fans, football fans, fans of Dwayne and his movies, Polynesians… there are lots of different areas of the fandom which is very cool to tune into," Stacey says.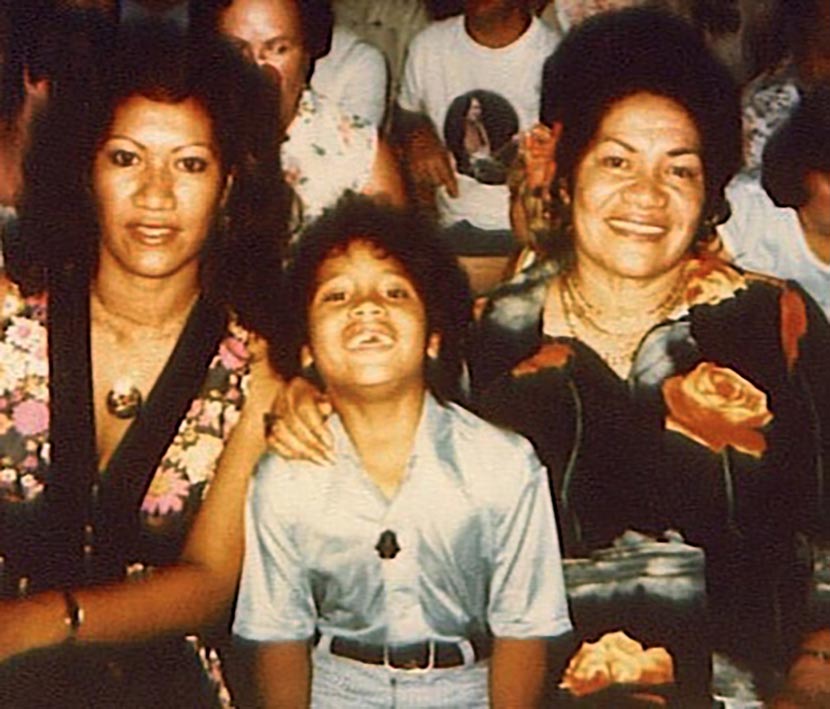 Reaching the Polynesian fans in particular has been a treat for Stacey, who has spent her career immersed in Pacific theatre with a passion for telling Pasifika stories. Despite being set in America, this project is no different.
"Ata is a woman who is still very strong with her culture, even though she has travelled around a lot and living in America pretty much her whole life, she's so Samoan. She speaks Samoan and she sings, and just the way she carries herself, the laughter she brings and how she interacts with Dwayne – she's such a Samoan woman.
"But also, her own mum was very much part of it, and there's some really beautiful moments in the show where I get to have that interaction with Ana as Lia, which was really nice. The directors even said to us a few times, 'If you guys wanted to ad-lib a bit of Samoan dialogue, go for it', and that sort of stuff was really cool. Any opportunity we got to do that, we kind of jumped at because it was like, 'Cool, more culture on screen.'"
Stepping into this new world of American fandom and being in the orbit of a star as bright as Dwayne Johnson has been a learning curve, to say the least. We're talking everything from learning how a US film set functions and having a trailer for the first time, to undergoing a complete hair and make-up transformation with a full glam squad and even having to dodge paparazzi.
"It's bizarre, but it's not something that I stop and think about too much because it can be overwhelming sometimes," admits Stacey.
She recalls the exact moment when Dwayne posted on Instagram about her and her fellow castmates, in particular. "I remember when it went out live, we were all freaking out. In real-time, seeing your Instagram followers go boom, boom – it's just a whole other thing. And that was a big learning curve for me in terms of trying to have a healthy relationship with that.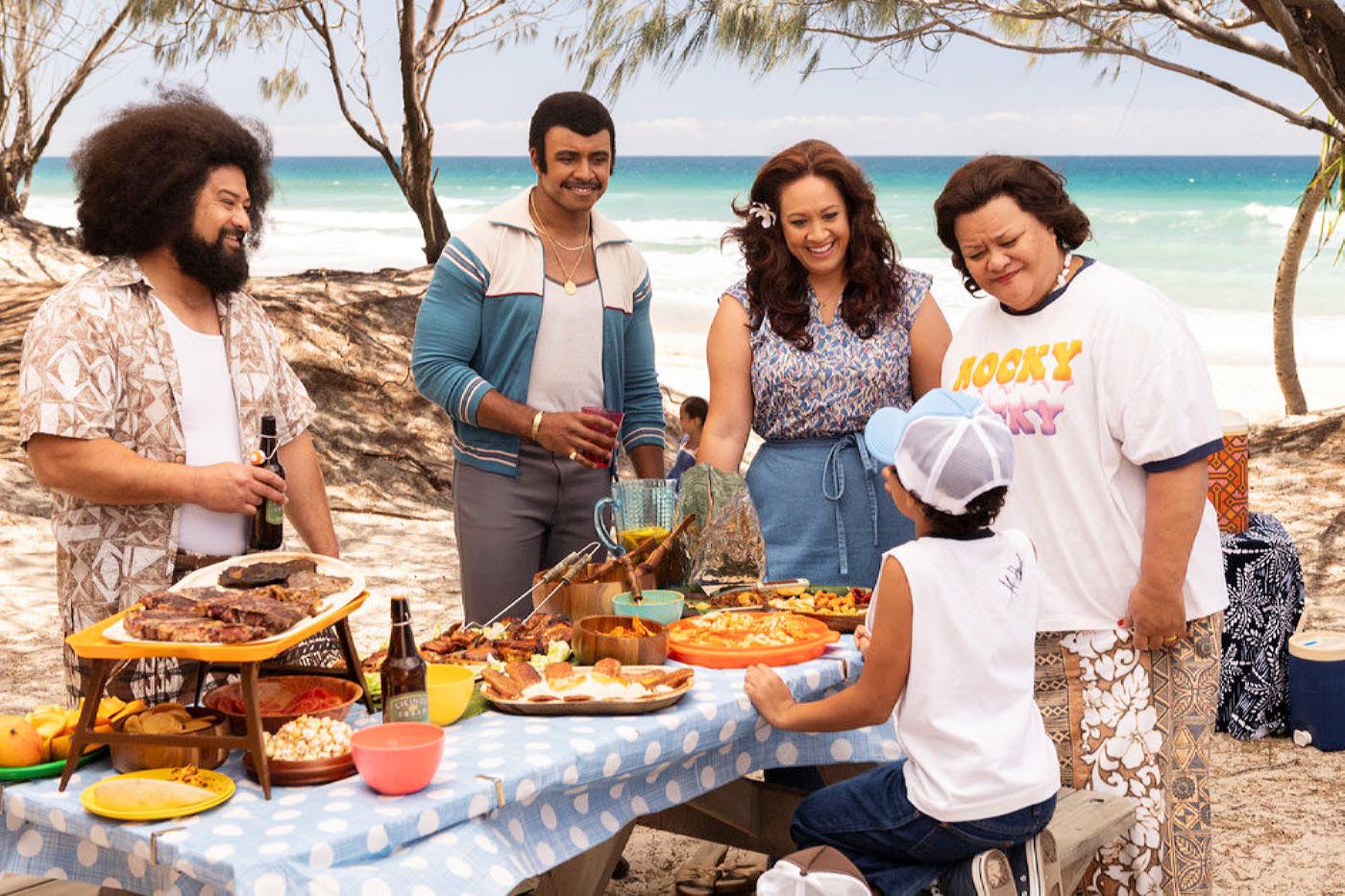 "I do love getting the interaction with fans though, because a lot of them are also Pacific Islanders who have grown up in America and saying, 'I love that I'm turning my TV on and seeing my culture', or 'You were like my mum', 'You remind me of my aunties', or whatever it is. I love having all that stuff acknowledged because for me, that's the best part of this job. Being able to go, 'I'm a Samoan woman on prime time TV in the States', and some young Samoan women who want to get into acting will look at that and think, 'Yes, I can do that because Stacey did that and Ana's done that' – that stuff is hugely important."
Ana's journey to Young Rock stardom was similar to Stacey's, though she had even more riding on the opportunity: the chance to do her family proud, and in particular, her late husband. She was also even more in the deep end with her limited acting experience, let alone experience with something as big as Young Rock.
Ana began acting in her early forties after being goaded into it by her kids, taking on a role in Justine Simei-Barton's TV series Good Hands – Lima Lelei simply to prove a point. She had no prior experience and no idea what she was getting herself into, yet she went on to nab a theatre role a few years later in The Songmaker's Chair, as well as a part in Kiwi comedy film Sione's Wedding soon after. Up until recently, she's continued her day job as a social worker, with acting "just a fun activity" on the side.
Ana auditioned for Young Rock in January last year, but because of Covid delays, didn't land the part until July. Along with the rest of the cast, she was scheduled to leave for Brisbane in September to begin shooting in October, but tragedy struck before that could happen.
Her beloved husband Samoa Tavita passed away in August. To make matters worse, he died in Samoa and, because of Covid restrictions and her filming schedule, Ana was unable to travel to bury him and hasn't been able to visit since. To deal with her grief, she was grateful to be able to throw herself into her work and she kept her husband with her every step of the way. It was he who helped her through the "scary" first table read with the cast when she arrived in Brisbane.
"On the first day in hair and make-up, they had music on and they played this Bee Gees song which was one of our favourites, and I just burst into tears. I think that's the first time I'd ever really grieved," Ana says, tearing up.
"It was actually a godsend that I was able to go straight into work and keep busy and not just mope around the house. All I could think was, 'Just do your best'. I'm emotional now because my husband and I talked about it when I first auditioned and we were going to go [to Brisbane together], but he passed away just a month before. For me, at the table read, it was like, 'Give it your best shot' because I'm representing my family, my husband."
Feeling the weight of representing her family and where she's from, Ana set out to give Young Rock her absolute all, but made sure to regard that as motivation, rather than pressure.
"I had to remember that this is what I was chosen to do and not to try to be something or somebody that I'm not. Like, 'Don't try to be the Hollywood actress, just play the role and make sure that you're honest in what you're doing', because this is about real people," she says.
It turned out to be easier than she might have thought, because she soon found out that Lia was very similar to her own mother.
"My mother is the eldest of 13 and what she says goes, and that's what Lia was like – she was very tough, being the first female promoter in America, so for me that was very heartwarming to know.
I loved playing a tough, strong woman who didn't give a damn, a trailblazer who carried on in a male world.
"Lia didn't take any crap from anybody, but when she communicated with her grandson, it was always very softly like, 'Whatever you want, little Dewey, I'll do it. Whatever you say, I'll drop everything'. There was a softness toward him, there was a lot of respect and love between them and Dwayne mentioned that all the time."
Like Stacey, being able to find the heart and emotion in the Johnsons' story is what has spurred Ana on through her grief, and through the gruelling filming schedule, of which she says, "I'm too old for this!"
Now, she says, as long as she's making her family proud, she's ready for whatever comes next.
"I'm living my dream. I'm just grateful for each day. I go home say, 'Lord just give me another day' and when I wake up, it's, 'Thank you, Lord, for another day'.
"I'm really blessed. I always feel quite emotional about it because I just can't believe it, I still can't express it in words. From being a mother and grandmother, working 9-5 with the struggles of the world, to now… I just can't find the words.