Filmmaker Paula Whetu Jones doesn't let her rare illness hold her back when it comes to her career, and she won't hold back on confronting audiences with reality, either – and that's why she was chosen to tell the story of another strong and determined wahine toa, Dame Whina Cooper.
Twelve years ago, film director Paula Whetu Jones became paralysed from the waist down as a result of a rare illness and has been in a wheelchair since. She sees the irony in someone like her being chosen to co-write and direct a film about Māori pioneer Dame Whina Cooper, a crusader who, at the age of 80, marched the length of the North Island – 640km from the Far North to Wellington – to protest against the continuing loss of Māori land.
Although Paula is too modest and humble to admit it, she possesses the same will and determination as the historical matriarchal figure she was asked to make a film about. Just like Whina, Paula is a strong wahine Māori who refuses to let any obstacle stop her from achieving her goals, and through her work as a documentary maker and film director, she continues to give a voice to the underprivileged and marginalised.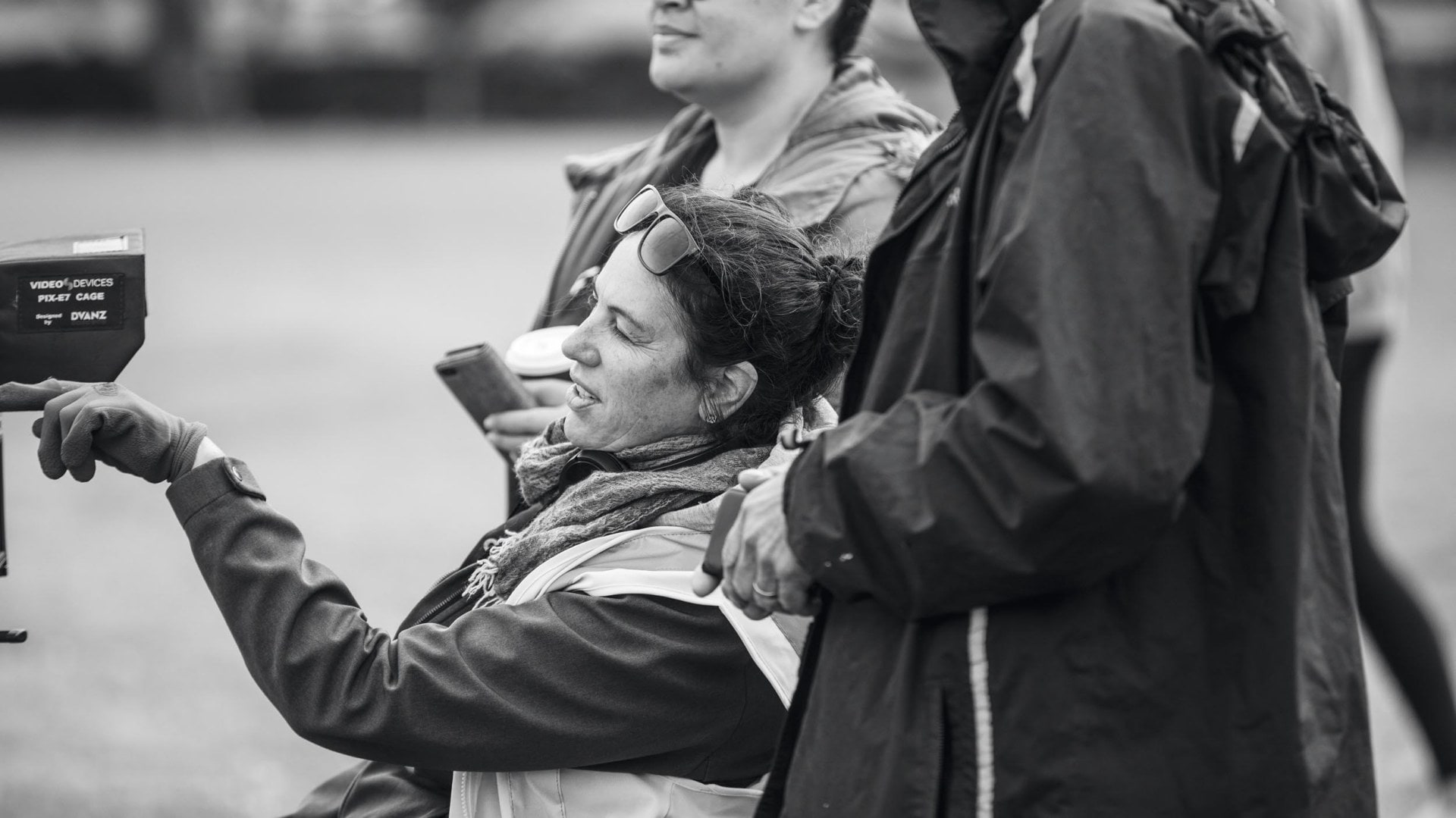 "One of the challenges that I have now is the way that people see me. You can imagine what it's like on a film set when I rock up in my wheelchair. It takes everybody about three days to stop running around like I'm made out of porcelain.
"People look at me and think, 'Aww, poor lady in a wheelchair', but there's nothing 'poor lady' about me. It's a challenge to change people's perspective on my abilities."
Paula, whose iwi are Te Aitanga a Mahaki, Whakatōhea, and Ngāti Porou, was initially approached to come on board the movie called Whina as one of its producers. But she was so connected to Whina's fighting spirit that she wanted to co-write and direct the film alongside the director who was already hired for the project, James Napier Robertson, who made the critically acclaimed film The Dark Horse.
"I knew who Whina was from the iconic photos and the historical land march, and that's all. When I started doing my research, I was blown away by how much of a powerhouse of a woman she was. She was many things, including a teacher, a mother, and a businesswoman," Paula says.
"In the 1920s, she was importing gumboots and exporting gum. She was always the only woman among a whole bunch of men, who constantly questioned her about her abilities. She had to be autocratic otherwise she would never have achieved what she did. People kept telling Whina that she couldn't do things, and she kept asking them 'why not?'
"People keep telling me that I can't do or shouldn't be doing certain things and I constantly prove them wrong. I'm a 50-year- old Māori woman in a wheelchair. I know what it's like to struggle just to be seen and heard."
Paula, mum to Jasmin, 34, Kingston, 30, and Ebony, 23, started her screen career making documentaries and was renowned for telling socially impactful stories. Gang Girls, one of her most acclaimed projects, explored the lives of women in New Zealand gangs.
"Making documentaries has always been my first love. It's sharing people's worlds and their lives. I always felt privileged to be able to do this and be part of their lives," she says.
Paula's life dramatically changed in 2010 while making a ground-breaking documentary about child abuse in New Zealand for Māori Television. After a week of researching on the East Coast, she drove from Gisborne to Hastings with a sore back. When she arrived, she was racked with pain and could feel the feeling in her legs slipping away from her body. She became paralysed within hours.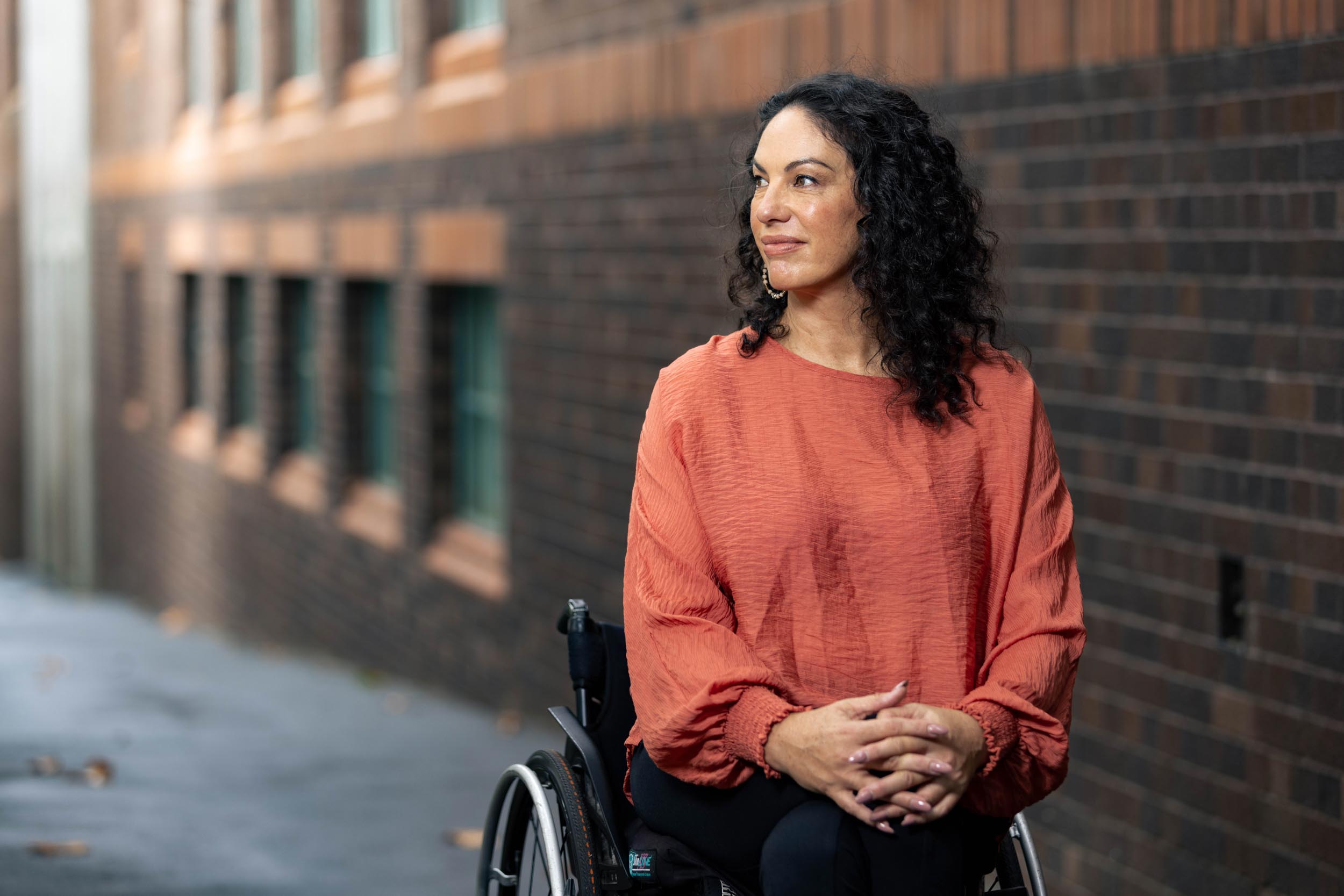 "It started with a sore back. I just put it down to my period and that I was working too much. When I got back home to Flaxmere, the pain got worse," she says.
"I jumped in the bath, my legs grew weaker, the pain intensified and I actually felt my legs go."
Medical professionals were confused and found it hard to diagnose what had happened
to her. Some even suggested that her paralysis was psychological and not physical. But in the end, doctors finally discovered that an extremely rare illness called idiopathic transverse myelitis was the cause of Paula's sudden loss of feeling in her legs. Only one in a million people suffer from this disease, which is caused by the immune system attacking the spinal cord. After living as an able-bodied person, Paula had to suddenly adapt to being in a wheelchair. In terms of work, Paula was told she would be on the sickness and invalids' benefit for the rest of her life. Being told that angered her and she was determined to continue to work as a director. She advocates and stresses the importance of access for people with disabilities in all working environments.
"A lot of people expect me to be working in the disability sector. Once you are in a wheelchair, people assume that's what you're going to do. But why should we be limited?" she says.
"We can't participate if we don't have access to places. For many years, I was apologetic for holding people up and feeling like I was a burden. Then you go from being apologetic to an angry stage because you're sick and tired of everything being hard.
"Now, I'm not apologetic or angry. It is what it is. If I can't get to places, then I'm not going. We never want to make a big scene and make people go out of their way. But actually, people in wheelchairs have to do that all the time in order to access everything that we need."
Her diagnosis didn't stop Paula from shooting three documentaries overseas – two in Palestine and one in Cambodia.
"Since ending up in a wheelchair, making documentaries was a lot harder. I'm stubborn and I like to do everything myself. But it was exhausting and it nearly killed me."
Paula decided to give up documentary-making and transition into writing and directing drama and comedies. She discovered her documentary background helped when she changed focus.
"Many of the fictional characters I write about are based on people I have interviewed. Documentary-making gave me an insight into people's private lives and worlds that I wouldn't normally get to see, and that provided me with lots of inspiration."
Paula has directed two short films, A Matter of Time and Yellow Roses. Both travelled to international festivals. She also wrote and directed the TVNZ comedy I Date Rejects. Her most acclaimed drama was the feature film Waru, an anthology with eight other Māori female directors telling a story surrounding the child abuse and death of an eight-year-old child. Paula's section was called Mere, about a young girl confronting her sexual abuser on her marae.
"I did get a bit of stick for that story. It was a story that I had already written based on somebody
I knew. It happens and I'm telling it," she says. "You're lucky if it's not in your world. But sexual abuse is a reality for many men and women.
"These types of stories may be hard to watch on the big screen, but they are much harder to live through. I don't sanitise anything. Everything I write has an edge. It's my voice and it all comes from reality. It comes from experiences in my life or people I know. I'm not going to tone it down because people are uncomfortable with the truth."
When Paula was chosen to co-write and direct Whina, her first priority was to visit Whina's children to gain their support and blessing.
"I make documentaries and that's what we do. It's important to get consent. I wasn't interested
in telling a story people didn't want to be told and I wanted to make sure we could go to the whānau any time we needed to."
Whina's whānau were consultants throughout the process and they even became extras in many of the scenes. Paula says it was also a thrill to fill the screen with a combination of experienced
and up-and-coming Māori actors. Award-winning performer Rena Owen plays 80-year-old Whina and Miriama McDowell and Tioreore Ngātai-Melbourne play her as a young woman. Their castmates include Vinnie Bennett (Fast and Furious 9), James Rolleston (Boy, The Dark Horse), and Jayden Daniels (Shortland Street).
"Everybody that came on board was really invested in honouring Whina's story. The cast and crew pushed themselves because they wanted to be a part of telling the story of such an iconic Māori woman. I was grateful for everyone's professionalism and their love for Whina."
Paula is extremely open about her journey and the trials she's faced. Coping used to be hard, but that changed eight years ago when Paula's son, Kingston, died suddenly. He was 22 and left behind a young son. "A lot of the changes in me happened after my son died. Such extreme grief forces you to put everything into perspective," Paula says.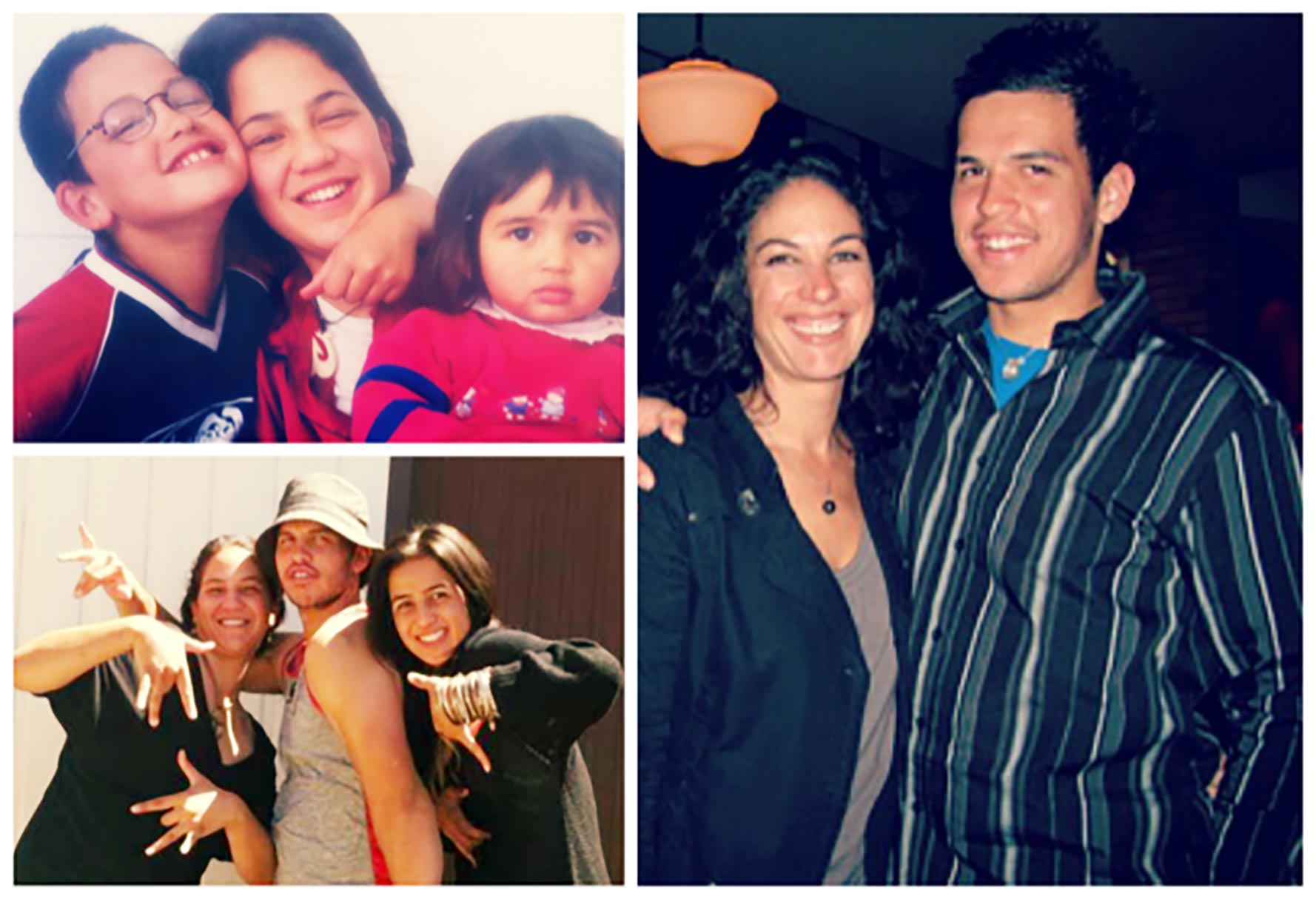 "When you are young, you fight for things you think are important, only to realise much of it is superficial. After he died, everything changed. I only work on things I want to work on with people who I want to work with.
"Even more so after Kingston, because my time is too precious to be working on or involved with people who don't inspire me and make me a better person."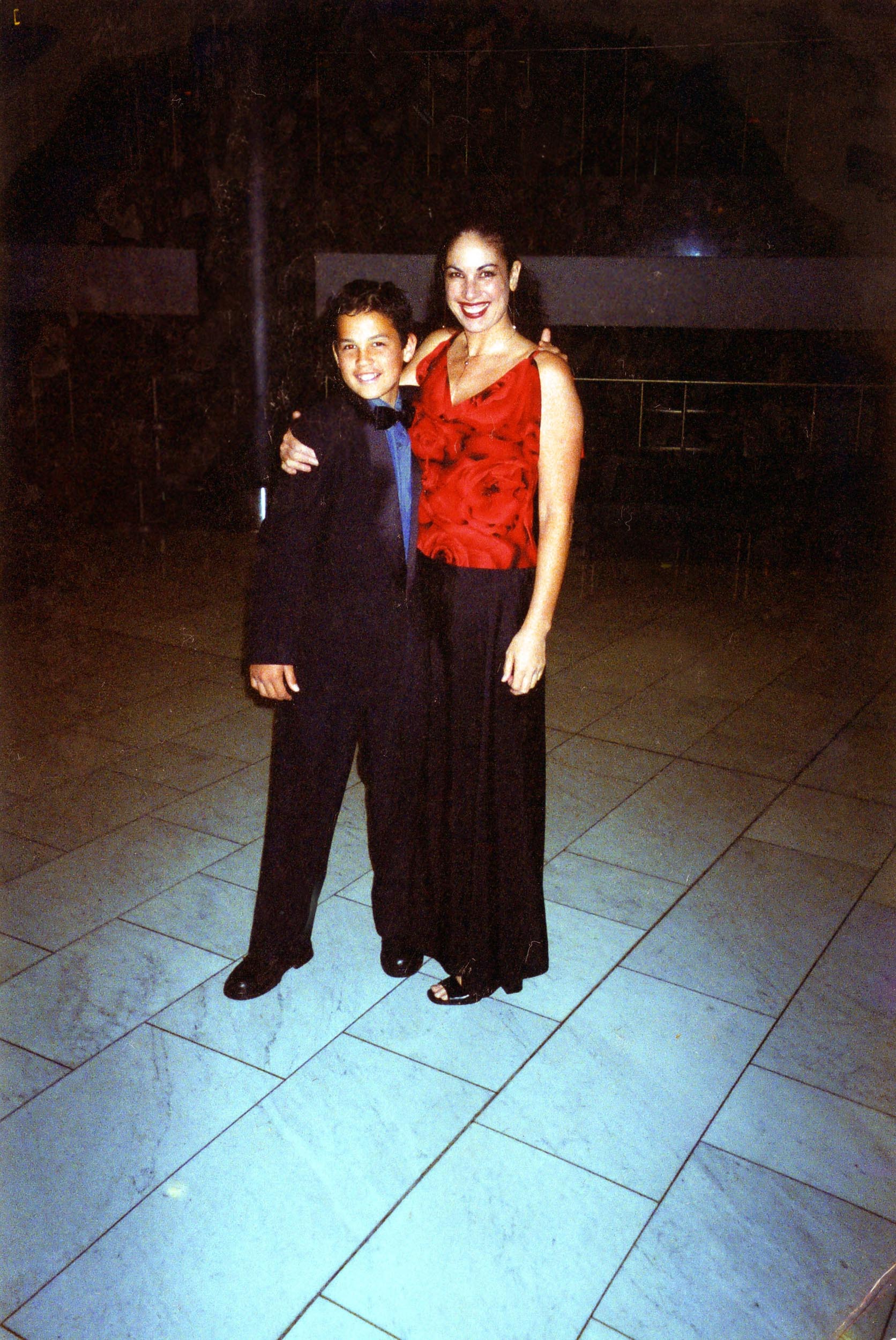 Since completing Whina, Paula has been working on several films and TV projects, including developing a series based on her time at the Burwood Spinal Unit in Christchurch, and she's been commissioned to write two historical drama scripts.
For now, Paula is looking forward to releasing Whina and introducing a whole new generation to a pioneering Māori woman in New Zealand history.
"The fact that she existed and the way she existed needs to be told. Māori were movers and shakers and I want people to know that Māori women were up there as well," she says.
"I hope when our young ones watch it that they know their ancestors fought hard and they come from a resilient and resourceful people."
This is Public Interest Journalism funded by NZ On Air.
IMAGES VIA REUBEN LOOI, SUPPLIED.