Adorning each Karen Murrell lipstick is a beautiful illustration, a woman unique to the shade and with a story to tell. Karen Murrell's lipstick girls have been revamped and reimagined after 18 months of work with Karen and her design team – "Each new Karen Murrell girl has had great thought around the narrative of who she is in the world, what mark she is making, and the details that capture her magic. Many of the backgrounds in the illustrations are actually places I have visited that hold a special place in my heart and have left a lasting imprint on me as a woman".
"Although the Karen Murrell lipstick formula has not changed, consumers love to see evolution and it's important we're always revisiting our brand. At heart we are a fashion brand, and fashion, as with life evolves. As a creative, I was ready to evolve the brand and I did not expect how much I would enjoy the experience this time around. The new illustrations reflect our ever-changing world, and ensure Karen Murrell remains at the forefront of celebrating women and our uniqueness and diversity as a whole."
"These illustrations are created by total teamwork. We work together from concept through to illustration then creating the box with the foiling details too. When you work in a supported, happy team, magic can happen and the new illustrations are a testament to this!"
WOMAN has picked out six favourite shades and illustrations, and Karen Murrell chats about her inspiration behind each design.
Fuchsia Shock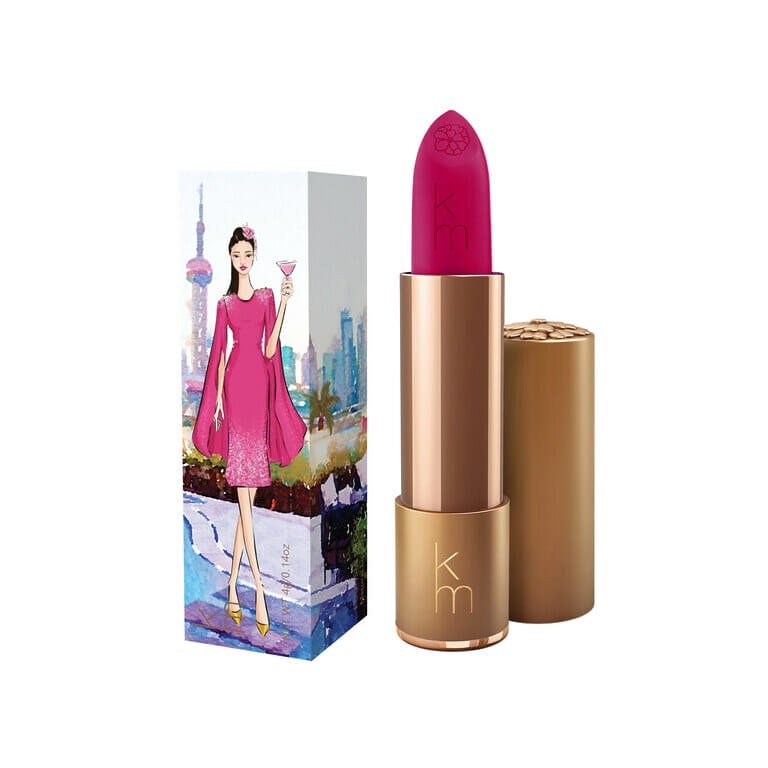 "One of my favourite places in the world is The Bund in Shanghai and this illustration is inspired by many happy memories of my time in this remarkable city and my love of Chinese culture." 
Rymba Rhythm 



"Rymba Rhythm captures a woman that is fun and full of life! I haven't been to Cuba yet, however I would love to! This illustration attempts to capture the exotic beauty of South American women, I added the parrot being an avid animal lover too." 
Fiery Ruby 



"I work with a tremendous human called Summer, Summer and I worked on our Chinese business together and she also coaches me on Chinese history. During this coaching I became fascinated in fashions and this illustration was inspired by the Tang Dynasty period.This was a time of social freedom for women in China and was also an era of fantastic sleeves as Emperor Wenzong's decreed sleeves could be as long as 2.65 meters!" 
Coral Dawn


"We had to create a mermaid for the range! Coral Dawn is the queen of the sea, you will notice she has fantastically long, golden strawberry hair, so naturally beautiful and in her element!" 
Violet Mousse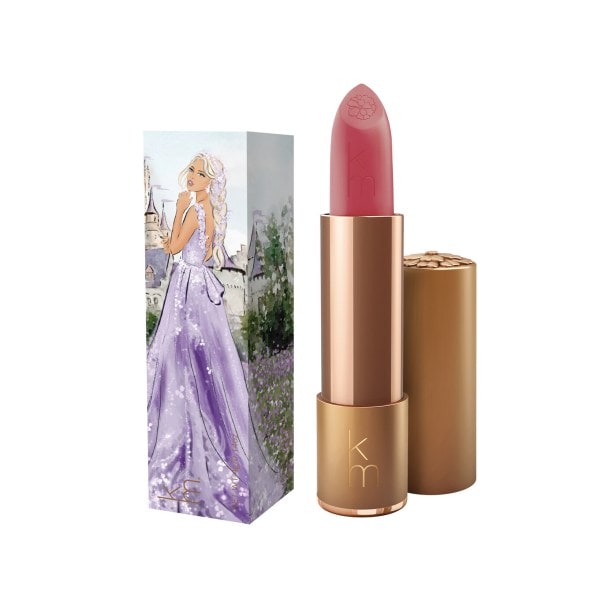 "This illustration is designed to capture the essence that dreams can come true. You can be a princess and own your castle as well.  We wanted to create this perfect setting that took us back to our childhoods and the idea that anything and everything is possible." 
Seduction


"I was so inspired by a Wonder Woman poster my mum hung at the end of my bed when I was a little girl as I was upset that I was the tallest pupil in my class and my mum told me that 'tall was cool, just look at Wonder Woman!' So I wanted to pay homage to Wonder Woman who helped me love and accept myself just as I am, and she also happens to be the most glam and seriously cool girl boss on the planet!" 
Related Article: Beauty products we love for stressed skin