Whether you prefer your stories on the page or the screen, check out some of the best adaptations and the books they're based on.
The Underground Railroad
By Coulson Whitehead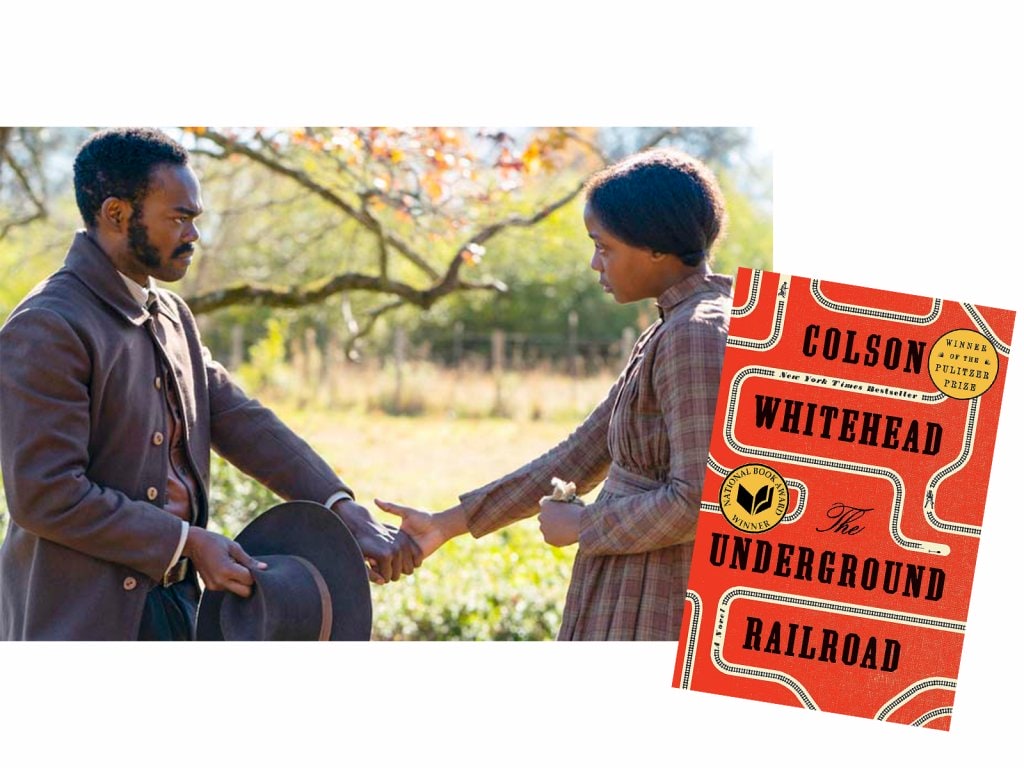 This "alternate history" is inspired by the Underground Railroad in the 19th century – a network of safe houses and secret escape routes for African Americans fleeing enslavement. In this story, a young woman named Cora discovers an actual subterranean rail system on her quest for freedom.

Nomadland
By Jessica Bruder
Jessica Bruder documents her experience meeting and living among America's van-dwellers – people who were devastated by the recession and hit the road in search of a new life – and the critically acclaimed film adaptation, starring Frances McDormand, took top honours at both the BAFTAs and the Oscars this year.
Firefly Lane
By Kristin Hannah
Tully (Katherine Heigl) and Kate (Sarah Chalke) become "best friends forever" as teens in the '70s, and this series follows them as they support each other through 30 years of ups and downs. A second season has recently been announced and will hit screens sometime next year.
The Woman in the Window
By A.J. Finn
In this psychological thriller, Amy Adams stars as Dr Anna Fox, a reclusive child psychologist who suffers from agoraphobia. Confined to her house and dosed up on various medications, she spends her time observing her neighbours through a window – but what she witnesses will make her question her reality.
The Last Letter From Your Lover
By Jojo Moyes
Journalist Ellie (Felicity Jones) discovers a collection of love letters from the 1960s in this time-jumping romantic drama. The letters tell of a secret, passionate affair between two people known only as "J" (Shailene Woodley) and "Boot" (Callum Turner). Ellie sets out to find the mysterious lovers and reunite them while dealing with her own relationship woes.
Nine Perfect Strangers
By Liane Moriarty
From the mind behind Big Little Lies comes another mystery thriller starring Nicole Kidman. The Oscar winner stars as Masha, the director of Tranquillum House, a health retreat that promises to change people's lives. When nine strangers visit to de-stress and heal, they soon find out the retreat is not what it seems.