John Franich's stunning new collection, Grapes to Gold, honours an inspiring ancestor.
The glistening greens, reds, and golds seen in John Franich Jewellery's newest collection carries significant meaning. Jozip Franich, a relative of the family, came to New Zealand from Croatia in 1893 without a word of English, and established a life here for generations to come.




Being a head-strong and determined man, Jozip learnt English and became a proficient writer and orator. Jozip championed for Croatian gum diggers, who seeked to find their own gold in the valuable globes of ancient Kauri gum in soils and swamps. Digging gum was a tough way to make a living, with diggers living in rough huts, working six days a week, and spending their evenings cleaning the gum with a knife. Jozip helped to establish a benevolent organisation for the Croatian digging community, and even supported the first Croatian and English newspaper in the early 1890s. Many early Croatian men sought lodgings in his boarding house in the city, where he set them up with employment.
Jozip became well known for his efforts and was widely considered as a friend to many people in need within the community.
Jozip also built incredibly strong connections in the early wine industry of West Auckland, which is a very successful sector to this day. John Franich Jewellers seek to acknowledge and honour Jozip's sense of entrepreneurial spirit and aspirations with their latest collection. From Grapes to Gold glitters with shades inspired by the grapes and leaves of vineyards. John Franich Jewellers feels a strong connection to Jozip's way of life, with the family-owned business making an impact in the same West Auckland community, and selling jewellery to customers whose own family purchased wine from the Franich family decades ago.
Check out WOMAN's top picks from the Grapes to Gold collection below.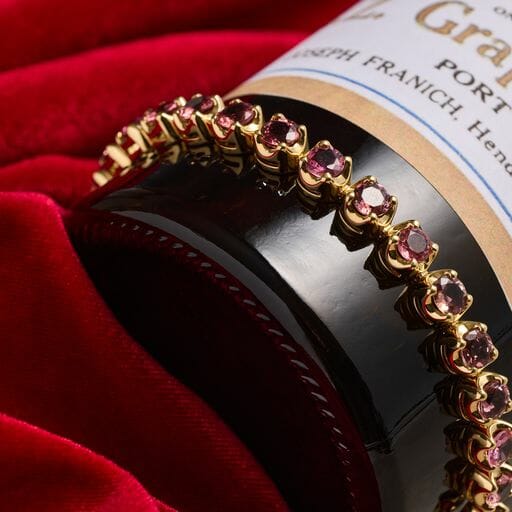 Years of design experience coupled with a significant design library are the catalysts that will set you on your way to creating a jewellery masterpiece that is uniquely yours. John Franich invites you to visit our store and sit with us. Together we can create a design as individual as you.
Visit John Franich Jewellers online to start your diamond journey today. John Franich also offers Afterpay to help spread the upfront cost of your investment.
Related Article: Meet John Franich, The Artisan Behind The Jewellery