Are you forever saving inspo pictures without any idea of how to recreate them at home? This expert interior guide breaks down the design of these minimalist spaces to help get you started.
With winter here and many parts of the world still experiencing lockdown, cocooning has never felt more appealing. Each of the spaces below – from a contemporary urban apartment to a country home – creates a tangible calmness with an appealing mix of tactile surfaces, harmonious tones and textured fabrics.
Bedroom Bliss
This room embraces subdued tones and natural textures, including slubby hemp, sheer linen and soft cotton. The effect is ascetic in its simplicity but inviting and restful, giving a sense of humble cosiness.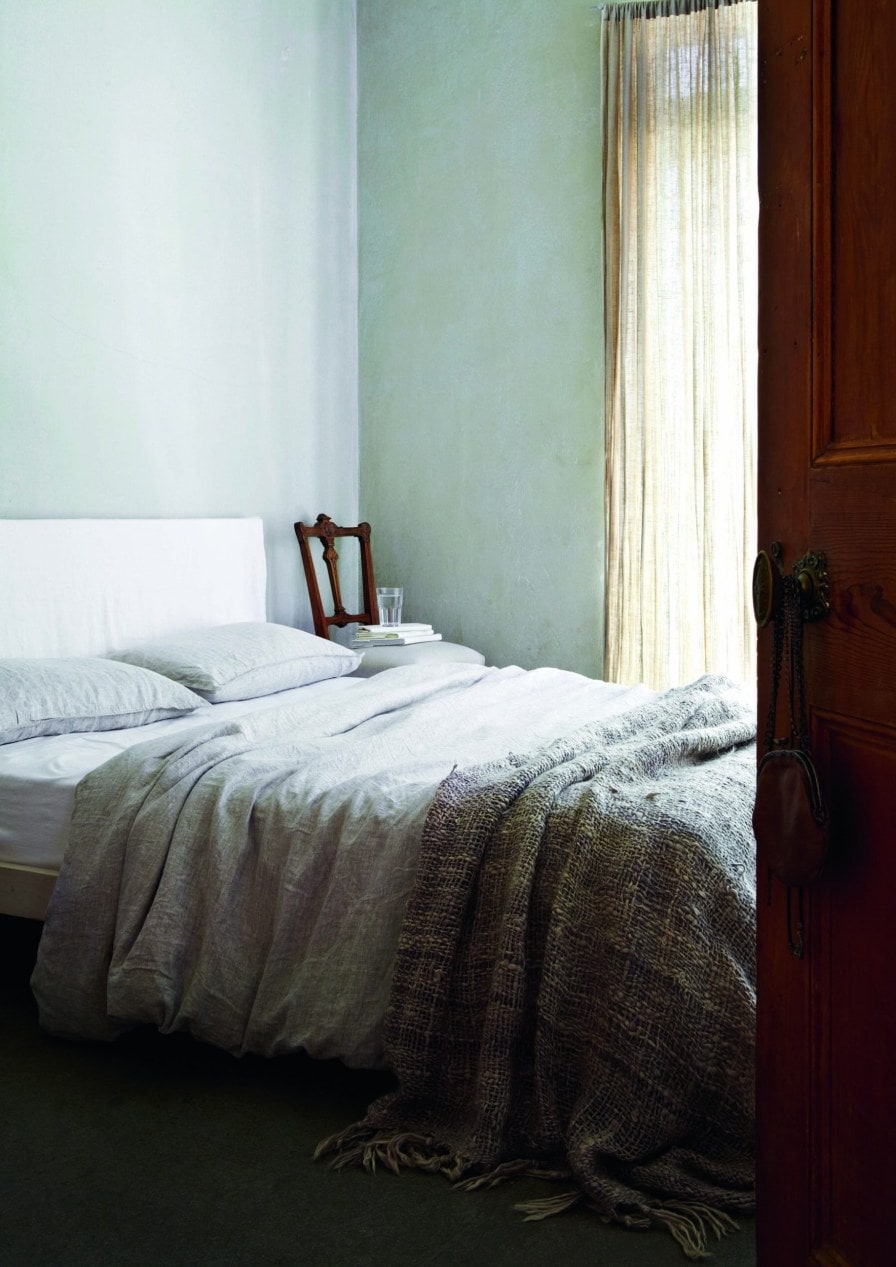 Design notes
The colour palette in this pared-down space is deliberately spare, while the chunky woven throw adds a layer of texture.
This bedroom is all about minimalism yet is not austere. The whisper of grey in the wall colour and the warmth of the wood adds a rustic, easy-on-the-eye appeal.
In the spirit of embracing the Danish concept of hygge, the gauzy linen curtains encourage us to focus inwards.



Winter Whites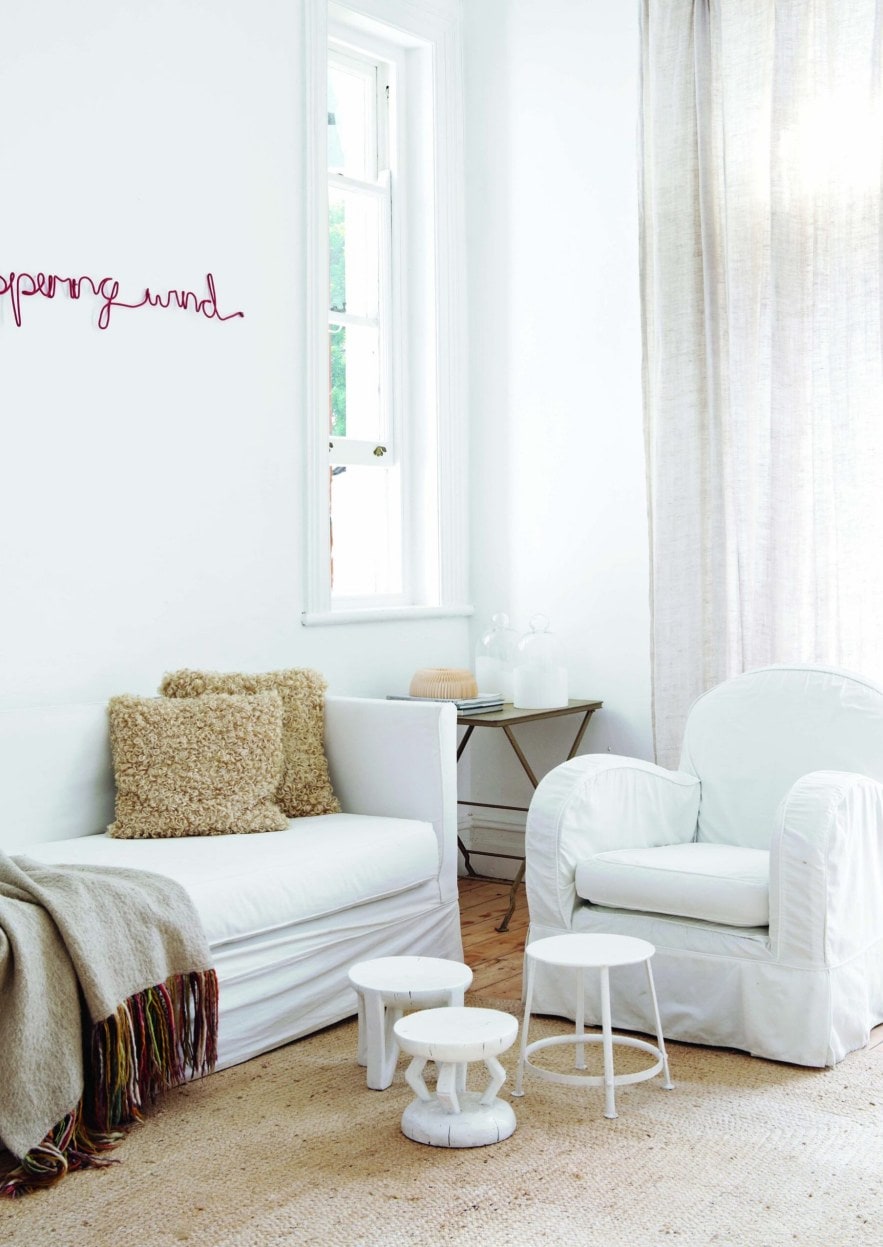 An all-white palette brings timeless serenity to any space. In this case, where the textures are soft, worn cotton and sheer linen, the effect is instantly soothing and settling, the perfect combination for a reading nook.
Design notes
Natural fibres in the rugs underfoot, on the sofa cushions and in the soft woven blanket break up the all-white scene and maximise tactility.
The crisp white tone brings an airy freshness. For a sun-splashed space, a cooler white works best, while a warmer shade is best for rooms that don't see as much light.
A splash of colour (here, in the form of delicate wall art) breaks up the blank canvas and delivers a quirky focal point.
The simple palette is reflected in a trio of stools painted white, but their interesting shapes ensure that the monochrome scene is anything but monotonous.
Before committing to a paint or fabric in white, you'll need to be certain it'll suit the space. Fabrics that look white on a roll can take on a yellow tone once held up to the light, and too-white paints can take on a blue hue with direct light on them. Use no less than a metre of fabric when sampling, and paint at least three different tones on a wall to check their reaction to light through the day.



Grey Matters
This urban space draws its sophistication via the liberal use of bold grey, from the painted walls and floors to the upholstery fabric. A gallery of mismatched framed images, upcycled vintage furniture finds and, of course, a hipster-worthy bicycle complete this super-cool scene.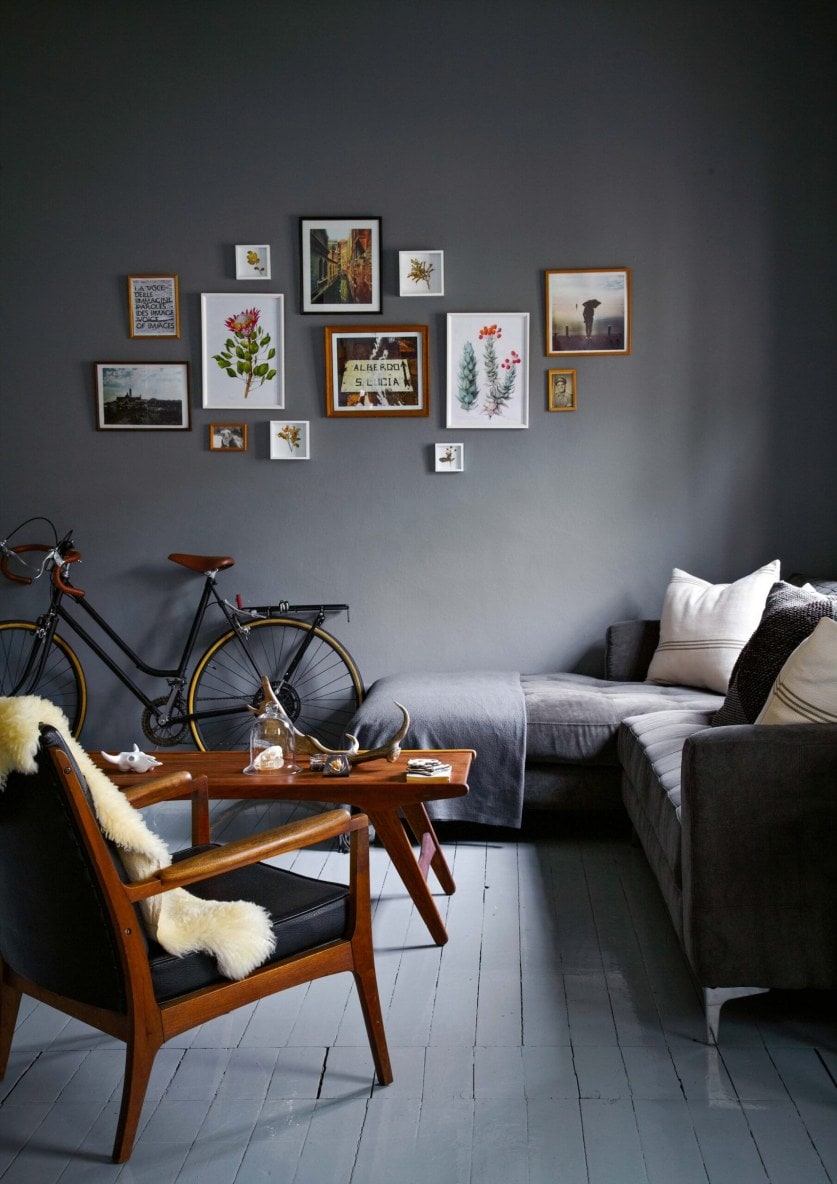 Design notes
The mid-grey wall creates a sense of drama without being overwhelming. Imagine how different this room would look painted in white.
The varying tones of grey come together to create an inviting and cocoon-like effect. The floor's pale grey is ideal – ensuring the contrast in hues isn't too stark.
An L-shaped sofa is the perfect solution for a small space, providing plenty of seating while anchoring the all-grey interior.
A mismatched gallery of botanical and photographic images is a striking focal point, and a creative way to dress a wall in affordable art prints, while lean-lined restored vintage furniture gives a sense of unassuming style.



Utilitarian Chic
Textures do all the talking in this eye-catching kitchen, where smooth subway tiles contrast with exposed brick walls and the painted brick of the central island. Industrial lights, reclaimed essentials (such as the exposed copper pipes) and industrial shelving units bring authentic touches.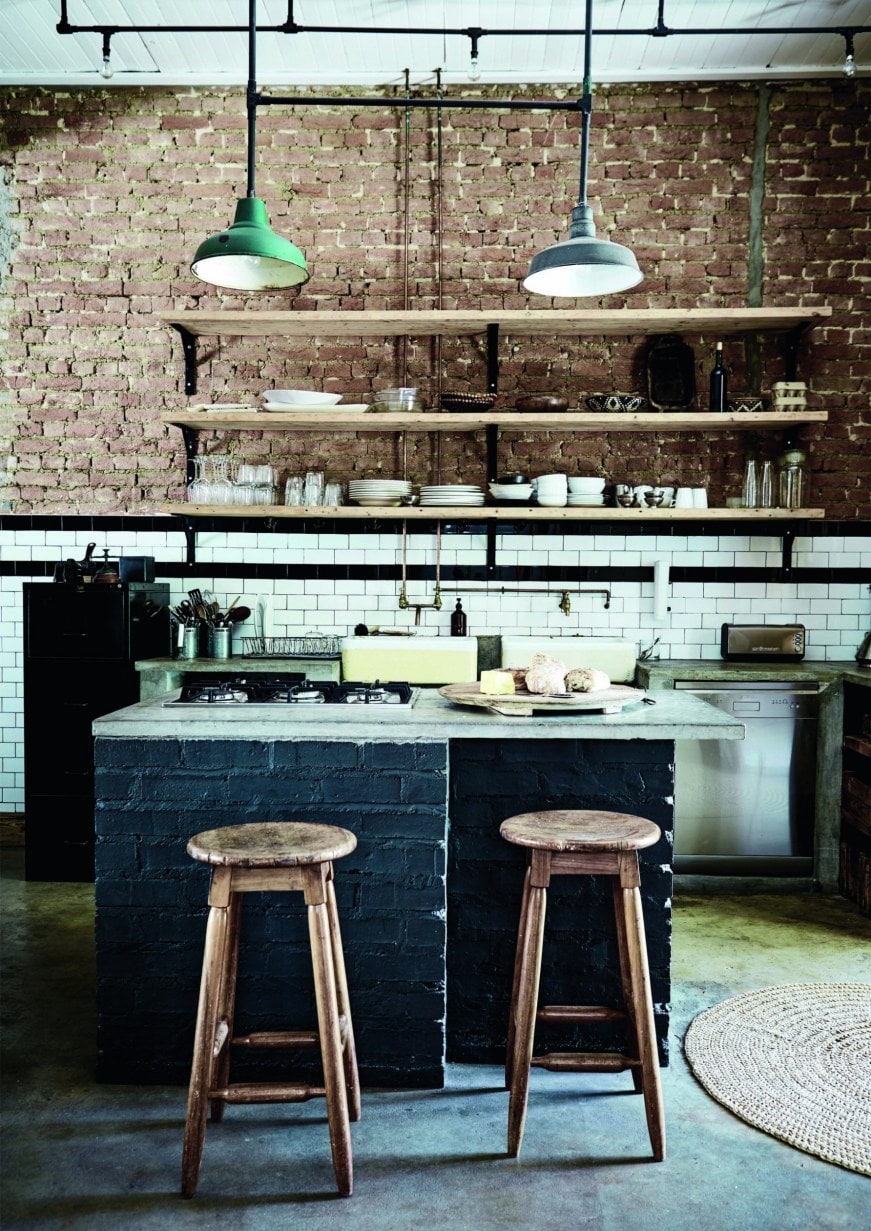 Design notes
The rawness of this space is tempered by warmer tones and smoother textures in the wooden stools and handwoven rug.
The kitchen island is a new addition to this space – the continued visual thread lies in the use of brickwork in its construction. A coat of dark grey gives it a modern contrast.
The irregularity of the bricks lends rich character, but with the "rough luxe" look, the temptation to stay in the realm of raw details can make a space one-dimensional.
Here, a polished cement countertop brings sophistication, as do sleek black details in the strip of black tiles and the shelving brackets.
Mix the aesthetic appeal of a fireplace with invisible temperature control, such as underfloor heating.
Creative Corner
Some say creativity will heal the world. If so, carving out a space for inspiration will become ever more important. Whether it be the corner of a room, a dedicated studio, a garden shed or even a journal, give yourself a space to flex your creative muscles.
Design notes
Creativity can sometimes veer into chaos and disarray – the toned-down palette of white and wood in this space creates a sense of aesthetic order.
The trolley of art supplies is a practical essential but can be wheeled out of the way if need be.
The screed concrete floor is an unpretentious, practical touch.

RELATED ARTICLE: How to Add Colour to Neutral Spaces Without Getting the Paintbrush Out
Conversation starter
The owner of this urban loft is a seasoned traveller with a keen eye for unusual finds who loves displaying her treasures.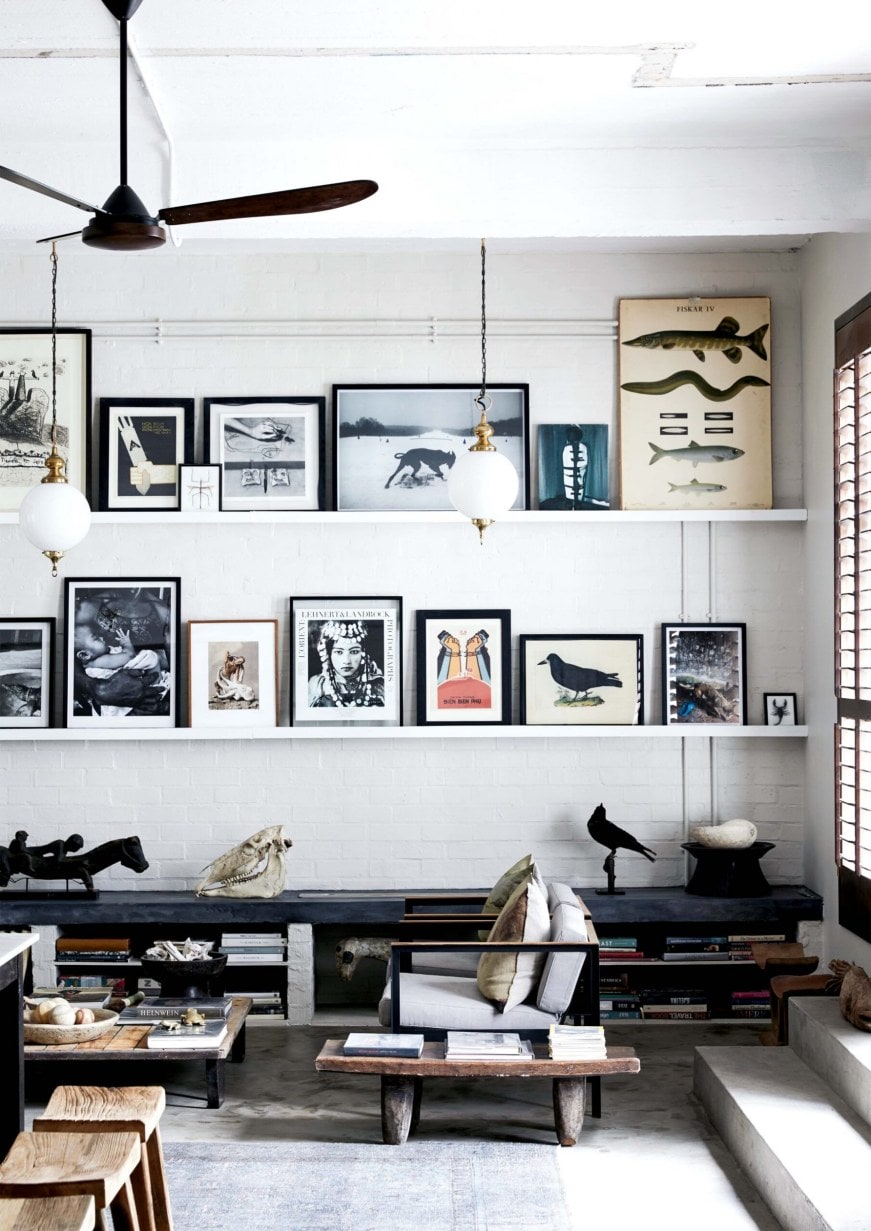 Design notes
Low-slung furniture ensures this living room doesn't become visually cluttered – the picture walls remain a key focal point.
By setting up picture shelves instead of mounting framed images onto the walls, the owner can indulge her love of changing displays, and more images can be showcased, as they can be stacked.
Careful placement elevates quirky ephemera into items of artistic value.
Exposed conduits, the polished concrete floor and steel industrial details enhance the sense of this space being an inner-city refuge.



Let outside in
This stylised pool pavilion communes with nature in dramatic fashion. An oversized picture window lets in the lush garden views, while the Scandi-chic seats encourage you to pause and take respite.
Design notes
We're increasingly looking for moments of quiet contemplation in our home environments. This perfectly conceived structure is constructed entirely of wood, and offers a space to reflect, take a breath and marvel at the beauty of nature, even in the months the pool isn't in use.
Unfinished timber and hand-hewn textures bring the outdoors in and extend the notion of communing with nature.
The garden design is as important as the interior design – layers of textured plants and soothing green hues create a perfectly framed image.


Living decor
Not since the 1970s have houseplants been so big! And why not? Studies show that caring for plants can be as rewarding as loving a pet – plus they add interest and are relatively easy to maintain.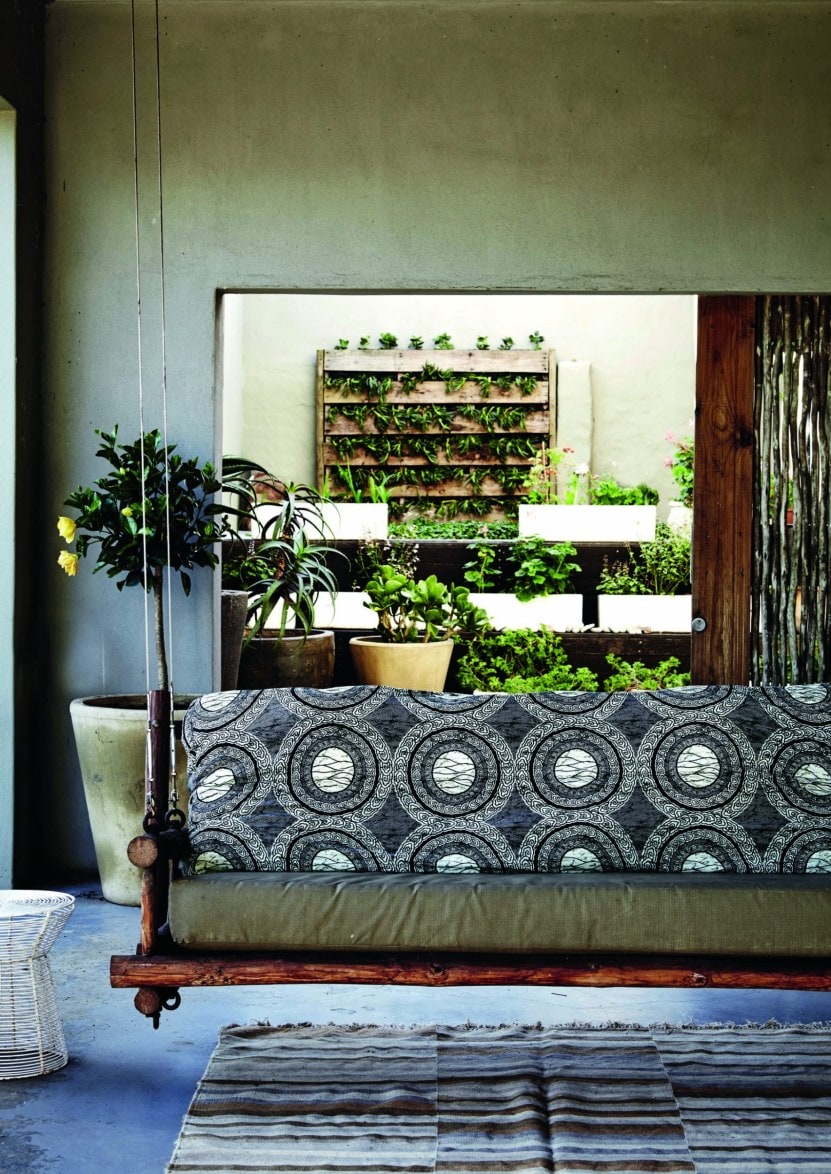 Design notes
This alfresco room is all about uniting indoors with outdoors. A well-pruned flowering tree is a sculptural anchor in the eclectic space, while the suspended swinging bench brings a touch of whimsy.
Open to the elements, the previously unloved courtyard receives plenty of sunlight and rain, so it doubles as a delightful container and vertical gardening area that also delivers sustenance.