The right mirror can make a world of difference, whether you're redoing an old bathroom or upgrading from the old crusty mirror that came with the house when you moved in. The perfect mirror for your bathroom can do such wonders for your space, like making the room feel more spacious, dividing the room up to create a fresh look, and even serving as a storage station.
In my research to create this epic lineup for you, I learnt some incredibly useful tips. For instance, designers say that round mirrors work particularly well in narrow vertical areas. If you are tight for space, longer and more narrow mirrors work best for giving the room a better height appearance.
To save you the trouble of settling for a mirror that you may regret, we have compiled a comprehensive list of the finest solutions available in various sizes, designs, and prices. Each mirror selected in this edit below is sophisticated and chic but simple enough to work within any space.



Citta Oval Wall Mirror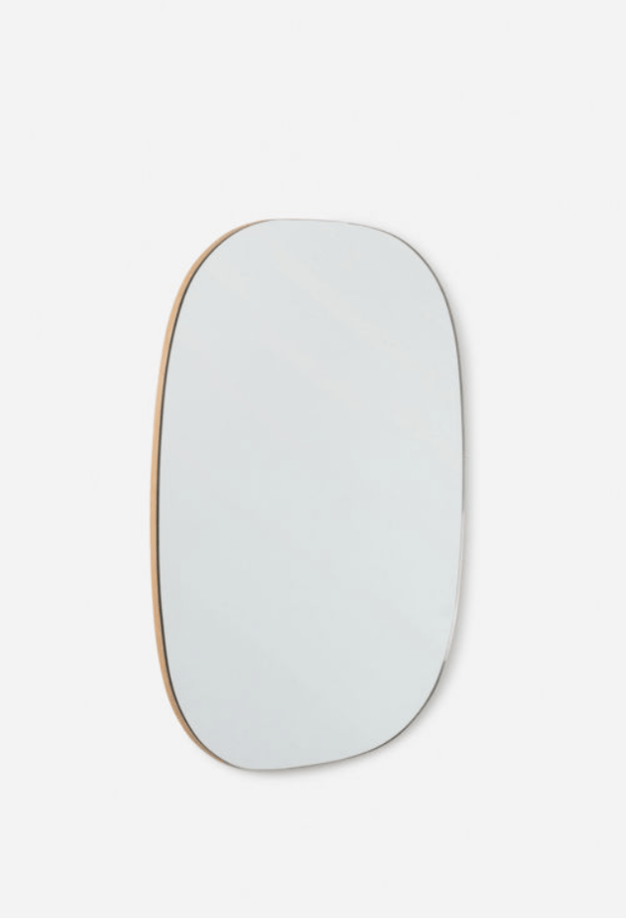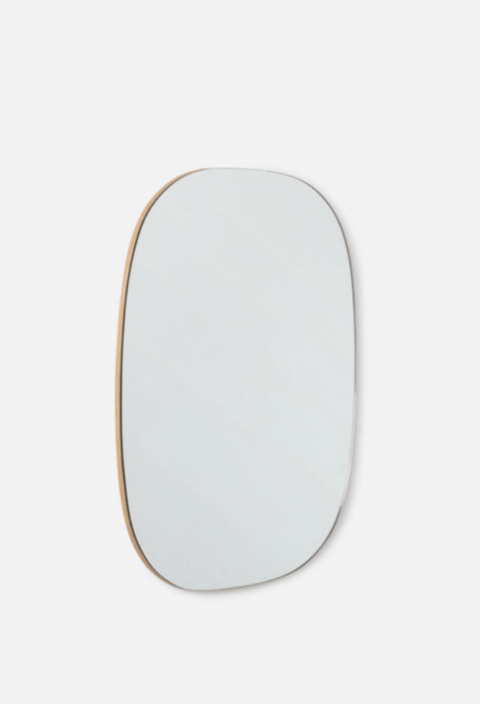 Oval mirrors are an excellent way to make a subtle statement in a bathroom. Designed by David Moreland and Nikolai Sorensen, this classic mirror is a favourite. The classic design of this oval wall mirror ensures that it will last for years to come. Looking at it from the side, you can see a thin, natural wood stripe that serves as the perfect finishing touch.



Backlit Large LED Mirror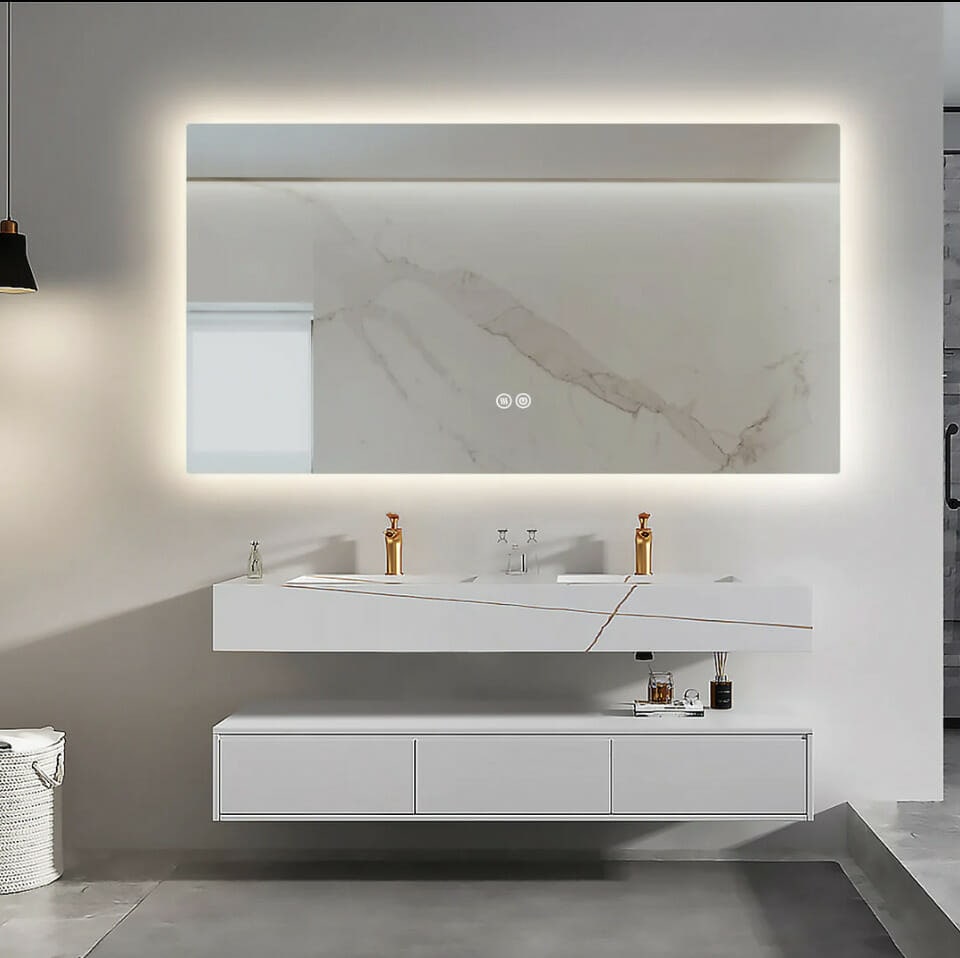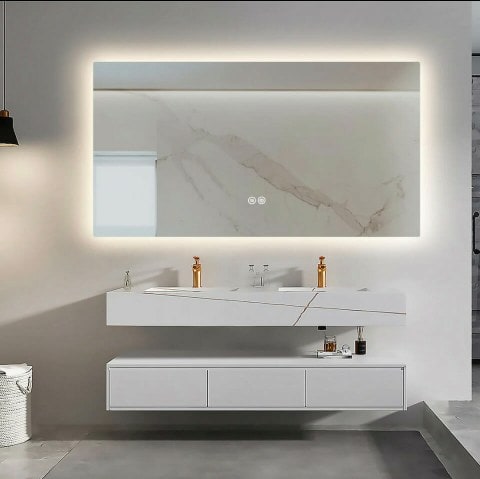 Need a big mirror for your double sink? Mirror World presents this Backlit LED Mirror. This rectangular design comes in five sizes that are suitable for horizontal and vertical displays. If you prefer a higher appearance, you may need to acquire two and hang them vertically; most sizes will span the width of double sinks when placed in a horizontal orientation.
An awesome LED system lights the mirror's frame with dimming settings and a built-in defogger! Installation requires two people because of its weight and size, neither of which are typical of standard bathroom mirrors. It's not cheap, but it's built to last and won't need replacing very soon.



Brass Outline Mirror by Joska & Sons

If it's within your budget, consider the stunning Brass Outline Mirror by Joska & Sons. This beautiful mirror is handmade in Christchurch. You can add the option of a LED glow of diffused light to your bathroom to elevate your space. This mirror is a great choice if you want to add more style to your bathroom and want to do so in a chic, New Zealand-made way. AC Homestore also gives you the option of black or gold finishings, which may suit your style perfectly. 



Hayden Oval Pivot Mirror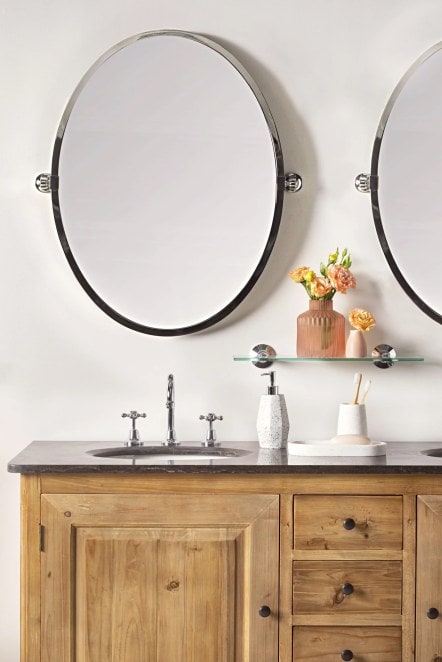 Amplify the space and light in your home with the Hayden Oval Pivot Mirror in chrome. The pivoting design is perfect for the bathroom or at the dressing table. I'm such a lover of this mirror's sleek chrome finish, as it matches most bathroom faucets and shower utilities. It's all in the small details, right? 



Sail Backlit Mirror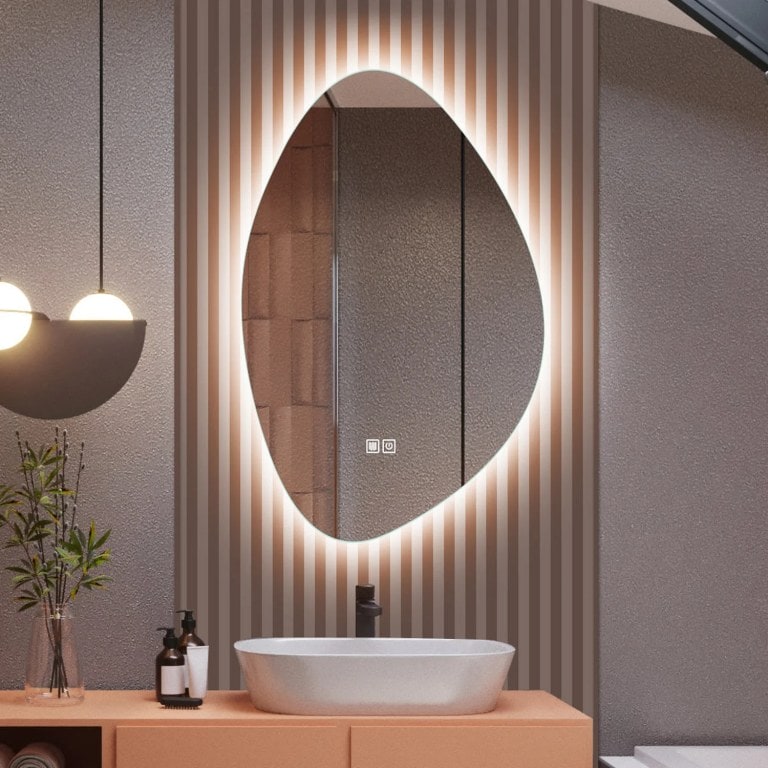 If you prefer a more obscure shape but still want a frameless mirror with an elegant look, we recommend the Sail Backlit Mirror as a great option for bringing a statement into your space. This one hangs flush against the wall without any visible hardware for an elegant look. You can hang this artsy sail-shaped mirror vertically or horizontally.



Mirror with an Aluminum-Alloy Frame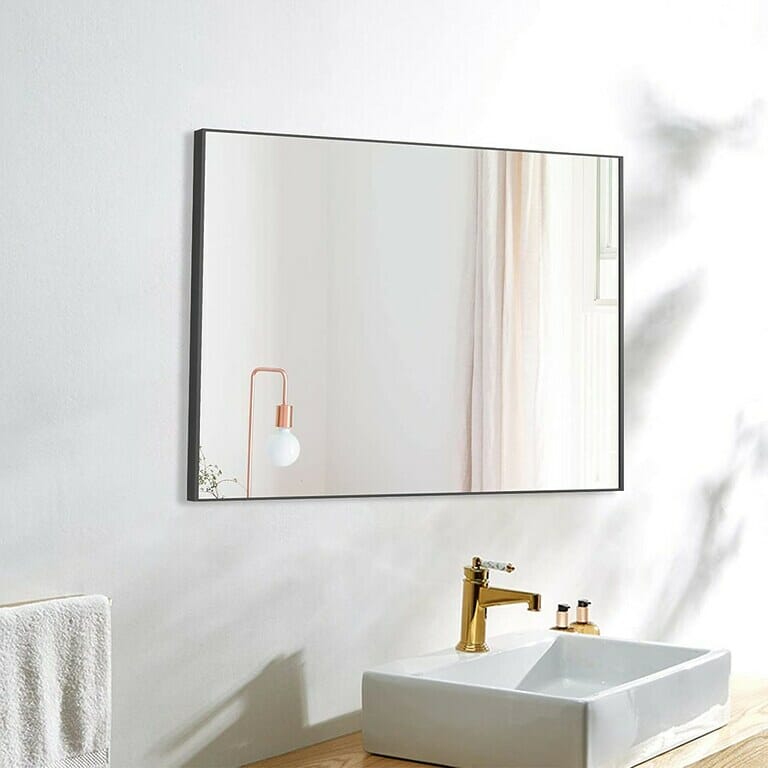 This Aluminium Frame rectangular mirror is a timeless and budget-friendly option if you're shopping for a new mirror at The Warehouse. The sleek profile and clean design are very upscale. The square shape is distinctive enough to attract attention without compromising timeless elegance or adaptability. It's great since it lasts a long time and doesn't impose any certain design aesthetic on the room.
The standard size this comes in is ideal for most vanities, and if you need extra light in a larger bathroom, you can just hang two of them side by side. It comes with everything you need to hang it up, and it can be done quickly and easily.