Create eco-friendly ambience with the right balance of natural and artificial lighting. Here are the best local lighting brands to shop today.
Well-lit houses can feel warm and welcoming. But what do you do when you live in a dark, dull home? Natural lighting sources and ethically produced light fittings are worth considering when looking to incorporate sustainable lighting in your home.
Enhancing natural lighting is an eco-friendly option as it lets the sun do the heavy lifting. "Daylighting" entails designing a building to take advantage of sunlight. An advanced daylighting system can save power by adjusting lights depending on how much natural light is available – a process called daylight harvesting. If you're taking on an extensive renovation, adding more or larger windows on the northern side of the home will help, as will installing a skylight.
Another option is a sun tunnel or solar tube – a reflective tube that can be fitted into the roof to channel light into the home. These are generally cheaper and easier to install than skylights and have the advantage of not allowing UV light in, but they may not have the same visual effect.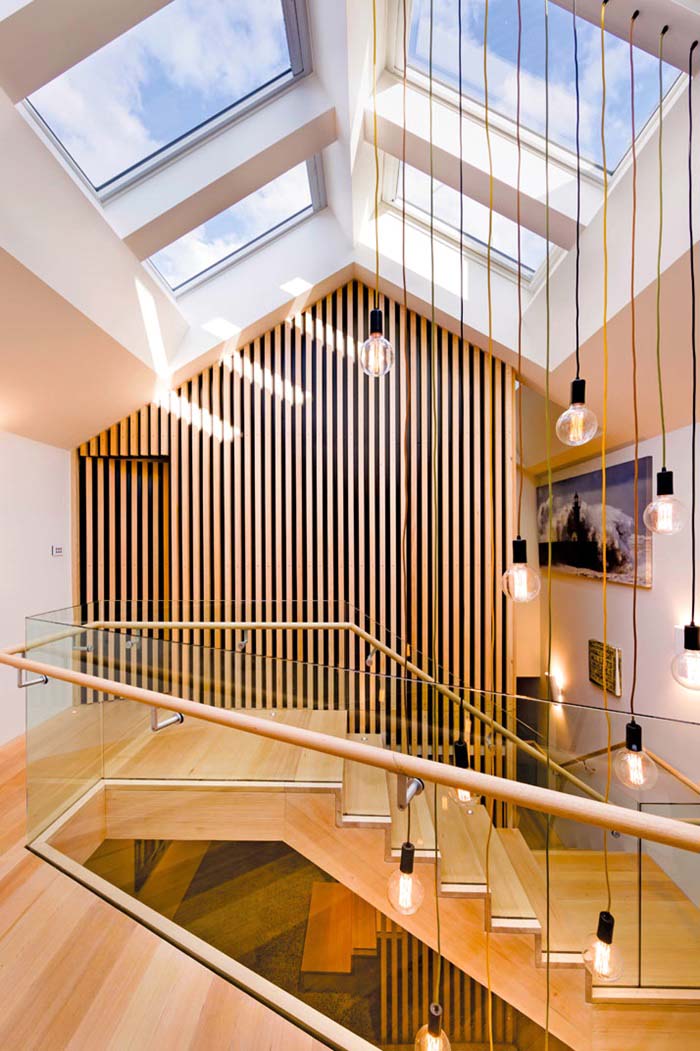 In terms of light fittings, there are plenty of sustainable choices on the market, from second-hand options to locally made brands. Op shops, Trade Me, Facebook, Instagram, vintage shops and salvage yards are great places to start. Some vintage shops specialise in lighting, like Invercargill store Miss Vintage, which has a selection of retro lights at reasonable price points. Taranaki's Vintage Industries and Vitrine in Auckland stock beautiful 1960s and '70s pendant lights, globes and Sputnik chandeliers. If you're looking for lamps, check out Instagram shop @plenty_nz.
David Trubridge has made a name for himself in the field of sustainable lighting, and he continues to enhance his eco credentials. The New Zealand lighting designer has converted his Hawke's Bay-made lights to kitset models, so the shipping process is less energy-intensive. He has also considered his choice of materials, swapping plastic for bamboo plywood.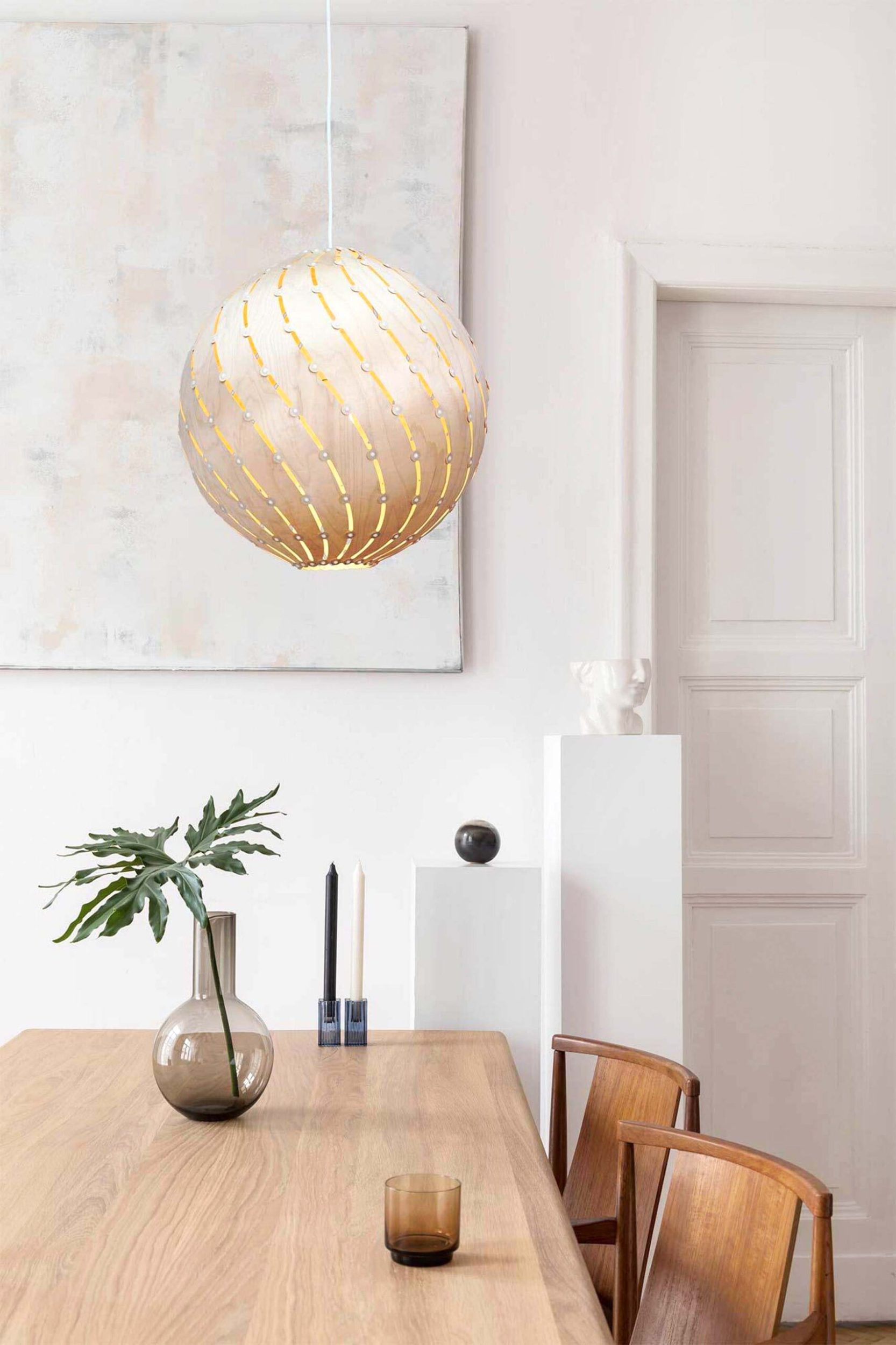 Douglas and Bec, a furniture and lighting brand designed by father-and-daughter duo Douglas Snelling and Bec Dowie, is known for its lamps, pendants and wall lights, made in Auckland from brass and glass. The brand makes a conscious effort to source materials from New Zealand where possible, and produces lights to order, to ensure a low level of waste.
Other Kiwi designers who create sustainable light fittings include ceramicist Gidon Bing, who uses clay from Matauri Bay, and Monmouth Glass Studio, which handcrafts glass pendants.
Cambridge business Social Light stocks a number of sustainably made brands, including Minnow, Søktas and the company's own LIM range of customisable linear pendant lights, which are made in the Waikato town. Waihi Beach-based Minnow creates woven-style wooden light shades from sustainably grown rimu, pine and other New Zealand timber, and aims to reuse, recycle or compost waste materials. Søktas glass pendants are blown in Australia in a solar-powered factory by Kiwis Ryan Roberts and Oliver Höglund (the son of renowned glass artists Ola Höglund and Marie Simberg-Höglund).
As for the lights themselves, most of us now know to choose LEDs (light-emitting diodes), which last a lot longer than traditional light bulbs and use up to 85 percent less power. (A conventional incandescent bulb converts only around five to ten percent of its consumed energy into light – the rest is wasted as heat.) But while this is good news for energy usage, there are concerns about the lack of recycling options when LEDs eventually need replacing, and the toxic materials used in the manufacturing process. (Some e-waste services do collect LEDs.)
LEDs are at least a step forward from the earlier energy-savers – the fluorescent tube lights called CFLs (compact fluorescent lamps). These contain small amounts of mercury, so should be taken to a recycling collection point when you are finished with them – see your local council for locations.