Even if you don't live near a forest, you can still tend your own tiny one at home. A bonsai artist gets down to the minor details on growing miniatures.
Adrian Bird can remember the first time he saw a bonsai tree. It was in a photograph in a book and he was around five or six years old. The beauty of nature in miniature and the way the tiny trees looked just like the macrocarpas he built tree huts in on his parents' farm captivated him. He began borrowing books on bonsai from the library and even gave a speech at his Levin primary school on the subject.
Which hopefully means that his classmates grew up with the right ideas about bonsai, because, he says, there are numerous misconceptions out there.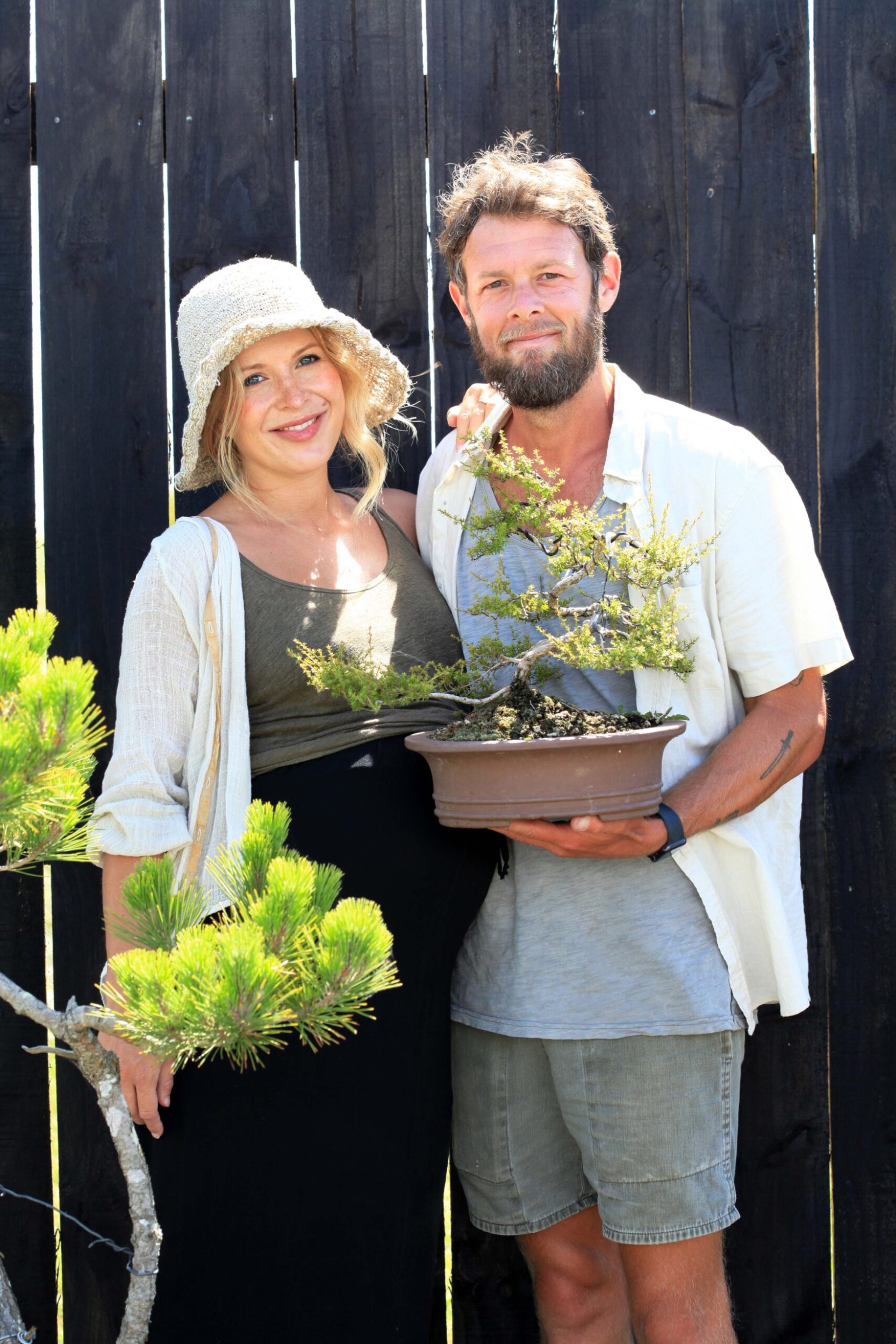 Myth one is that a bonsai is a particular species of small-growing tree, whereas any woody species of plant can be shaped as a bonsai – genetically, bonsai are exactly the same as their larger whānau in the forest. The art form originated in China but was introduced to Japan in the 6th century, where it was adopted and adapted by Japanese Buddhist monks before being absorbed into mainstream Japanese culture from the 14th century.
Because of these origins, classical bonsai species are Japanese natives such as pines, cypresses and maples. However, Adrian – who owns a few thousand bonsai and runs online nursery Bioattic with his wife, Nora – also grows many New Zealand species, such as kōwhai and pōhutukawa. And familiarity is an important consideration, he explains: "If bonsai is executed well, it transports the viewer to a place associated with memory. For instance, a pōhutukawa bonsai will remind people of walking along Takapuna Beach. Basically, the tree has to tell a story."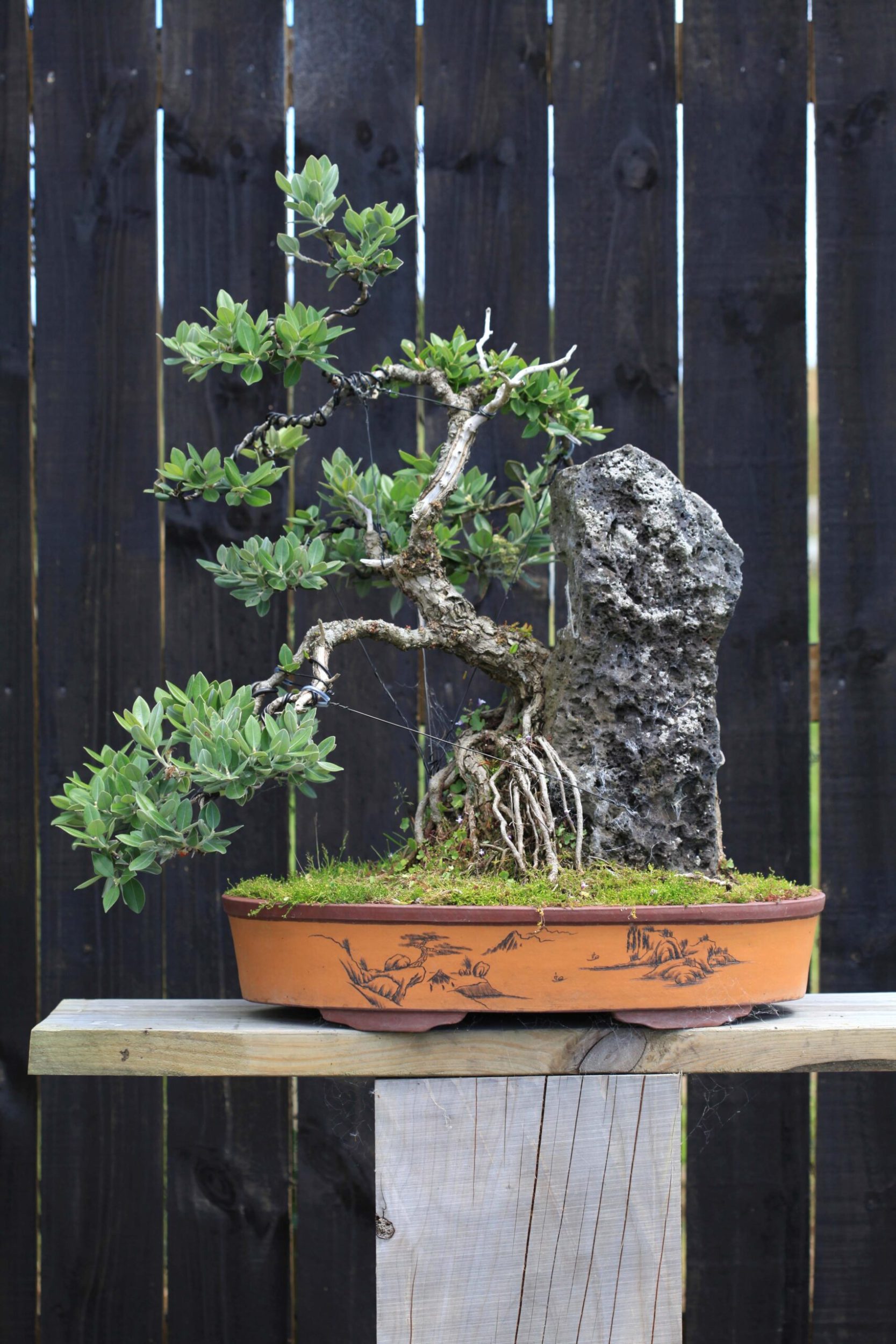 Creating a narrative in a bonsai means successfully rendering in miniature the physical impact weather and time have on a tree. To capture this, the trees are pruned to be highly asymmetrical. "A tree high up on a mountain might have borne the brunt of the wind on one side or lost branches to the weight of snow, so generally, it's got a direction from left to right or right to left," says Adrian. "We're just trying to evoke that struggle with nature. Symmetry makes a bonsai look like a Christmas tree and doesn't evoke emotion."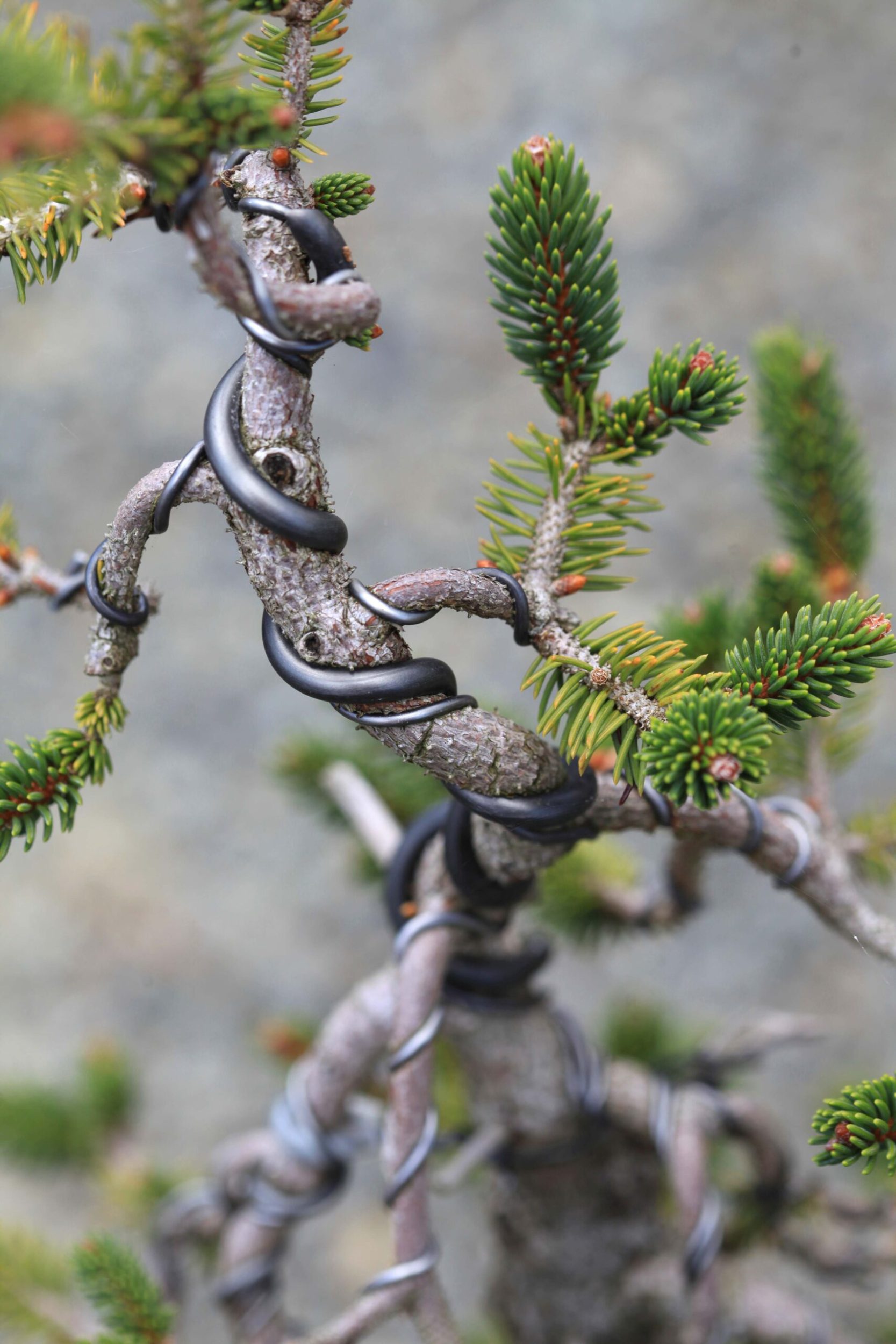 Bonsai tree roots are also pruned to keep the trees at a certain size and to ensure they don't outgrow their containers (although some trees are repotted), and this gives rise to another myth about bonsai – that it's cruel.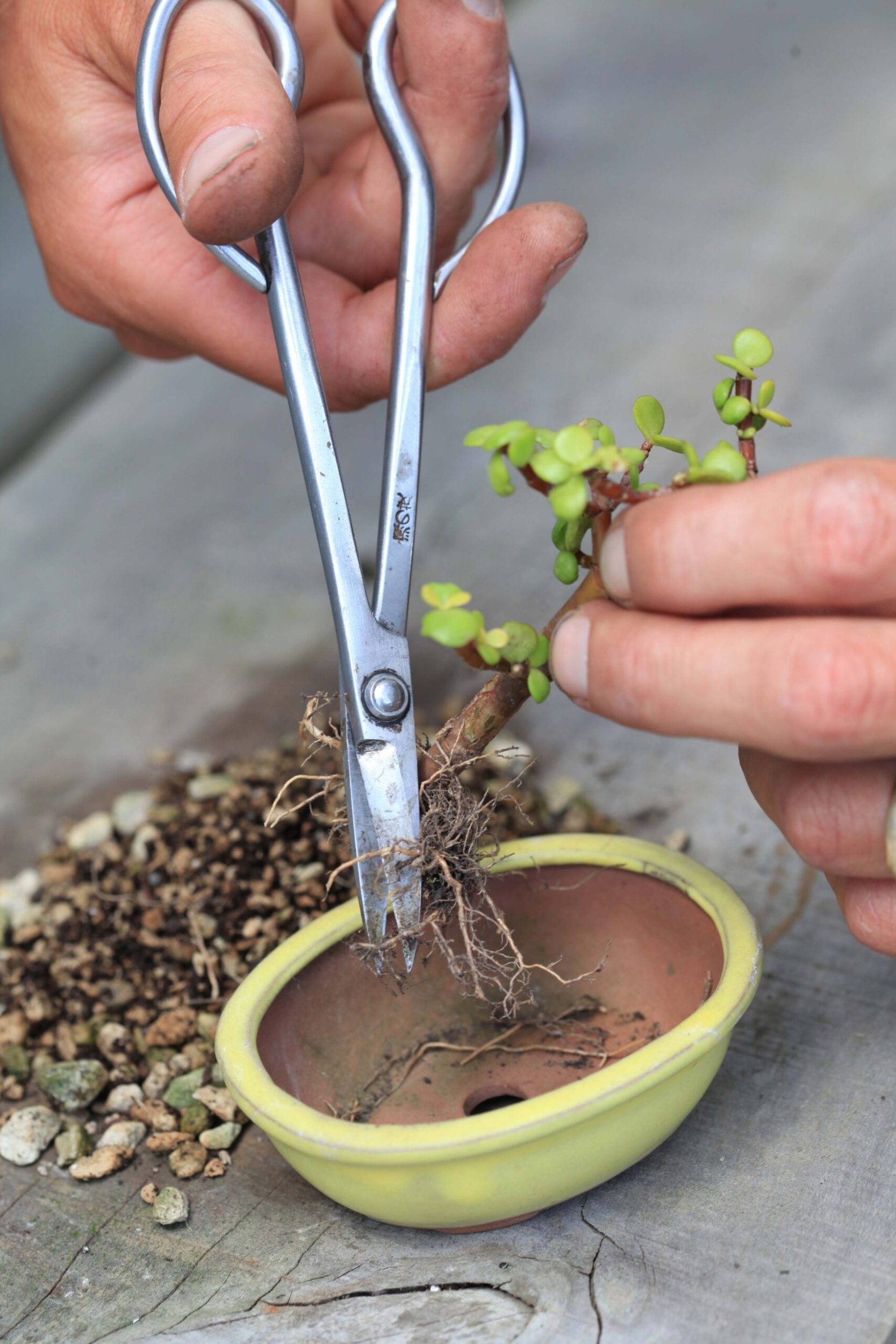 "Some people think you grow bonsai by treating them harshly and depriving them of nutrients but if you did that you'd end up with a bunch of weak, dead trees," says Adrian. Bonsai are among the most pampered plants around because, like all pot plants, their roots are unable to access nutrients and moisture from deep down in the soil, so in order to survive and grow healthily, they require regular watering and fertilising – Adrian feeds his trees with an organic sheep manure solution twice a week.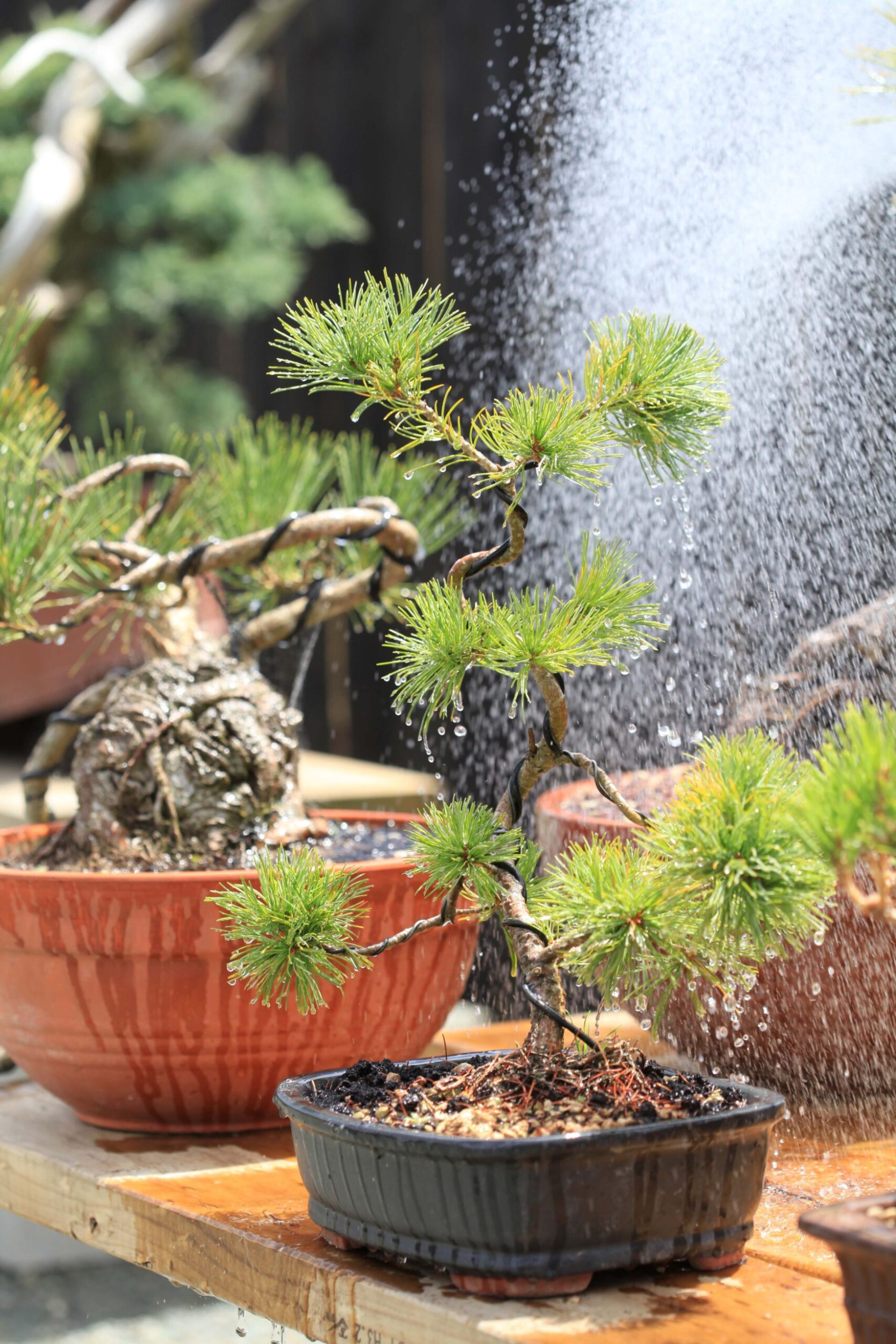 "Bonsai is a great challenge between horticulture and art," says Adrian, who studied painting at art school and developed his skills in bonsai in his spare time, later attending workshops with bonsai masters in Japan. "The horticulture is kind of like the brush. It's very important you know how to prune and how to execute the timing of repotting and pruning. But the actual tree and the artist's vision itself is art."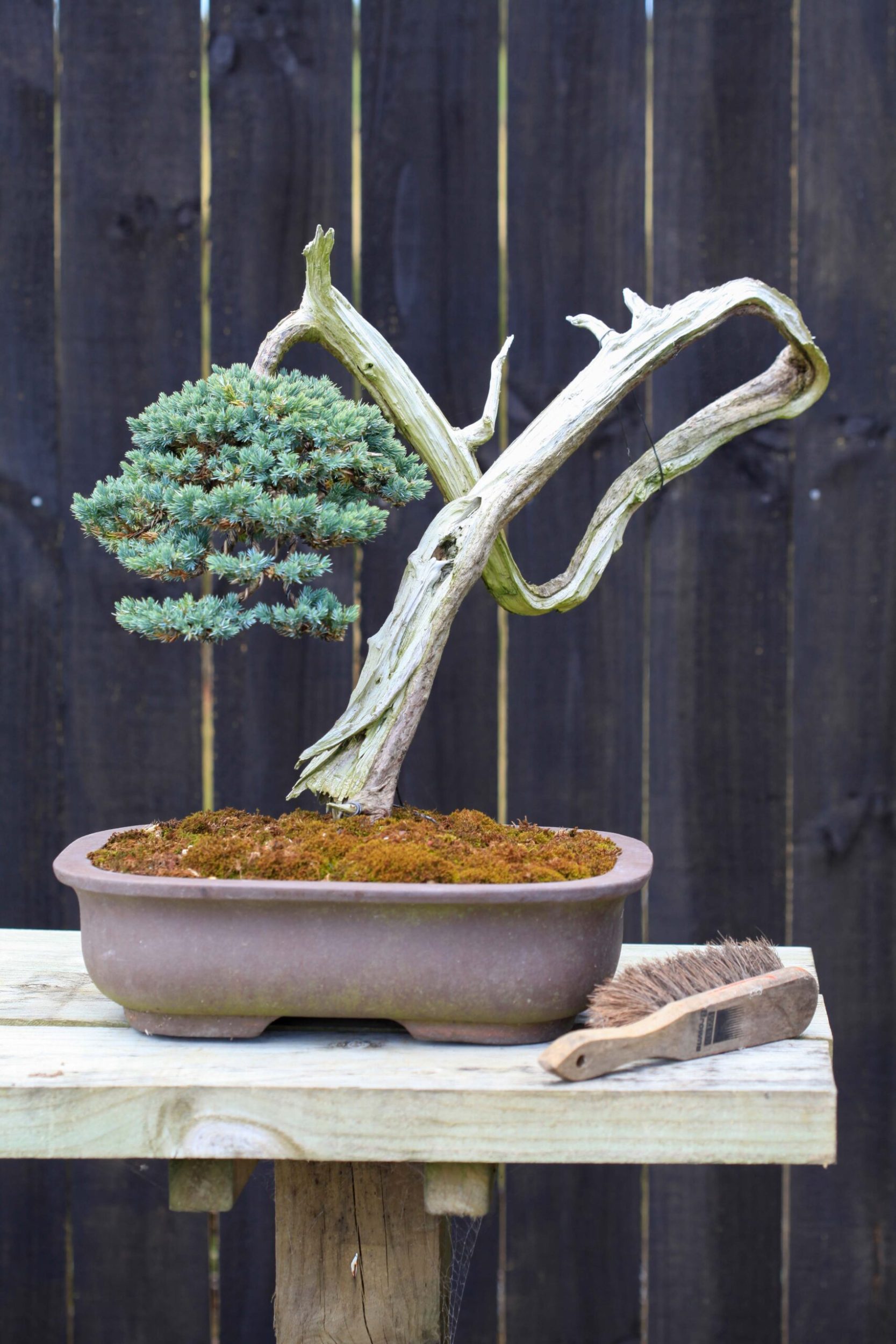 Until the beginning of 2020, Bioattic had a shop on Ponsonby Road. Serendipitously, as it turned out, Adrian and Nora closed the store just before the first lockdown and began selling their plants online only. For the past few years the couple have been building an off-the-grid 70sqm house and outdoor bonsai garden and nursery in Mangawhai, Northland, alongside raising their daughter, Miko-Rose. Now four, she's a budding bonsai expert with a few trees of her own. "She's already very aesthetically minded and will point out when a branch needs to be shorter," says Adrian.
As well as viewing native and exotic bonsai trees in a Japanese-style garden, visitors to Hakuru-en will be able to buy trees and attend bonsai workshops. ("Hakuru" is the name of a local river and also means "measuring time" in Japanese, while "en" means garden.)
The Birds also plan to build a zen treatment spa on the 4ha section, at which clients can receive a beauty treatment from Nora, a trained beautician, using products from their organic skincare range, Petalhead. It will be at least six months before Hakuru-en opens though, as Adrian still has a few more feature walls to build and the couple are about to welcome a new baby.
If you want to have a go at tending a bonsai tree, Adrian recommends buying an established bonsai, then lightly pruning it with sharp scissors.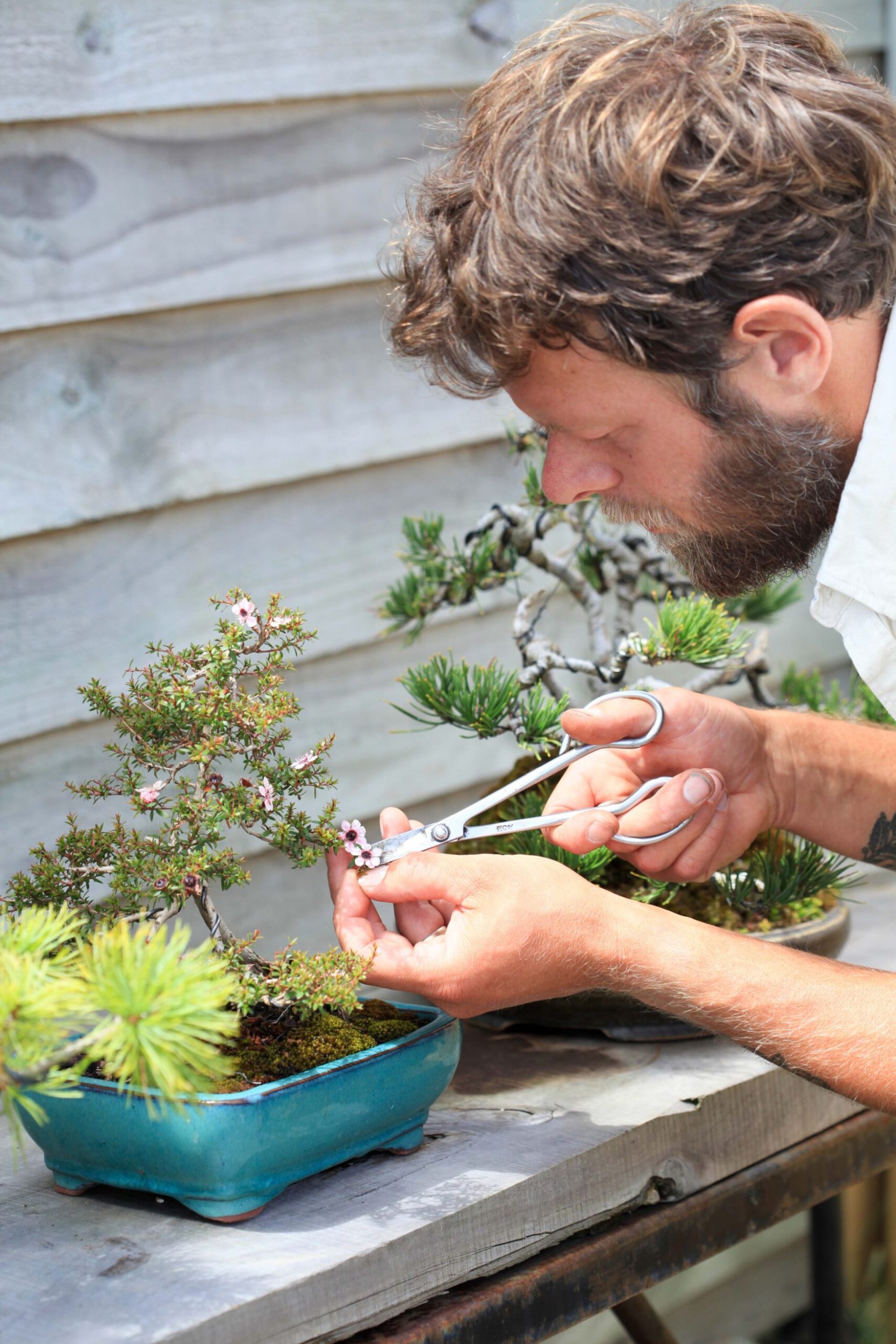 You may also like to start a bonsai from scratch using young tree seedlings. "Look for a species that has a few quirks such a twisted trunk. Then start pruning your tree," Adrian advises. Use a free-draining potting mix, preferably one with added pumice, and water the plants daily during warm weather. One of the main reasons bonsai die is that people want to display them indoors permanently and then the trees don't get enough sunlight. Bring them inside for a week at a time.
If you don't have an outdoor space, Adrian says that pōhutukawa and tōtara will tolerate a sunny indoor spot. (Imagine the pōhutukawa flowering at Christmas!)
Adrian says he meets many would-be bonsai growers who are put off because they think it takes a lifetime to successfully train a bonsai. However, it only takes about five years to develop a good shape. "And anyway, it's really about the journey, not the result. You learn so much about nature."